The Insta360 One R is a modular action and 360 camera that clicks together like Legos
Parts of the new gadget were co-engineered with Leica.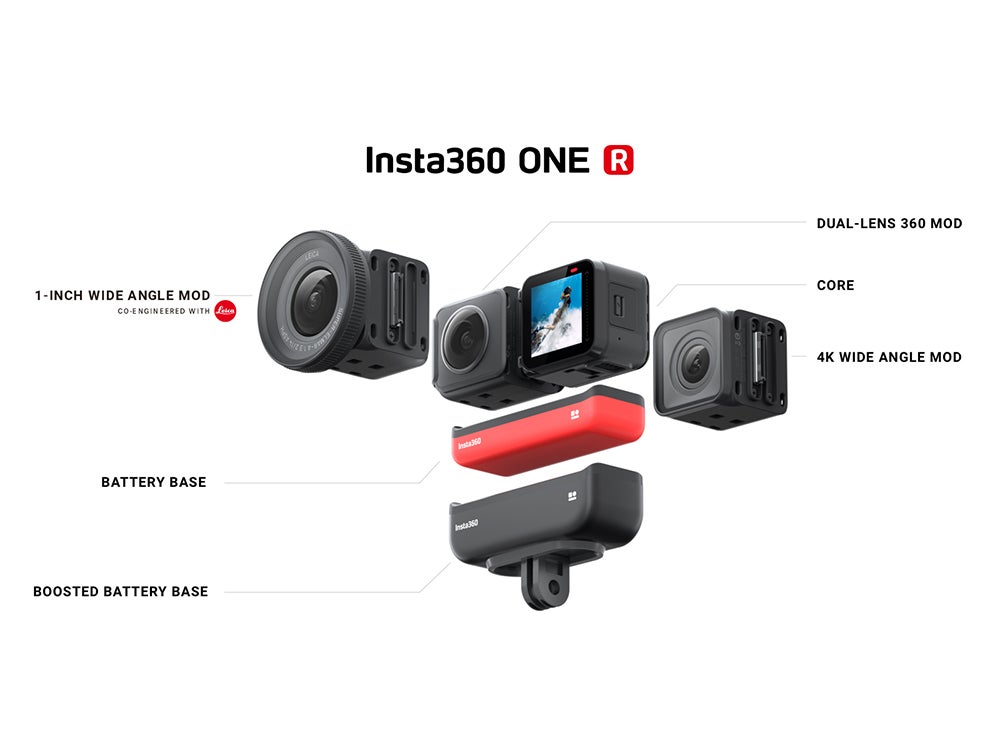 We may earn revenue from the products available on this page and participate in affiliate programs. Learn more ›
It's been a big week for gear and gadget announcements with CES underway in Las Vegas. The most recent gadget that caught our eye is the Insta360 One R, a modular action/360 camera has a 1-inch sensor and boasts an interchangeable lens system.
The One R is built around a CPU with a touchscreen and battery pack. It features a number of modular camera and lens combos that the CPU section can click into:
A 360-degree camera lens that records video at 5.7K resolution
A 16.43mm lens that can record 4K at 60fps and 1080p up to 200 fps 
A wide-angle 14.4mm lens that records 5.3K at 30fps, 4K at 60fps or 1080p at 120fps; this module was developed in collaboration with Leica 
The idea is that you can quickly swap out the modules depending on the style of footage you are looking to capture. All of the elements can record RAW, have H.265 video encoding, and utilize Insta360's image stabilization tech. And all of them are waterproof to 16.4 feet. A dive case accessory makes the camera waterproof down to 197 feet. The touchscreen can face backwards or forwards (for POV walk-and-talk shots) depending on the kind of footage you want to get.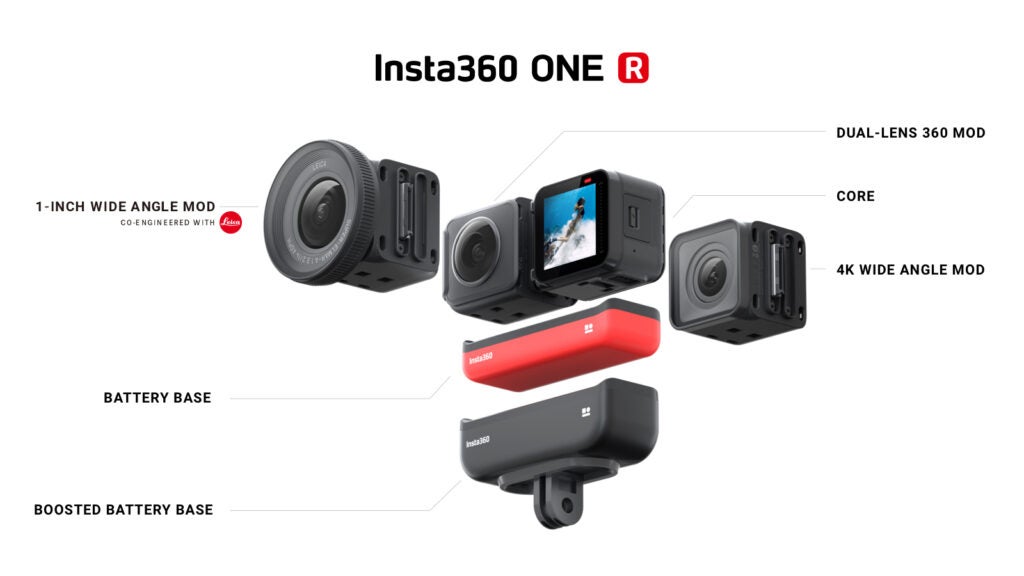 Inside the Insta360 smartphone app, users can still choose to edit the footage the old-fashioned way (manually) or rely on the AI tech to select the most-sharable pieces of content. A new AI-powered tracking feature inside the app lets users choose to track a subject in 360-degree video while editing, or as the footage is being captured.
The Insta360 is available now in a variety of bundles:
Insta360 is also giving users the option to build their own bundle. More info at Insta360.com.