First shots with Fujifilm's X-T4 Mirrorless camera
First impressions and sample images from the highly-anticipated X-T4.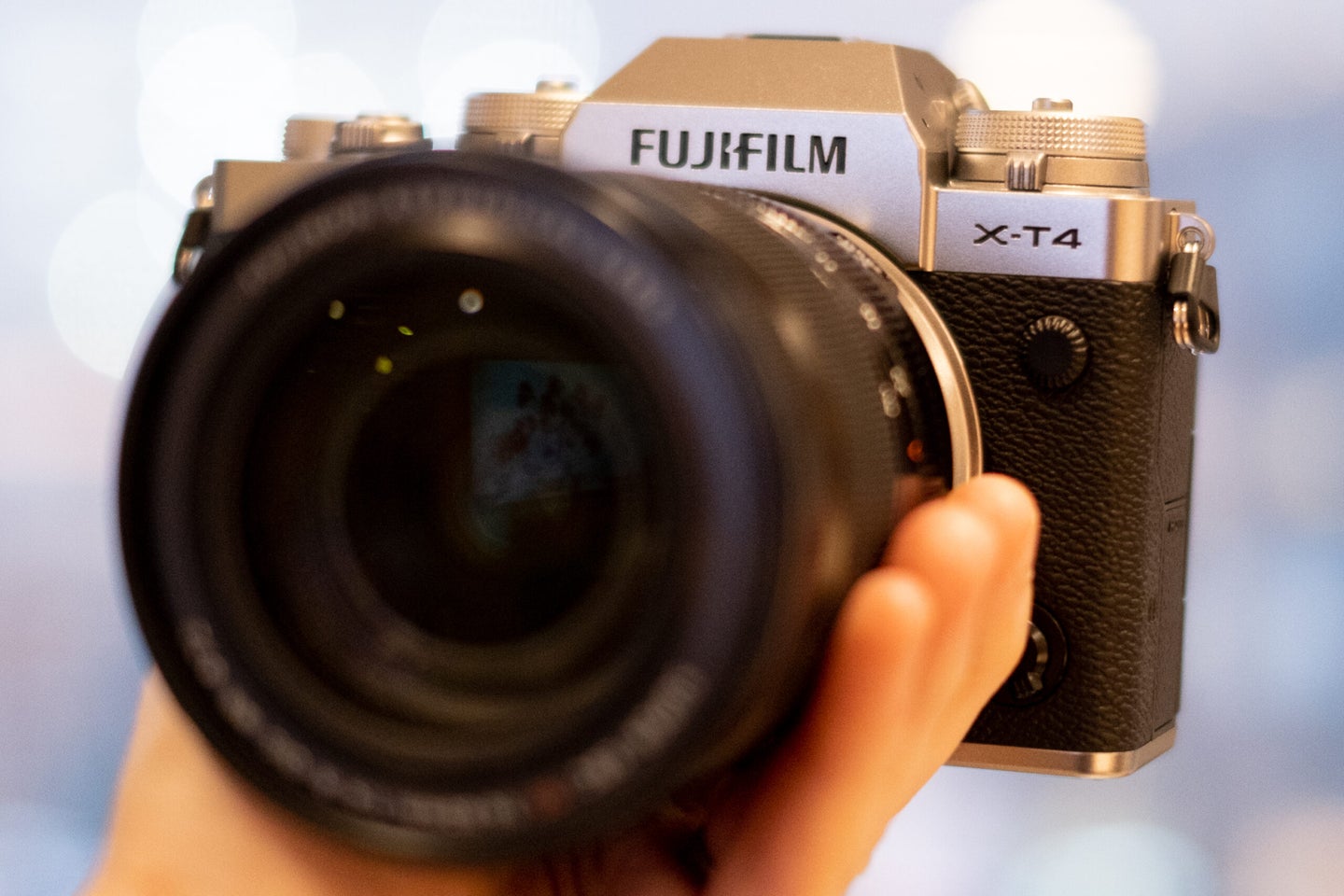 We may earn revenue from the products available on this page and participate in affiliate programs. Learn more ›
Fujifilm just announced the arrival of the X-T4, a camera with a 26.1 megapixel back-side illuminated CMOS sensor, a larger battery than its predecessors, a redesigned body, and an overhauled in-body image stabilization system. The mechanical shutter can shoot 15 fps, making it the fastest camera in the X series. I got a chance to check out and shoot with a pre-production version of this compact mirrorless powerhouse a few days before its release.
Design and feel
The X-T4 has a more robust feel than the X series cameras that have come before it. The hand grip is more substantial, the dials on the top have been slightly reorganized, and the dual memory card slots now sit side by side. The larger battery motivates most of these ergonomic changes since it demands more space inside the body.. Although it's bigger than the X series that have come before it, it's still compact and the design changes in the handgrip make for a very comfortable shooting experience. The dials on the top of the camera have a bit more space around them and the simple switch for photo and video modes under the shutter speed dial is very convenient.
Like the X series cameras that have come before it though it the controls on the top remain very tactile and are reminiscent of what you might find on an old film camera. If you've used previous Fujifilm cameras navigating the X-T4 will be a breeze.
Shooting experience
The autofocus and the in-body image stabilization performed quite well during my brief time with this camera. Although I didn't have a chance to test it out in any really dark settings where I'm usually shooting with an X-T2, the camera did an impressive job in the darker corners of Grand Central Station even at slower shutter speeds. I loved the new Eterna Bleach Bypass film simulation as it provided a cinematic and somewhat moody look—the perfect aesthetic for city shooting.
Although I didn't have a chance to put the longer battery life to the test, during my time with the camera the percentage didn't seem to drop at all—impressive considering how quickly the old style of Fujifilm battery seemed to lose power.
The 47-megapixel RAW files that the camera produces gave me plenty of leeway in post-processing, although the Fujifilm presets are pretty enough that there wasn't really much to do.
Overall this is a very capable compact mirrorless that we think will be able to handle a wide variety of photo and video jobs. Scroll down to see more sample images from the X-T4.