Fujifilm X-Pro3 review
Our thoughts on the digital camera that makes you to think like a film shooter.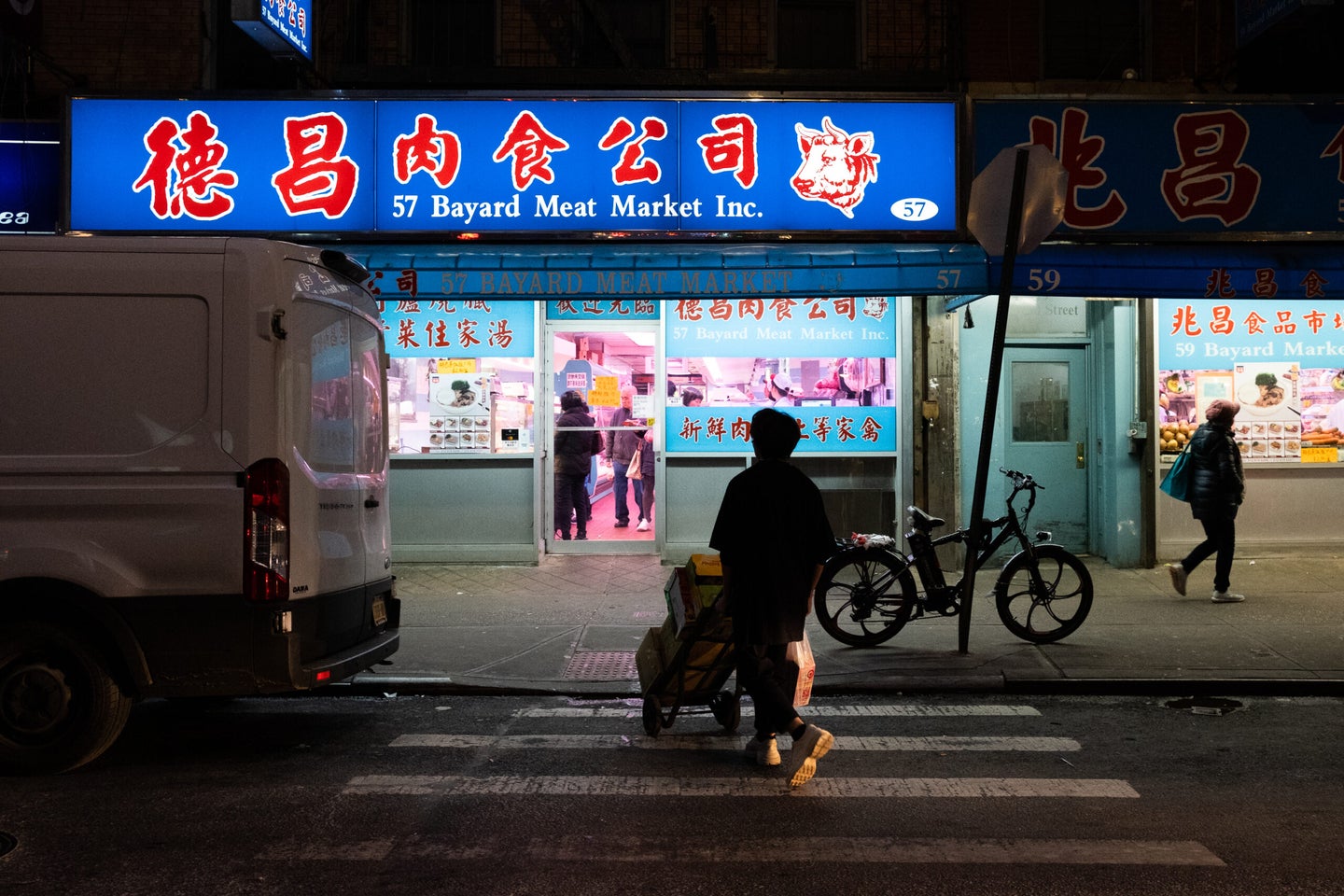 We may earn revenue from the products available on this page and participate in affiliate programs. Learn more ›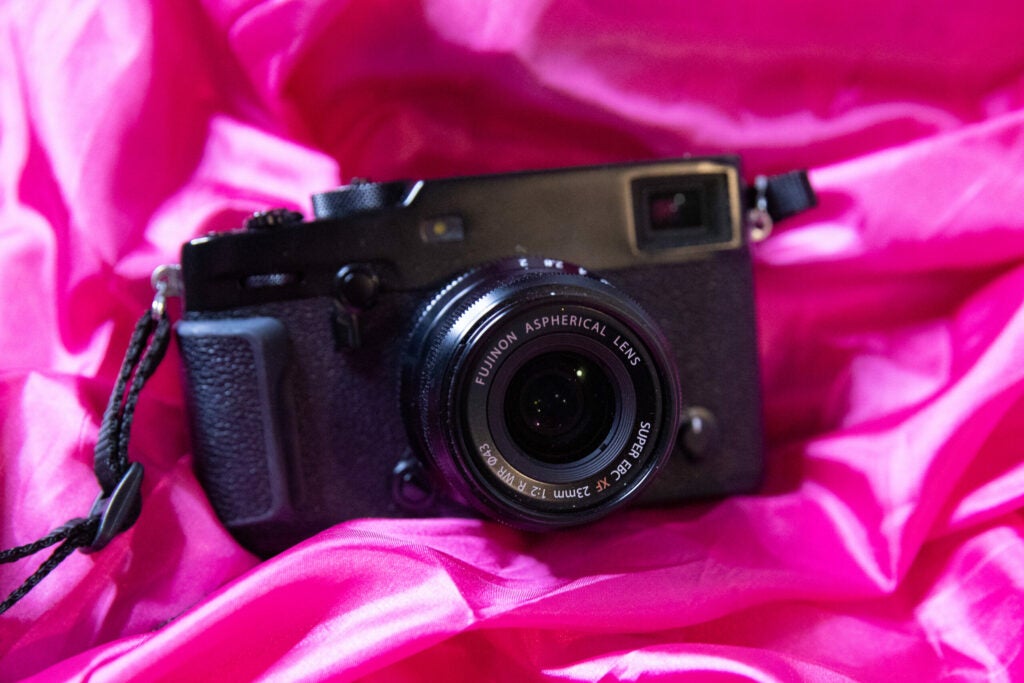 Modern cameras offer absurdly fast burst rates, massive buffers, and shockingly accurate focus tracking, which makes the "spray and pray" method of photography very attractive to shooters worried about missing a shot. It can be difficult to appreciate slower methods that require long stretches of staring through the viewfinder without pressing the button. And while most pro- and enthusiast-level cameras still employ eye-level viewfinders, many manufacturers have shifted focus to augmenting functionality in live view modes. It's no longer unusual to see people shooting with ILCs, mirrorless cameras, and DSLRs held out in front of them to compose like they're using a smartphone or compact camera.
All of this makes the new Fujifilm X-Pro3 a somewhat curious product in the current camera landscape. Announced last fall during PhotoPlus, the X-Pro3 has the technical guts of the X-T3, but with a body design that feels like you are shooting with an analog camera. The body has a hidden LCD screen, which can be flipped down to review images or change settings, but the design is meant to encourage photographers to compose their shots the old fashioned way: through the viewfinder, as if they were shooting a roll of film.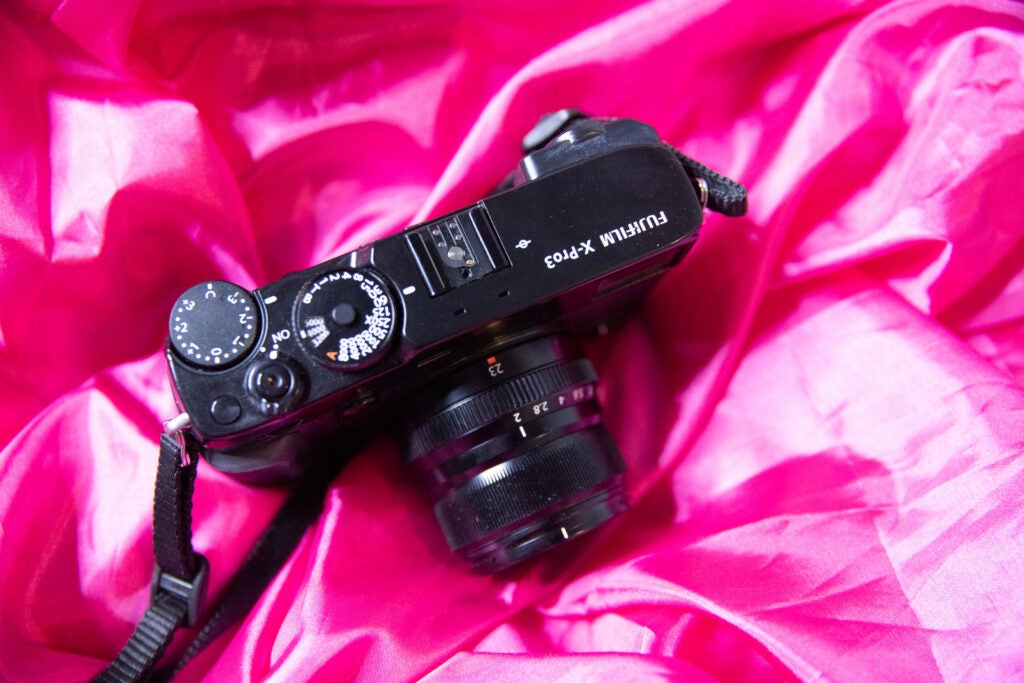 Key specs
Back illuminated 26.1 megapixel X-Trans CMOS 4 sensor
X-Processor 4 image processing engine found in the X-T3
Phase-detection autofocus that works down to -6EV
Hybrid viewfinder combines OVF and EVF technology, allows you to see outside of the frame
3.69M-dot OLED electronic viewfinder
Hidden 1.62M-dot tilting LCD touchscreen
Mini display shows essential settings when the LCD is closed
Weather sealed body
New Classic Neg. film mode
Increased control over grain, clarity, and white balance settings
8/16bit TIFF output
Multi-exposure up to 9 frames
What's new?
The most substantial design change to the X-Pro3 is that hidden LCD screen, but there is a new viewfinder as well. The camera features an optical/electronic hybrid finder that is larger than its predecessor's. The electronic viewfinder has an OLED display instead of an LCD which increases the contrast. The optical viewfinder has a fixed magnification of 0.52x and the option to shoot with a digital overlay that shows what exactly is inside of your frame.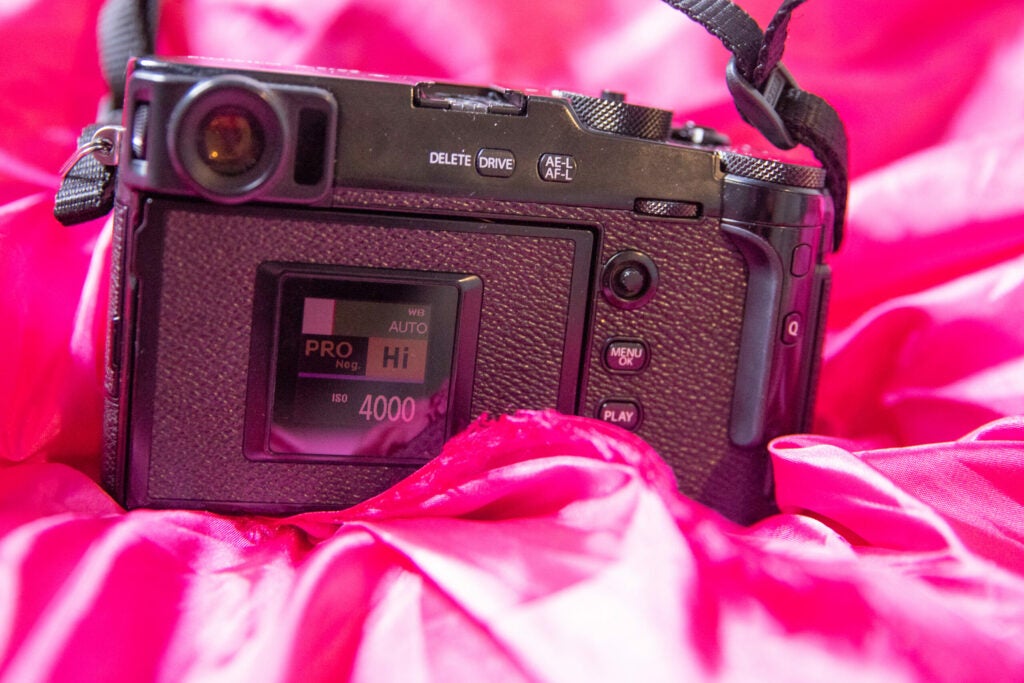 The camera also features some new image processing options. X-series cameras typically emulate specific film simulation stocks, but with Classic Neg. film mode the company opted not to describe the film it was trying to mimic. The X-Pro3 also has the ability to shoot TIFFs, adjust clarity, add grain, and a new setting called 'Color Chrome FX Blue" which gives the blue tones a bump. Shooters now have the ability to apply a color tone to images shot in any of the monochrome modes, tone adjustments are made using a color grid that looks very similar to what is used to set a white balance in the camera.
What's memorable?
It takes a few hours to get used to the new LCD arrangement. Although I regularly shoot film, getting comfortable shooting with the X-Pro3 took a bit of an adjustment period. I set the camera to show me a quick preview of each frame in the viewfinder to prevent habitual chimping on the main display.
Although you can flip the screen down and use the X-Pro3 similar to how you might shoot an old twin reflex lens camera, it's a little wonky. Shooting through the viewfinder is really the best way to use the X-Pro3.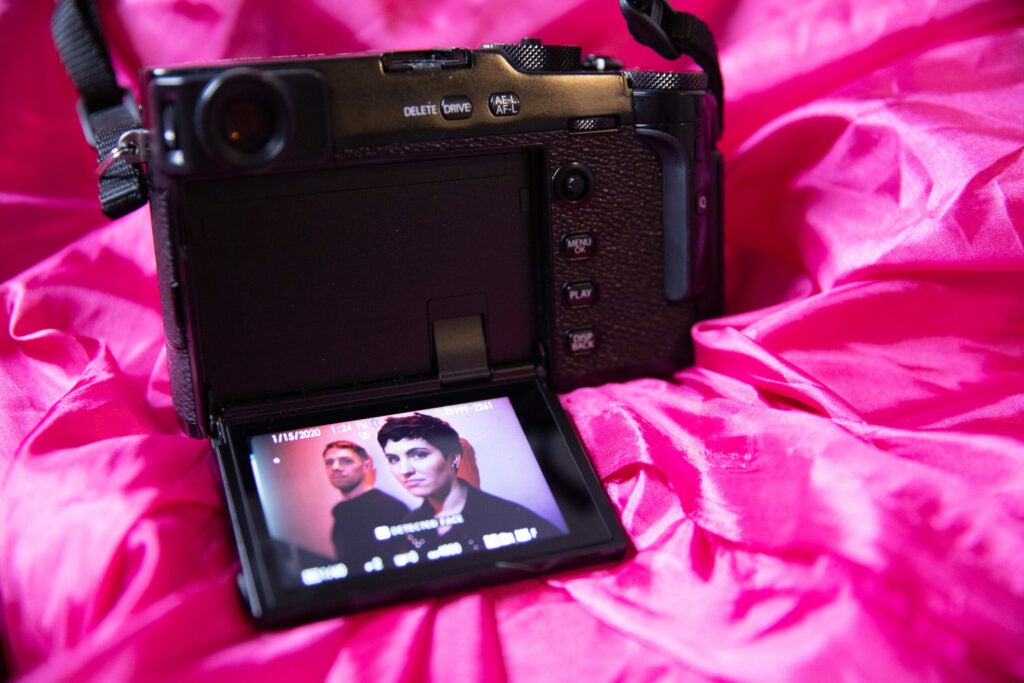 Although the lack of accessible LCD screen might seem like a limitation, during my time with the X-Pro3 I found this feature to be quite freeing. Composing through the viewfinder forces you to slow down a bit and think more carefully about the compositions before you click the shutter. The redesigned viewfinder—which gives you the ability to see outside of the frame as with a typical rangefinder—was great for street shooting, but also surprisingly useful when shooting live music. With the X-Pro3 I found myself waiting for performers to fill the frame in a specific way before I fired the shutter. I was a bit more methodical than I might have been with a DSLR or a mirrorless camera.
I enjoyed shooting with the X-Pro3. Its titanium body and analog-style controls maintain some of the best tactile features of the Fujifilm cameras that came before. The X-Pro3 is fairly compact, especially when shooting with prime lenses, and has an understated, inconspicuous design. During my time with the camera I had a number of photographers stop and ask me what kind of film camera it was. They were surprised to learn that it was in fact a new digital camera.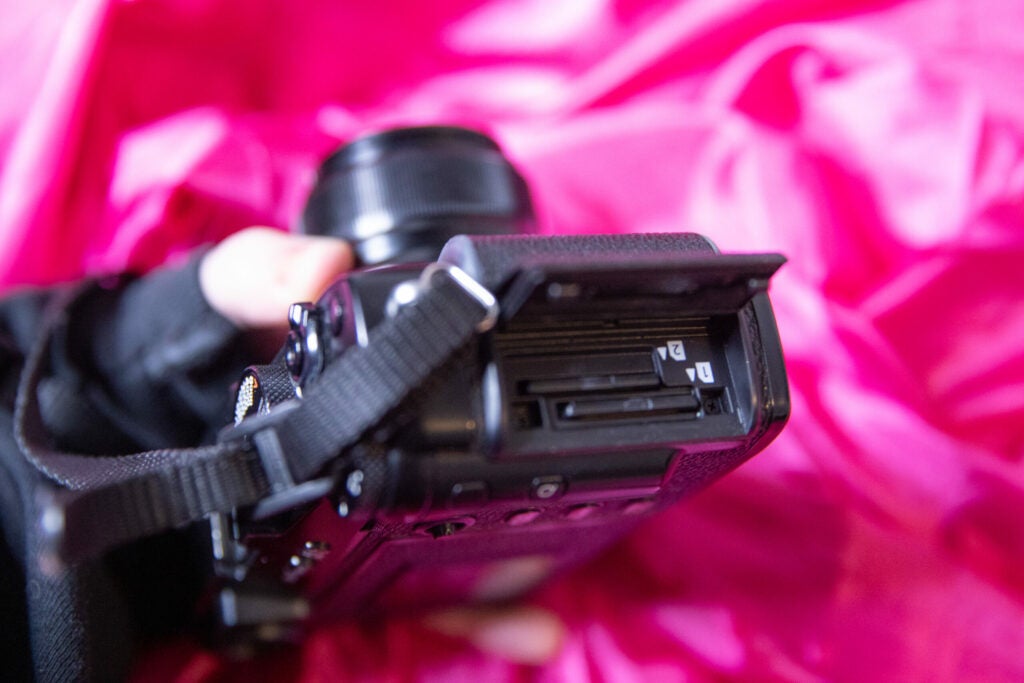 The bottom line
The X-Pro3 isn't going to be for every kind of photographer—and that is okay. This is a camera that was designed for shooters who appreciate the art of slowing down, have an affinity for analog cameras, but want something that is a little easier to work with than a standard rangefinder.
The image quality from the camera is excellent, shooting with it is a fun experience, and the new film simulation modes and in-camera editing make it easy to edit in camera and share.
Ultimately though the X-Pro3 is the kind of divisive camera that photographers will either love or hate, and most shooters will have made their decision before even giving it a chance. For me, the X-Pro3 is a lot of fun to shoot with and offers an interesting way to think about the act of photographing, but if you are the kind of photographer that craves immediate gratification, this probably isn't the camera for you.