Exploring the history of the Polaroid Project
PBS NewsHour checks out MIT's current exhibition.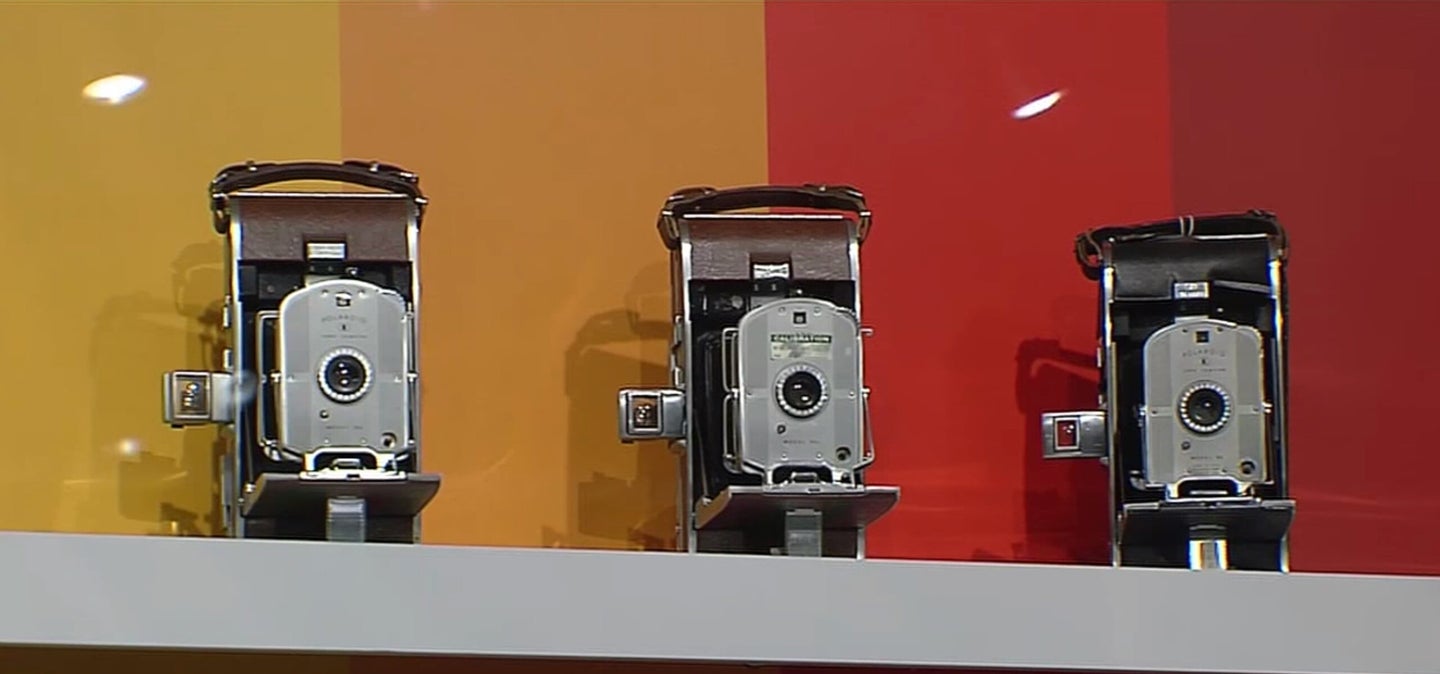 PBS NewsHour recently swung by MIT's museum to check out an exhibition that explores the history of instant photography. The Polaroid Project explores the fascinating relationship between art and technology through more than 300 objects and 200 original works by 120 different artists such as Ansel Adams, Chuck Close, Walker Evans, Robert Mapplethorpe, William Wegman, and more.
The Polaroid camera debuted back in 1947 and revolutionized the photographic industry. The Polaroid corporation wasted no time getting the new camera into the hands of professional photographers—Ansel Adams being one of the first—to experiment with the new technology.
"[Ansel Adams] was the bait. Ansel gets very excited at times," explains William Ewing, curator of the show. "He said, 'oh, you should use it. They should use it in the theater. You should use it in astronomy.'"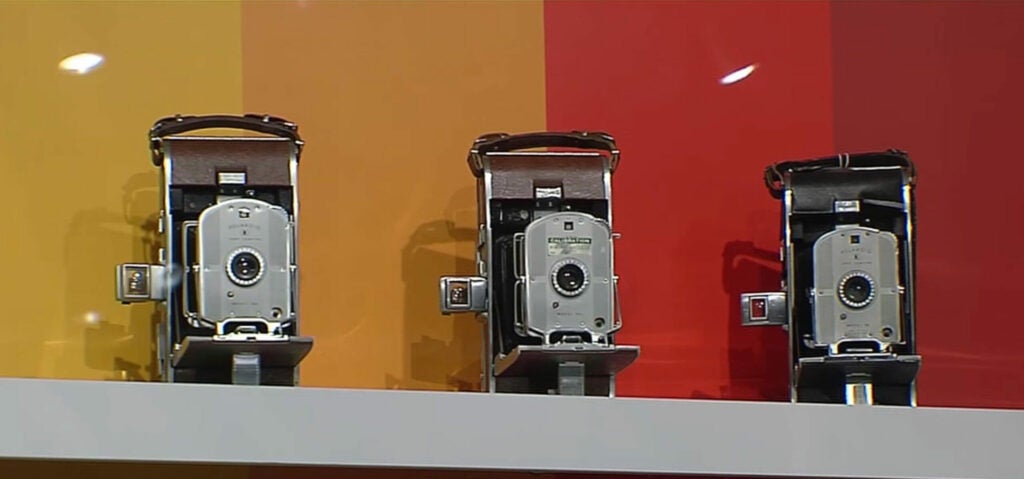 Although the exhibition has traveled the country, the presentation at MIT is unique because of its ability to include some of the more delicate and rare objects related to Polaroid's history. The current exhibition includes objects like Edwin Land's personal 20×24 camera and rare test prints from the earliest days of instant film.
"Edwin Land believed that artists would help shape the improvement of Polaroid cameras and film through critical exploration," says Barbara Hitchcock, Polaroid's former Director of Cultural Affairs and Curator, The Polaroid Project. "Artists, fascinated by instant technology and its edifying effect on their artistic development, shared their findings with company scientists who learned from artistic inquiry. It was a wonderful win/win relationship between a company and, ultimately, photographers worldwide."
The exhibition will remain on view through June 21—although it will be shown in two parts because of the sensitive nature of the objects on view. Part I of the exhibition is currently on view and will run through February 23. Part II will open on March 9 and remain on view through June 21.