Sigma Announces sd Quattro and sd Quattro H Mirrorless Cameras Outside the US
The latest cameras from Sigma have Foveon sensors and a unique design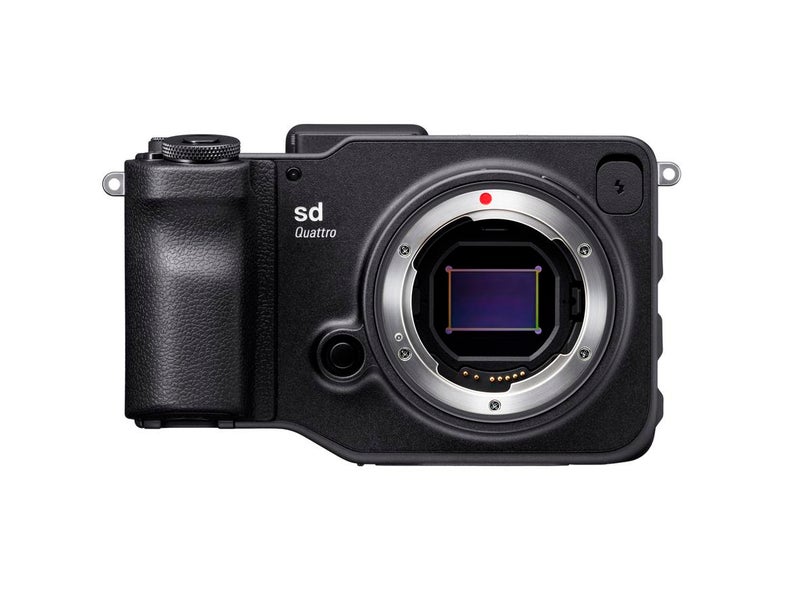 We may earn revenue from the products available on this page and participate in affiliate programs. Learn more ›
When it comes to camera design, Sigma has always kept things interesting, and that's certainly true with its new mirrorless cameras, the sd Quattro and the sd Quattro H.
As you might expect, the cameras use Foveon sensors, which capture and interpret image data differently than the typical CMOS sensors found in the overwhelming majority of other current digital cameras. The sd Quattro uses a familiar 19.6-megapixel APS-C-sized sensor with a 1.5x crop factor, while the sd Quattro H uses a more obscure 25.6-megapixel APS-H sensor. APS-H is actually bigger than APS-C, giving it a 1.3x crop factor, which will be very familiar to anyone who shot with Canon's 1D DSLRs before they were merged up into the full-frame 1D X line.
Each camera has a built-in electronic viewfinder with 2.3-megapixels of resolution, as well as a 3-inch LCD display on the back. Contrast is handled by a hybrid AF system mixing phase detection and contrast AF, but you're still limited to just nine AF Points.
There's no mention of video in any of the press material, but Sigma's emphasis has always clearly been on the still image and there is quite a bit of flexibility in that regard. As always with the Foveon sensor, you get more information than the pure megapixel count suggests. According to Sigma, the APS-C sensor is the equivalent of a traditional 39-megapixel sensor, while the APS-H chip is the equivalent of a 51-megapixel capture. There's also a new Super-Fine Detail mode, which takes seven shots and merges them together for more dynamic range.
As a follow up to its DSLR, the SD1, going mirrorless seems like a very logical choice. The mount, however, will remain the same, so the sd Quattro cameras will be a smooth transition from anyone currently shooting a Sigma DSLR.
The cameras don't have official release dates or pricing just yet—in fact, it's unclear if these cameras will be making their way into the USA at all. What do you think of the design? And are serious still photography chops enough to offset the lack of video capture?