This photographer transformed a shipping container into a working camera
"It's basically the world's biggest, slowest, and most impractical Polaroid camera."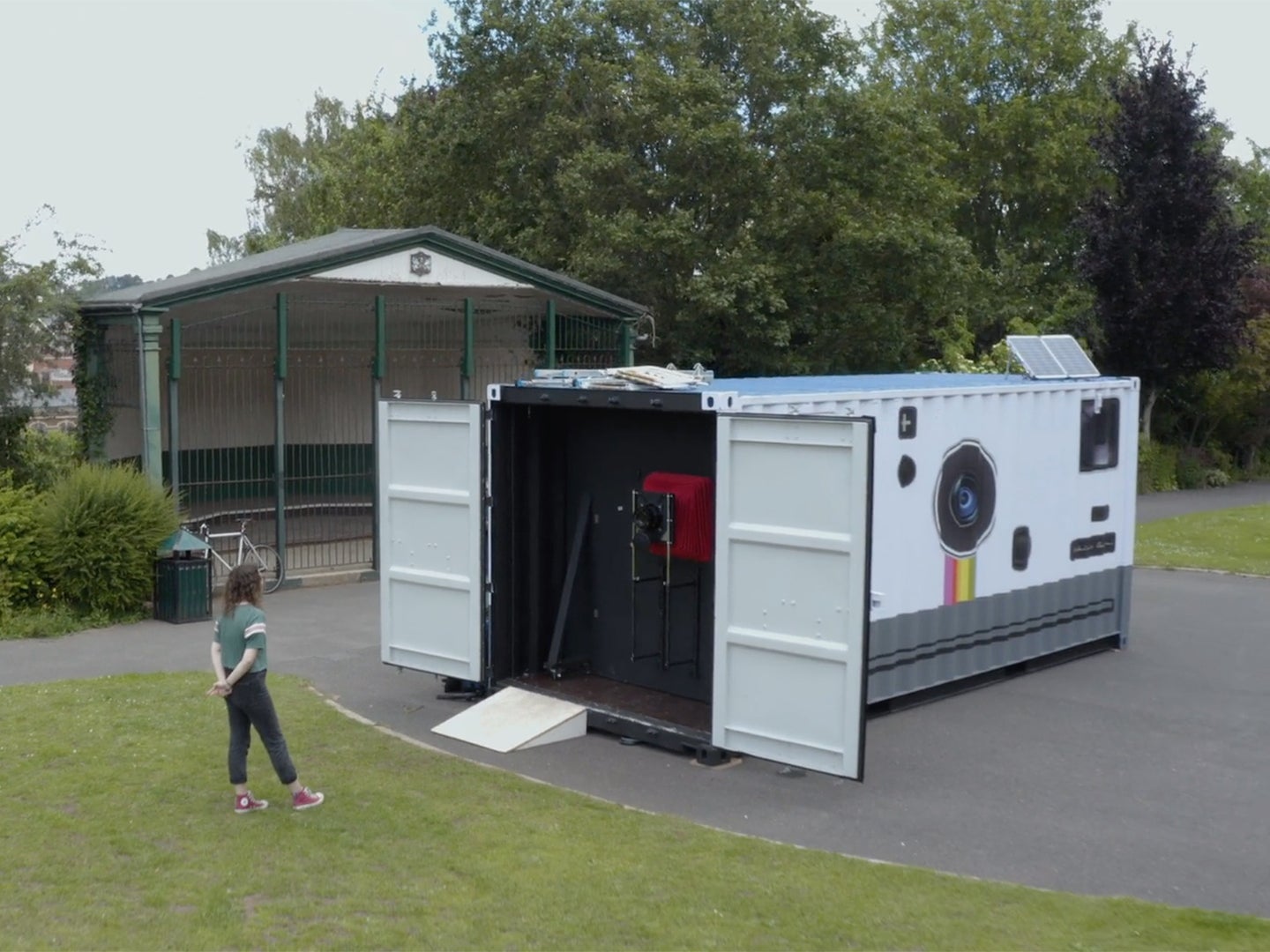 Large-format photographer Brendan Barry makes functional cameras out of everyday objects , but his latest project is also his largest. The shipping container camera, as the name implies, is a giant camera that is housed in a room-sized vessel meant for transporting goods on overseas treks. "It's basically the world's biggest, slowest, and most impractical Polaroid camera," Barry says in a new web documentary about the project.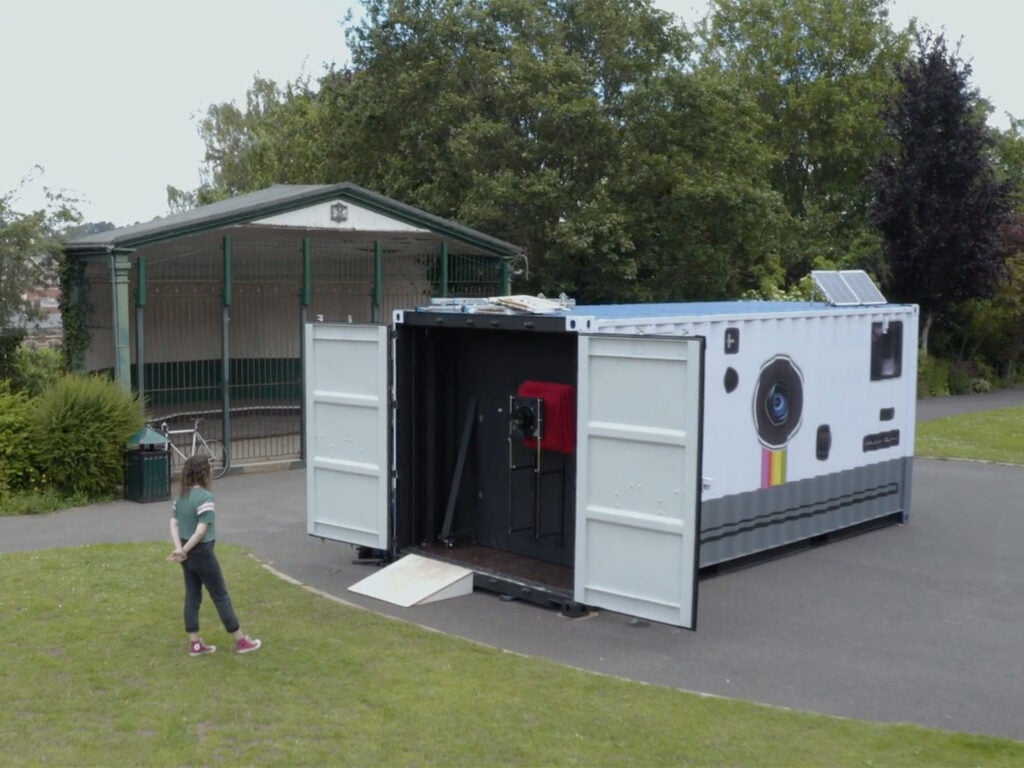 The video was created by Exploredinary—the same folks that put together this video for Ilford Photo about the photographer a few months ago. The film spans three weeks that the shipping container was set up in Exeter, UK.
During that time Barry spent time making images of the community with, creating prints inside the camera's darkroom, and eventually hosting a gallery show inside the container itself. The entire process is wonderfully absurd and, at the same time, inspirational.