Gallery: 2015 iPhone Photography Award Winning Photographs
The IPPAwards announce the 2015 winners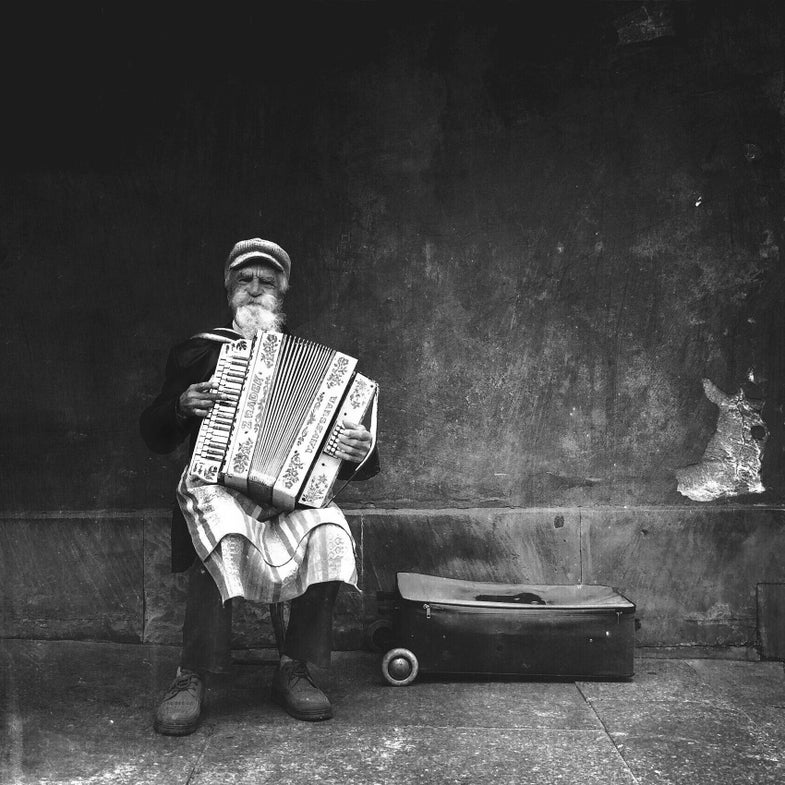 Yesterday the iPhone Photography Awards (IPPAwards) announced the winners of their 8th Annual contest, and there are some great images worth checking out.
Michal Koralewski of Poland was named first place iPhone Photographer of the year for a street portrait of an accordionist in Warsaw. David Craik of the United Kingdom came in second place for an image of two starlings grabbing crumbs from a table along the UK's coast. Yvonne Lu of the United States was awarded third place for an image she captured of a sleeping couple on a train.
Check out some of the winning images in the gallery below.
2nd Place, Photographer of the Year
"After the first bird landed and I saw the shadow on the white wall behind it. I knew this was a great image to be captured. Now it was just a case of operating the iPhone properly and finding the best composition."
3rd Place, Photographer of the Year
"The couple looks like they don't need anything else in the world. I also found the romantic, vintage feel very entrancing. The two looked as if they could be coming back from a movie set."
1st Place, Abstract
Processed with VSCOcam with p5 preset
1st Place, Flowers
Processed with VSCOcam with c1 preset
1st Place, People
Processed with VSCOcam with c3 preset
1st Place, Travel
Processed with VSCOcam with c3 preset
1st Place, Trees
Processed with VSCOcam with c1 preset