Save up to 70 percent on external storage for World Backup Day
These hard drive deals will help you save money for more fun gear.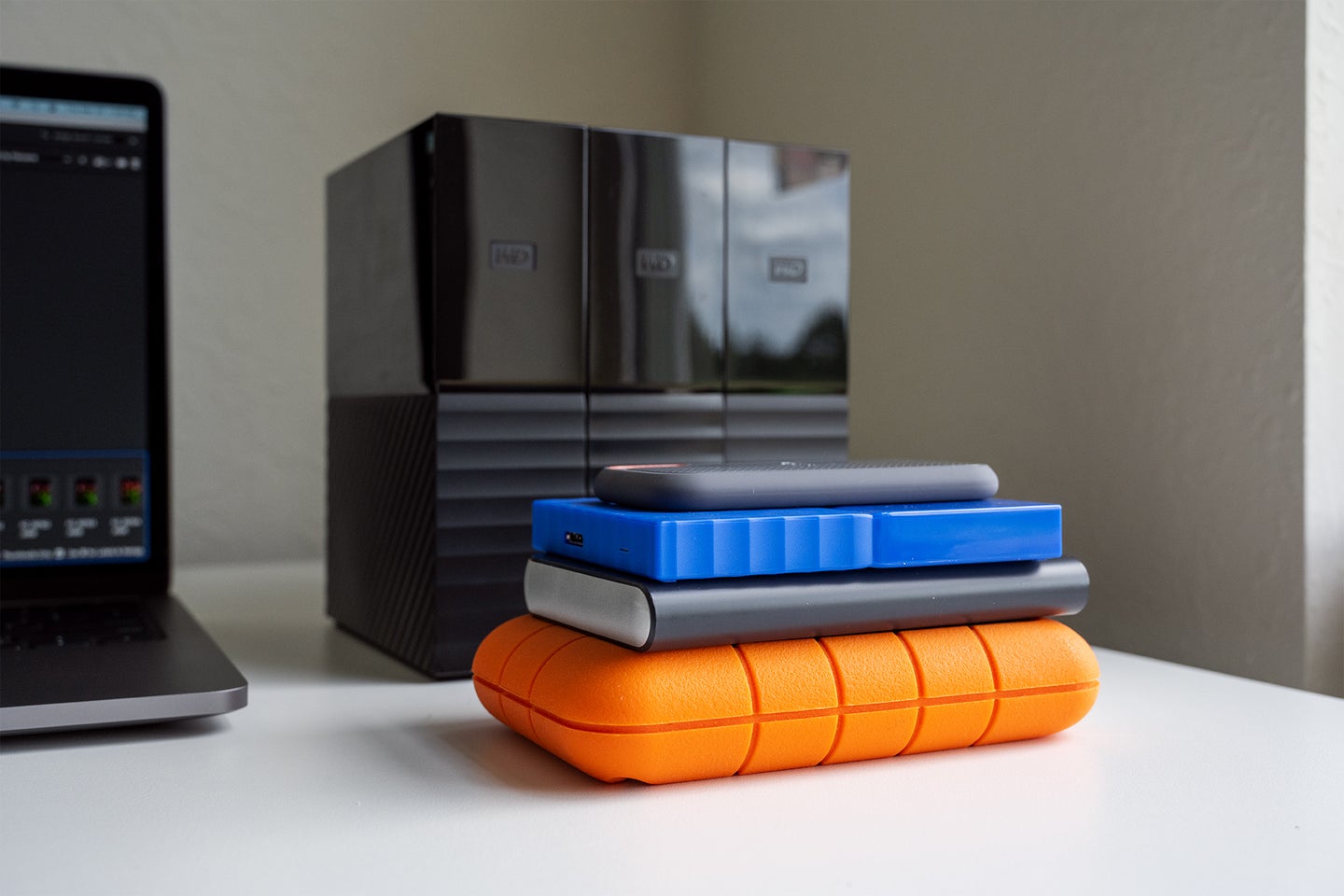 We may earn revenue from the products available on this page and participate in affiliate programs. Learn more ›
Responsible photographers get to enjoy all kinds of benefits like the camaraderie of photo walks, the thrill of capturing a perfect shot, and the dopamine rush that comes with buying a new piece of gear. If you want to keep your work safe, however, you have to do a little bit of homework and that includes backing up your photos. March 31st marks World Backup Day. The day is meant to remind everyone to make sure all those photo and video files you have sitting around won't be lost forever in the case of a failed hard drive or an errant venti latte spilled on your computer.
We know buying storage isn't as exciting as unboxing a new camera or lens, but that's what makes these World Backup Day sales so appealing. You can save cash on your important storage and leave room in the gear budget for that new mirrorless camera you've been eyeing or maybe a swanky new camera backpack to carry everything around in. Here are some of the best storage deals going around on World Backup Day 2023.
World Backup Day portable hard drive deals
For portable storage, the SanDisk Extreme Portable drives are some of the best around. THey offer an ideal balance of price, capacity, durability, and speed. The 1050MB/s read and 1000MB/s write speeds are fast enough to work directly off of the drive, which is ideal when you are traveling. They offer 2.6-foot drop protection and an IP55 dust and water resistance rating, so you can trust your files are safe even if you aren't gentle with the drive. Two terabytes is an ideal amount of storage for backing up working files before they go on a more permanent drive, but they also come in 500GB, one terabyte, or four terabyte options, and all are on sale right now.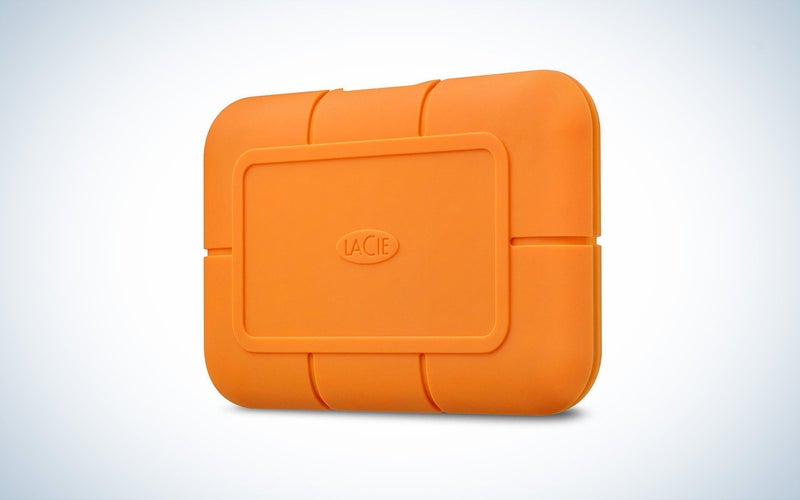 LaCie's Rugged drives are some of the toughest around. They are IP67 rated, protected from 9.8-foot drops, and offer two-ton crush resistance. These things can handle about anything. The bright orange color makes them easy to see, which is especially useful if you take them on hiking trips and drop them somewhere. And the rubberized texture prevents it from slipping out of your hand or off of an airplane tray table. The LaCie Rugged SSD is also available in 500GB, two terabytes, or four terabytes, should you want a different capacity, though the four-terabyte option is not on sale right now.
More portable hard drive deals
SSD
HDD
World Backup Day desktop storage deals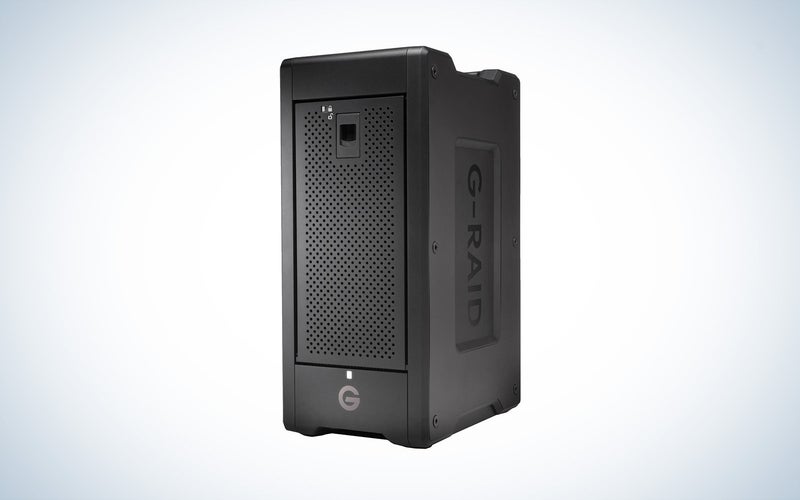 This storage is an investment, there's no getting around it. It costs nearly as much as the 2000 Mazda Miata we bought recently. But, if you want serious amounts of in-house storage that is flexible in how you use it, you can't beat SanDisk's G-RAID Shuttle. It utilizes eight separate 20-terabyte drives and supports RAID 0, 1, 5, 6, 10, 50, and 60 configurations. It can also be daisy-chained to up to five devices. You can configure this in a way that makes sense for you and your files and because of the large size, you should be set for storage for quite some time. 
These Western Digital My Books are some of our favorite desktop drives. They are a fantastic option when you need lots of storage but don't want anything fancy and don't want to spend a fortune. They aren't the fastest around, even compared to other HDDs, so you won't want to work directly off of them. But, these large-capacity versions are an ideal choice for backing up your entire library at a much more affordable price than other drives. They come in a variety of capacities, but the biggest deal for World Backup day is the 18TB version. 
More external desktop drives on sale
World Backup Day memory card deals
Though we don't recommend memory cards for keeping your files backed up, they are something you can never really have too many of as a photographer or videographer. And sales happen just frequently enough that it makes sense to hold off on stocking up until you can find discounts, which is the case during World Backup Day sales.
CFexpress is on the rise, but most cameras still use SD or SDXC cards. This Lexar Professional option promises read speeds of 300 MB/s and 260MB/s write speeds. It's capable of handling 8K video, making it a good choice for videographers as well as photographers. And it's temperature-proof, shockproof, vibration-proof, and X-ray-proof, so you can trust it will hold up no matter what you through at it (almost).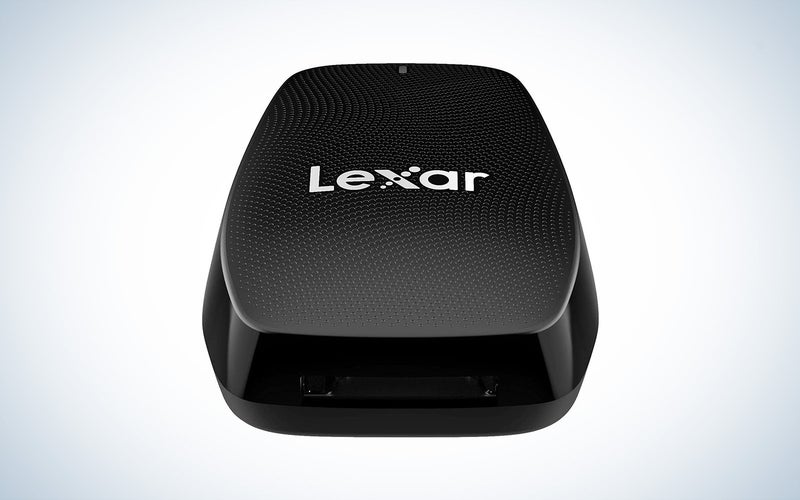 Having a fast memory card is only one piece of the puzzle for fast performance. You'll also need a fast card reader if you want to transfer files to your computer quickly. This Lexar CFexpress Type B card reader offers up to 1700MB/s of read speed, meaning you won't have to wait nearly as long to get files from your shoot transferred and ready to edit. That's even true if you are working with 8K video.
More memory card deals