The Profoto D2 Monolight Strobes Have Super-Fast Flash Speeds, Built-In TTL
Seriously fast lighting with built-in TTL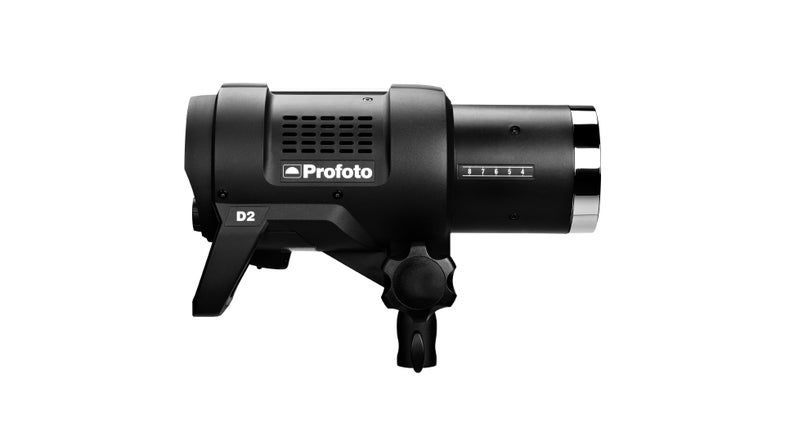 We may earn revenue from the products available on this page and participate in affiliate programs. Learn more ›

When you start getting into high-end photo strobes, flash duration is an important thing to consider. Shorter durations means a greater ability to freeze action and increased chances that you'll get that absolute sharpness you want for critical shots. The new Profoto D2 is capable of flash durations as low as 1/63,000 of a second and has built-in TTL to boot.
The new D2 comes in both 500 and 1,000 watt configurations, both of which can also be purchased as part of the D2 Duo Kit, which comes with two heads and a case. They're moonlights, so they require power from an outlet, so don't get them confused with the battery-powered B1 and B2 lights.
The interface seems rather familiar, with power adjustable by full stop or 1/10th stop increments. They're also equipped with a 300 Watt modeling light.

The real selling point here, though, is the speed. Both models of the D2 are capable of 20 flash bursts in a single second. The 500 watt model can hit that magic 1/63,000 second flash duration, while the 1,000 watt version maxes out around 1/50,000. Both are also capable of high-speed sync up to 1/8000th of a second.
As the title suggests, the TTL is built right in and both lights are compatible with the AirTTL tech found in the B1 and B2. Of course, that requires the optional Air Remote to control the moonlights.

Of course, these are high-end moonlights so they come with high-end prices. The 500 watt D2 costs $1,495, while the 1,000 watt version will cost $1,995. The Duo packs will cost $2,995 and $3,995, respectively.
I'm looking forward to giving them a try at Photokina 2016 in a few days.