New Gear: Profoto B2 Off-Camera Flash System
Profoto's new off-camera flash system gets some serious upgrades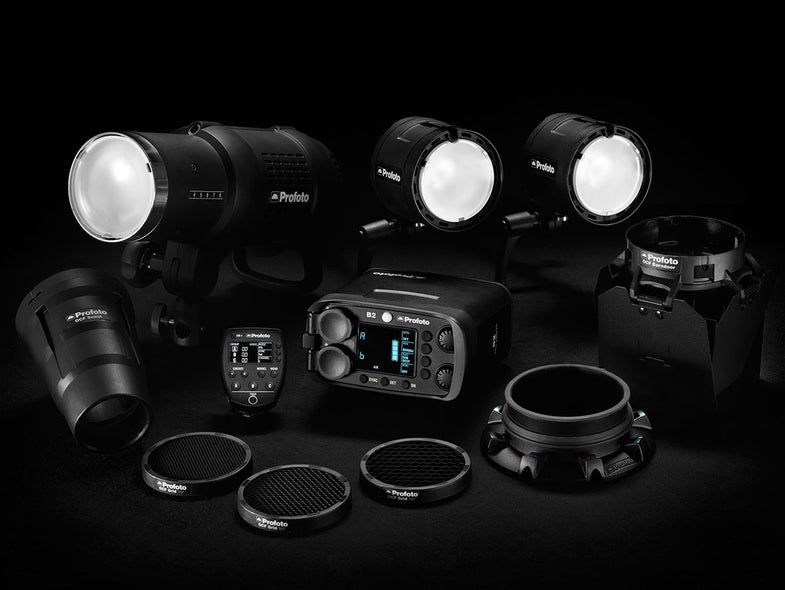 We may earn revenue from the products available on this page and participate in affiliate programs. Learn more ›
The B1 off-camera flash was a big step for Profoto. It had built-in TTL, but even more importantly, it was completely mobile thanks to the integrated battery system. Now ,they're upgrading their mobile lighting solution with the B2 off-camera flash system.
Unlike the B1, the B2 system uses a battery pack and separate heads connected with cords. That means you can wear the battery around your waste using the strap and included bag, which makes the heads lighter. If you're a wedding shooter and you have an assistant carrying the light on a pole, that weight can make a big difference.
This setup also allows for the flashes to be mounted on a bracket on the camera, so it's a lot like using a typical speed light.
Like the B1, the B2 system has built-in TTL metering and wireless triggering, so you can put it on full auto if you want, but more importantly, you can adjust the flash power of the heads right from a module that sits on top of the camera. You don't need to keep going over to the lights to change the power.
The new B2 system has high-speed sync, which lets you crank up the shutter speed and still get flash performance, though, it will come at the cost of more battery consumption.
The B2 comes in a few different configurations, including a single light To-Go kit and a Location Kit that comes with a pair of heads and an ext a battery. Each battery has a range of between 220 and 50,000 flashes, which is a lot of variance, but that's the nature of a beast like this.
Overall, I'm extremely excited that Profoto is refining the idea of the B1. It always struck me as a bit odd that the B1 would only work on battery power, which limited its usability as a do-all strobe.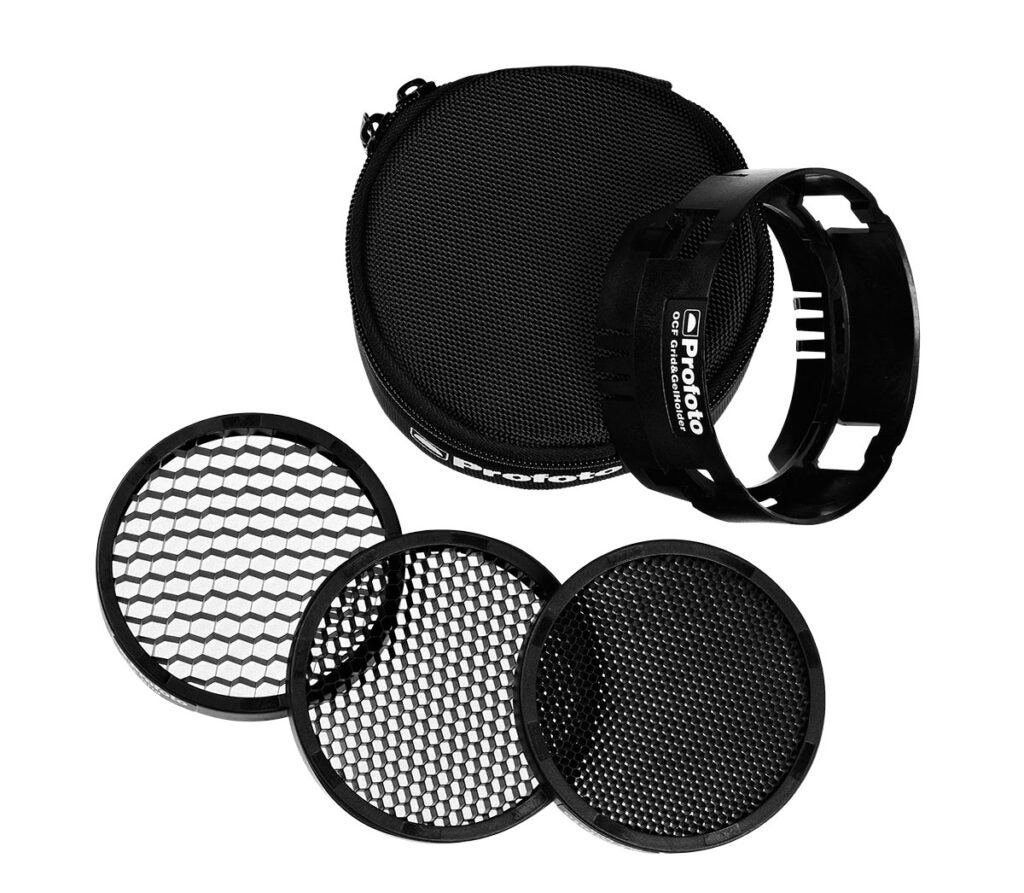 They're also making a line of lighting mods specifically geared toward their off camera flash systems. The OCF series includes four soft boxes, a grid, a snoot, and a barn door.
I'm hoping to get a little time to mess with the new B2 system here at the WPPI conference in Las Vegas this week, so stay tuned.