Photoville is a free annual photography pop up festival in Brooklyn Bridge Park
The photo festival returns for its seventh year.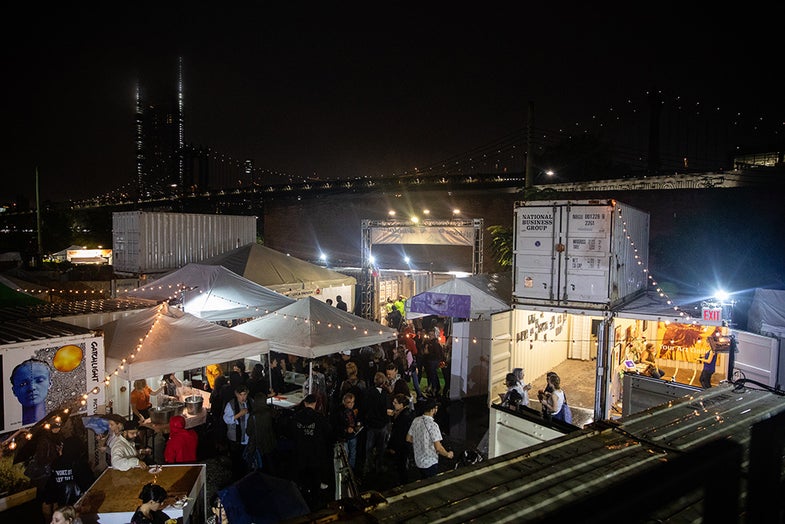 The annual Brooklyn pop-up outdoor photo festival known as Photoville returns to Brooklyn Bridge Park this week with over 85 photo exhibitions installed in shipping containers. Now in its seventh year, Photoville is a unique opportunity for photographers to show work to 90,000 visitors and for viewers to connect with under the radar documentary stories. In addition to the exhibitions there are talks, workshops, activities and tours. The festival runs through September 23.
Many of the exhibitions at this year's show highlight issues of diversity and inclusion: both domestically and abroad. These are some of our favorite projects currently on view at Photoville.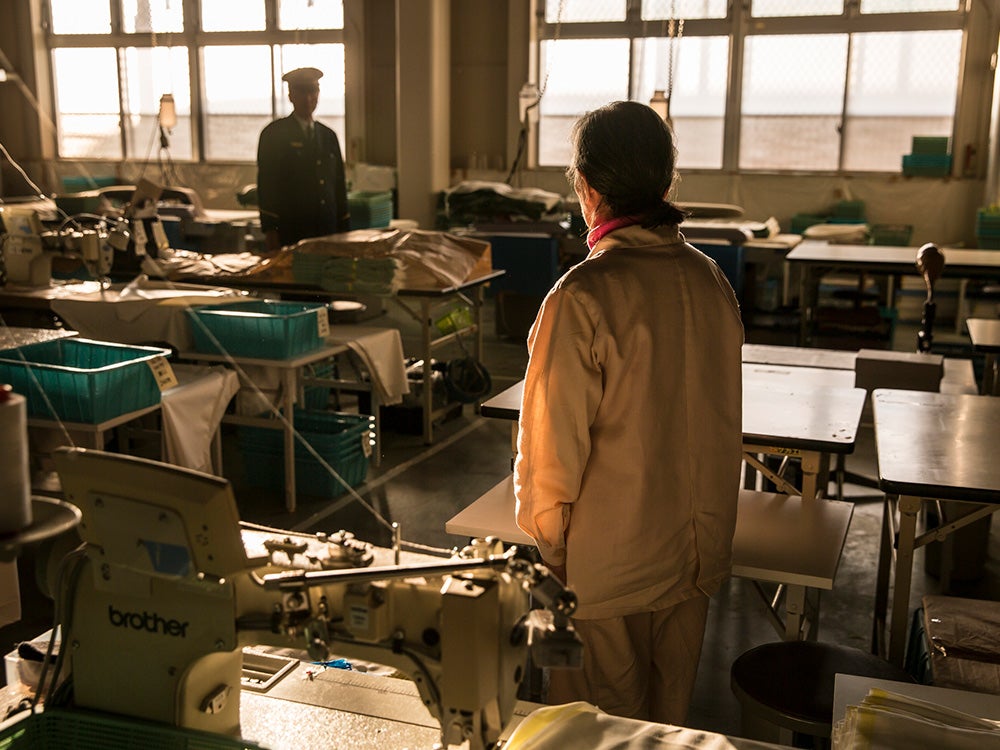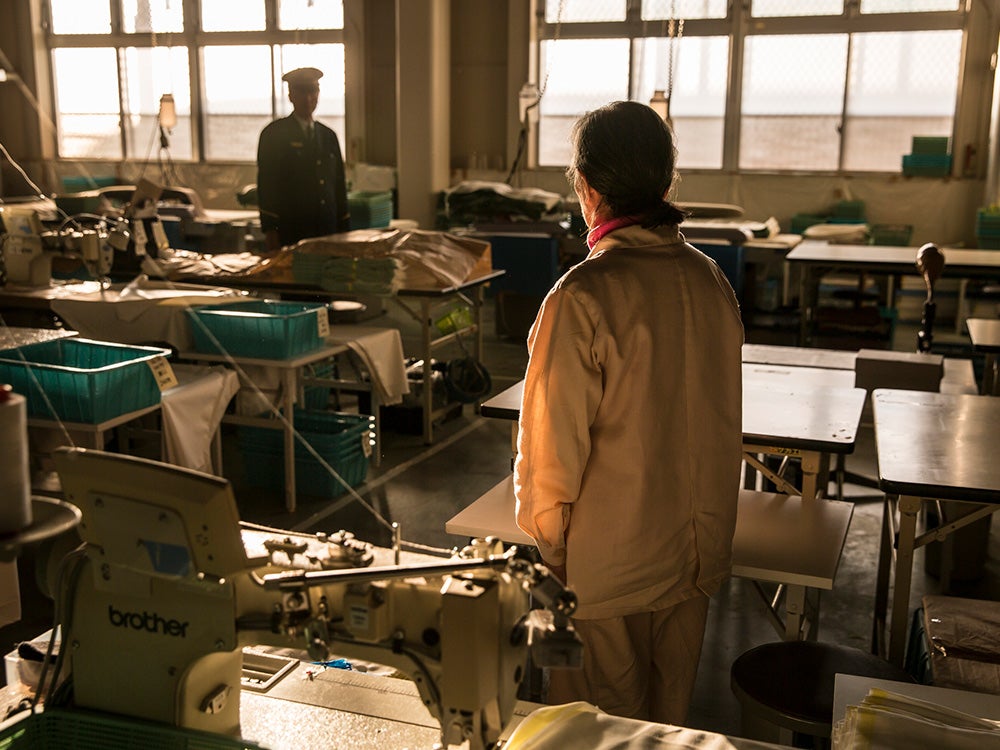 Nowhere Left But Here
N (79) stands in the factory at Fukushima Prison for women in Fukushima prefecture, Japan, November 10, 2017. She is serving her third prison sentence for stealing a paper fan at a shopping mall.
This exhibition by Pulitzer Center grantee Shiho Fukada explores the phenomenon of senior crime in Japan—an unexpected problem in the country. In Japanese prisons, 1 in 5 women is a senior, most of whom are imprisoned for petty crimes like shoplifting. Shio Fukada photographs and interview excerpts explore the lives of these women, the choices that they made and how life in prison compares to life on the outside.
Kings and Queens
Léon Hendrickx' stunning project Kings & Queens presents portraits of drag queens and the man behind the queen, posing together. Photographed separately, Hendrickx weaves the two identities together into a single frame, often in a clever way that reveals how the two relate to one another. Hendrickx is currently working on compiling the project into a book, which he expects to release in 2020.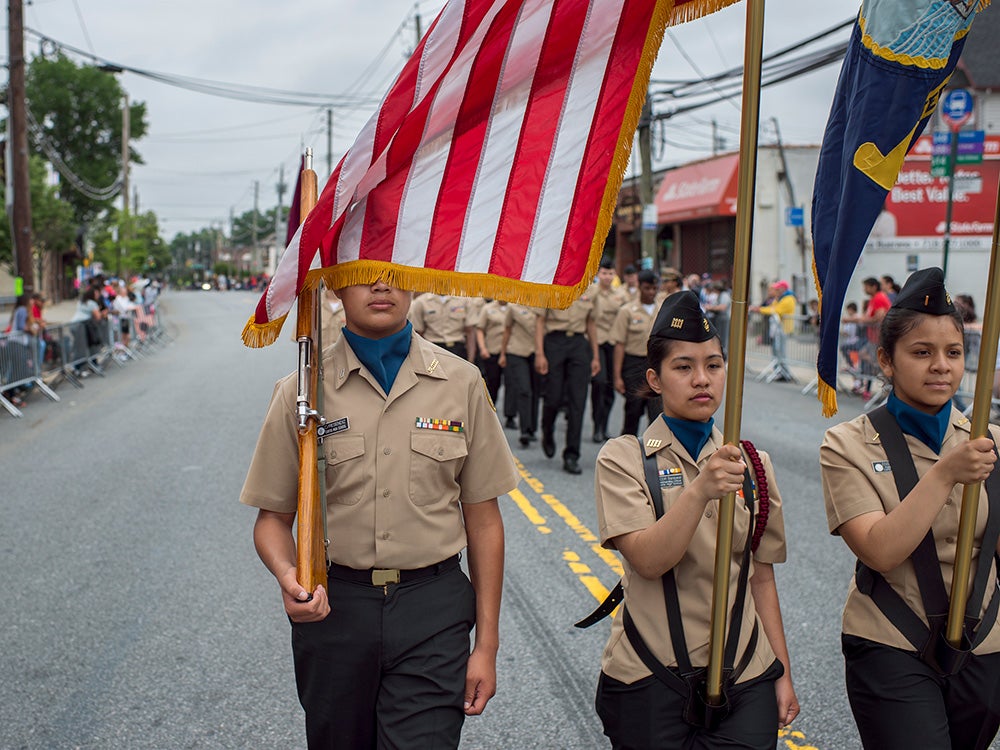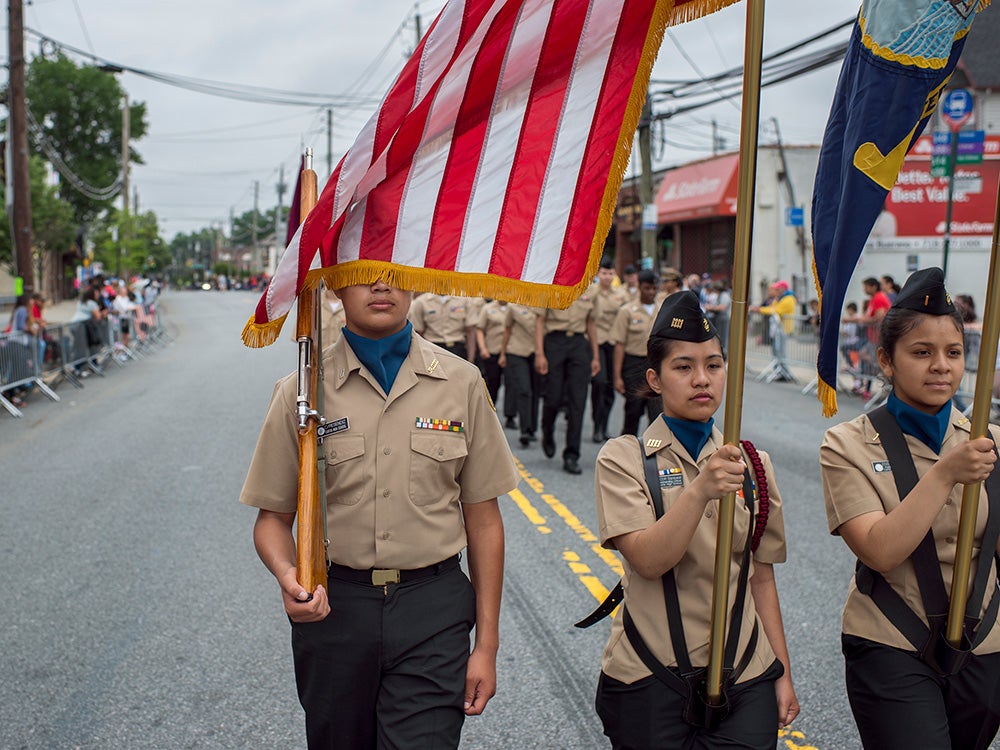 North Shore
Participants from the Curtis High School Navy JROTC take part in the 100th annual Memorial Day Parade on Staten Island, along Forest Avenue. The parade has been running since the end of the First World War in 1918.
A photographic exploration by Gareth Smit that looks at the community of North Shore in Staten Island. Smit started the project after Eric Gardner, who was from the area, was killed by police officers in 2014. Smit sees the neighborhood as a borderland, relatively unknown to most New Yorkers, where issues of our day like policing, race, LGBTQ+ and immigration play out daily. From Smit's view, North Shore serves as a microcosm of our world.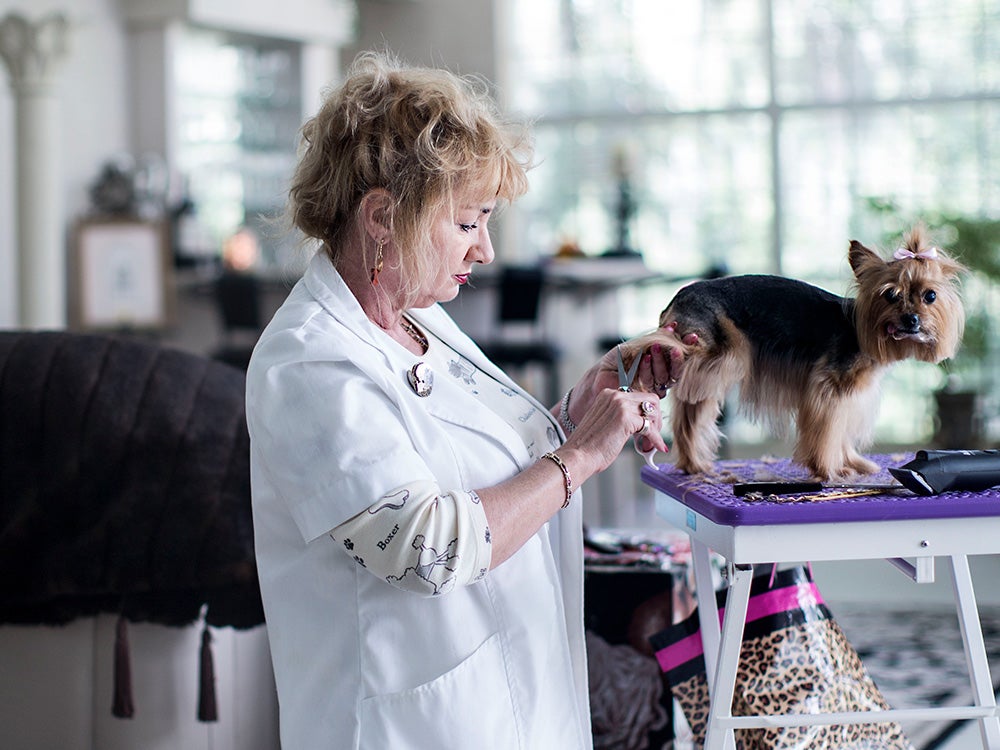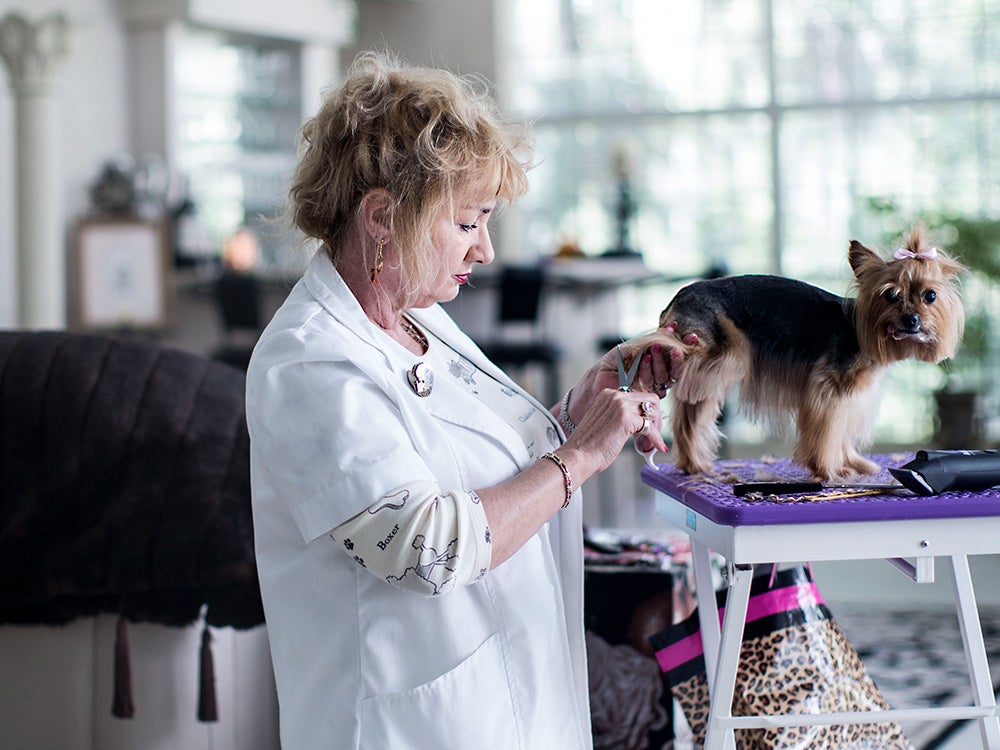 Reframing Mental Health
Terry Taggart grooms one of her favorite clients.
This container exhibition challenges the inaccurate representations of life with mental illness. Photographer Shaul Schwarz gives viewers a brief look into the lives of 10 individuals who have been diagnosed with a mental illness. Through Schwarz' intimate photographs the stigma begins to wash way.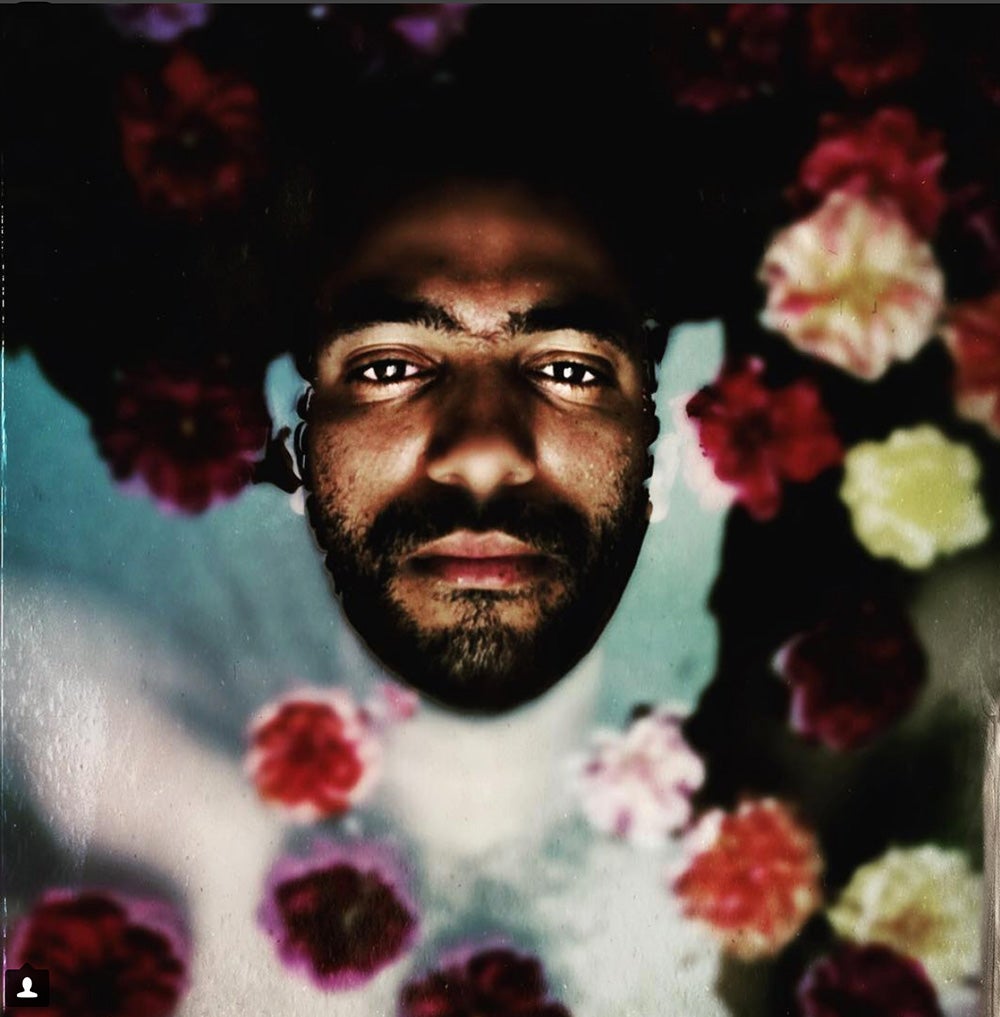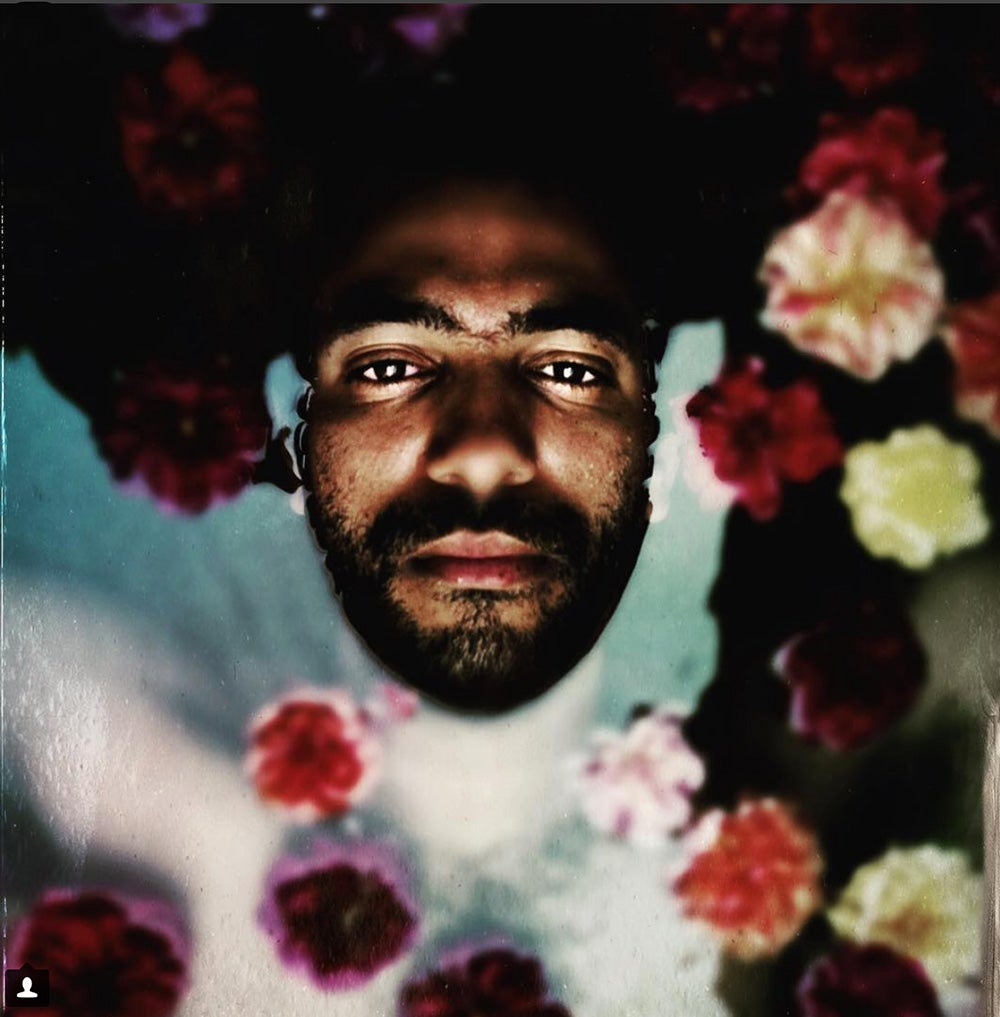 Her Take: (Re)Thinking Masculinity
From the series, The Secret Garden of Lily LaPalma, which Steber says is a series that "reveals my fears and private memories, all the things that are wrapped up, not always so neatly, in someone's life."
A group exhibition featuring the work of the seven female members of VII photography collective spins the idea of "the male gaze" on its head. These individuals look at the meaning of masculinity and how as a photo agency they can continue conversations about inclusivity, gender, and power.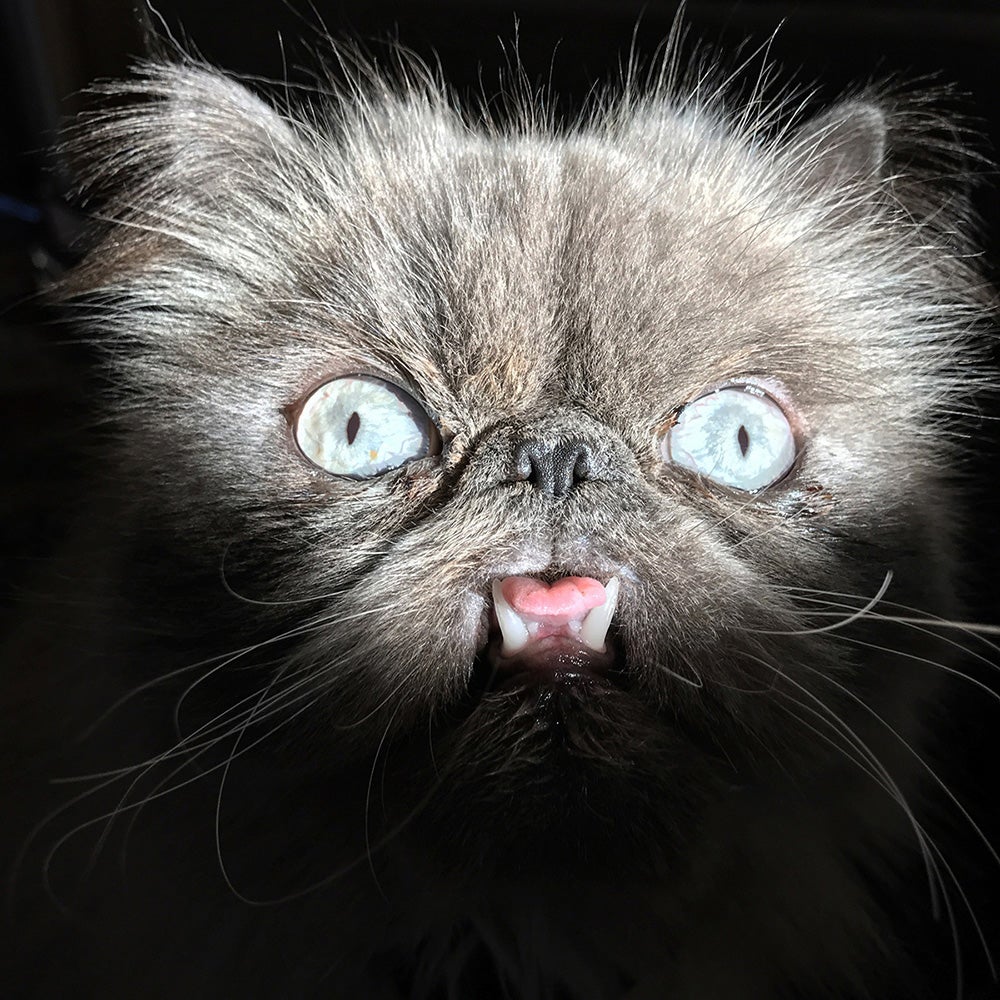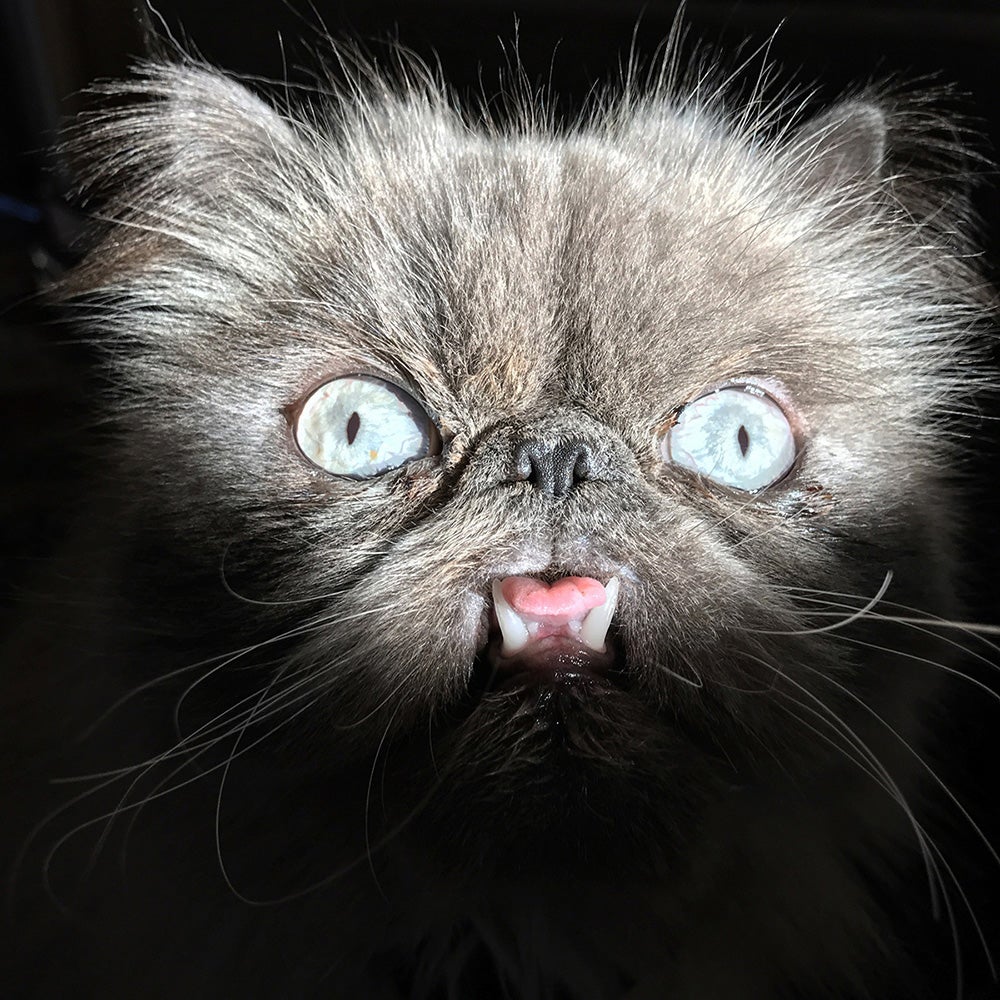 Humble Cats: Photoville Edition
Up close portrait of Shore's cat Oscar.
The internet loves cats, but photographers have been pointing their cameras at these furry beasts long before Instagram. The images inside the Humble Cats container challenges the idea that cat photos are only popular because they are cute. Inside you'll find work from big names like Stephen Shore, Hiro Tanaka, Jill Greenberg, Amy Lombard, and Robin Schwartz. But the work of lesser-known folks is in there too: look out for the amazing image of a cat eating cheese wiz from Tara Wray.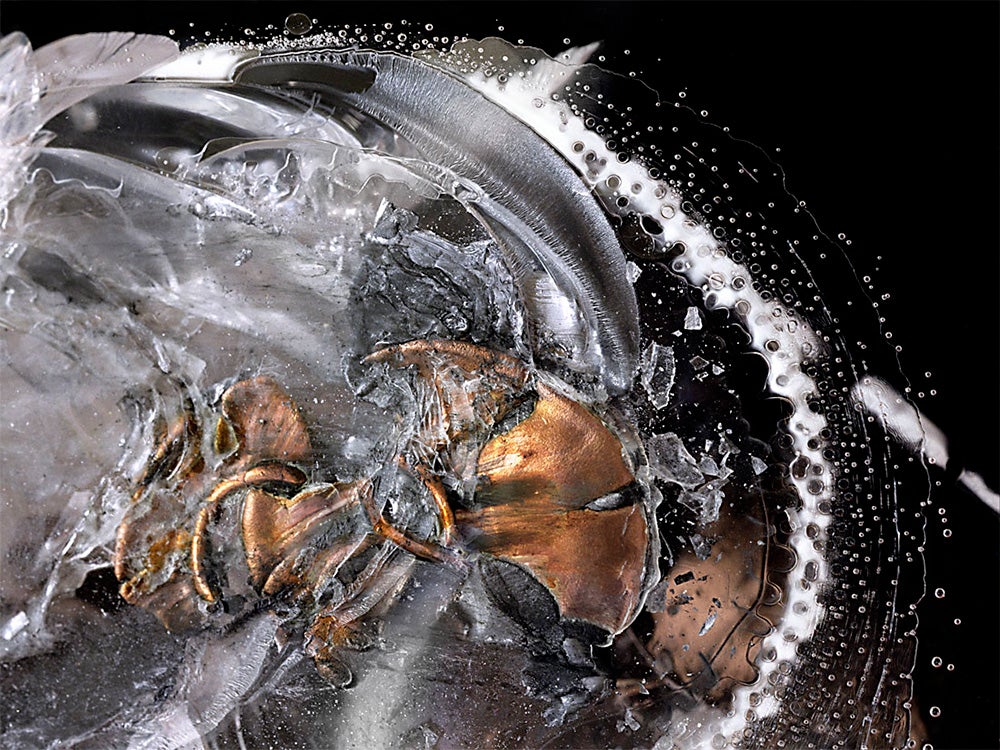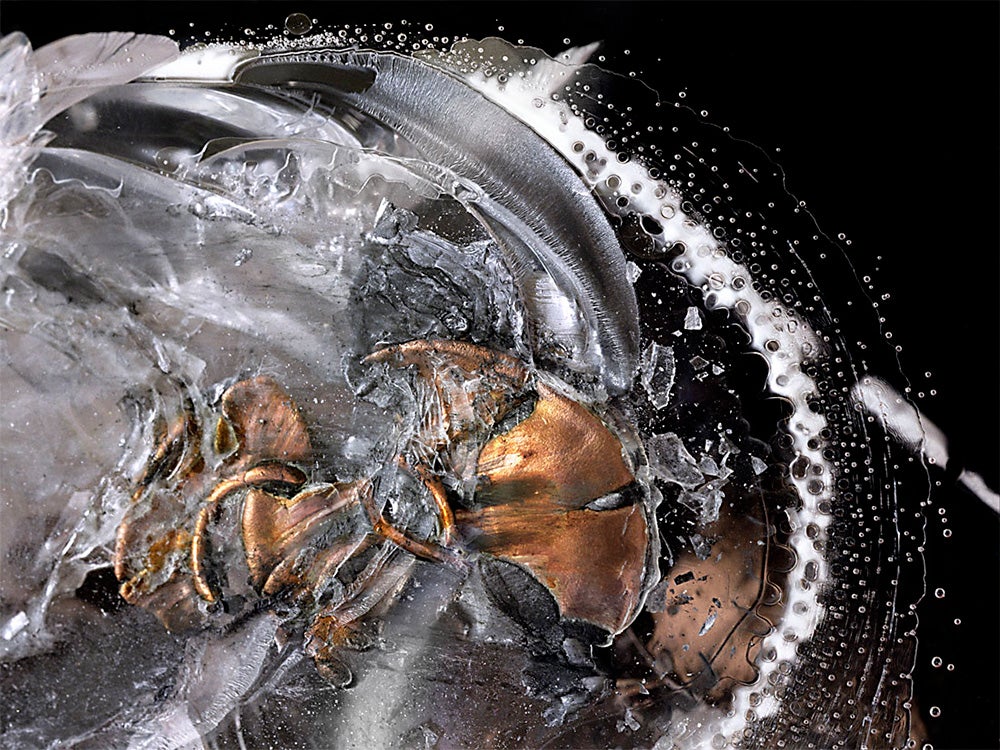 Internal Ballistics
9mm Glock ball II.
Featuring the work of thr Deborah Bay, Garrett Hansen, and Sabine Pearlman, this exhibition examines the bullet as an object. Pearlman's images of bisected live rounds pair well with Bay's up-close photographs of casings and impact site—Hansen's work hangs from the ceiling and was created from individual bullet holes.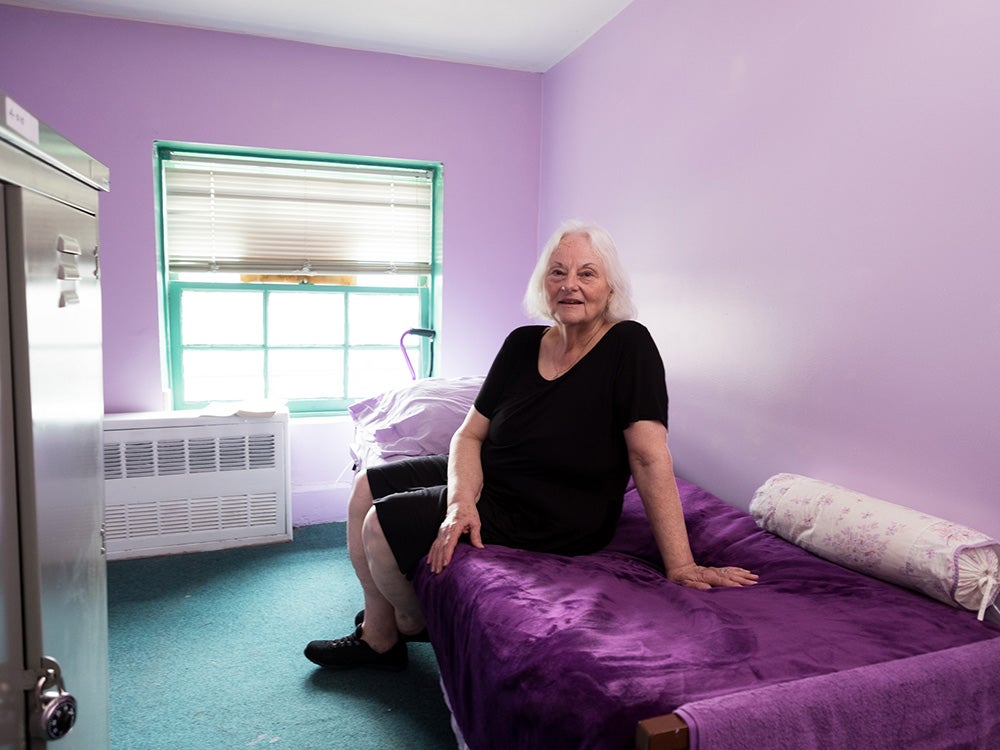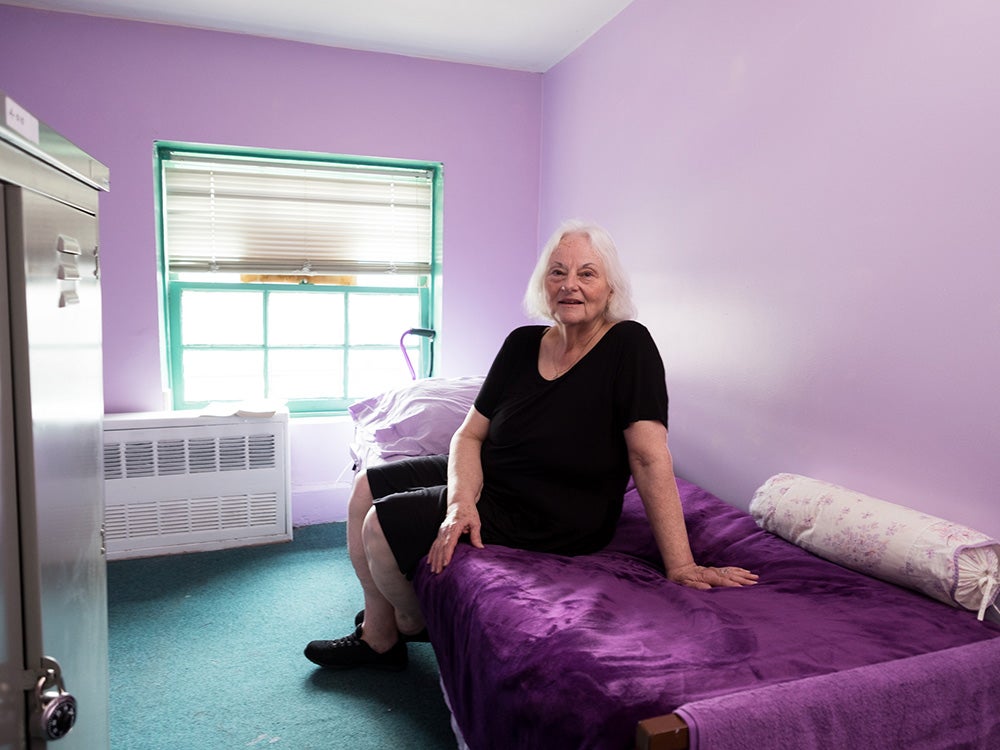 Life After Life in Prison: The Bedroom Project
Karen, 69, in a homeless shelter one month after her release. East Village, NY, 2017.
Sara Bennett photographs women who spent much of their life in prison, for serious crimes like homicide, in their most private places—their bedrooms. Her captivating environmental portraits are accompanied by handwritten messages from the women reflecting on what it feels like to have a place to call their own again.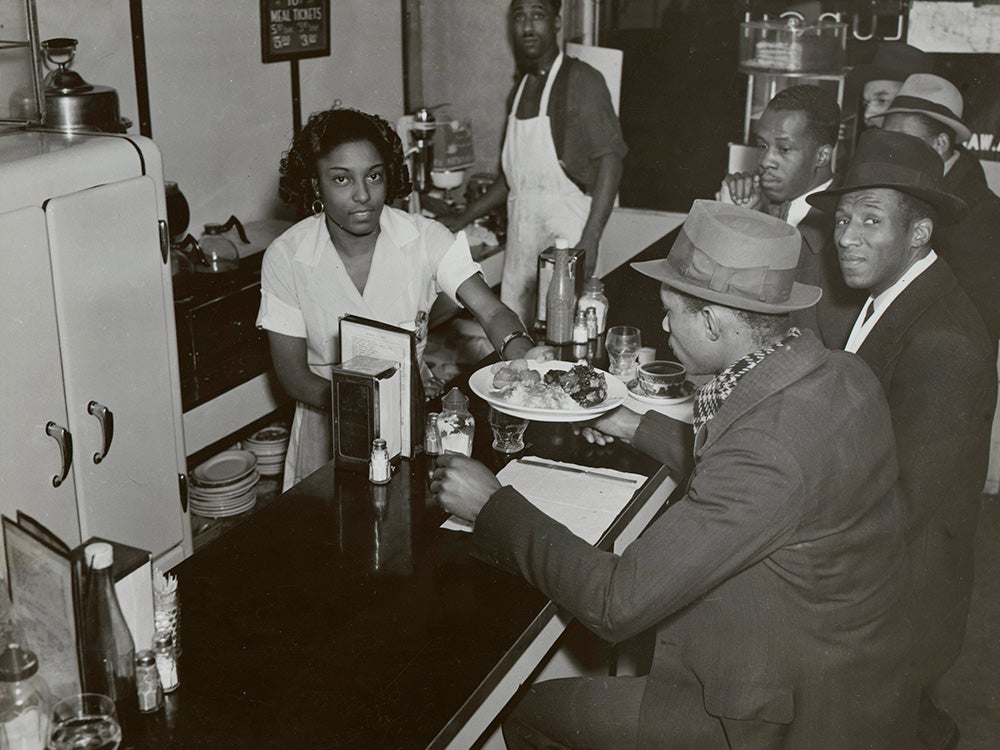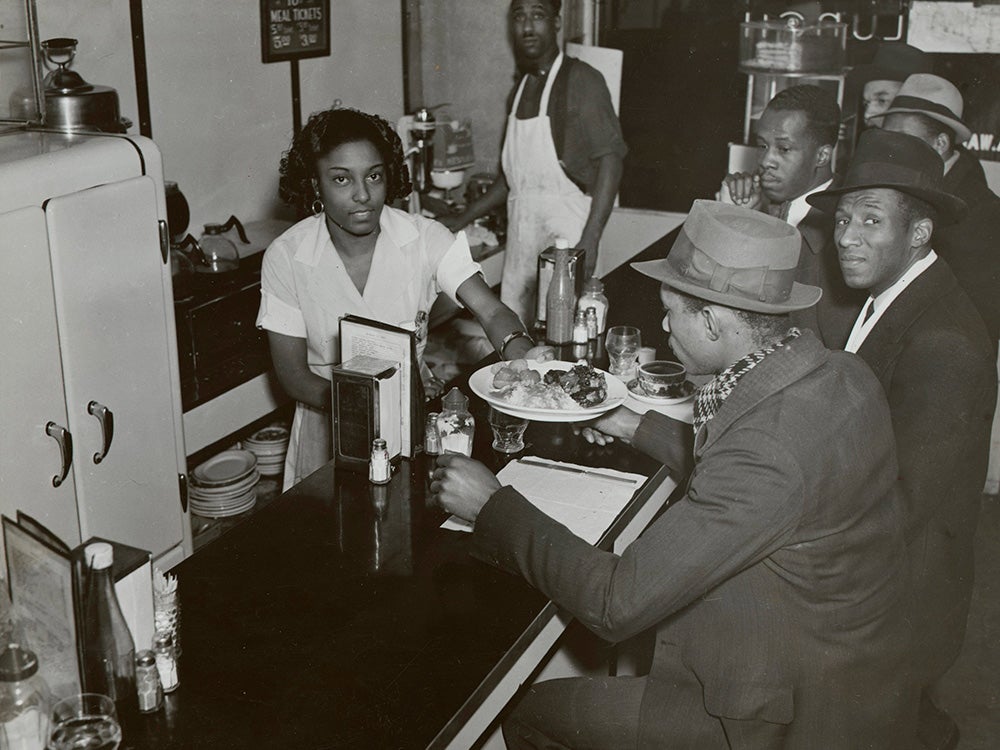 NYC Work and Working
From the NYC Municipal Archives.
Pulled from the NYC Municipal Archives, these black and white images were taken by WPA photographers in New York City during the Great Depression. It's a varied lot: there are mugshots, aerial shots, street performers, tattoo artists, and even a goat leading an army of sheep to the slaughterhouse. But as a whole the exhibition shows off the vibrancy of the city, even in the darkest of times.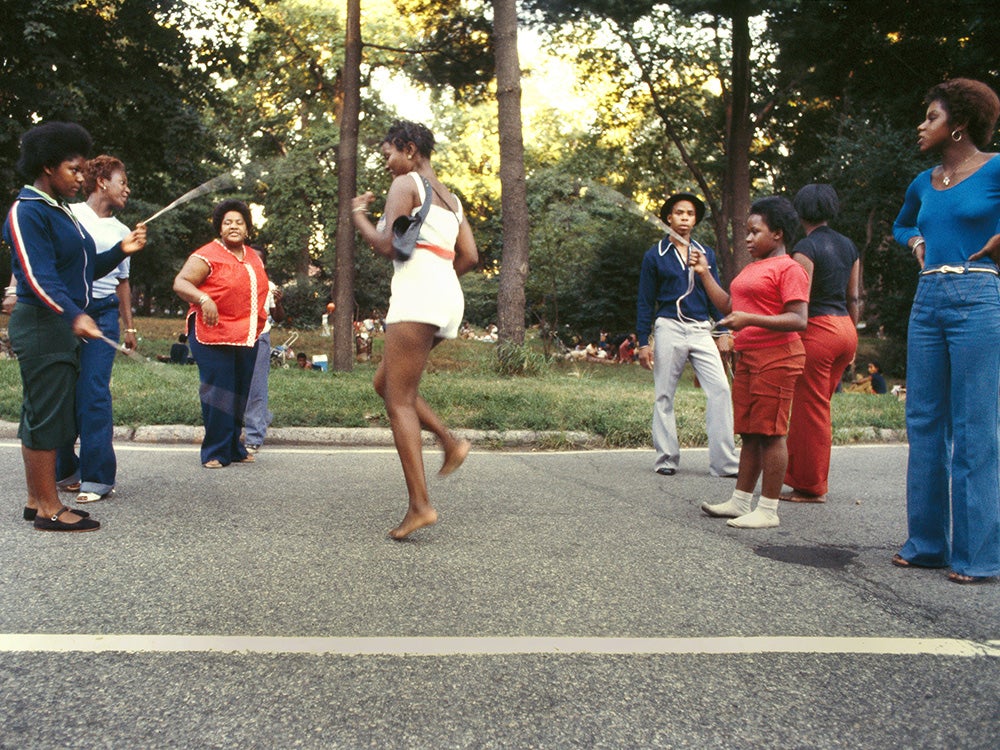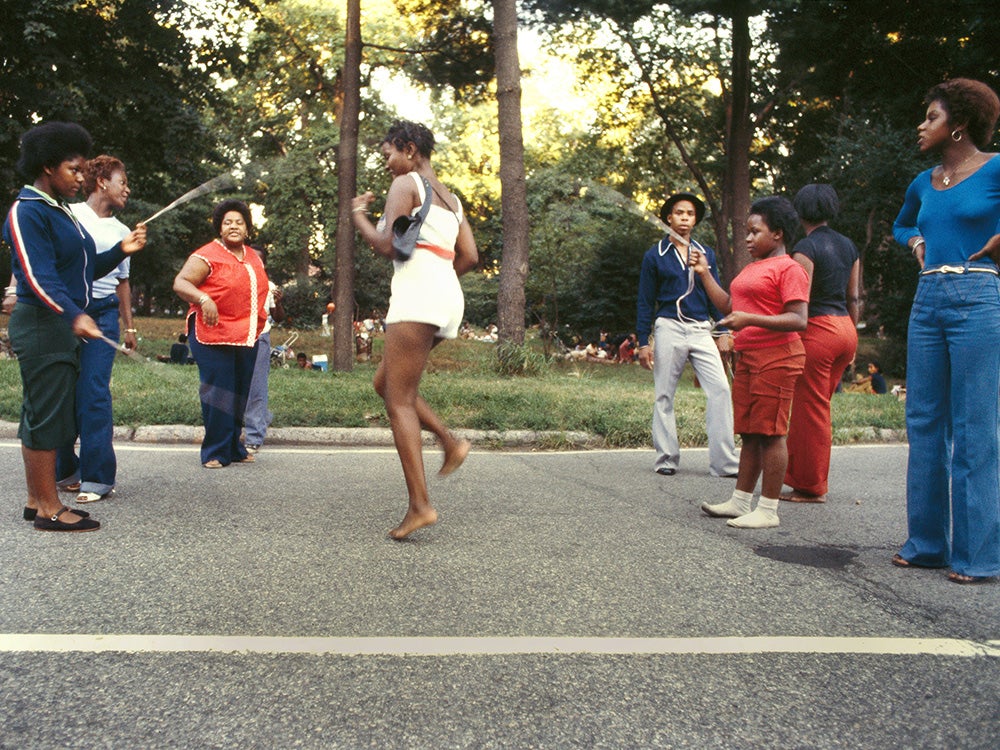 Scenes Unseen: The Summer of '78
Double dutch in Prospect Park.
In the summer of 1978 during a newspaper strike, eight New York Times staff photographers were hired by the parks department to document summer. They did, but then in typical New York City fashion, the 2,924 color slides that they collectively shot, sat in a box in a closet somewhere collecting dust. Forty years later someone found them while cleaning out an office. See the selects from this summer long gone at Photoville.
The Recovered Archive
Featuring many rarely seen works from the prolific East African photojournalist Priya Ramrakha, the photos in this exhibition were thought to be long gone for 40 years. Ramrakha was killed in 1968 on assignment in Biafra, Nigeria, but spent most of his short career documenting independence movements throughout Africa. His images are subtle, but powerful.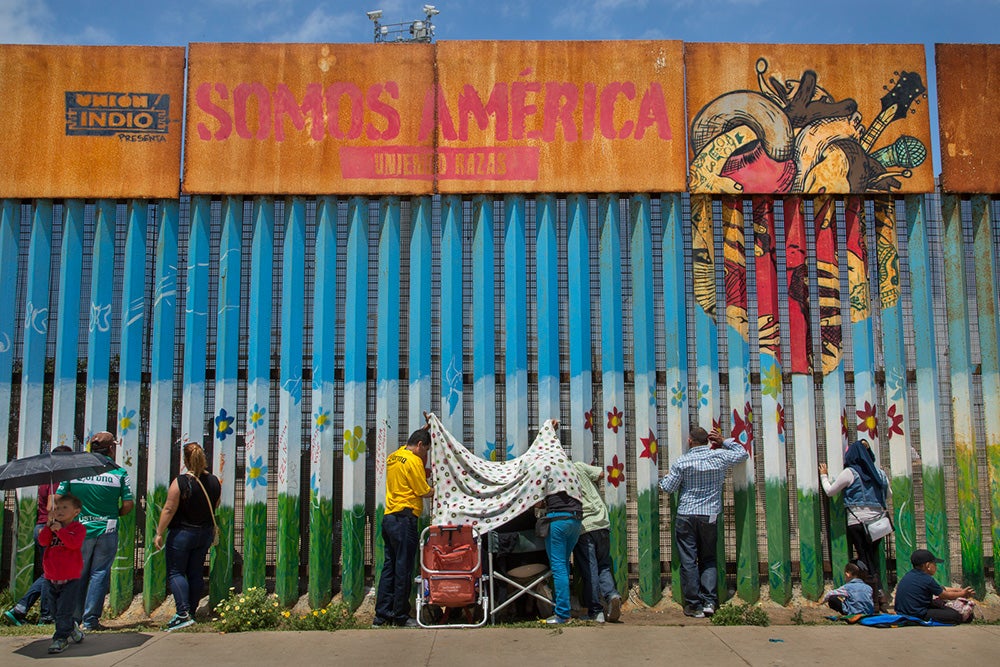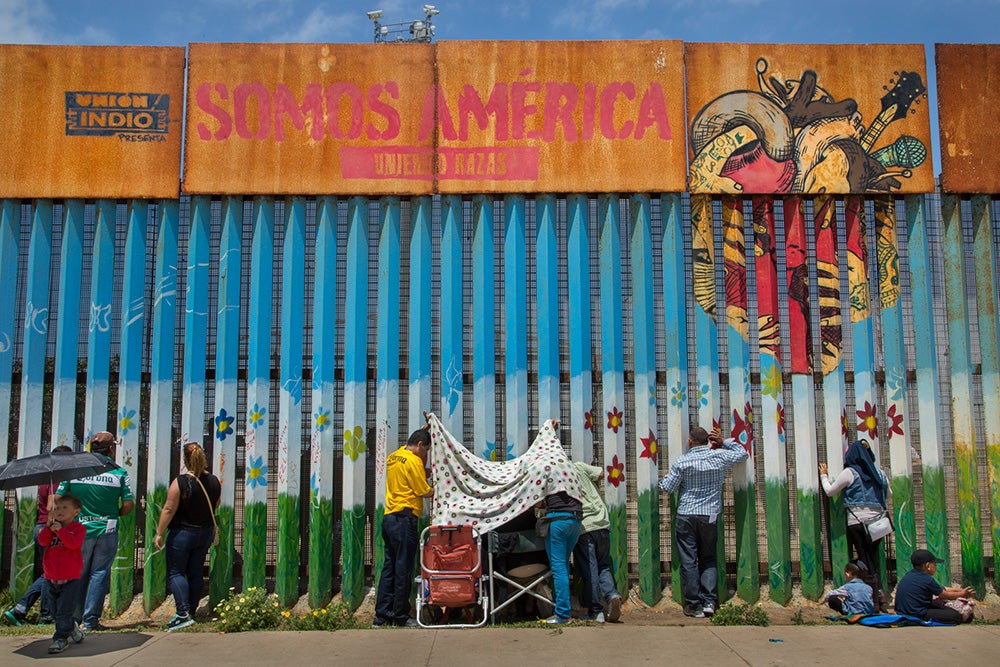 The Wall
Families separated by immigration status gather on both sides of the U.S.-Mexico border fence at Friendship Park in Tijuana, Mexico. Friendship Park is the only federally established binational meeting place along the 2,000-mile border dividing the United States and Mexico.
Griselda San Martin photographs the families that gather in Friendship Park—a stretch of land along the US-Mexico border in the San Diego-Tijuana area—to share intimate moments through a large metal fence. In many of the images the faces of her subjects are obscured, but the obtrusive metal posts are omnipresent. The images make a powerful statement about immigrant visibility and border security.