Your Best Shot Finalists: March 2015
This month's collection of amazing work from our talented readers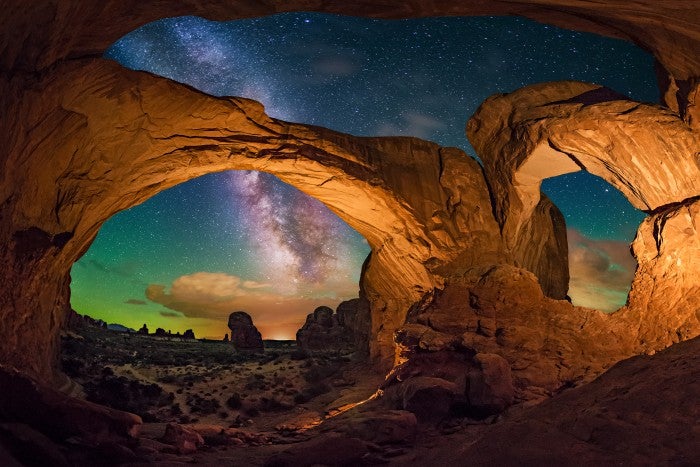 For the past several months, we have been hard at work creating a new version of PopPhoto.com. [Depending on when you're reading this, you might be looking at it right now.] As a result, we have been a bit behind on posting some of the large finalist galleries here on the site for Your Best Shot and Photo Challenge. Now, we're ready to get caught up, and this awesome gallery of images from Your Best Shot: March 2015 is a great place to start.
This month's collection of photos represents the usual breadth of genres we've come to expect from dramatic landscapes to light-hearted portraits. The connecting thread is that every single one of them was shot and submitted by one of our talented readers.
So, check out the gallery and get inspired. Then go shooting. Then share your photos with us. It's a beautiful cycle.
CLICK HERE TO LAUNCH THE GALLERY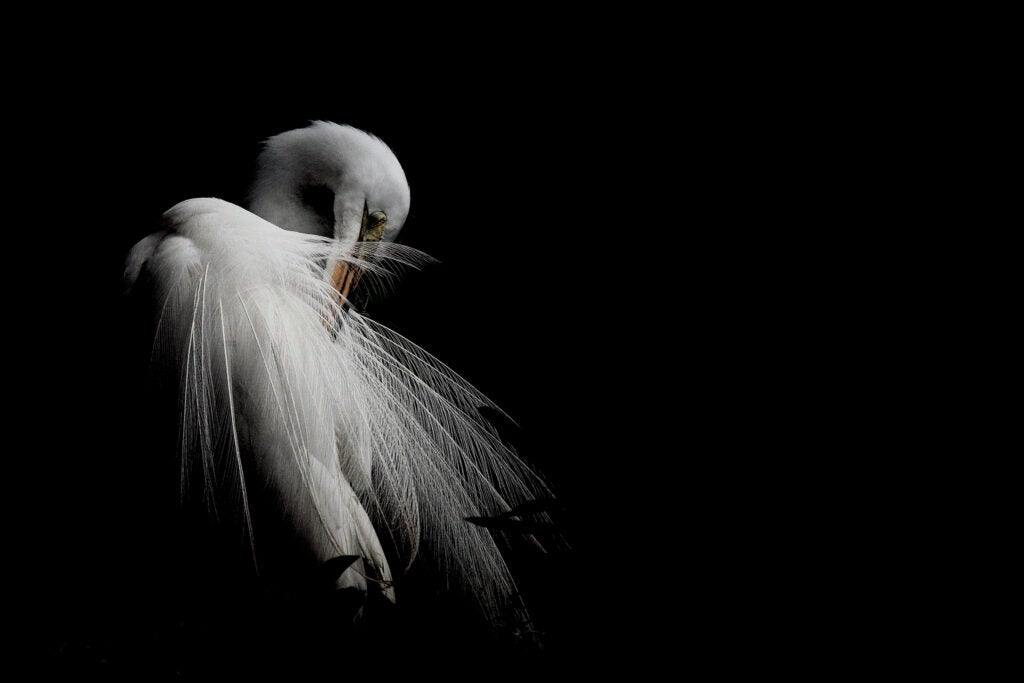 White Gown
By Linn Smith In its breeding plumage, Great White Egret preens its delicate ornamental feathers. CAMERA: Canon 5D Mark II FOCAL LENGTH: 375mm SHUTTER SPEED: 1/1328 LENS: 100-400mm ISO: 800 APERTURE (F-STOP): f/13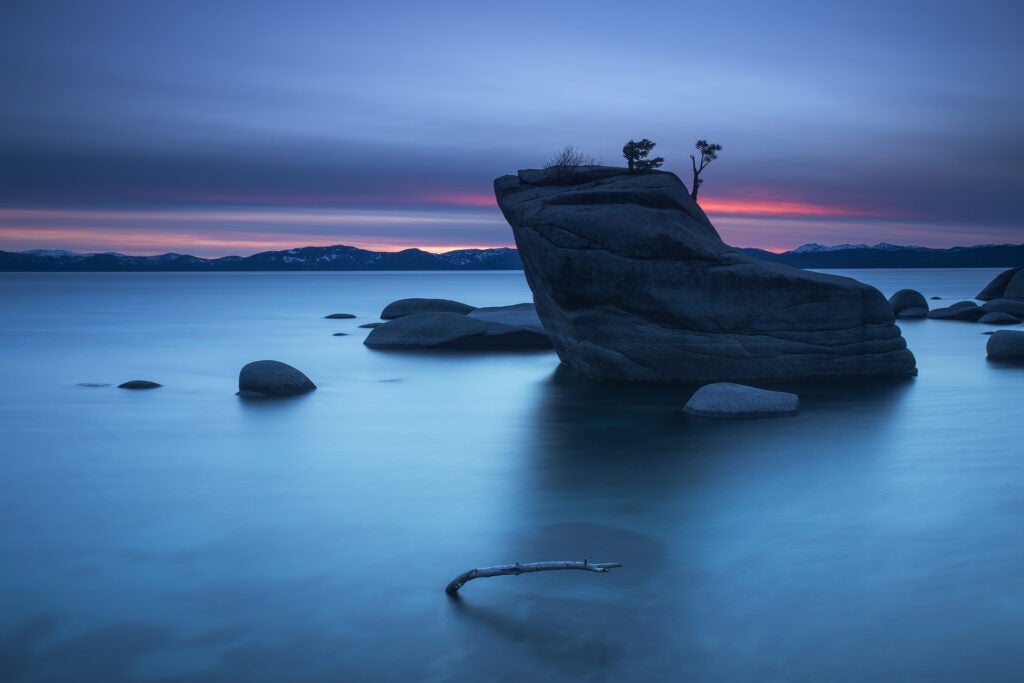 Last Light at Bonsai Rock
By Nirav Thakor During a recent trip to the Sierras I made a stop to enjoy the last rays of light as the sun set directly behind Bonsai Rock. CAMERA: Canon 6D FOCAL LENGTH: 33mm SHUTTER SPEED: 62 seconds LENS: canon 17-40 ISO: 50 APERTURE (F-STOP): f/11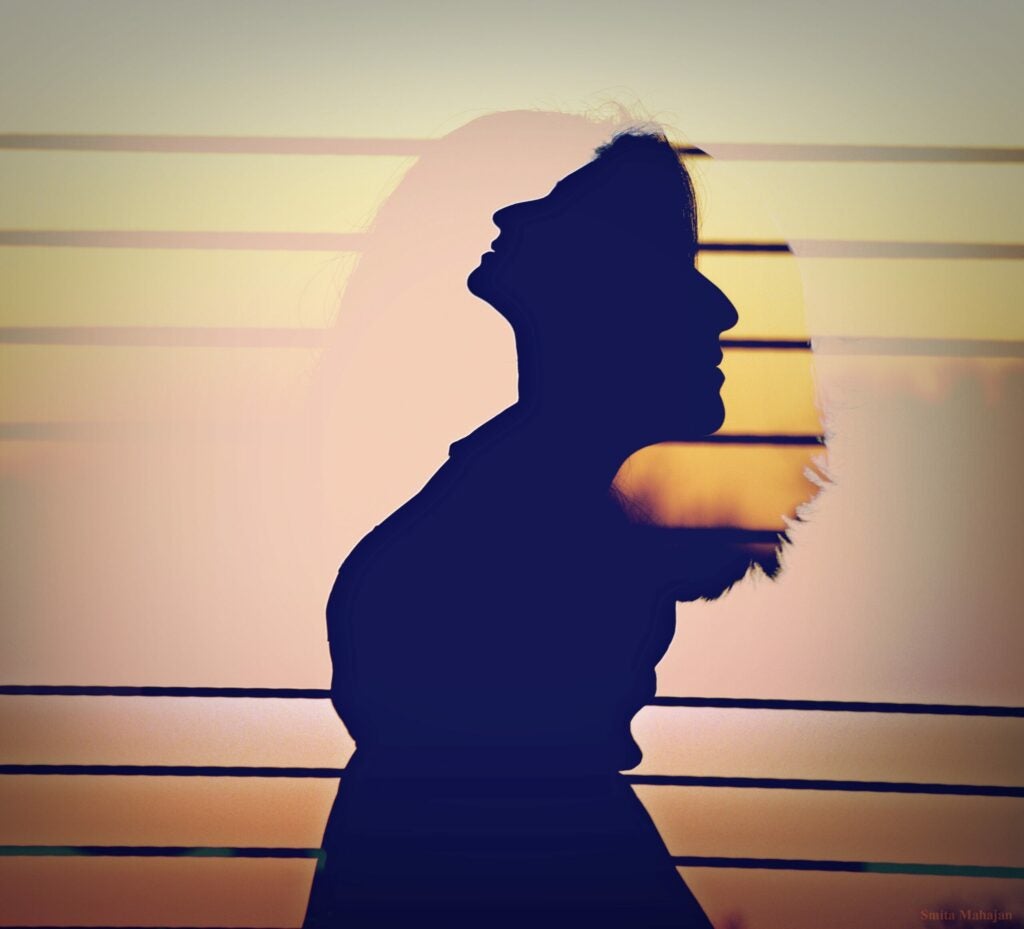 Line Of thoughts
By Smita Mahajan This picture is what i call "Me vs Me". its a conflict of my mind, dilemma. this way or that way. Shot in the warm golden hour light. CAMERA: NikonD5200 FOCAL LENGTH: 135mm SHUTTER SPEED: 1/250 LENS: 55-200mm ISO: 300 APERTURE (F-STOP): f/10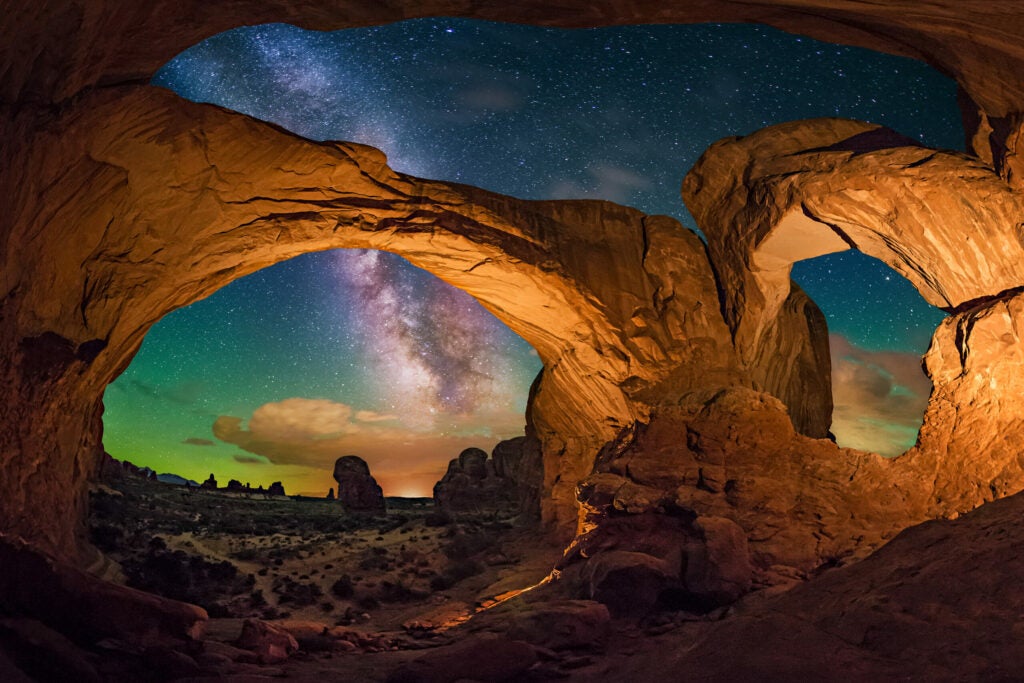 Double Arch Panorama at Night
By John Pinkston Inside Double Arch looking out, Arches National Park, Utah. This is a panorama of 21 vertical images taken with a Canon 6D camera and a Sigma 15 mm fisheye lens at f 2.8, 30 second exposures, and ISO 6400. The idea was to obtain a view of the night sky through both arches as well as the roof opening. I shot a series of vertical fisheye images and combined them in Photoshop, and removed as much distortion as possible. The arch is lit with 2 constant dimmable LED video lights with warming filters. CAMERA: Canon 6d FOCAL LENGTH: 15 mm SHUTTER SPEED: 30 seconds LENS: Sigma 15mm fisheye ISO: 6400 APERTURE (F-STOP): 2.8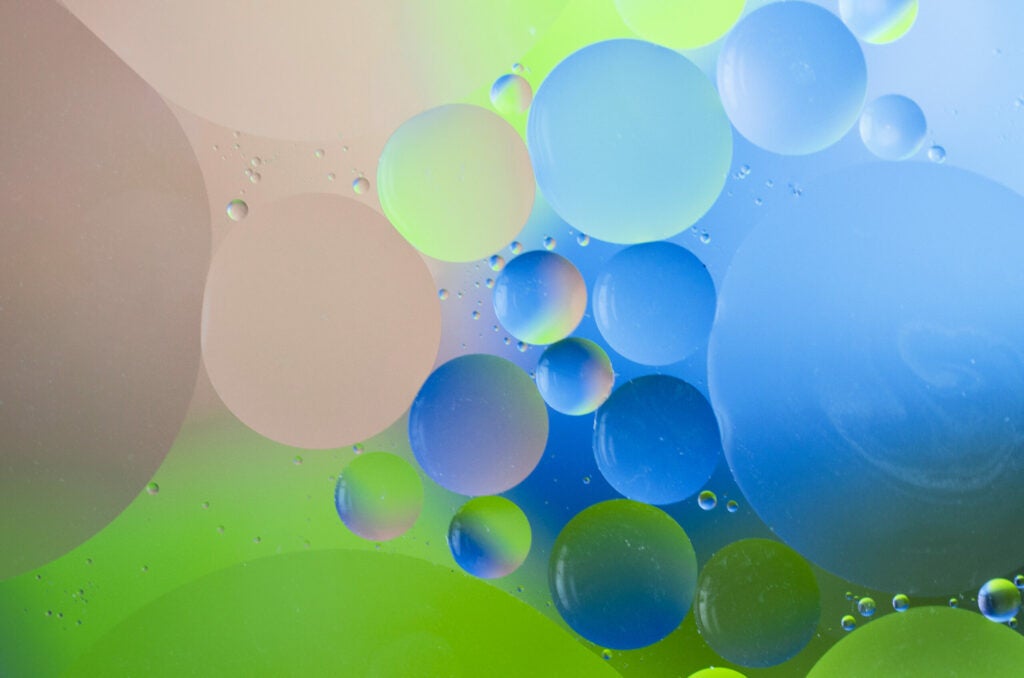 Oil and Water Don't Mix!
By Tom Woods I have seen some beautiful oil and water photos before and it is something I have been wanting to do myself for awhile. From setup to finished photo, this was a very fun project. CAMERA: Nikon D5100 FOCAL LENGTH: 40 mm SHUTTER SPEED: 1/100 LENS: Nikkor 40 mm macro ISO: 200 APERTURE (F-STOP): f/6.3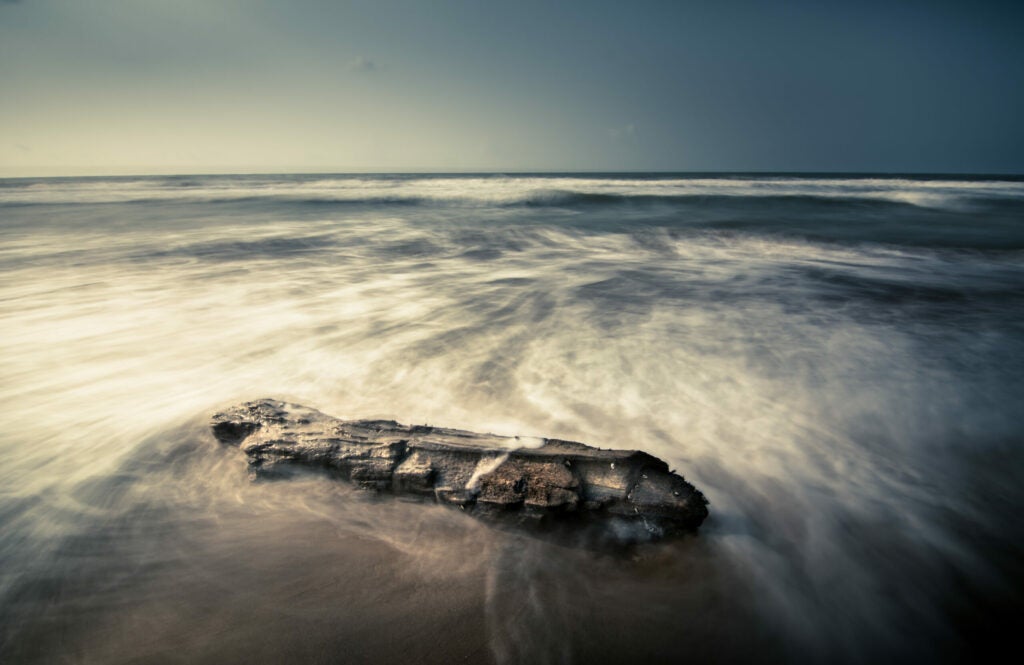 Go With Flow
By Dibya Ranjan Bhoi Go with the Flow. Too this picture while I was on a trip with friends to a beach a bit far from here. CAMERA: Nikon D7100 FOCAL LENGTH: 11mm SHUTTER SPEED: 3 Sec LENS: Tokina 11-16 f/2.8 DX II ISO: 100 APERTURE (F-STOP): f/8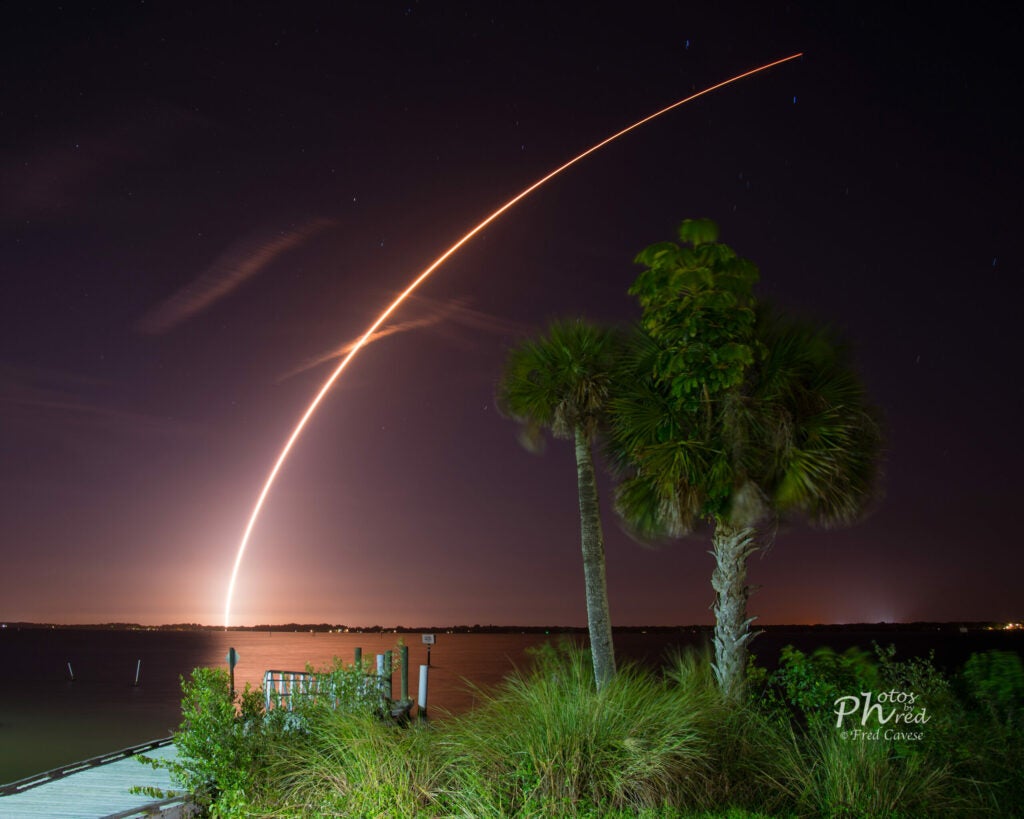 "Into Orbit"
By Fred Cavese Time exposure of an Atlas 5 Rocket Launch from Cape Canaveral, Florida on 12 Mar 15. Photo taken from POW/MIA Park in Melbourne, Florida (approximately 20 miles from the launch site). CAMERA: Nikon D600 FOCAL LENGTH: 24mm SHUTTER SPEED: 105 seconds LENS: Nikkor 24-85 f/3.5-4.5G VR ISO: 100 APERTURE (F-STOP): f/8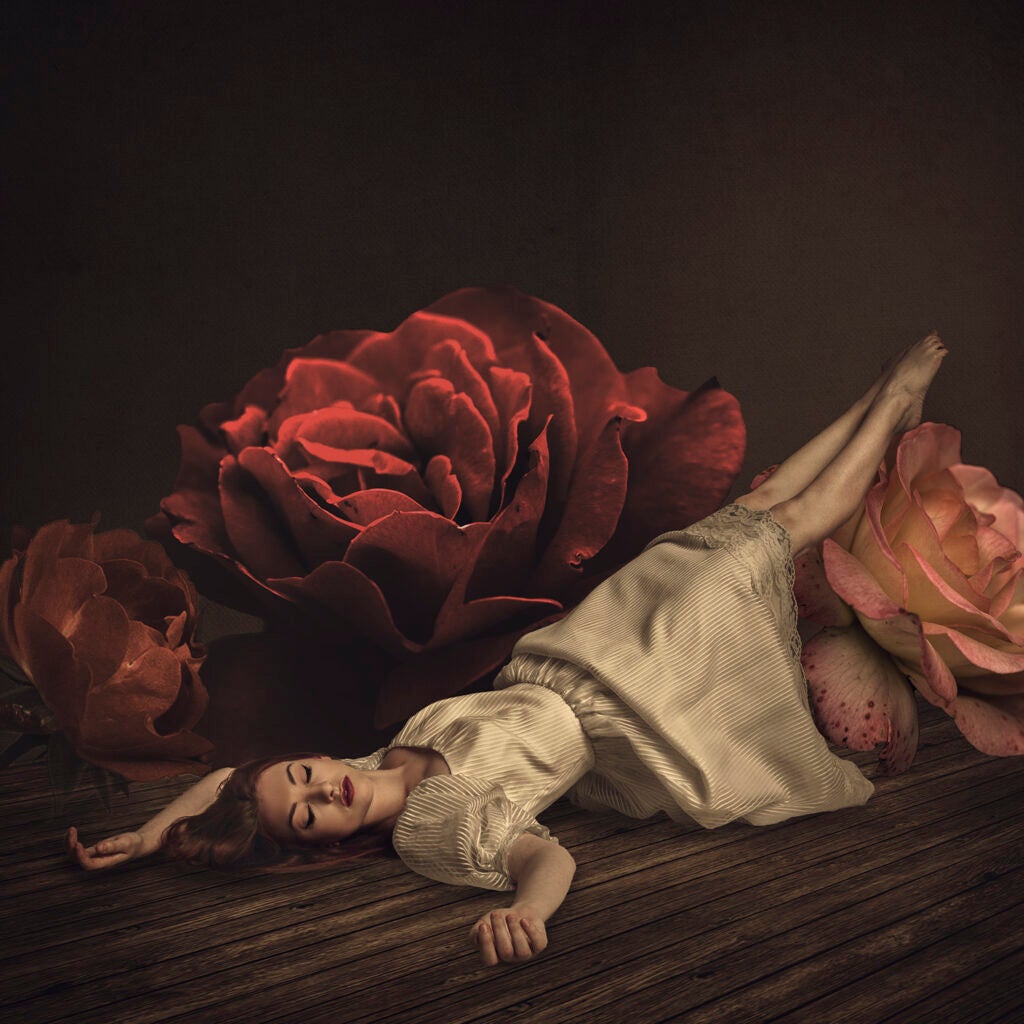 Blush
By Lauren Miller This image is an artistic combination of multiple images. The initial image of the model was taken with a Canon 5d Mark ii and the lighting was provided by a Westcott strobe kit. I ended up using two strobes with umbrellas. The flower images were taken outdoors with natural light. I created this image using photoshop, which consisted of layer masks, curves adjustments, and color toning tools. CAMERA: Canon 5d Mark ii FOCAL LENGTH: 25mm SHUTTER SPEED: 1/40 LENS: 24-70mm 2.8 ISO: 100 APERTURE (F-STOP): f/11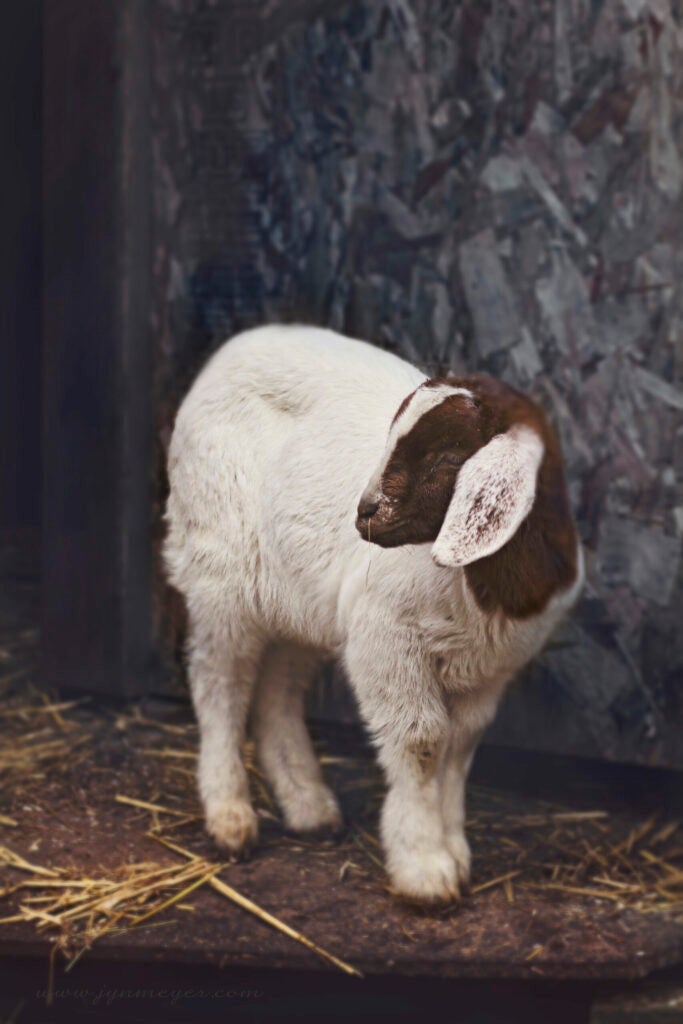 Spring Goat
By Jyn Meyer Edgar is 3 mos old here and not feeling very well just coming out of the barn. He had just joined our farm family and we found out almost immediately he had a severe Coccidiosis infection. This was day 2 and he was still not a happy little goat, but he was back to healthy in a few days. CAMERA: Canon EOS REBEL T2i FOCAL LENGTH: 85.0 mm SHUTTER SPEED: 1/100 sec LENS: EF85mm f/1.8 USM ISO: 400 APERTURE (F-STOP): f/4.0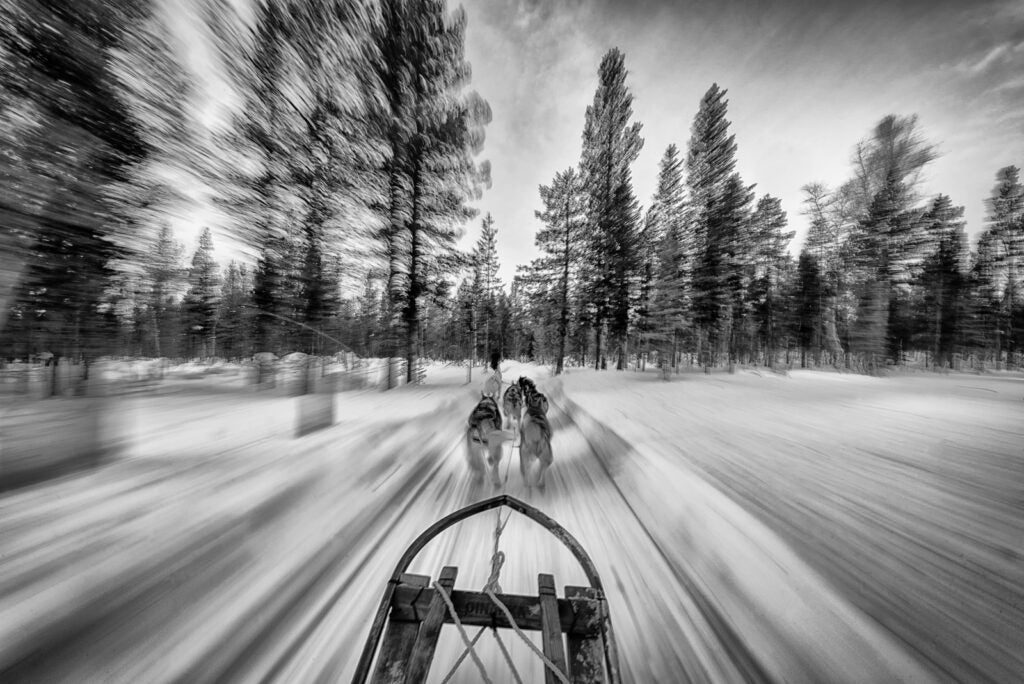 Dogsled odyssey
By Ido Meirovich This picture was taken while riding a dogsled, in a frozen forest, near Kiruna, Swedish Lapland. The Sleddogs run smoothly and gracefully in trails carved in the heady snow. In this picture i used only panning technique and slow shutter speed to create movement and to express the graceful journey. CAMERA: Nikon D800 FOCAL LENGTH: 14 SHUTTER SPEED: 1/8 LENS: Nikon 14-24 f2.8 ISO: 100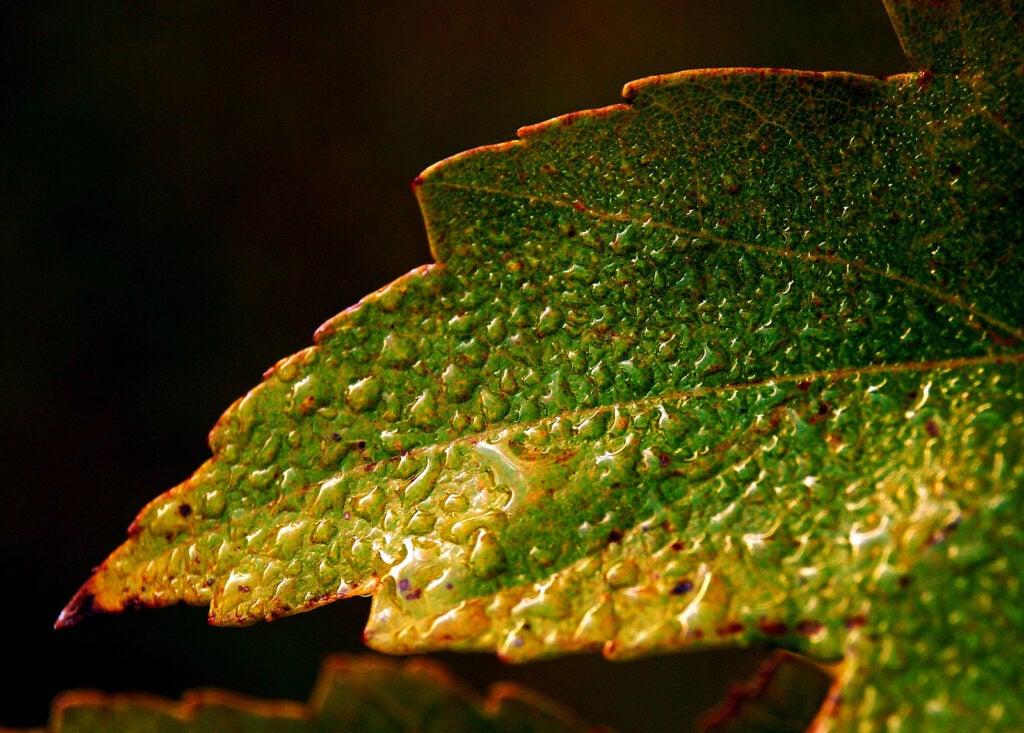 After Rain
By Lorenzo Cassina Great photo opportunities happen after the rain is over. Weston, Florida. CAMERA: Nikon D80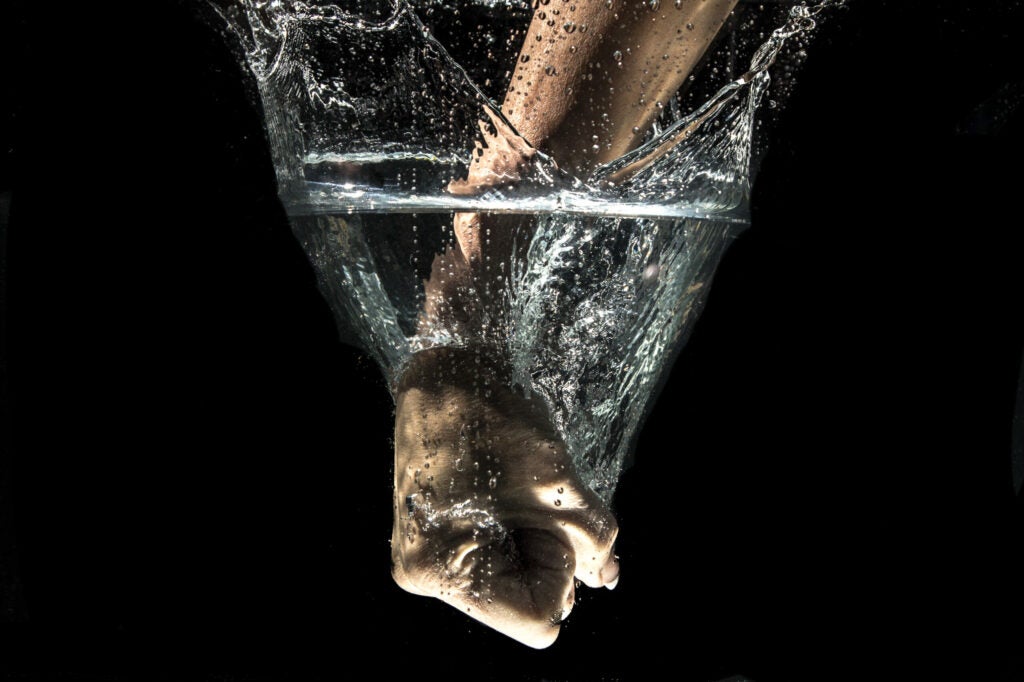 Breaking Through
By Cari Dufel This photo was created with two off camera flashes one placed under a glass fish tank filled with water and another on a stand facing the the side of the tank. Several shots were taken to get the timing right. CAMERA: Canon 60d FOCAL LENGTH: 50 mm SHUTTER SPEED: 1/200 LENS: EF 24-105mm f4L ISO: 100 APERTURE (F-STOP): 7.1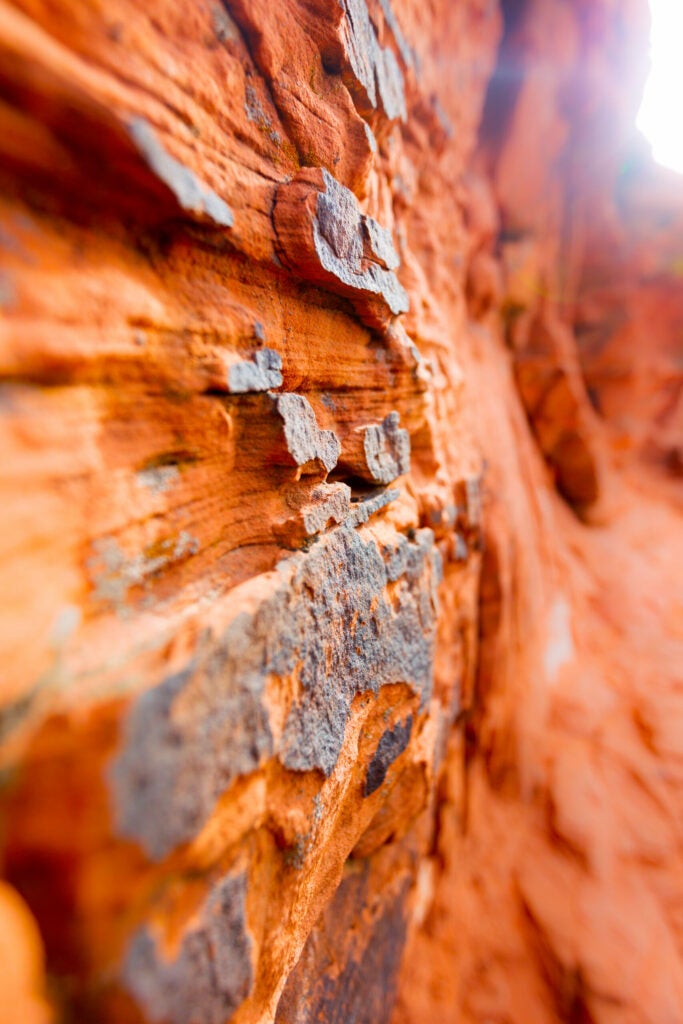 Eroding Beauty
By Nicholas Tran Taken in Red Rock Canyon National Park, this represents the beauty within the rock layers that have been eroding for thousands of years revealing what is underneath. CAMERA: Canon EOS-1D Mark IV FOCAL LENGTH: 16.0 mm SHUTTER SPEED: 1/200 LENS: EF16-35mm f/2.8L II USM ISO: 100 APERTURE (F-STOP): ƒ/2.8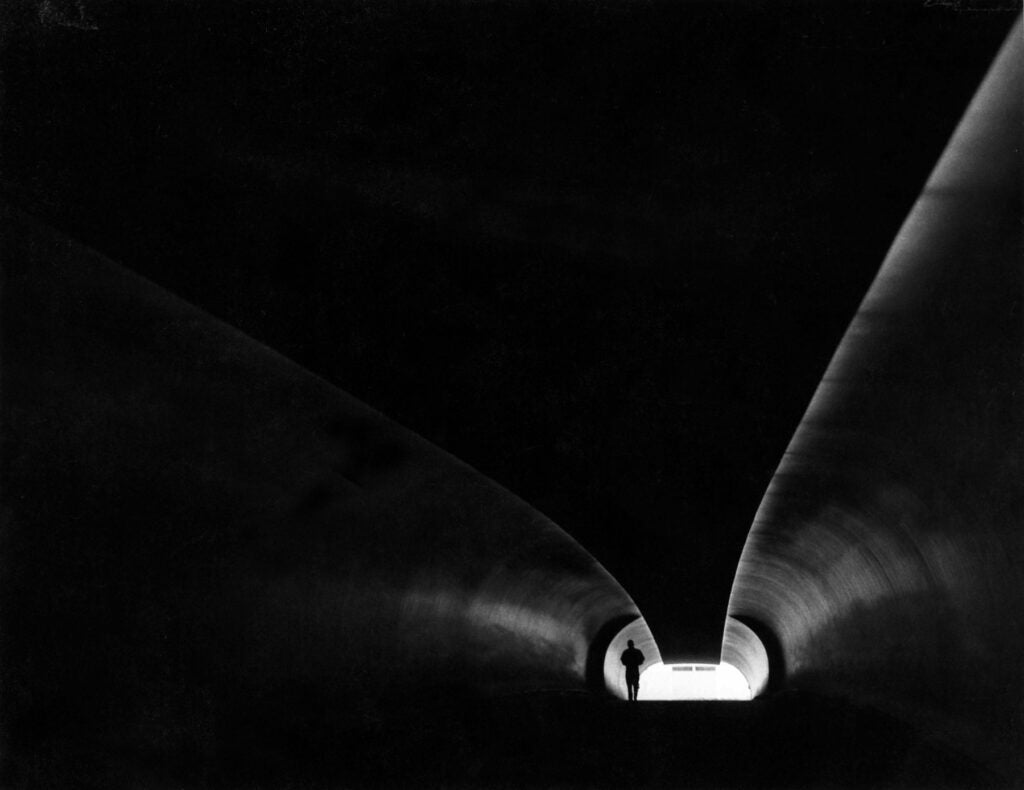 The Tunnel
By David Camhi Taken at JFK Airport as passenger exit from plane. CAMERA: Minolta FOCAL LENGTH: 75mm SHUTTER SPEED: 1/100 LENS: Rokkor ISO: 200 APERTURE (F-STOP): F3.5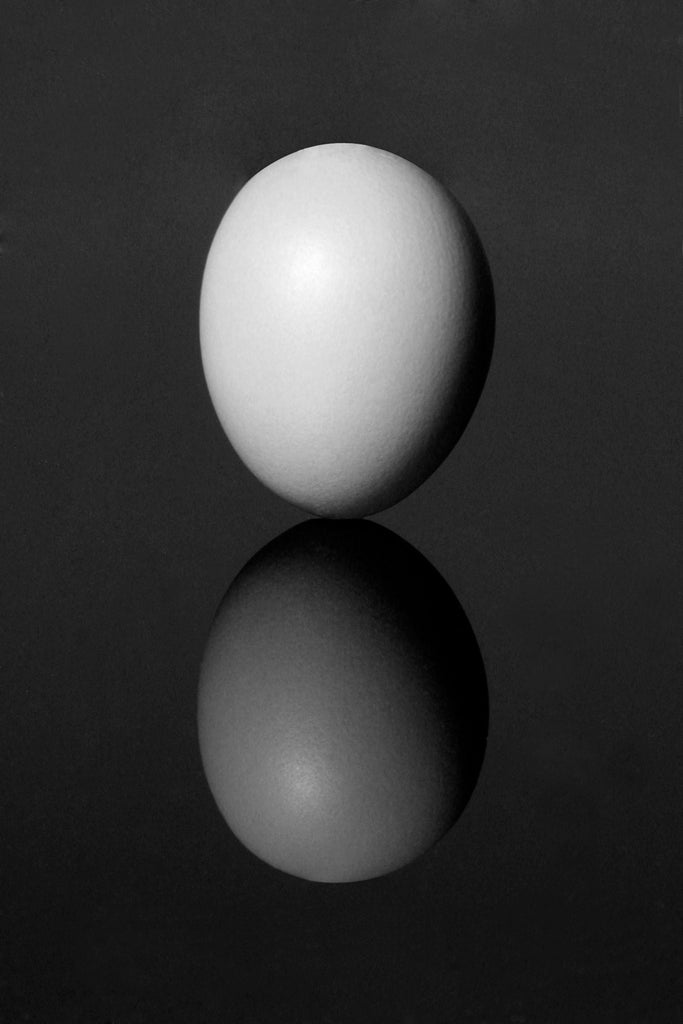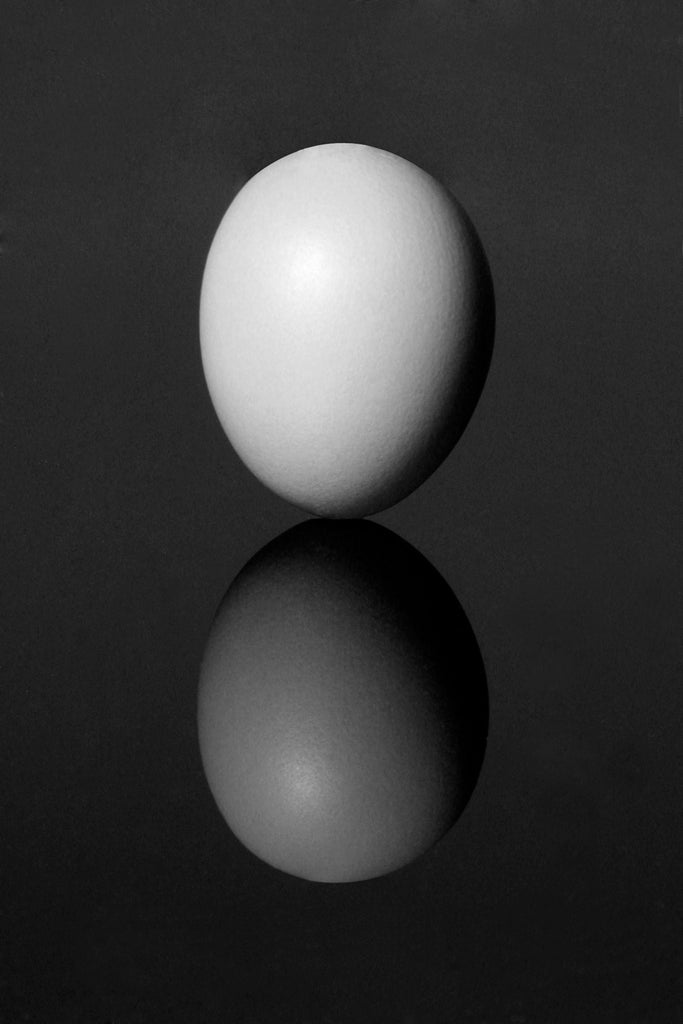 Kiss
By Andrei Marin One can touch the other in perfection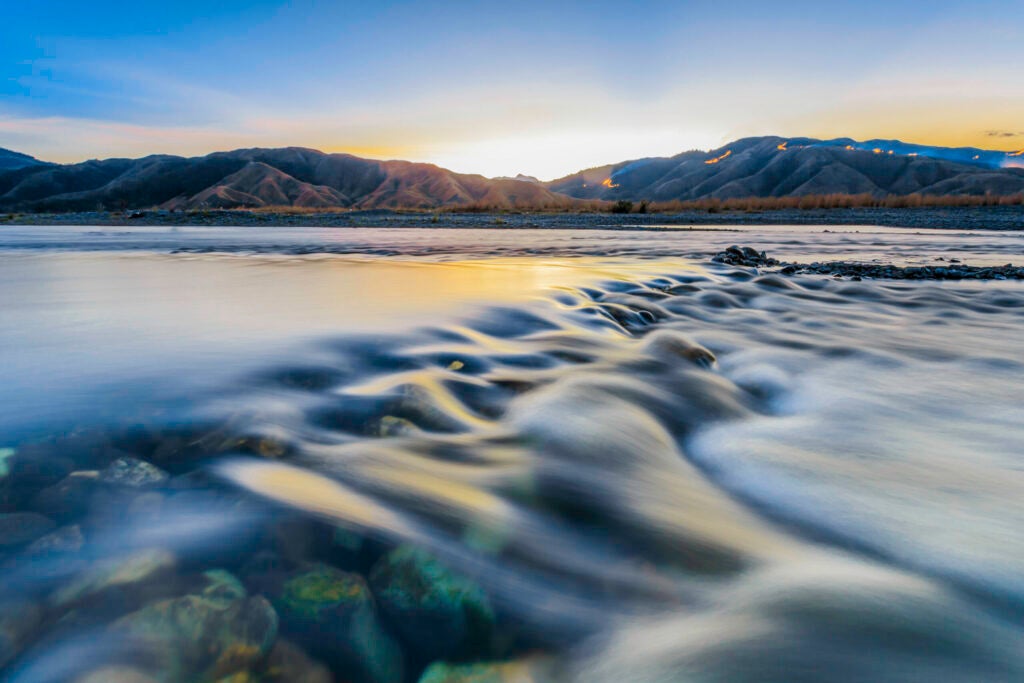 Over the walls
By Roel Nicco Valenzuela A convenient formation of rocks found at Pampanga River, in Nueva Ecija, Philippines. CAMERA: Canon EOS 60D FOCAL LENGTH: 17mm SHUTTER SPEED: 4 seconds LENS: Canon EF 17-40 ISO: 200 APERTURE (F-STOP): 14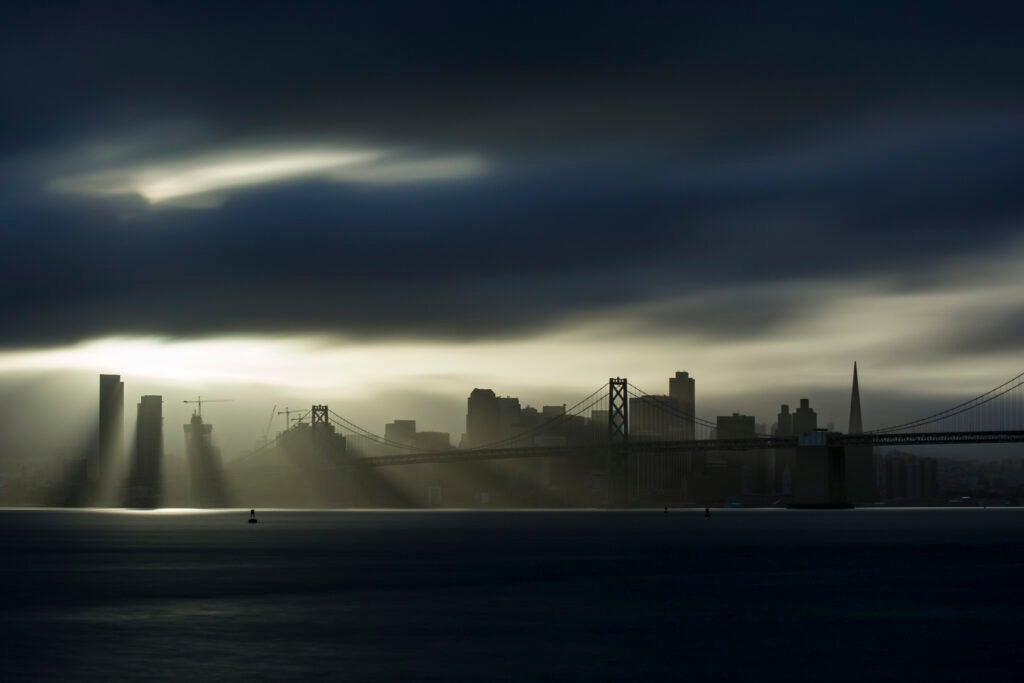 Between the Storms
By Darrell Sano A break between rare storms looking at San Francisco. I decided to see what it was like on a Saturday evening from the Port of Oakland, and all of a sudden a break in the clouds and fog broke thru the skyline. I had a 9 stop ND filter on the camera, so took 2 30 second exposure for a dreamy look, and after the 2 shots, the scene was gone.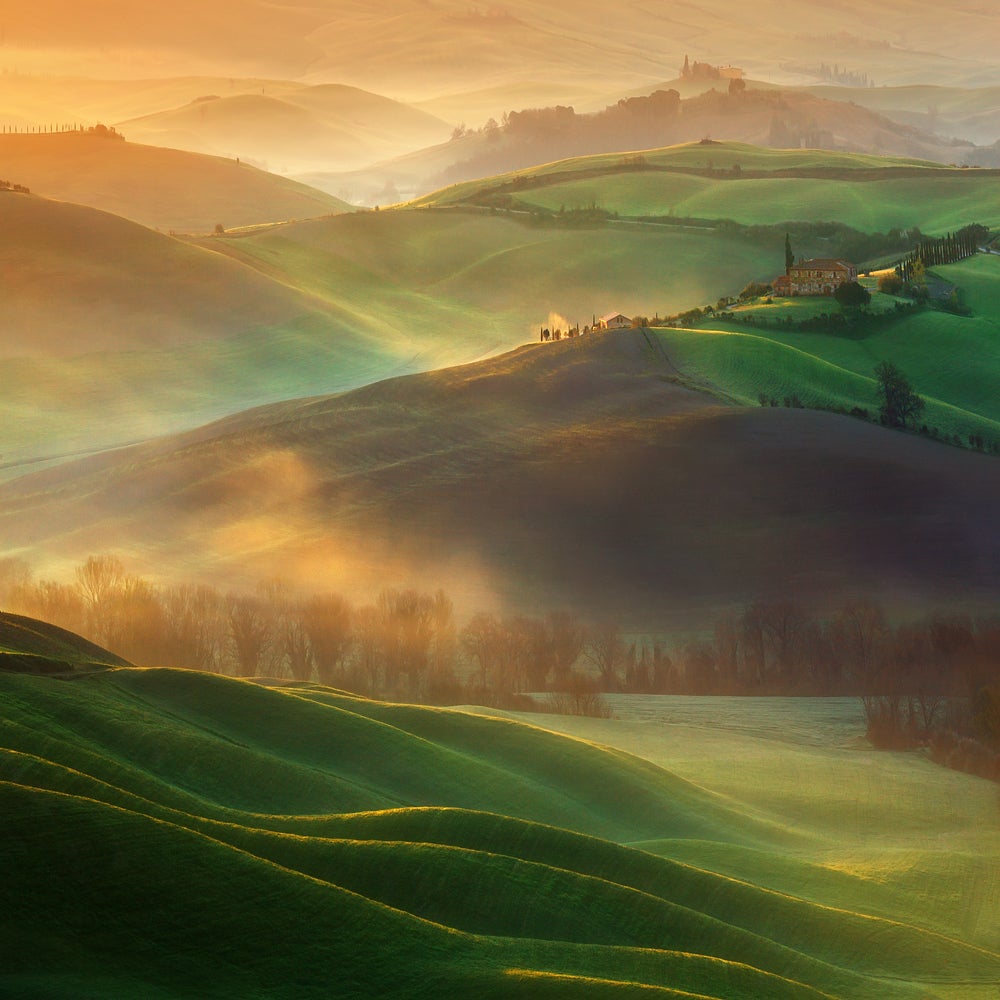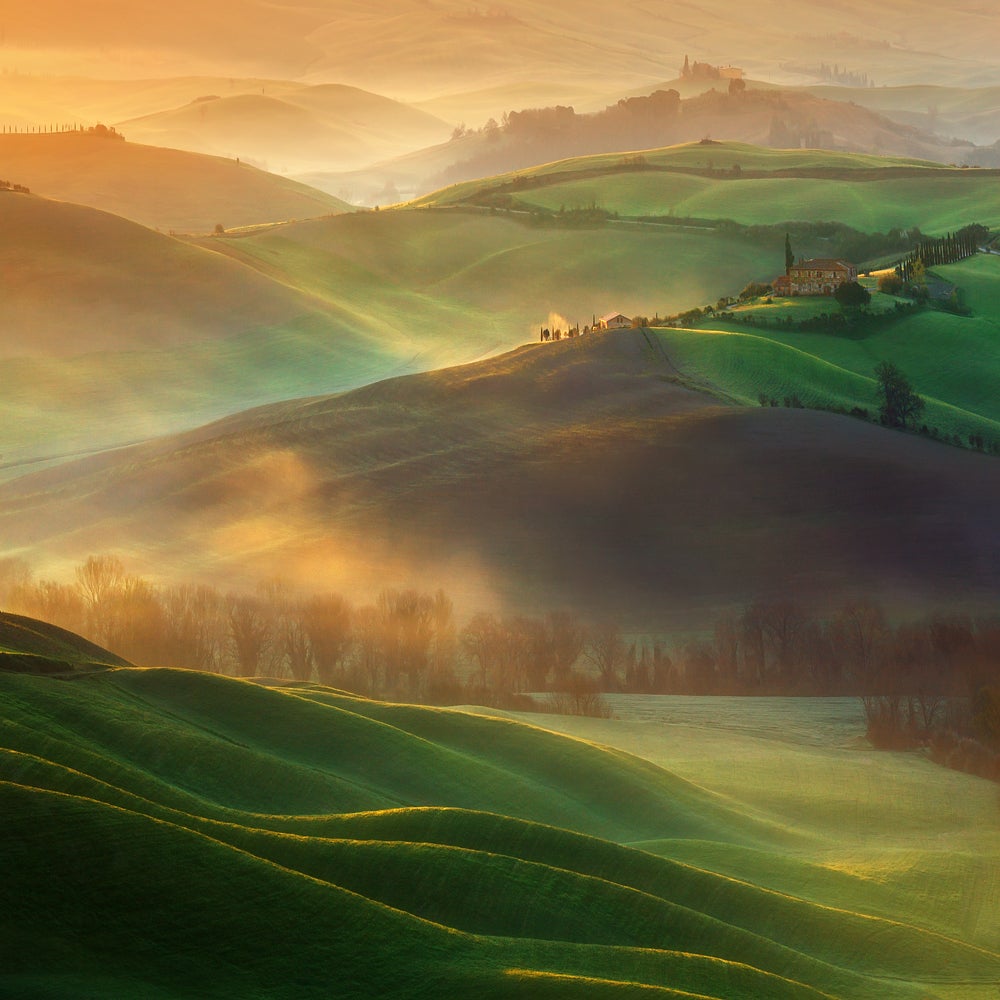 Morning dreams…
By Krzysztof Browko Italy,Tuscany,Val d'Orcia. Fields.Spring 2014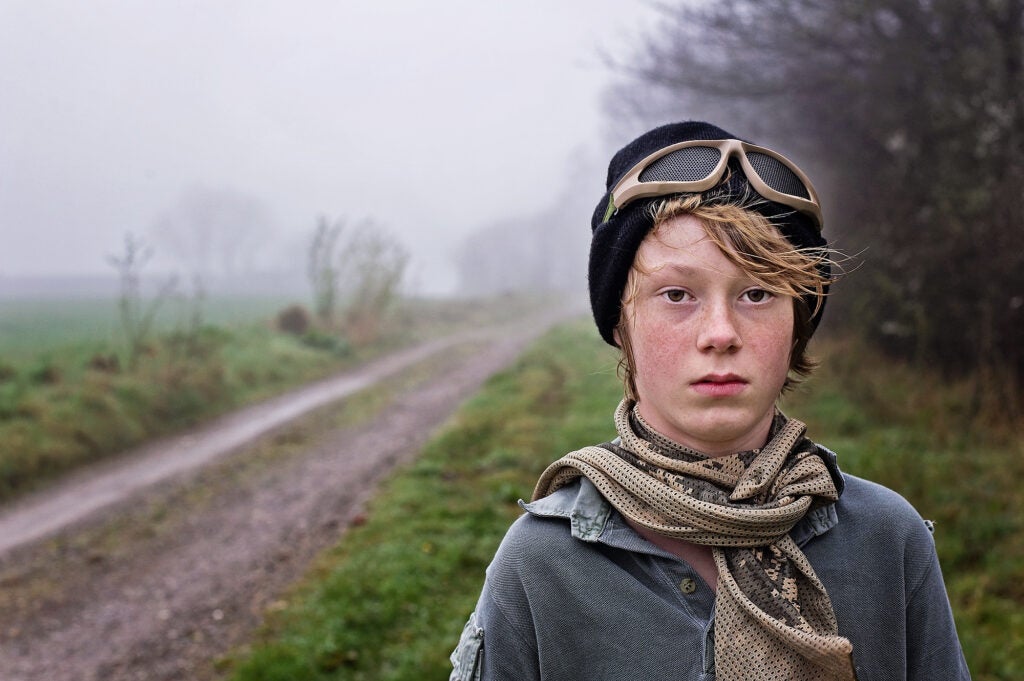 Heath
By Michael Marker Photographed just after my son had been taking part in an airsoft skirmish. CAMERA: NikonD3s FOCAL LENGTH: 50mm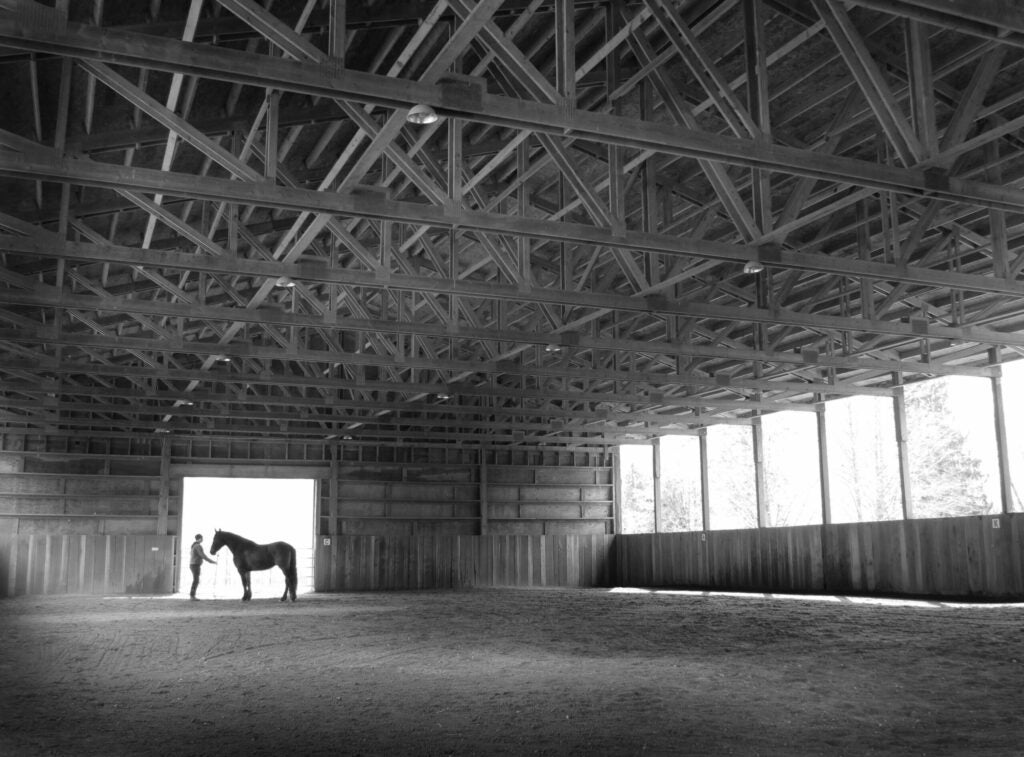 Sophia and Ruby
By Rick Knight Ruby was adopted by Sophia two weeks ago and this was one of her first training sessions. As soon as I entered the arena, my eye went to that distant door & knew the shot I wanted. As the training progressed, the two eventually ended up in the target area. CAMERA: Canon Powershot S100 FOCAL LENGTH: 7mm SHUTTER SPEED: 1/60 LENS: 35 mm ISO: 250 APERTURE (F-STOP): 2.96875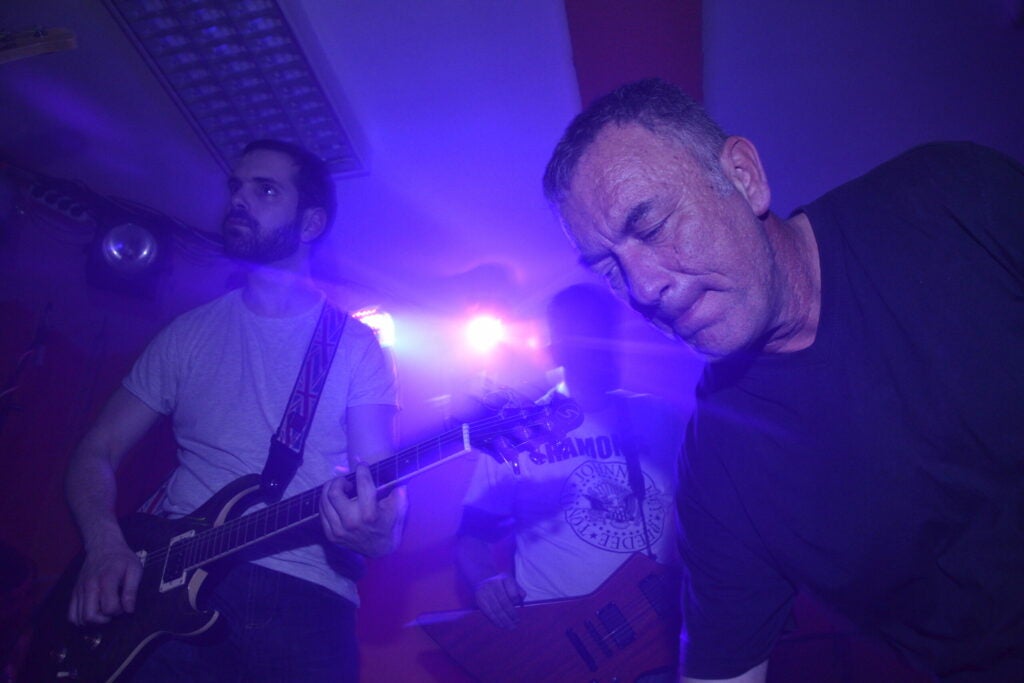 Punk still not dead
By Miloš Rakić The guy on the right is an old punk singer (early 80s)… Still punking it out with young blood on his side. CAMERA: Nikon D3100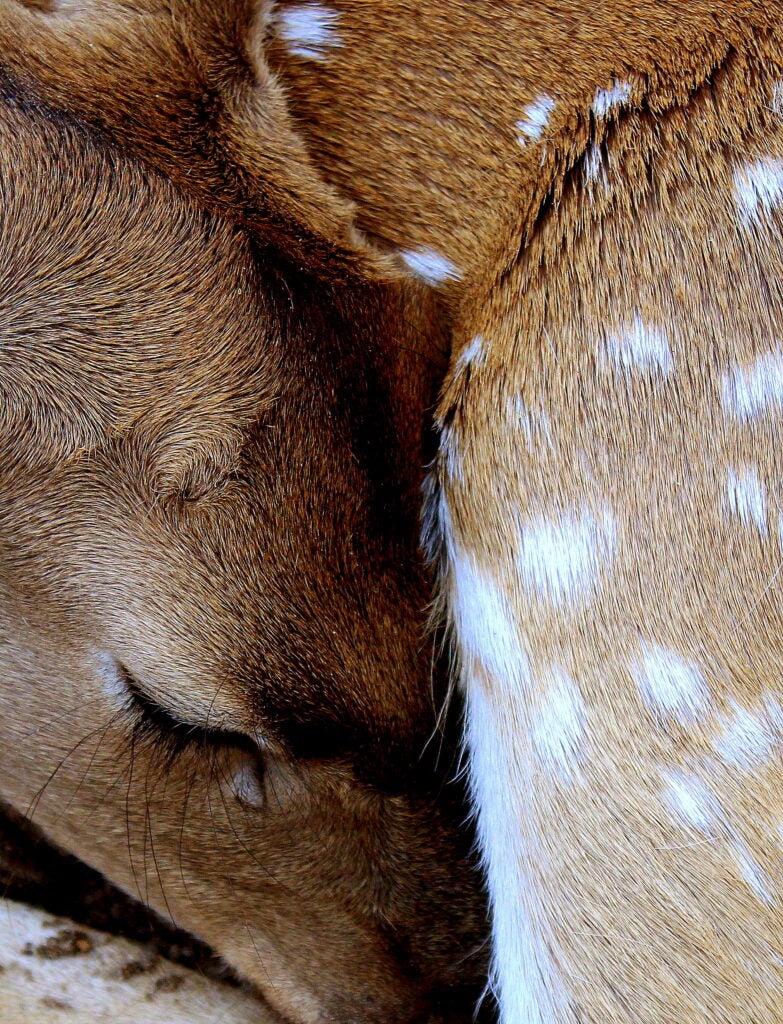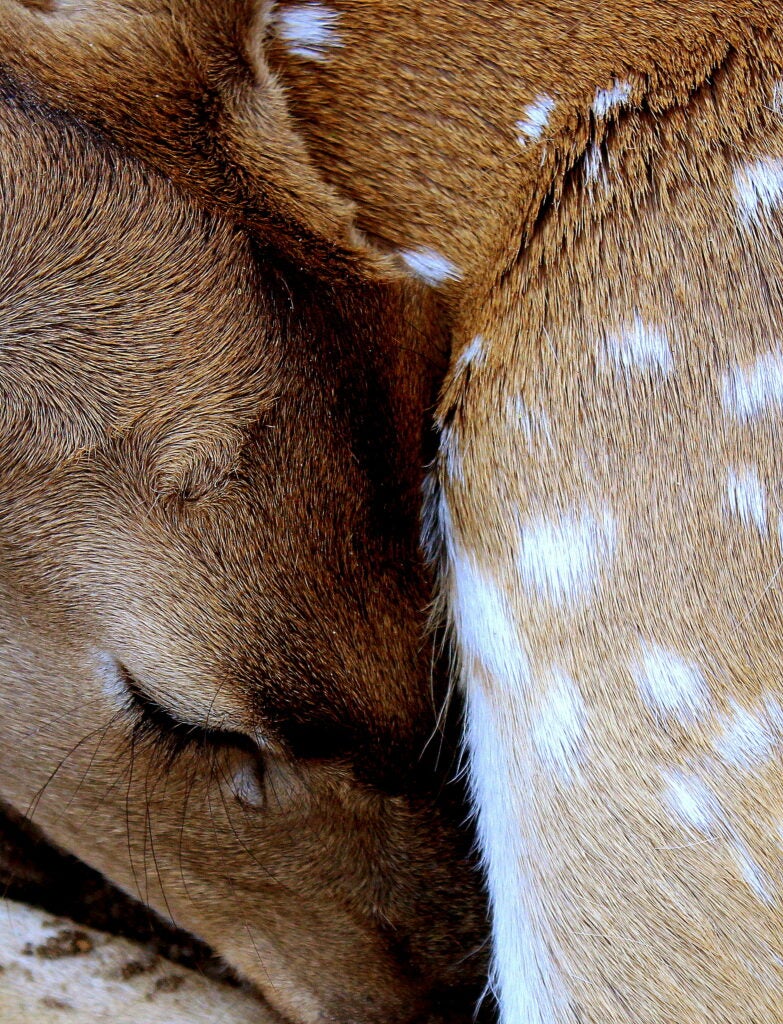 Peace
By Faith Williams I found this female dear peacefully sleeping after a tropical storm had passed over the Gulf Coast of Florida. CAMERA: Canon FOCAL LENGTH: 55mm SHUTTER SPEED: 9.63 LENS: 18-55mm ISO: 500 APERTURE (F-STOP): 5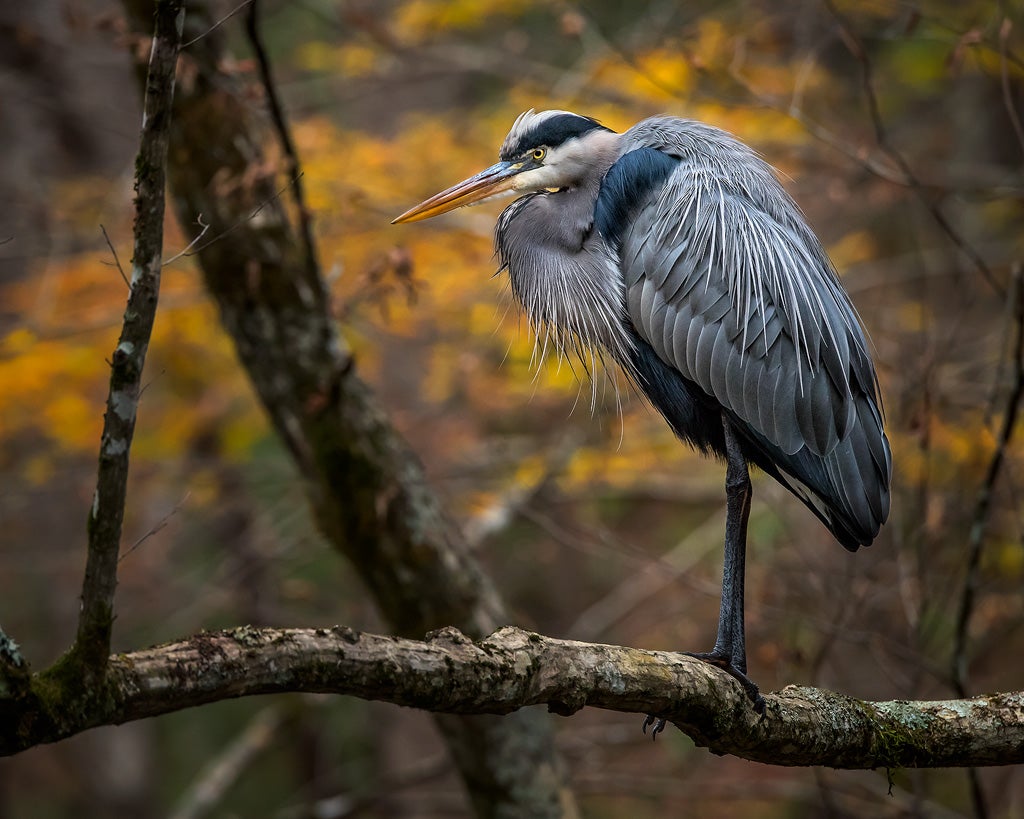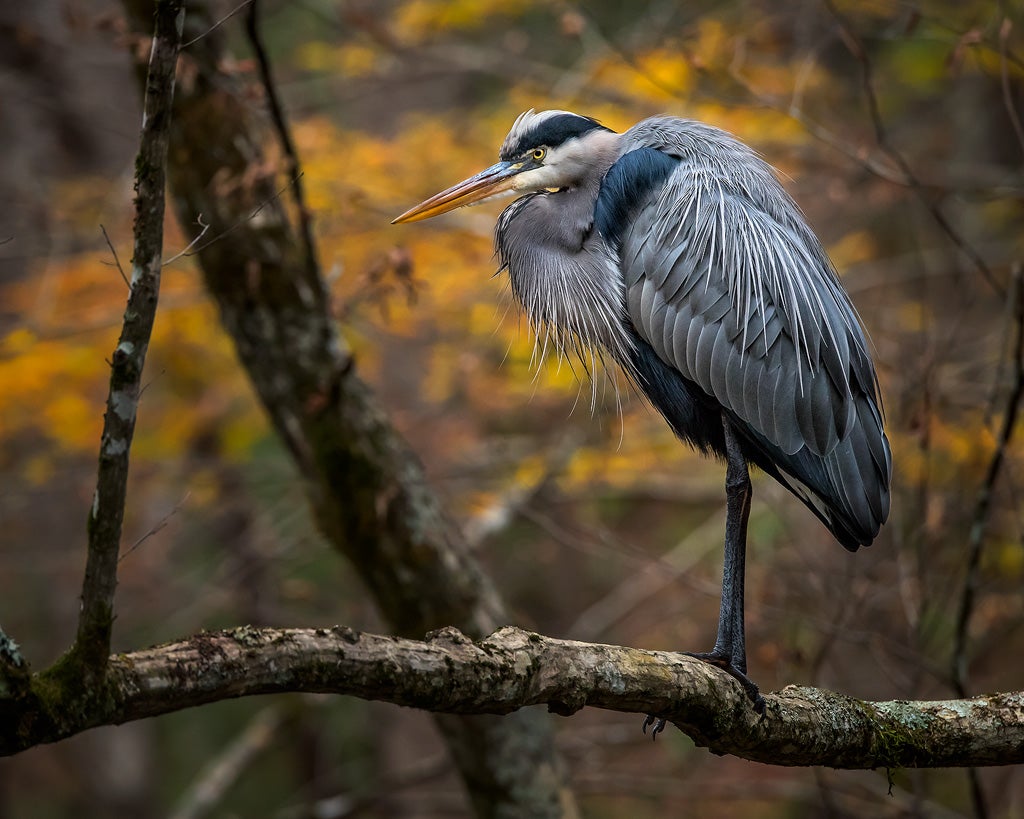 Heron in A Tree
By Steve Perry My wife and I came upon this great blue heron resting in a tree last fall in Great Smoky Mountains National Park. CAMERA: Nikon D810 FOCAL LENGTH: 380 SHUTTER SPEED: 1/350 LENS: nikon 80-400 ISO: 2500 APERTURE (F-STOP): 6.7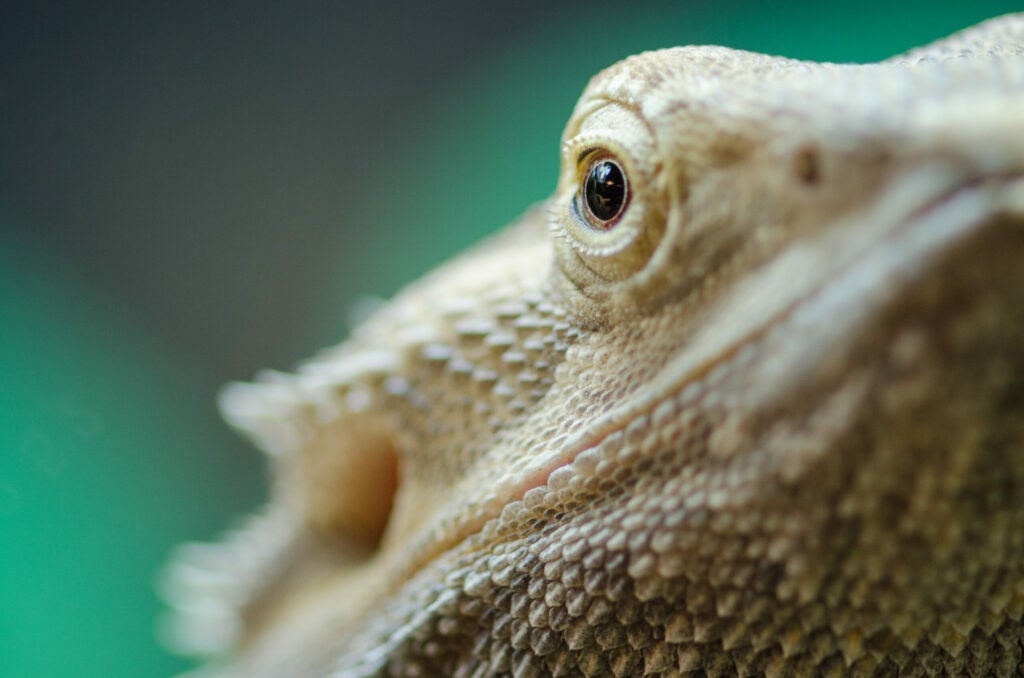 Ziggy
By Erik Moreau Leather Back Bearded Dragon CAMERA: Nikon D7000 FOCAL LENGTH: 200 SHUTTER SPEED: 1/90 LENS: 200 ISO: 560 APERTURE (F-STOP): 4.0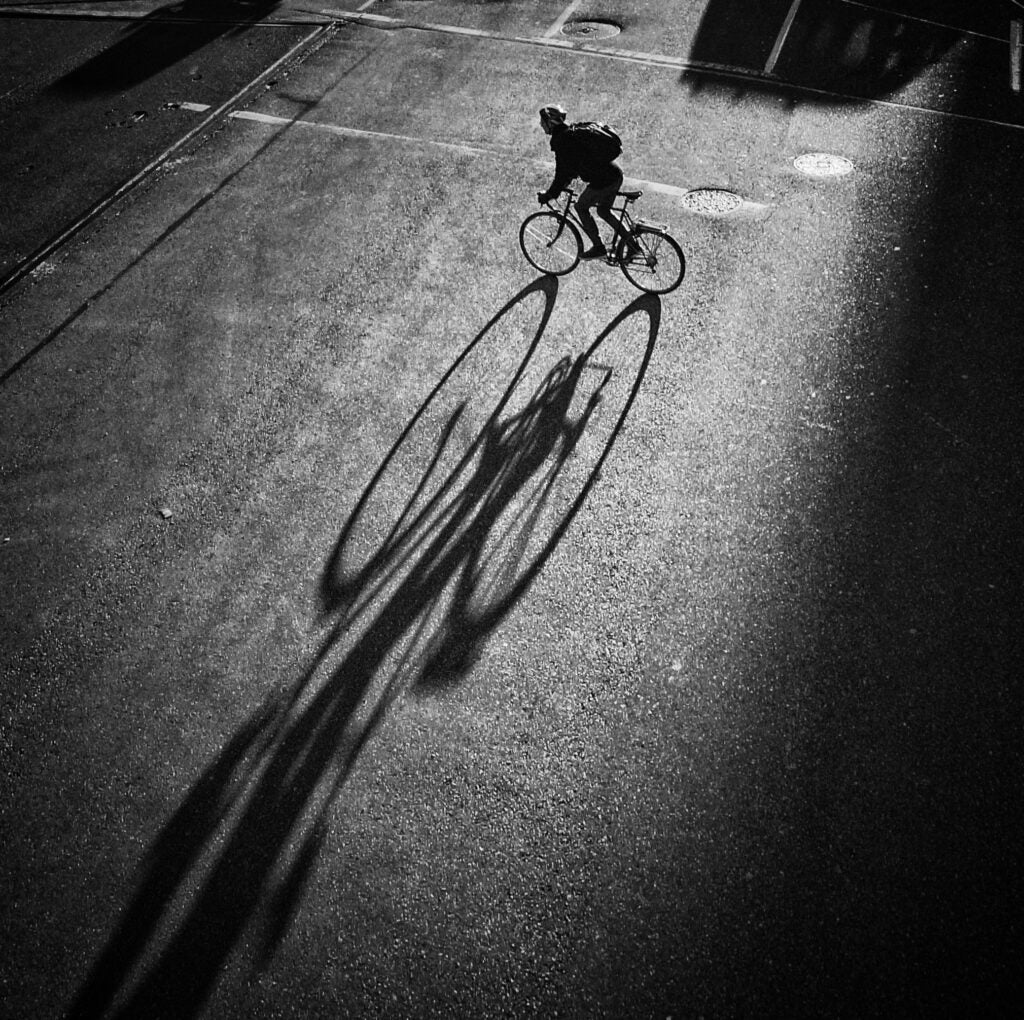 O O
By Jianwei Yang Taken near Waterfront Station, Vancouver in a winter morning. CAMERA: NEX6 FOCAL LENGTH: 16mm SHUTTER SPEED: 1/400s LENS: E 16-50mm F3.5-5.6 OSS ISO: 400 APERTURE (F-STOP): 9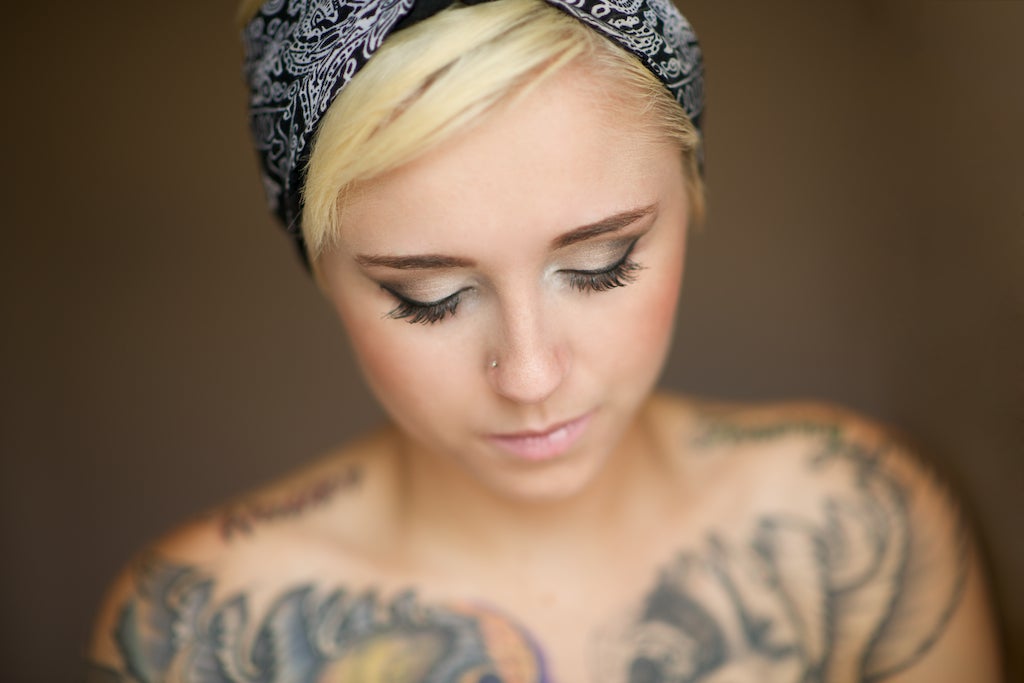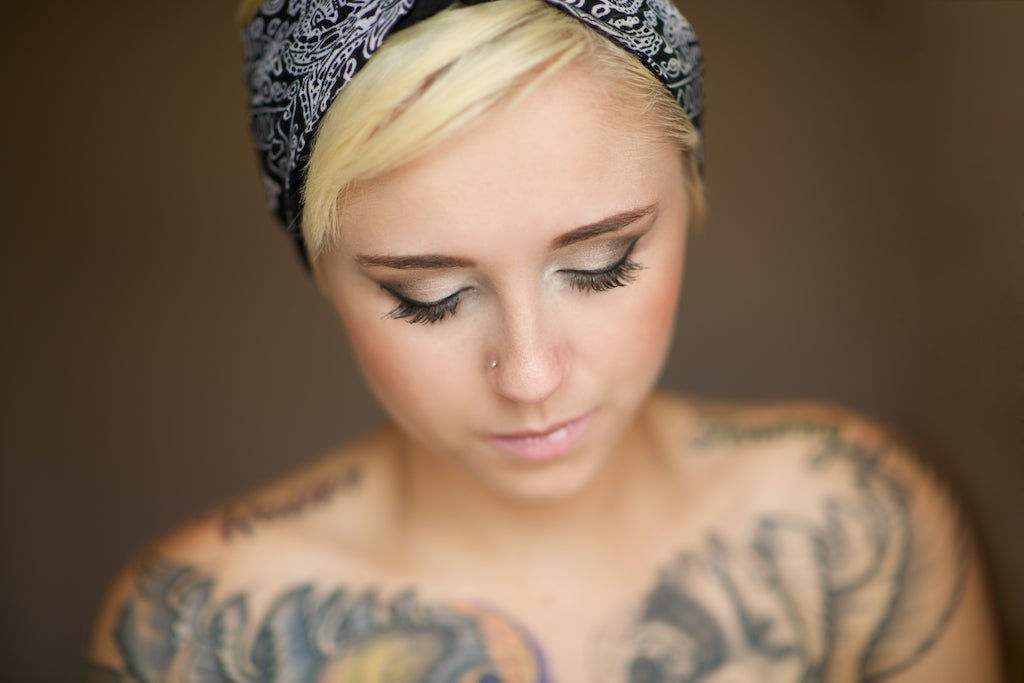 Wings
By David Apeji From a portrait session in a North facing doorway using only natural light and shooting back into the doorway. The backdrop is a translucent curtain. CAMERA: Nikon D800 FOCAL LENGTH: 85mm SHUTTER SPEED: 1/640 s LENS: 85/1.4 ISO: 100 APERTURE (F-STOP): 1.4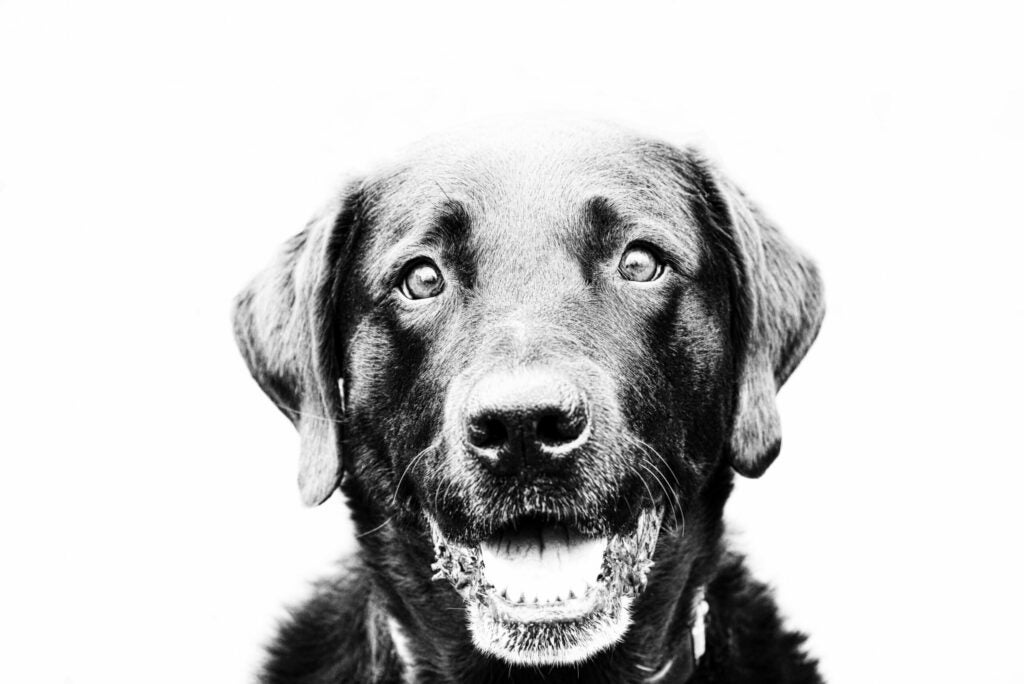 Happy Dog
By Chaya Emily Baumbach Schwinn was rescued and is currently in foster care looking for a permanent home. She's a happy girl now, and I had fun making this black & white image of her. CAMERA: Nikon D600 FOCAL LENGTH: 120.0 mm SHUTTER SPEED: 1/160 LENS: 24-120mm f/4.0 ISO: 800 APERTURE (F-STOP): f/8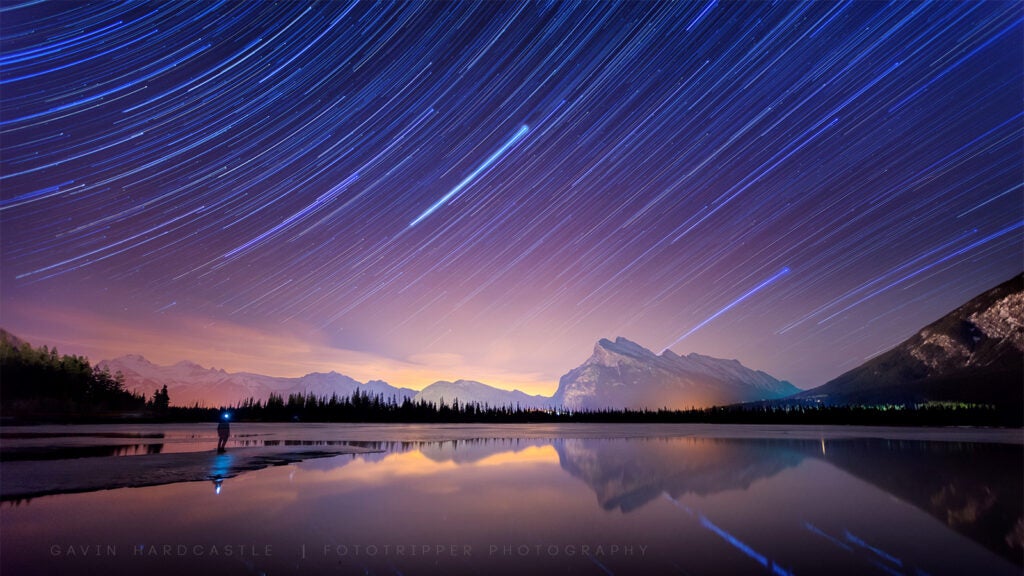 Star Trails Selfie
By Gavin Hardcastle This shot of Vermillion Lakes at night was made by layering 110 exposures, each exposure was 30″. CAMERA: Sony A7R FOCAL LENGTH: 35mm SHUTTER SPEED: 30″ LENS: Canon 16-35mm 2.8 ISO: 2000 APERTURE (F-STOP): 2.8
The Dance
By Tom Evans Cleome in my garden CAMERA: D7000 SHUTTER SPEED: 1/320 LENS: 85mm macro ISO: 100 APERTURE (F-STOP): F/5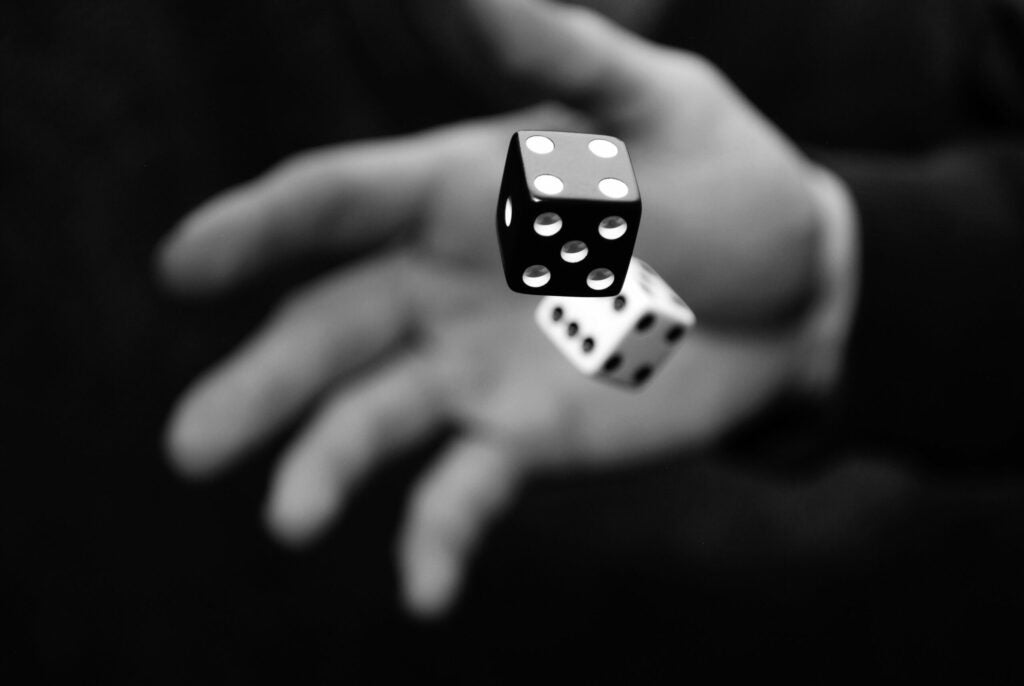 The Game of Chance
By Alexandria Mickelsen Some of the most basic objects, caught at the right moment, tell the best stories. The dice draw you into their story, the story of anticipation, mystery, and risk. CAMERA: NikonD60 FOCAL LENGTH: 55 SHUTTER SPEED: 1/200 LENS: 18/55 mm APERTURE (F-STOP): 5.6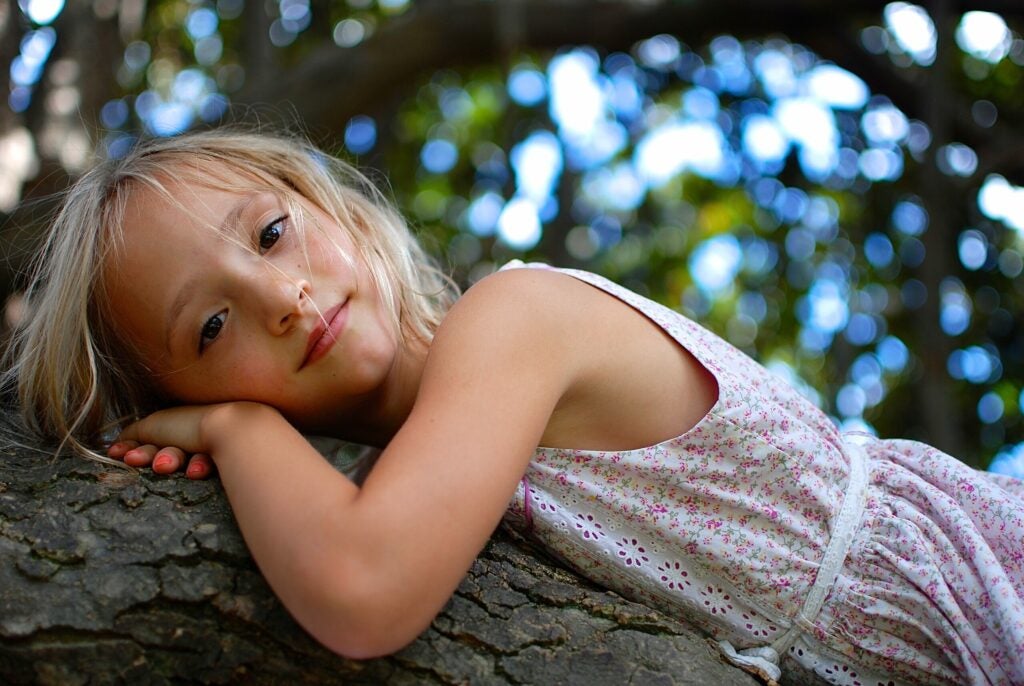 Cora
By Mitra Bryant This portrait was taken at a park in Richmond, Virginia using all natural light. CAMERA: Nikon D80 FOCAL LENGTH: 35 mm SHUTTER SPEED: 1/320 LENS: Nikon 35 mm ISO: 100 APERTURE (F-STOP): 1.8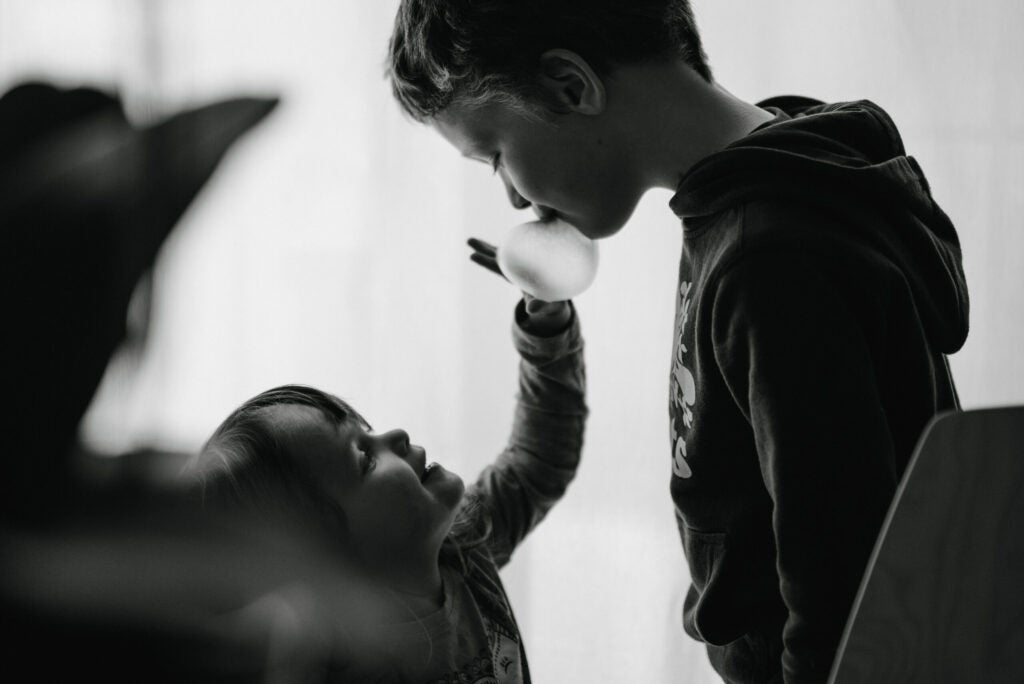 Primal tendencies.
By Charlotte Northrope I often hear photographers say 'set up your shot and wait for magic to happen' in this case, nothing could be truer. I asked my son to stand by the window so I could test my WB. Little did I know he was chewing bubblegum, and little did I expect his toddler sister to join the frame trying to burst the bubbles! CAMERA: Nikon d750 FOCAL LENGTH: 50mm SHUTTER SPEED: 1/2000 LENS: Sigma 50mm Art ISO: 100 APERTURE (F-STOP): 1.4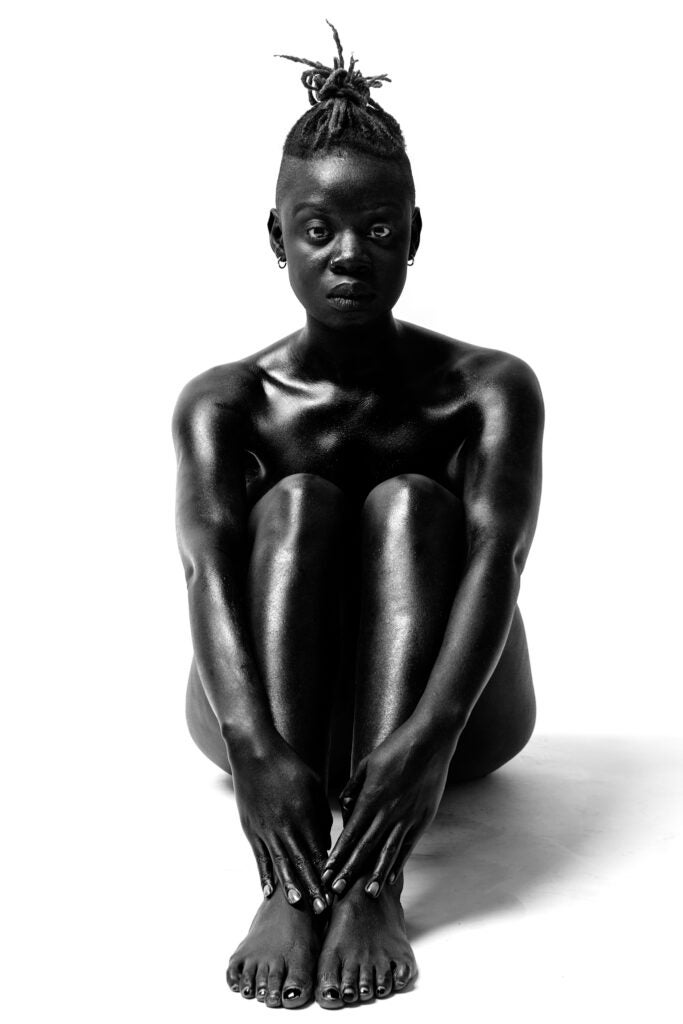 Obsidian Poised
By Roderick Johns Photo was taken in a studio using a large soft box (24″x36″), on a 640w strobe. Model was placed in from of a white backdrop. Post-production handled in Adobe Photoshop C 2014. Skin altered with the Chanel Mixer adjustment layer. CAMERA: Canon 5D Mark III FOCAL LENGTH: 73mm SHUTTER SPEED: 1/125 LENS: 24-105mm f/4L ISO: 100 APERTURE (F-STOP): 7.1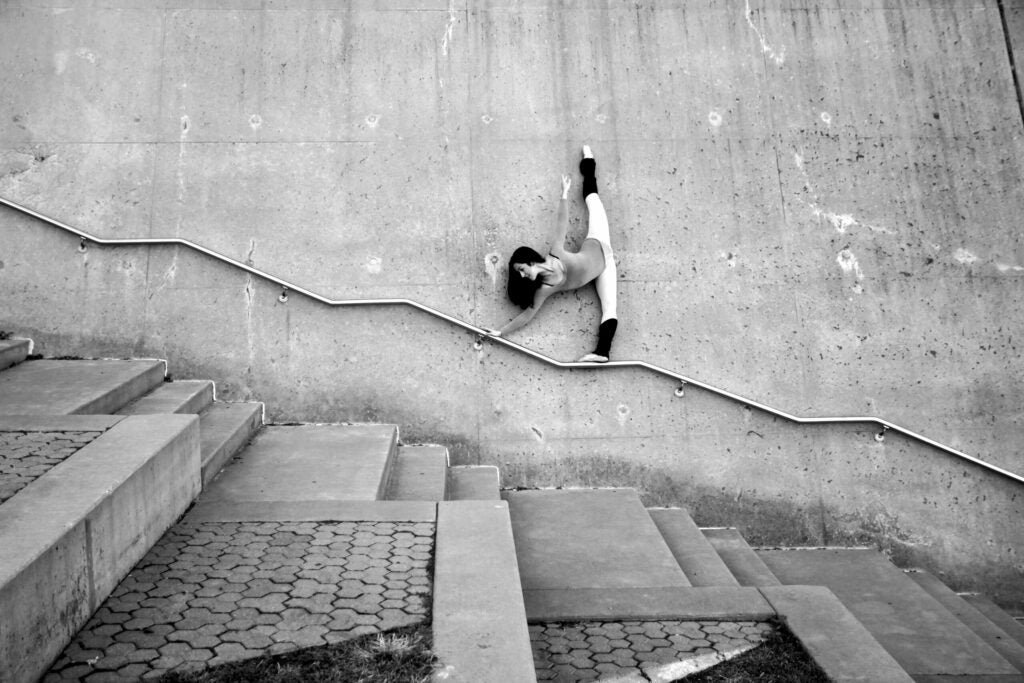 Urban Ballet
By Kevin Talley I was shooting a new series called "Urban Ballet" and this was one of my favorites. The stairwell took you right to the boat docks on the Ohio River. Directly above us was a Southwestern restaurant. CAMERA: Canon 7D FOCAL LENGTH: 25mm SHUTTER SPEED: 250 LENS: 24-70 ISO: 125 APERTURE (F-STOP): 3.2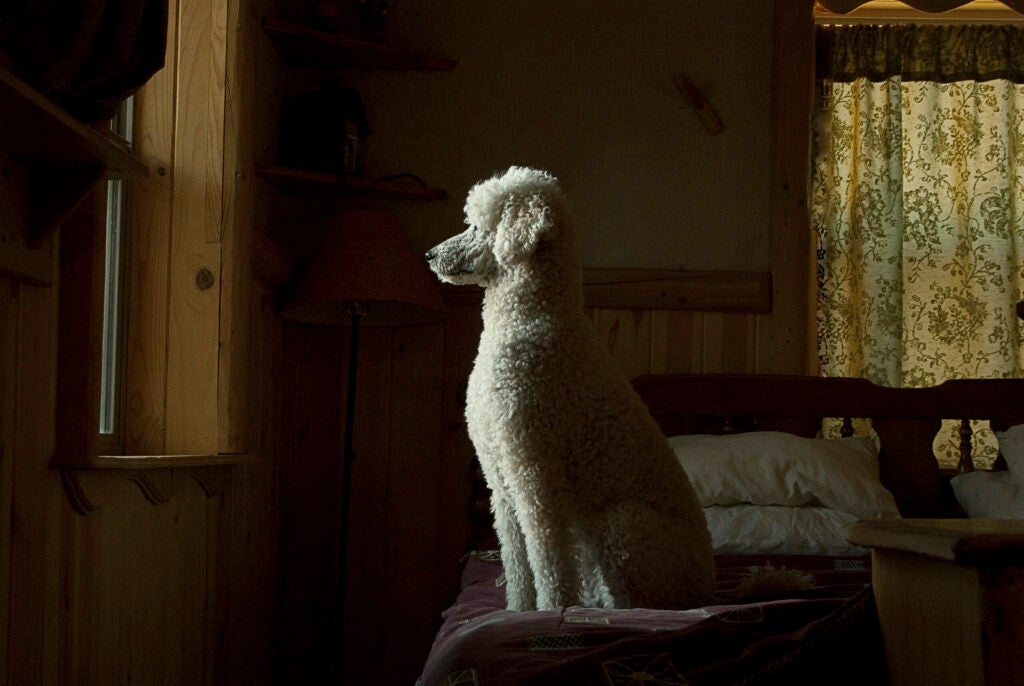 Trixie Looking for Squirrels
By Michael McGuire Late day photo by window light. She really wanted to go back outside and find the squirrel she had been chasing just a few minutes earlier. CAMERA: Pentax K200 FOCAL LENGTH: roughly 40mm SHUTTER SPEED: 30 second LENS: Pentax 18-55 ISO: 800 APERTURE (F-STOP): probably around 5.6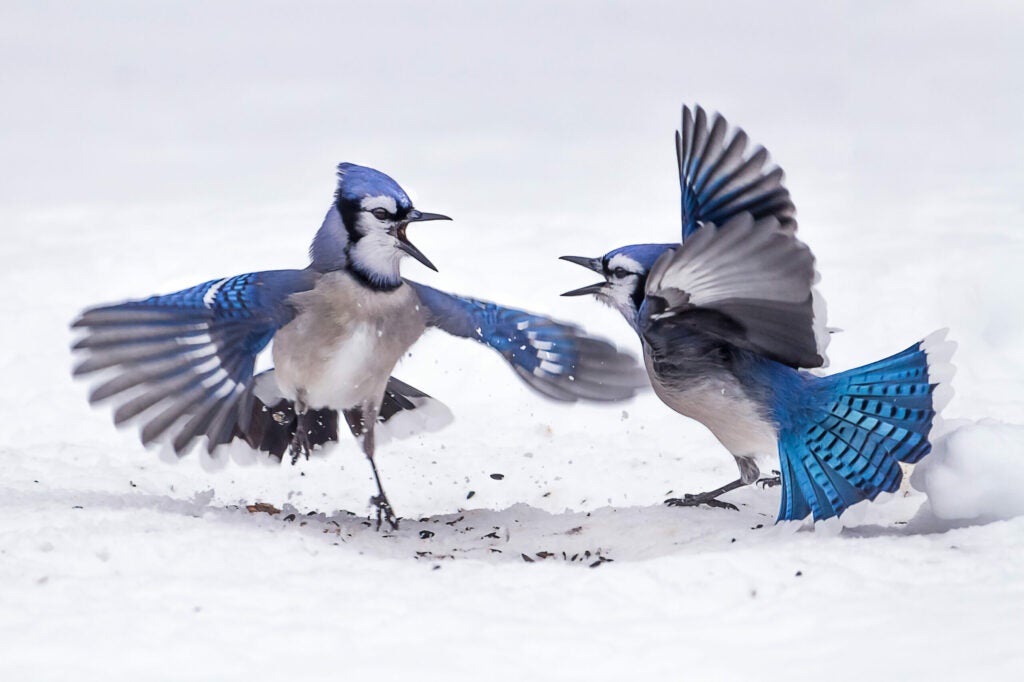 Blew Jay Fight
By Richard Ellsworth I was at my neighbors house and he had a bird feeder outside his window. Some blew jays landed and started fighting over the food and I had my camera with me and got this. CAMERA: Canon EOS 7D FOCAL LENGTH: 250mm SHUTTER SPEED: 1/1000 LENS: 55-250 IS ISO: 320 APERTURE (F-STOP): 5.6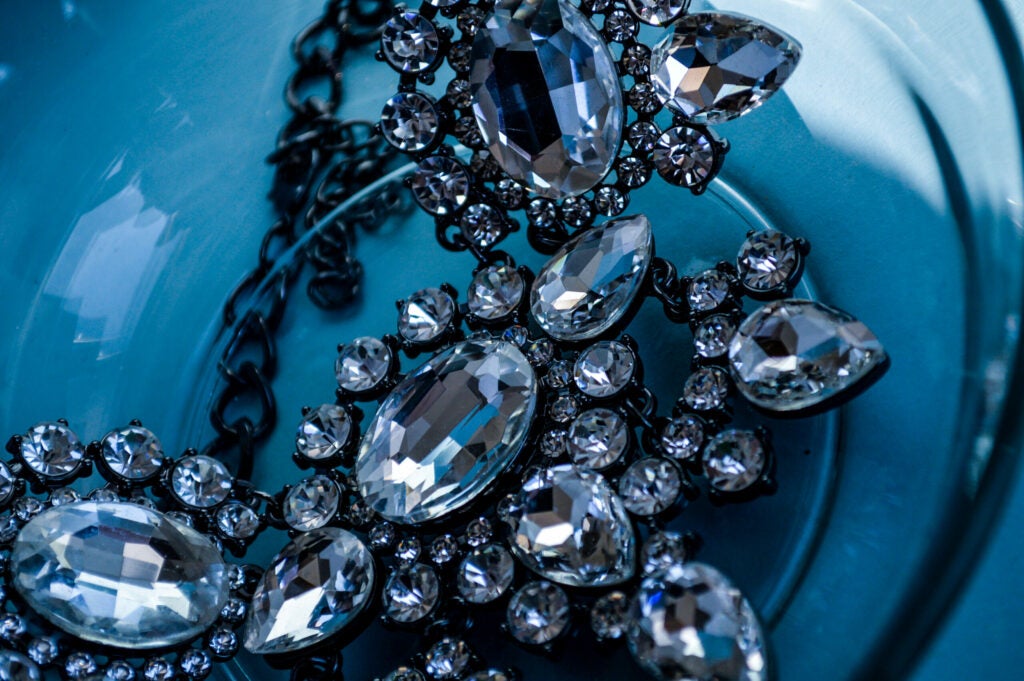 Tiffany's Blues
By Hannah Gibbs On September 14th, 177 years ago, a man named, Mr. Tiffany opened the store of his dreams. When he opened those doors he gave the world something to dream about. It's amazing how just one little thing can have a huge impact on something so small. Just like how a piece of jewelry can complete an outfit. CAMERA: Nikon D3200 FOCAL LENGTH: 55mm SHUTTER SPEED: 1/4 LENS: 18mm-55mm ISO: 100 APERTURE (F-STOP): 5.6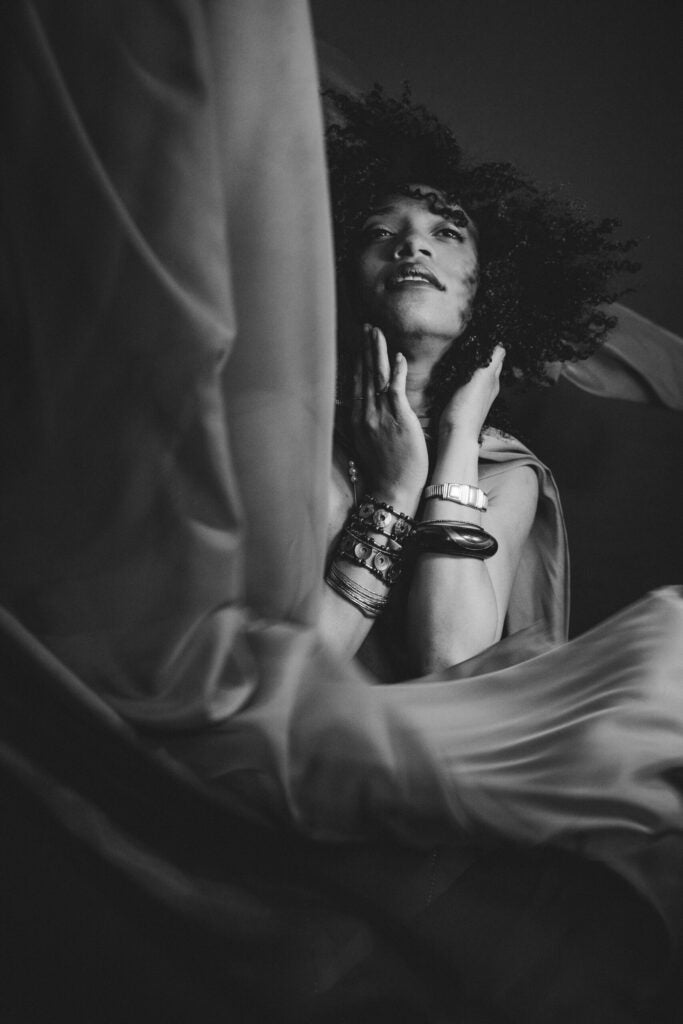 due any time
By Tatiana Kiseleva I had a wonderful photoshoot with this beautiful woman and her husband last week, and they told me that they are due any moment really. I think by now they already saw their baby boy. CAMERA: Canon 5D Mark II FOCAL LENGTH: 55 SHUTTER SPEED: 1/320 LENS: Sigma 24-70 mm ISO: 1250 APERTURE (F-STOP): 6.3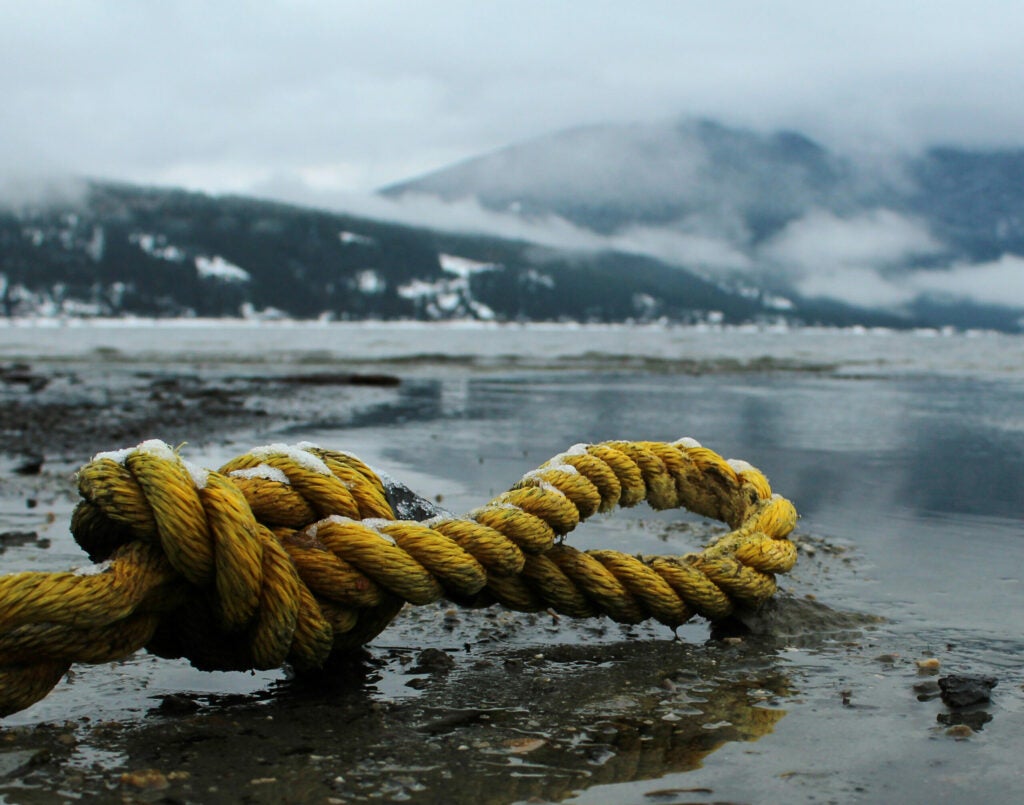 coming storm
By Jessica Bettcher This photo was taken on a very cloudy day after it had been rainy and snowing all morning. In the foreground there is a piece of yellow rope. In the background there are low hanging hanging clouds slightly cloaking the mountains.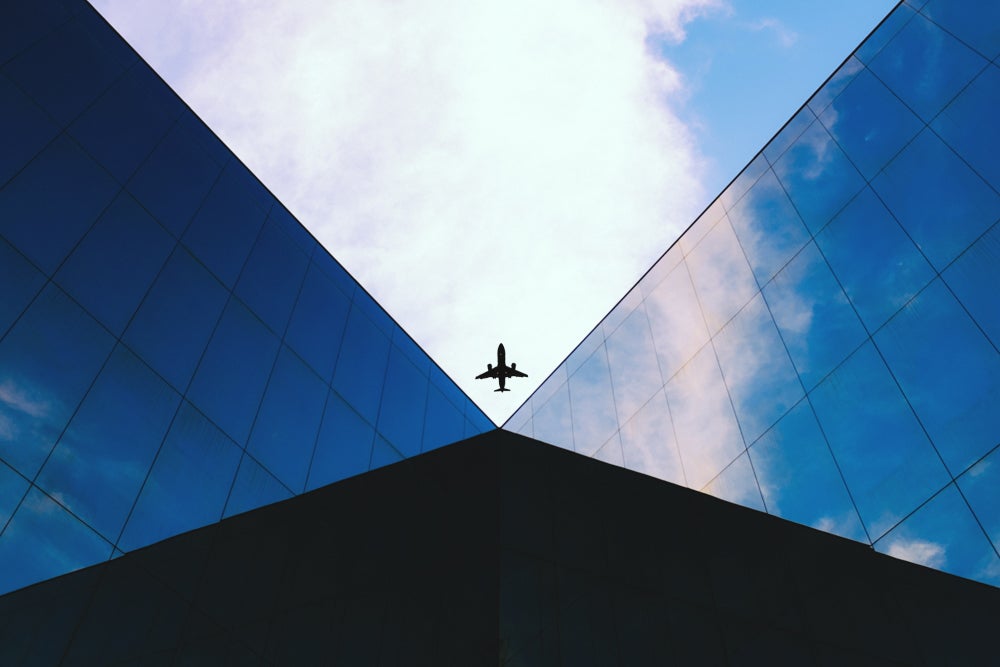 Flyover
By James Lano Patience is a virtue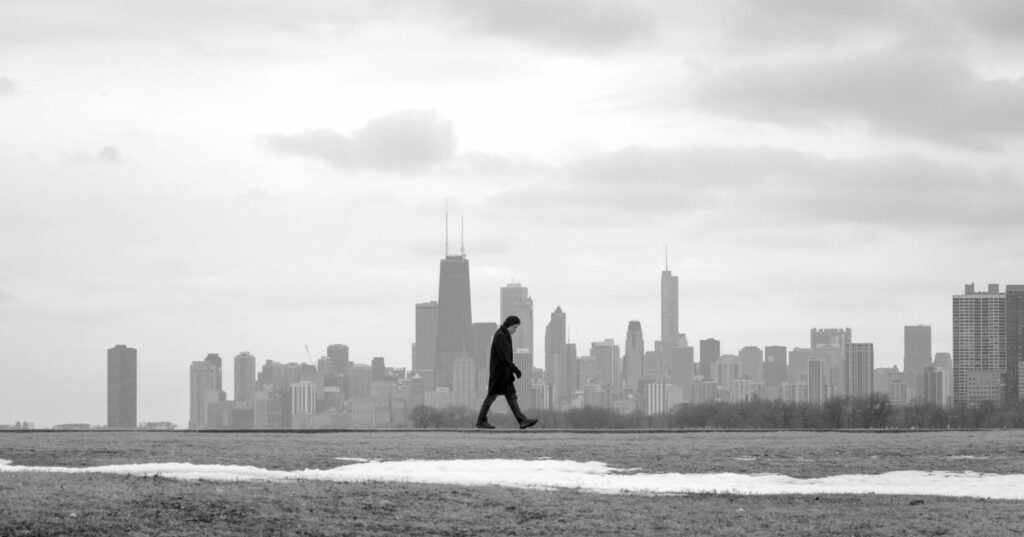 Among The Giants
By Don Harder As spring approaches, my favorite city will start to wake up. The activity on Montrose Harbor has increased dramatically as the second 40ºF day hits Chicago. It might also explain some of the haze in the air that the sun didn't cancel out, but did make for some great layering. CAMERA: Canon 60D FOCAL LENGTH: 74mm SHUTTER SPEED: 1/180 LENS: EF-S 18-135mm f/3.5-5.6 IS STM ISO: 100 APERTURE (F-STOP): f/5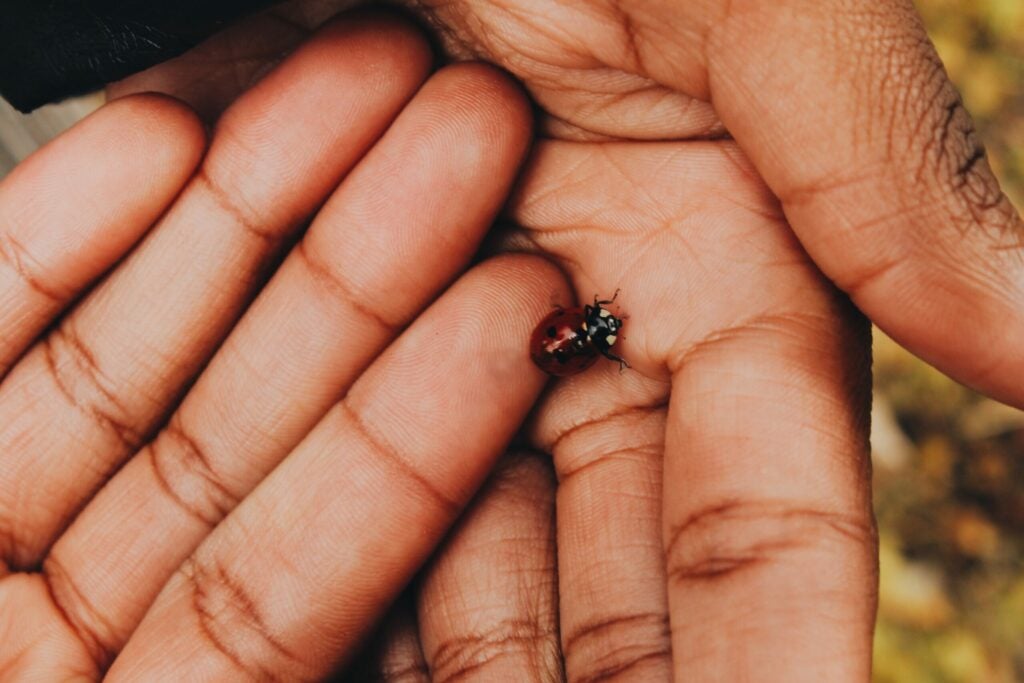 Beauty in Insects
By Kazai Drew My friend and I were outside of our school wandering about, wondering what else I could take a picture of. She spotted a ladybug on a blade of grass and wanted me to take a picture a picture of holding it. Many out-of-focus shots later, this picture came out. I used VSCO Cam to edit this photo. Filter A6, -2 Exposure, & -2 Contrast. CAMERA: Canon EOS Rebel T3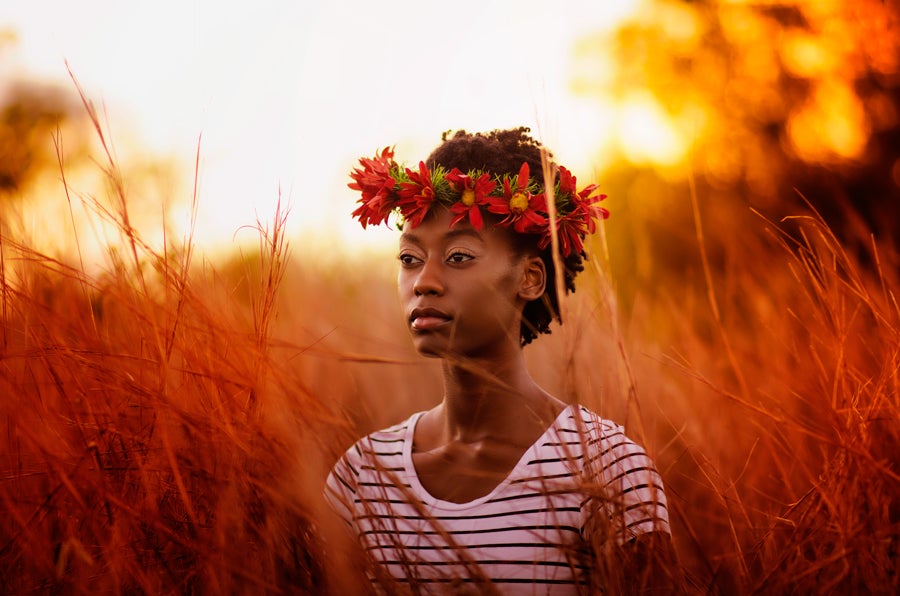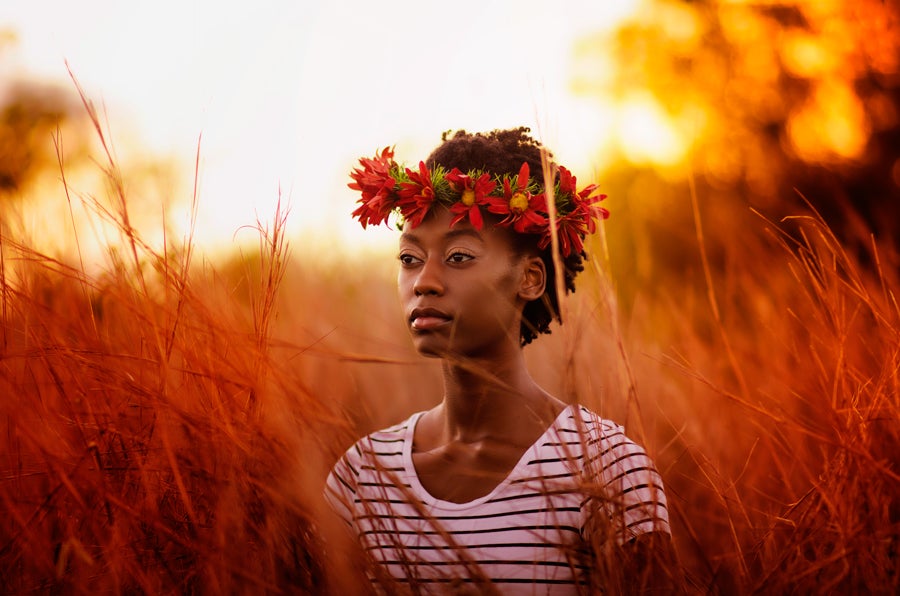 Day Ends, Day Dream
By Delton Barrett From a series of photos, my goal was to capture the expressions, moods and feelings of being a day dream. CAMERA: Nikon D7000 FOCAL LENGTH: 85mm SHUTTER SPEED: 100 LENS: Rokinon 85mm ISO: 200 APERTURE (F-STOP): 2.8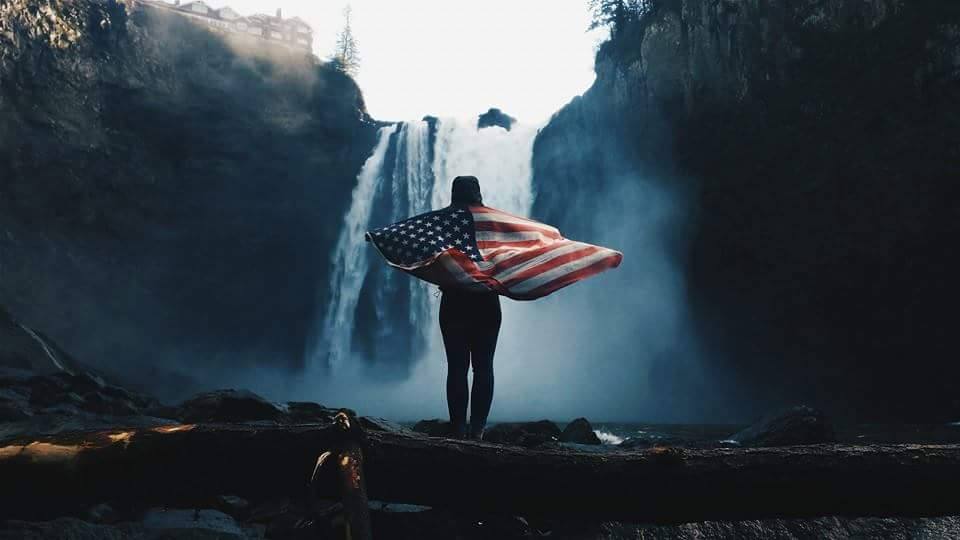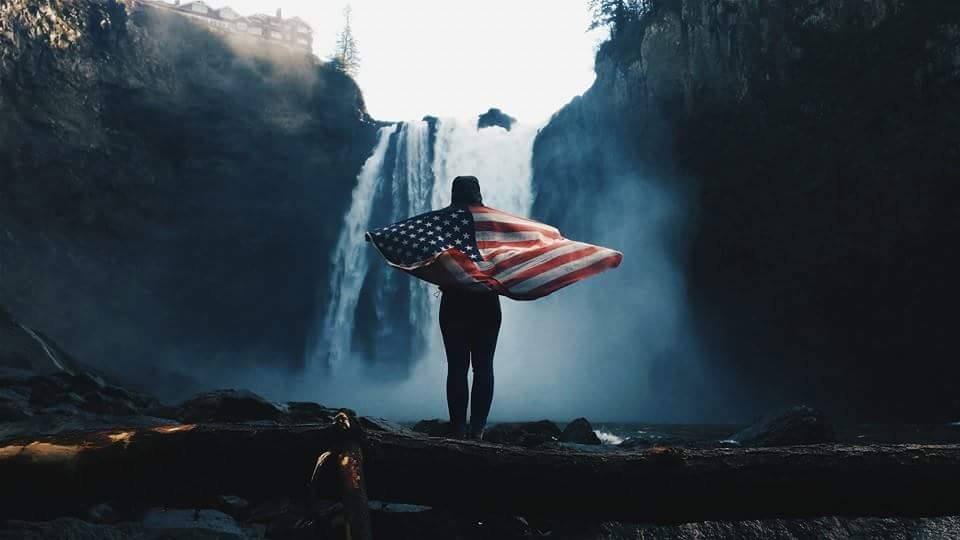 Housing the Brave
By Samantha Rainwater Taken at Snoqualmie Falls, Washington State. Props include a flag that was sewn together in 1962, 3 years after Eisenhower had the last two stars put onto the flag. It was my grandfathers flag, it shows up in a lot of my photography. CAMERA: Panasonic LUMIX DMC-FZ70 16.1 MP Digital Camera with 60x Optical Image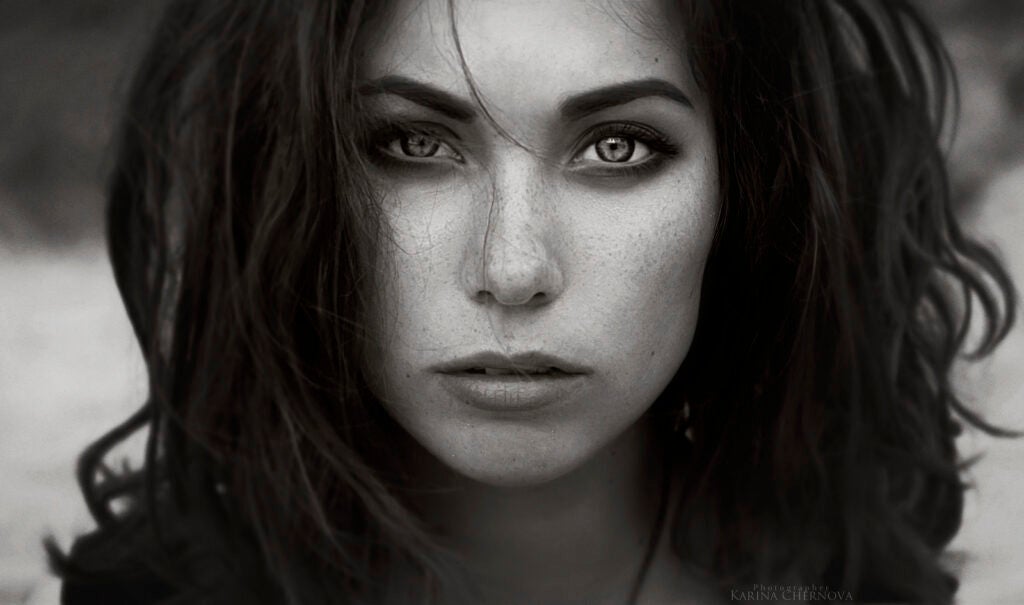 Lera
By Kerry Moore Summer CAMERA: Nikon D90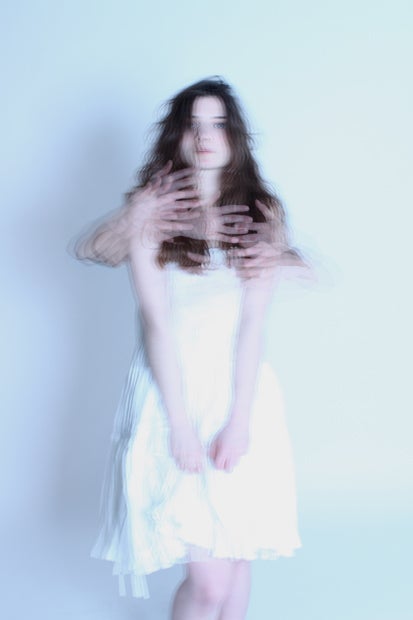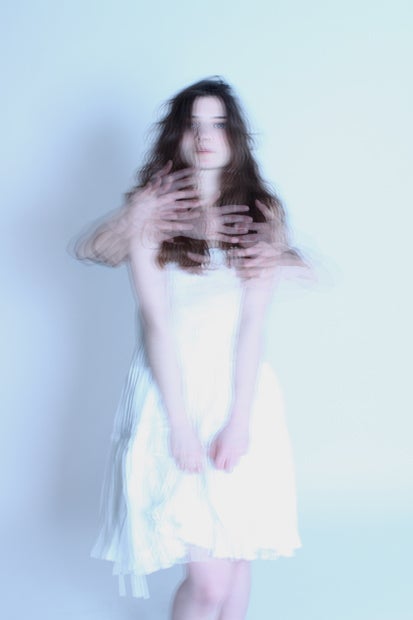 Inside
By Martyna Szmigielska Photo taken for "Nightmares" project in studio at my uni. CAMERA: Canon FOCAL LENGTH: 29 mm SHUTTER SPEED: 3.2 sec LENS: 18-55 ISO: 200 APERTURE (F-STOP): 7.1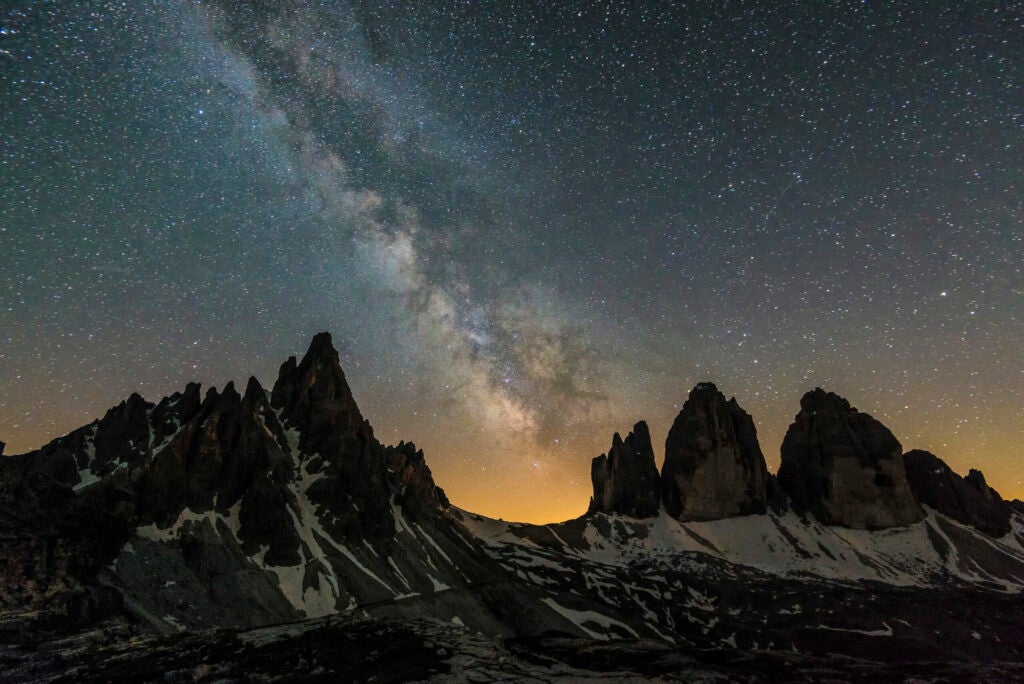 Rising Milky Way
By Razvan Iliescu The Milky Way rising from between Monte Paterno and Tre Cime. CAMERA: D610 FOCAL LENGTH: 16mm SHUTTER SPEED: 30 sec LENS: 16-35 ISO: 1250 APERTURE (F-STOP): f/4
Massage parlour
By Goutam roy Open air massage parlor at babughat, kolkata CAMERA: canon EOS 600d FOCAL LENGTH: 18mm SHUTTER SPEED: 1/60 LENS: 18-55mm EF-S f/3.5-5.6 IS II ISO: 400 APERTURE (F-STOP): f/8.0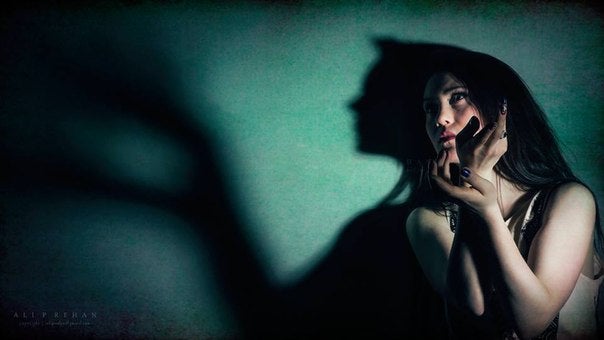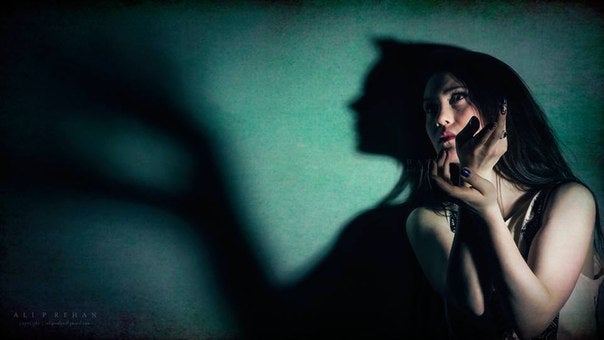 50 shades of fear
By tania kopyltsiv this photo shows two worlds: imaginary with our fears and real. Don't be afraid…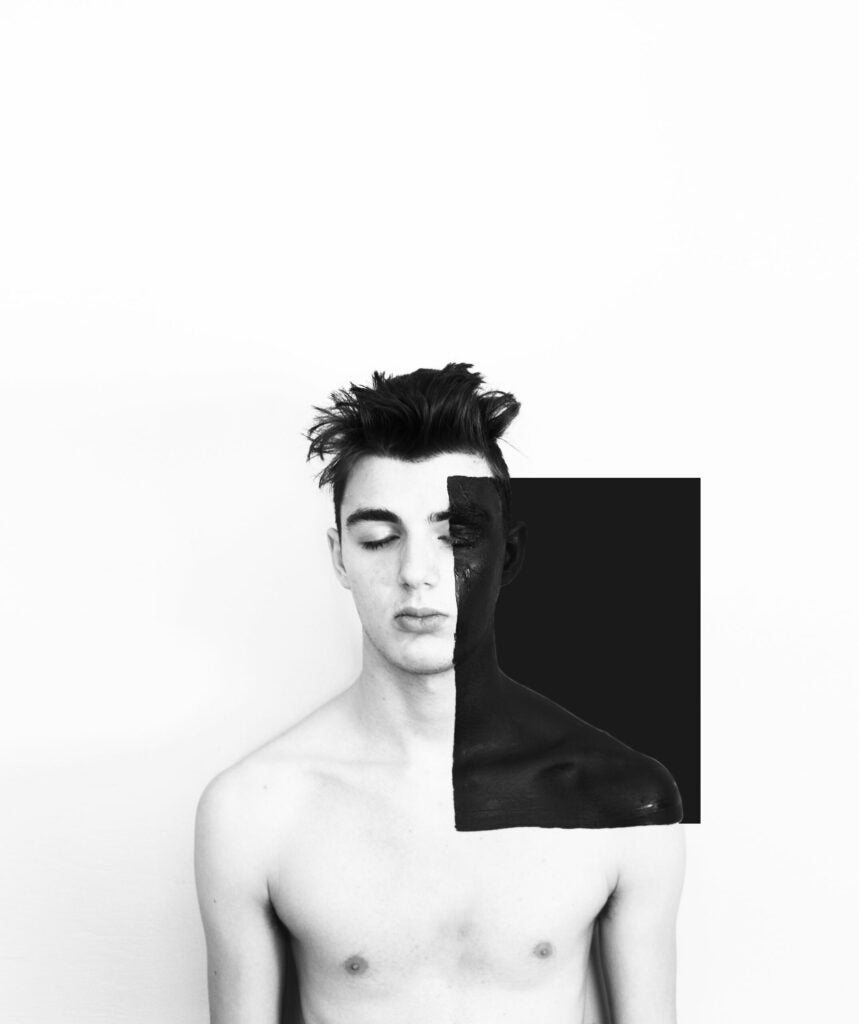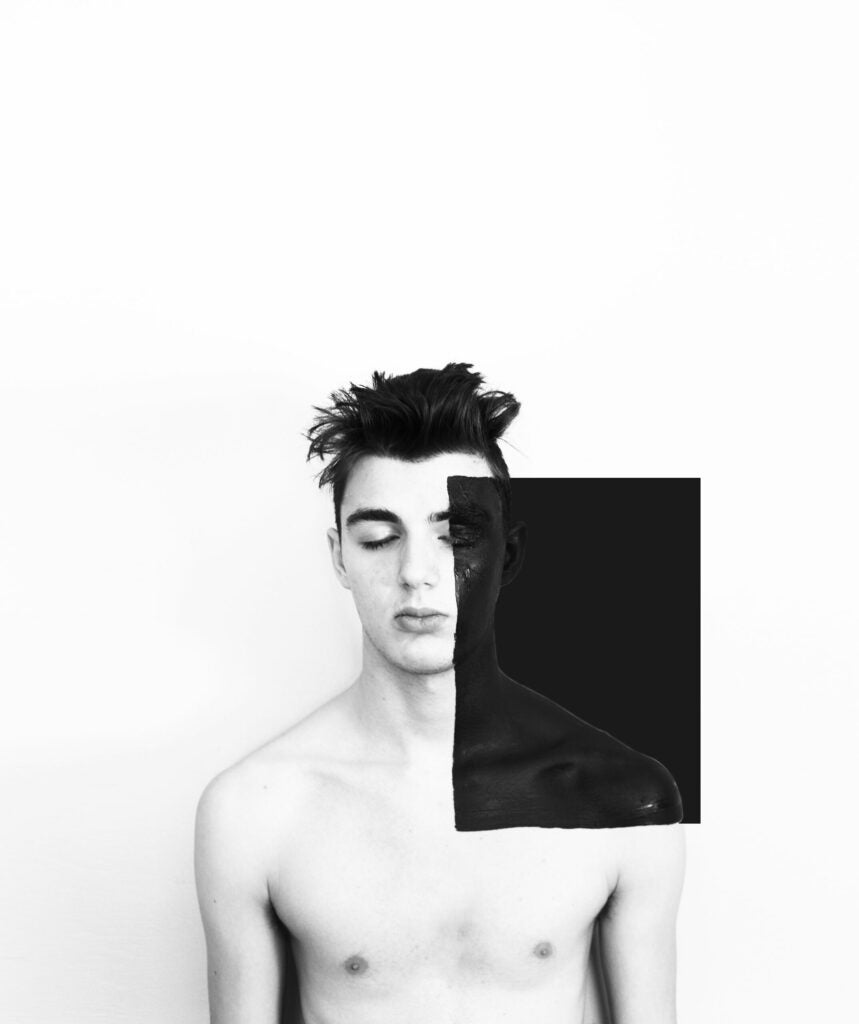 Boxed In
By Ben Friend Inspired by Flora Borsi and brought together by being snowed in.The only repercussion I suffered was having black paint in my ear for two weeks. CAMERA: Canon EOS 6D FOCAL LENGTH: 50mm SHUTTER SPEED: 1/30 LENS: 50mm 1.4 ISO: 640 APERTURE (F-STOP): f/4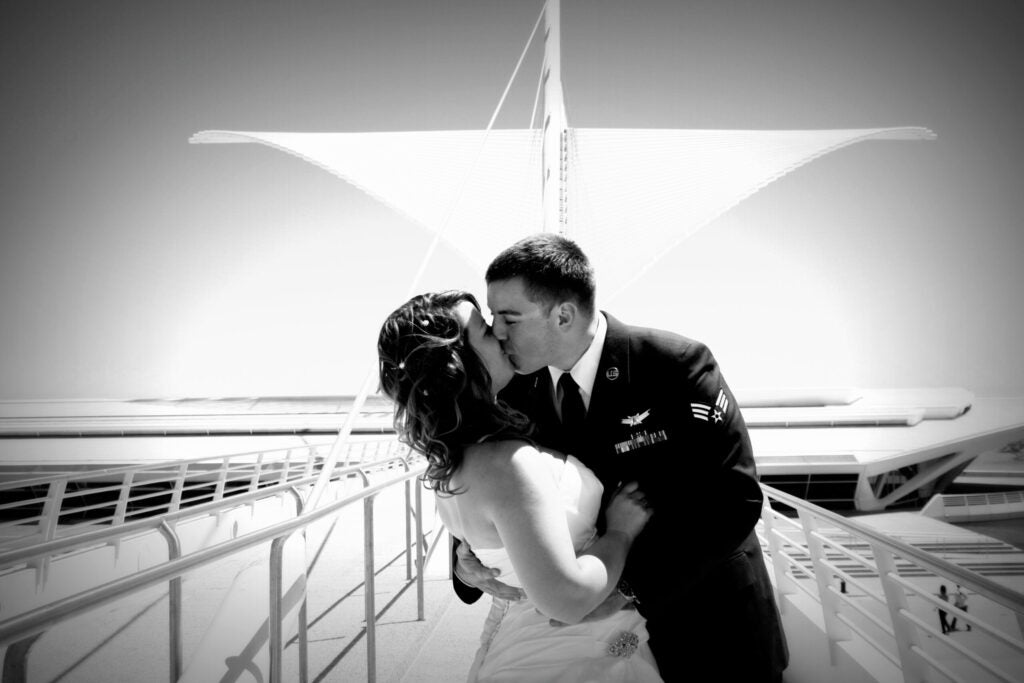 Wings
By Allyson Knaust The wings of the Milwaukee Art Museum helped symbolized the wings of the Air Force symbol. The groom has been in the air force for three years. CAMERA: Canon Rebel Xti FOCAL LENGTH: 27 SHUTTER SPEED: 2500 LENS: 35-100 ISO: 1600 APERTURE (F-STOP): 5.6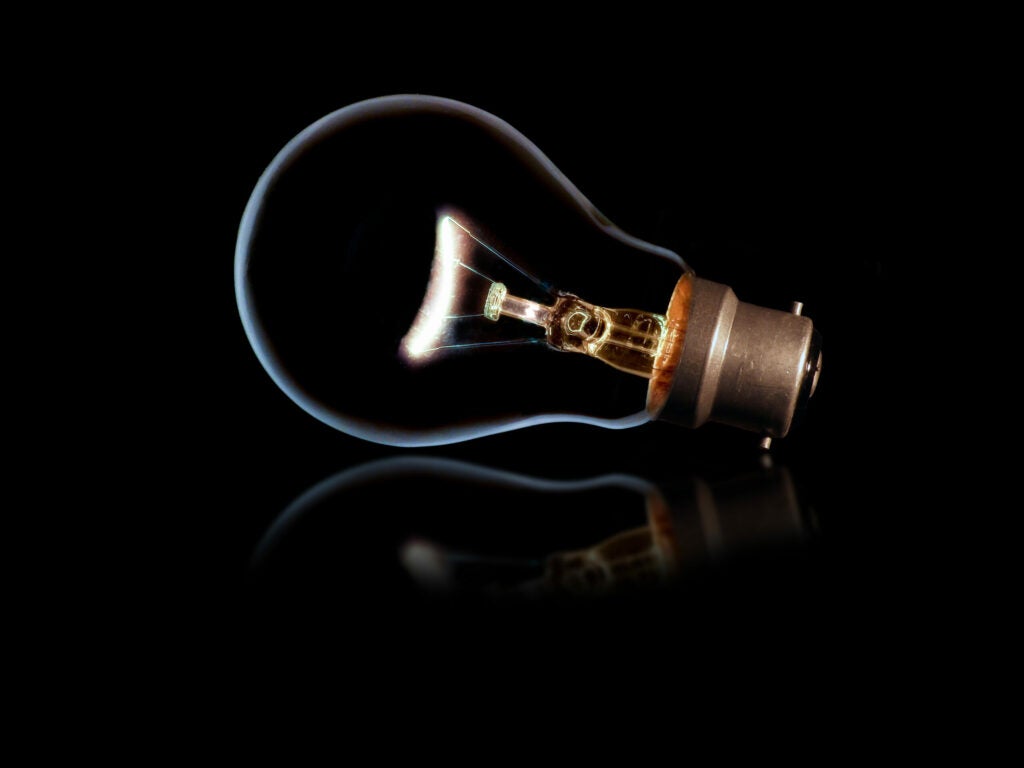 The Magical Light Bulb
By Reuben Kinny The Magical Light Bulb