Fox Lampoons Awful Corporate Stock Photos to Promote Vince Vaughn's New Movie
A clever marketing campaign takes a shot at tired stock photo tropes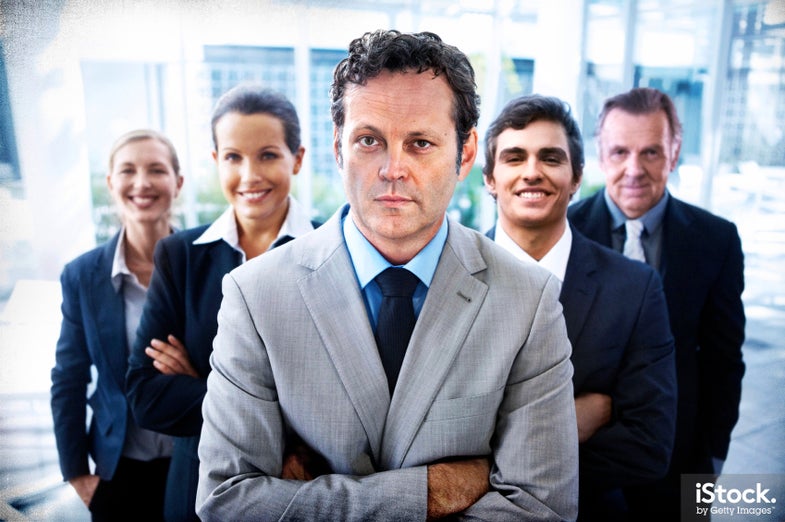 Stock is a rather fascinating segment of the photography market. Some shooters are out there making tons of creative stuff, while others are churning out the most generic possible images in hopes that their photos will apply to the widest range of situations. The latter tends to result in images that look forced and awkward, especially when it comes to corporate-themed stock photos. Fox is taking advantage of some of those stock photo tropes to promote the new Vince Vaughn movie, Unfinished Business.
The promotion is actually being done in conjunction with iStock by Getty Images and the photos depict the cast members from the movie partaking in very typical "business man" stock photo activities.
You can download and use the images for free, with a standard iStock license, but it does have an "editorial only" usage restriction, which means you can't use them in advertisements or on products you plan to sell.
The photos aren't inherently that funny on their own, but I do like the idea of them living on iStock into the future and some legitimate business site using them without knowing they're a joke.
They'll be releasing more of them over the next few weeks. You can download them here.
From: Ad Week