Can Photographers Still Make Money With Stock Photography?
Is there still money to be made in stock photography?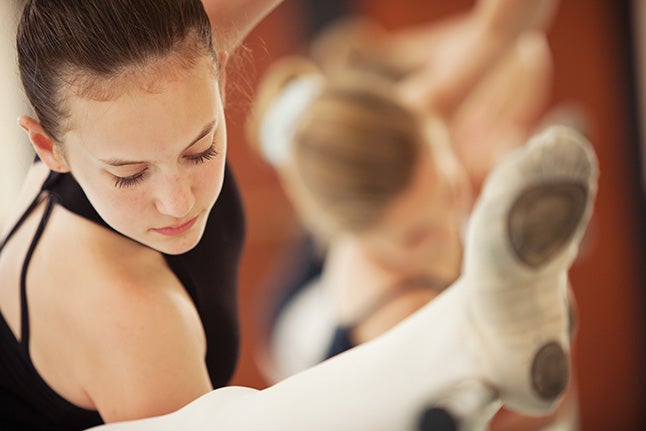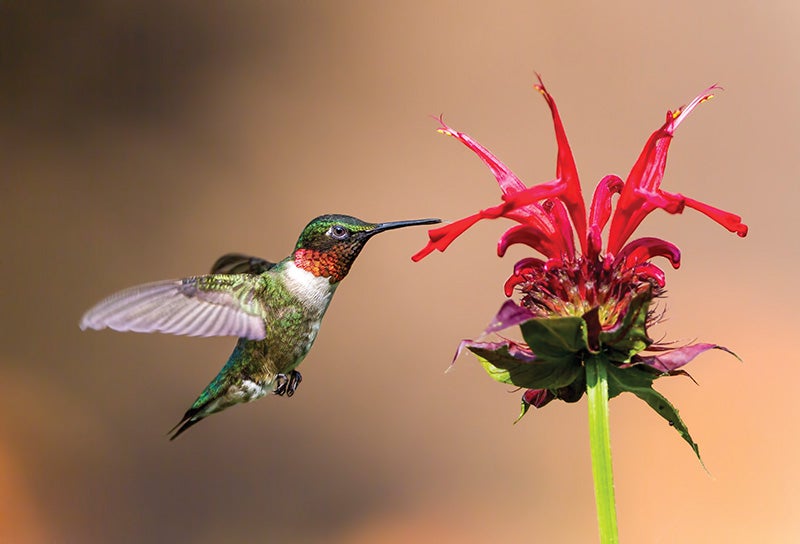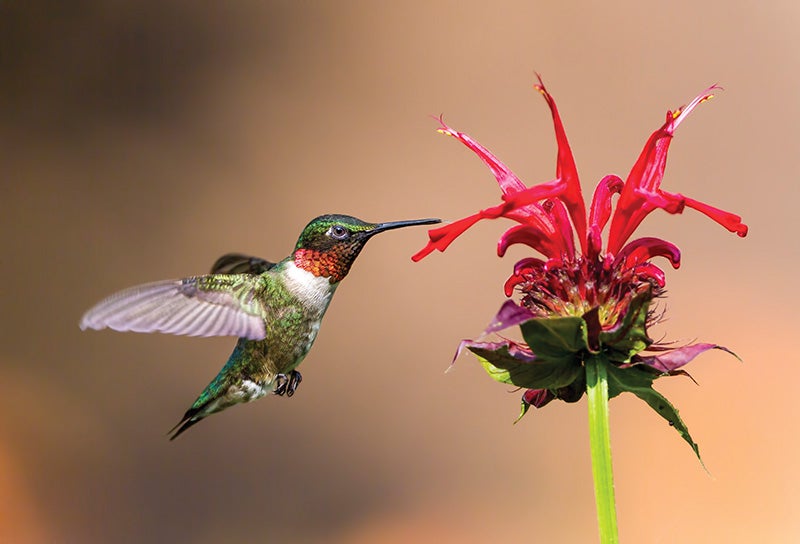 stock bird
Sandra Calderbank's shot of a male ruby-throated hummingbird hovering and feeding at a red flower is among the bird imagery she markets at www.scalderphotography.com Photo: Sandra Calderbank
Jessica Kirsh was looking for a way to help pay for college six years ago when she submitted her first photos to two microstock agencies. The income didn't come quickly, and even though today she usually makes at least one sale daily from the 1,500 photos she has on ten microstock sites, the money is minimal. On some days she can sell a photo for $30 to $60, but that figure is often closer to 33 cents.
"People often ask me if it's worth the investment of time and energy and disappointment from rejections," says the Phoenix-based freelance Web designer and developer, who spends up to 20 hours a week shooting, editing, and submitting stock images. "But I have way too much fun with it to stop now."
Today stock agencies are giving folks like Kirsh opportunities to sell images alongside those who make their living from selling stock. Yet the crowded stock-photo field makes it difficult to earn rewards.
"It's a challenge to make money, because while the number of prospective buyers is growing, so are the number of contributors and the number of images," says Sean Locke, a St. Louis, MO–based stock photographer. "It's hard to be found in that haystack."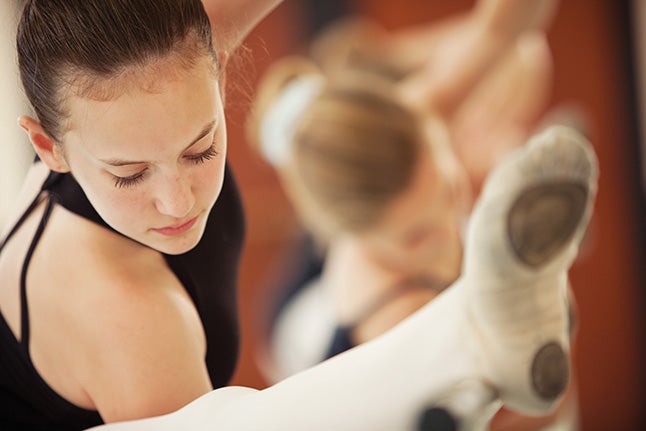 Sean Locke's dancer study. Photo: Sean Locke
Still, art buyers wade through the mounting mass of online images because they need photos to help tell their stories on pages and screens. "The demand for high-quality content among small and large businesses, advertisers, and publishers has really never been higher," says Scott Braut, vice president of content at the micro-stock shop Shutterstock. Consider the scale of that agency: It has more than 35 million images in its collection and nearly 1 million customers in 150 countries.
In fact, microstock agencies, which generally sell only royalty-free images, are having a macro effect on the industry. "In the traditional market, it's been getting harder as microstock puts downward pressure on prices, which in turn puts pressure on royalty rates and production budgets," says Lee Torrens, a Buenos Aires, Argentina–based stock photographer who also runs the stock image library for Canva, an online design platform.
In today's media environment, royalty-free licensing—in which images can used without per-use payment—is a hit with buyers. The midstock agency Alamy, which sells both rights-managed and royalty-free images, sees much greater demand for the latter. "Clients more and more want simple, clear, flexible rights, and that traditionally comes with a [royalty-free] model," says Helen Hicks, Alamy's head of customer service and marketing. "The [rights-managed] model is more complicated and puts a limit on the extent to which the image can be used, which doesn't suit the clients of today."
Microstock Matures
Not all photographers are willing to sell their work royalty-free, much less as microstock. But in recent years, veteran stock shooters have been selling microstock, which they see as "another layer in the cake they need to have in their business," says Ellen Boughn, author of Microstock Money Shots (Amphoto Books) and a photography consultant based in Bainbridge Island, WA.
And even in the burgeoning microstock image pool, standards are rising. "The quality level is now very high and agencies are now very good at surfacing the best content," says Torrens, who also writes the blog Microstock Diaries. "The golden age of selling bad photos is clearly over."
Moreover, agencies realize many buyers want photos that don't have the clichéd stock-photo look of people posing in a studio. "My Web clients often use stock photos and they've been saying, 'We don't want anything that looks like stock,'" says Anne Stahl of San Luis Obispo, CA. A stock shooter herself, Stahl buys art for clients at her job at a digital agency and as an independent Web developer.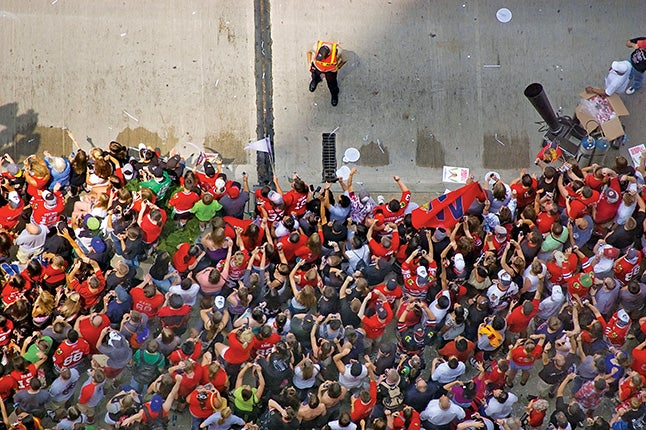 Jessica Kirsh's shot of fans at a Chicago Blackhawks Stanley Cup victory parade. Photo: Jessica Kirsh
The trend toward cinéma-vérité imagery accompanies the explosion of photos captured via camera phones. Alamy is among the agencies with an app that makes it easy for mobile users to monetize their snaps. "The cameras on a lot of phones are better than a lot of the cameras that your amateur photographer might be shooting with," says Alan Capel, head of content at Alamy. "Now, chances are it's going to be viewed on a phone or on a tablet, or perhaps a computer screen, as opposed to in print."
Brewing Discontent
While stock photographers and agencies need each other to thrive, sometimes the relationship can feel lopsided. "Many contributors are tired of agencies making deals that benefit only [themselves]," says Locke, a veteran stock supplier who was featured in a 2006 Popular Photography story on microstock.
He cites recent licensing deals made by Getty Images—which owns the pioneering microstock agency iStock—as particularly irksome for many shooters. Locke has parted ways with iStock and now contributes work to other agencies, including Stocksy United and Shutterstock, as well as his own firm, Digital Planet Design.
In March, Getty caused a stir among some shooters when it began allowing people to embed millions of its photos for free for noncommercial use on websites, blogs, and social media platforms. Getty—which did not respond to requests for comment—said in a press release that embedded images will include photographer attribution and, when clicked, will link back to gettyimages.com, where the selected image can be licensed for commercial use.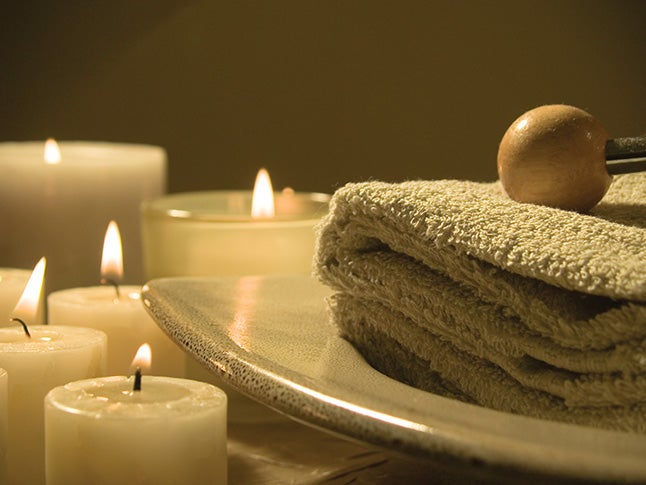 Anne Stahl's picture of spa relaxation. Photo: Anne Stahl
Going Solo
Another option for stock shooters is to license images directly to clients through self-hosted sites, though this is not a realistic route for everyone. Torrens says many photographers underestimate what's involved. "There's little a single photographer can do to make their own direct sales channel competitive to a stock agency," he says.
Still, Sandra Calderbank, an anesthetist in Asheville, NC, has found a way to independently sell her photos. Specializing in bird imagery, she counts nature publications and ad agencies among those that license rights-managed images from her website, www.scalderphotography.com.
PhotoShelter, which sells website tools for photographers, has helped Calderbank with search-engine optimization (SEO). She has also seen traffic rise from being a part of a virtual agency offering SEO benefits called Photographers' Selection; the agency does not take commissions off of work sold.
Calderbank has worked with shops that do, but she prefers the control and increased revenue of selling directly to buyers. "I enjoy the personal contact with clients, including getting their feedback," she says. "Direct communication has enabled me to customize my services for specific requests. People have shown they are willing to pay more for the images they like. The net result of selling fewer images—but for higher profit—favors direct sales in my case."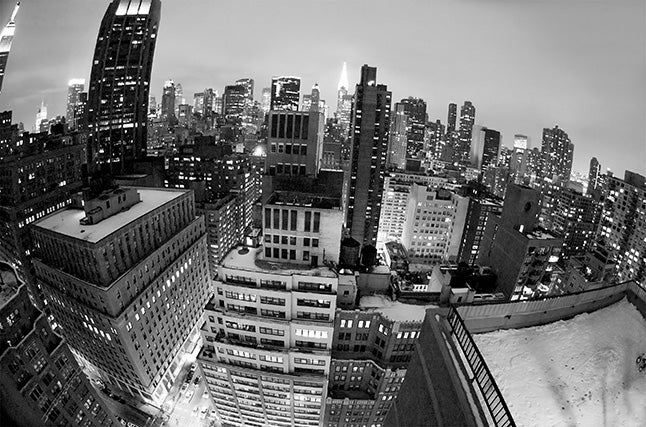 Jessica Kirsch's New York scene is at dreamstime.com. Photo: Jessica Kirsch