Reader Photo Gallery: 39 Portraits of Pets
Like people portraits, only fuzzier.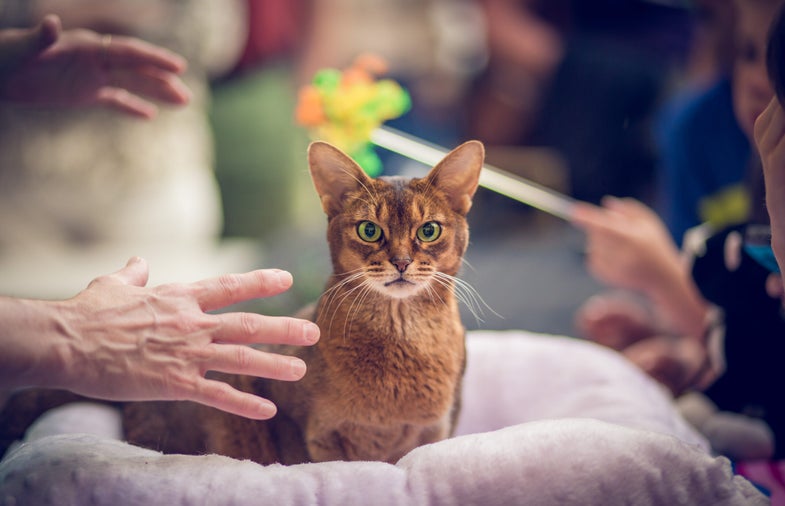 You don't have to look far if you want to see pictures of pets. Open up any of the social networking apps on your phone right now and chances are you'll see a whole bunch of them. But, just because we're inundated with mundane animal shots doesn't mean it's not possible for some great ones.
A while back, we posted a handy tutorial about how to get better pet shots and asked you to submit your own. We got a whole array of animals from the typical dogs and cats to, well, you'll see as you go through the gallery.
If anything, this gallery should reassure you that you can make creative photos of anything. You don't need to be a world traveler or a high-profile celebrity portraitist. There are awesome photo subjects around us at all times.
Once you've gone through the gallery, head on over to our Contests Page for your chance to show off your work and win great prizes.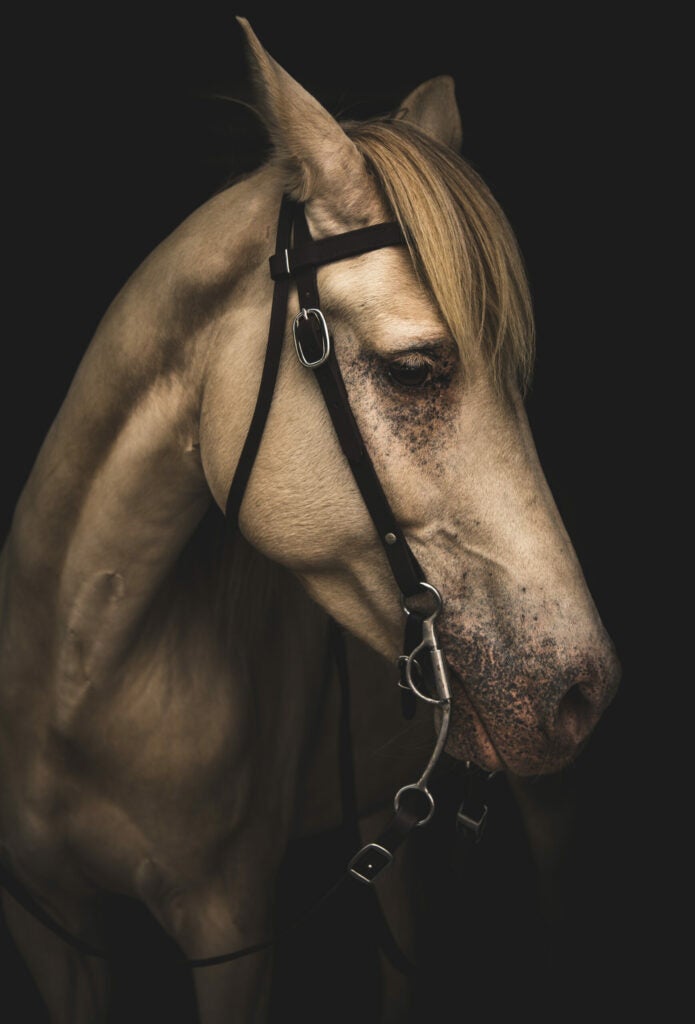 Summer
By Jennifer MacNeill Summer is a amber champagne colored Mountain Pleasure Horse. Edited in Lightroom.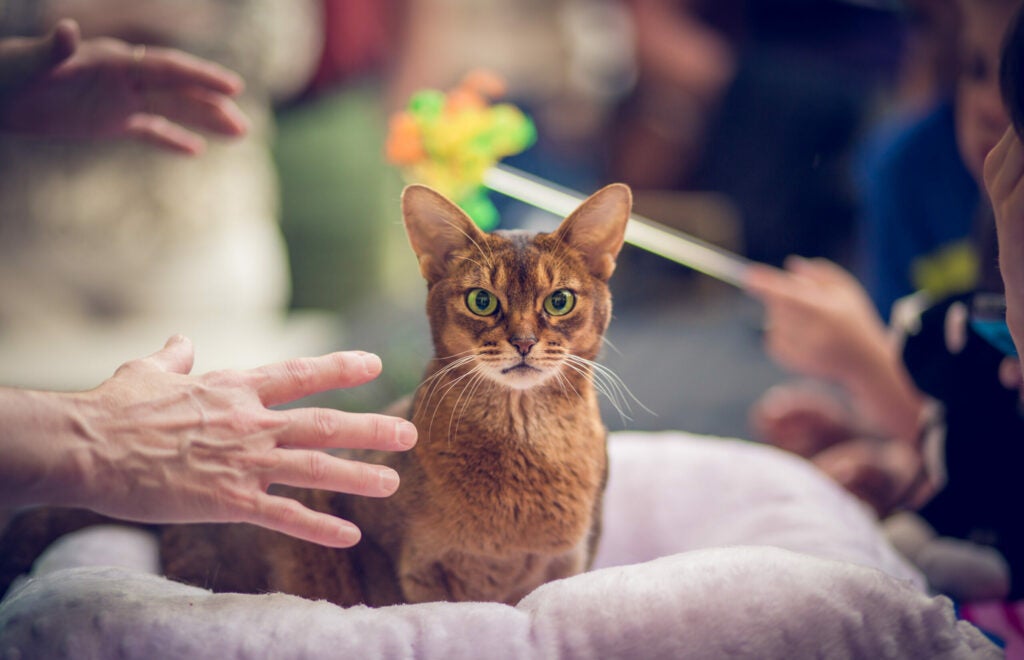 Magic Cat
By Jennifer MacNeill Abyssinian cat at an exotic cat meet and greet.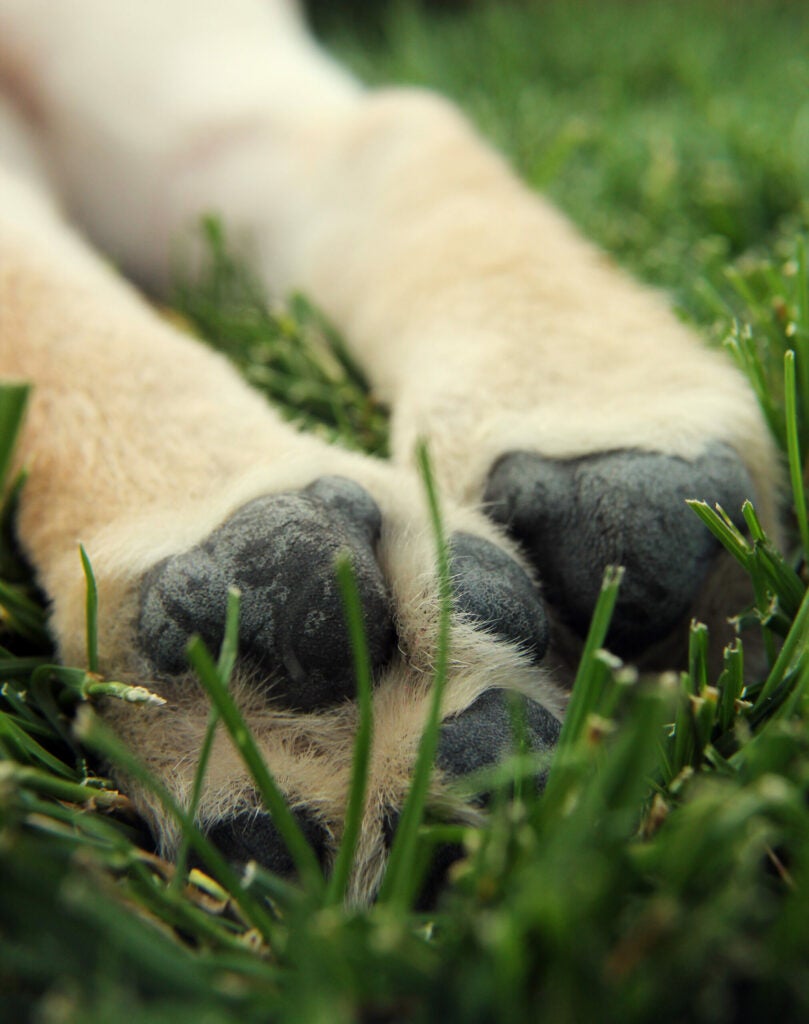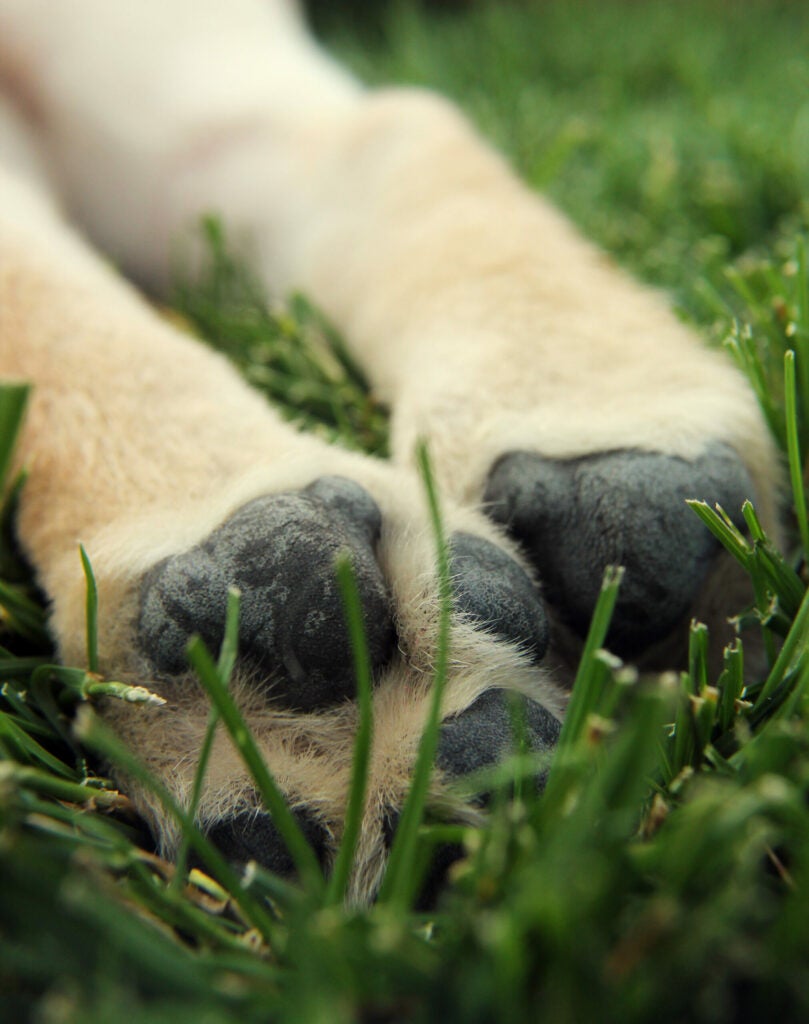 Tip-Toe Tulip
By Abigail Tucker Tulip (yellow lab) stretched out her toes before she caught a quick nap.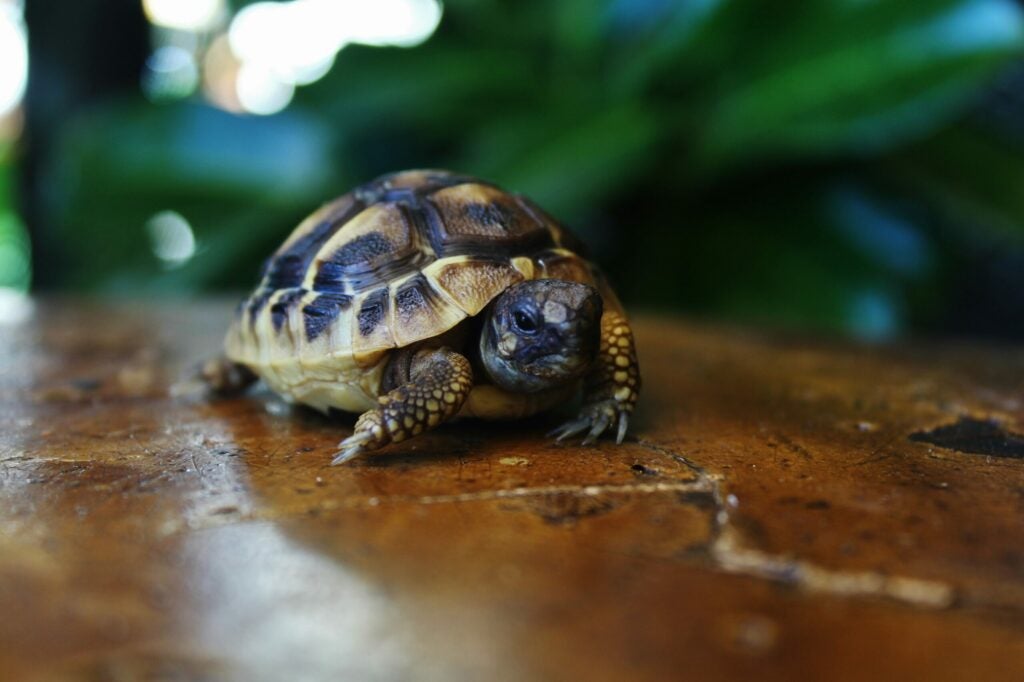 Mimesis
By Stephanie Blanchard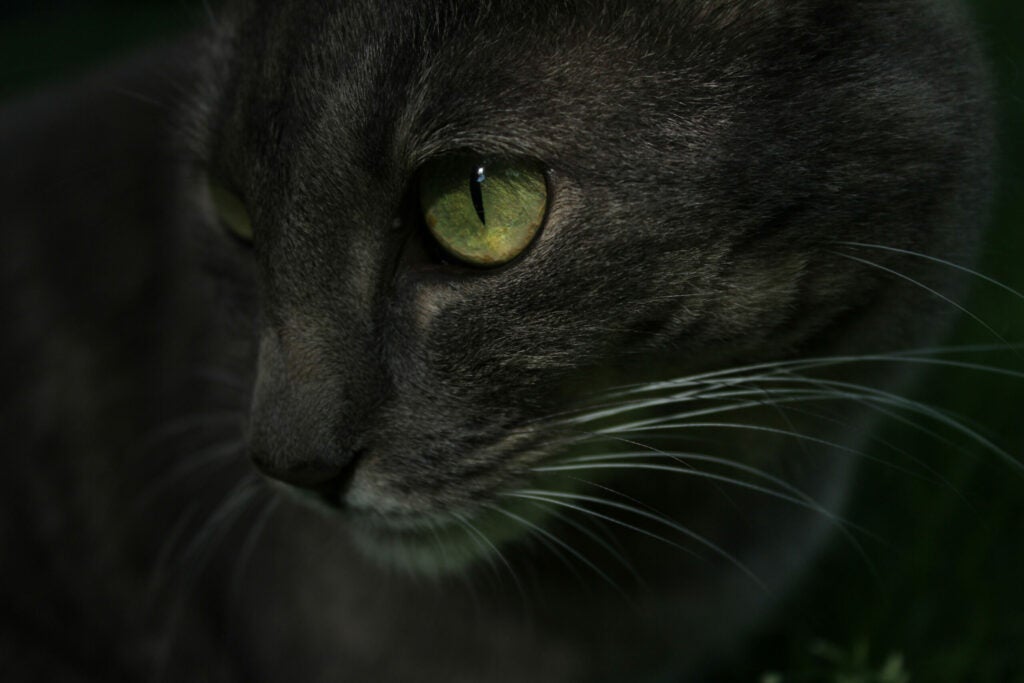 Shadow
By Lacey Jacoby My sister's cat, Shadow, loves to prowl around our backyard. I noticed the interesting light patterns that the trees created, and I tried to use those to create a moody image. Even though she was a house cat in our backyard, I wanted to portray her as a powerful jungle cat.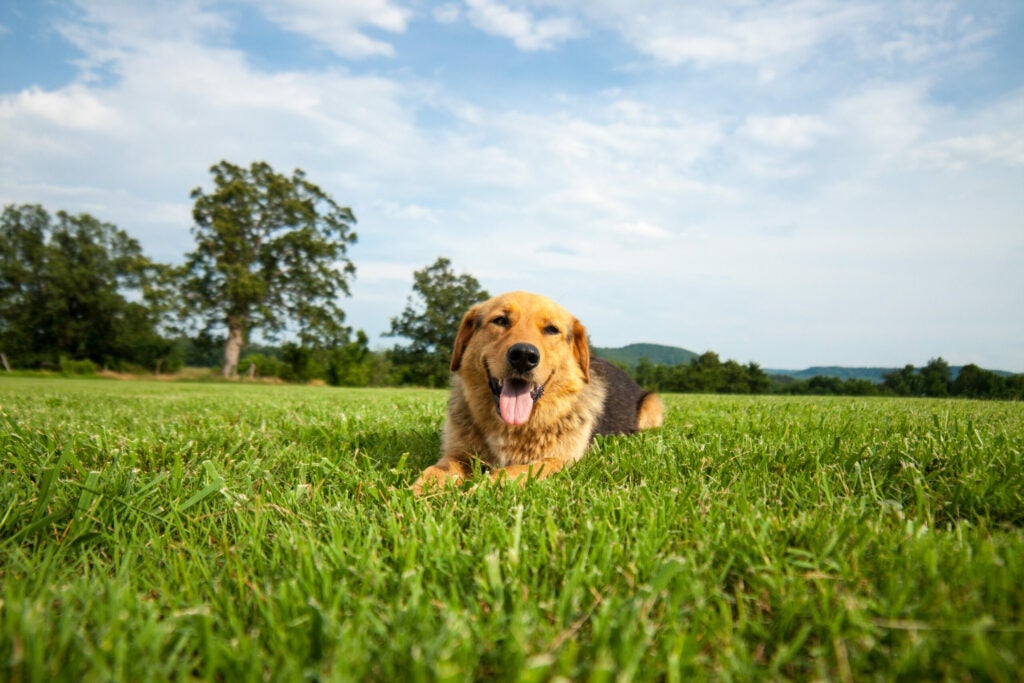 Under the Sun
By Greg Roberts Canon 40d Rokinon 14mm Aperture f/5.6 Iso 100 Shutter 1/4000 Photo was shot on manual. Took a while to get the puppy to strike a pose. I purposely wanted her looking at the camera in order to humanize her. The lense was probably not ideal as it is better suited for wide angle photography and is fully manual on a Canon but when she came along it occurred to me to try to take a photo.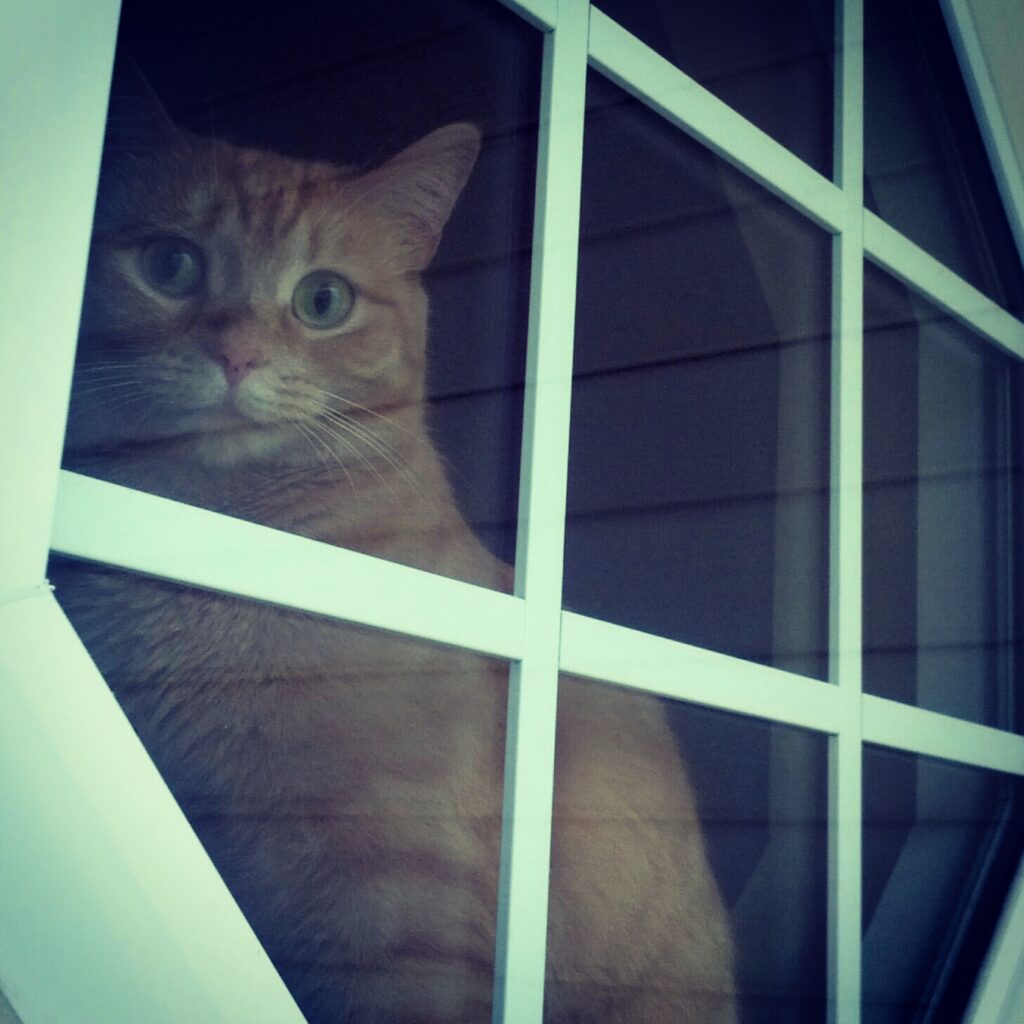 Bella
By Caitlin Havens Bella in the Captain's window.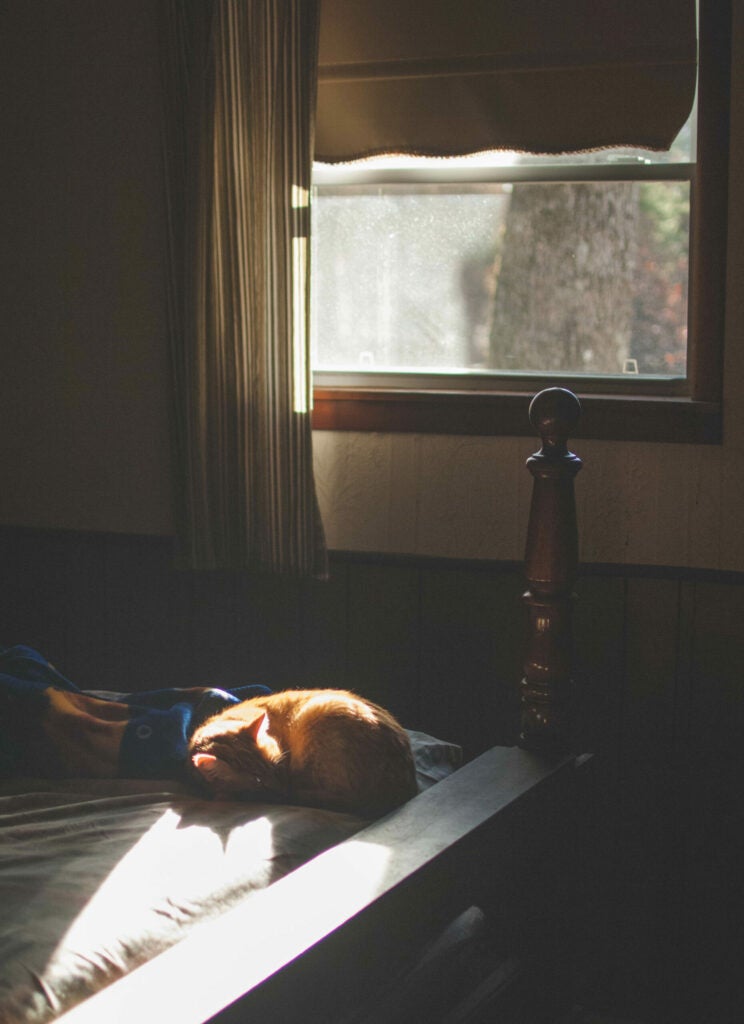 Sunday Morning Sunlight.
By Caitlyn Marler A sleeping kitten, a waking sun, a beautiful Sunday morning.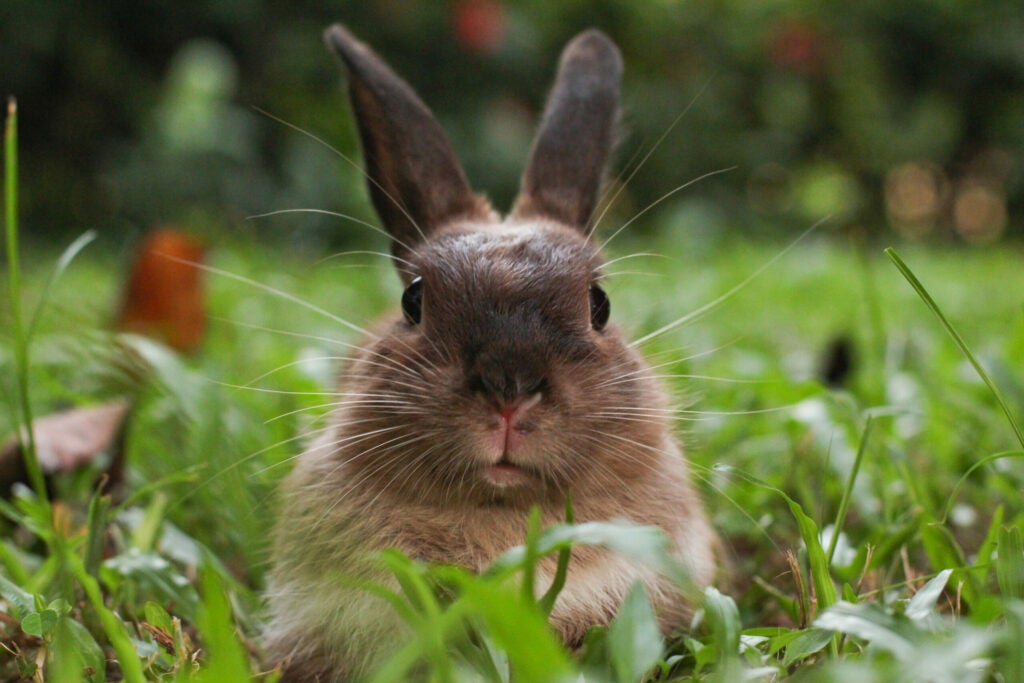 Hey take me a good snap 😉
By Thakshayani Sellavel Hey take me a good snap 😉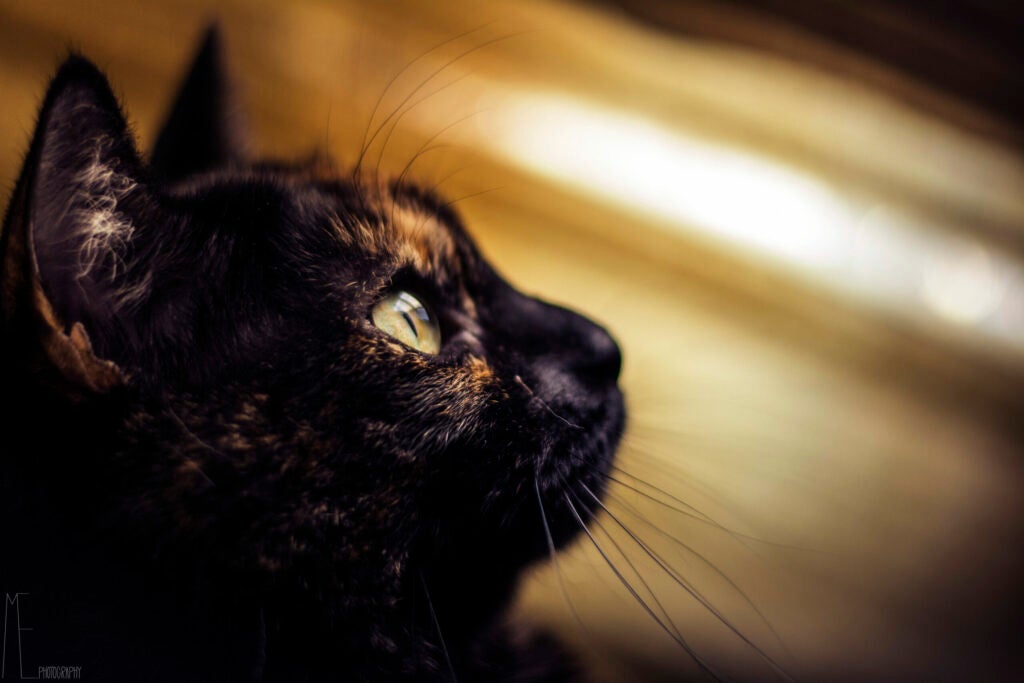 Gaze
By Robert Ahlman Snapped my cat looking out the window in the morning light watching the little birds.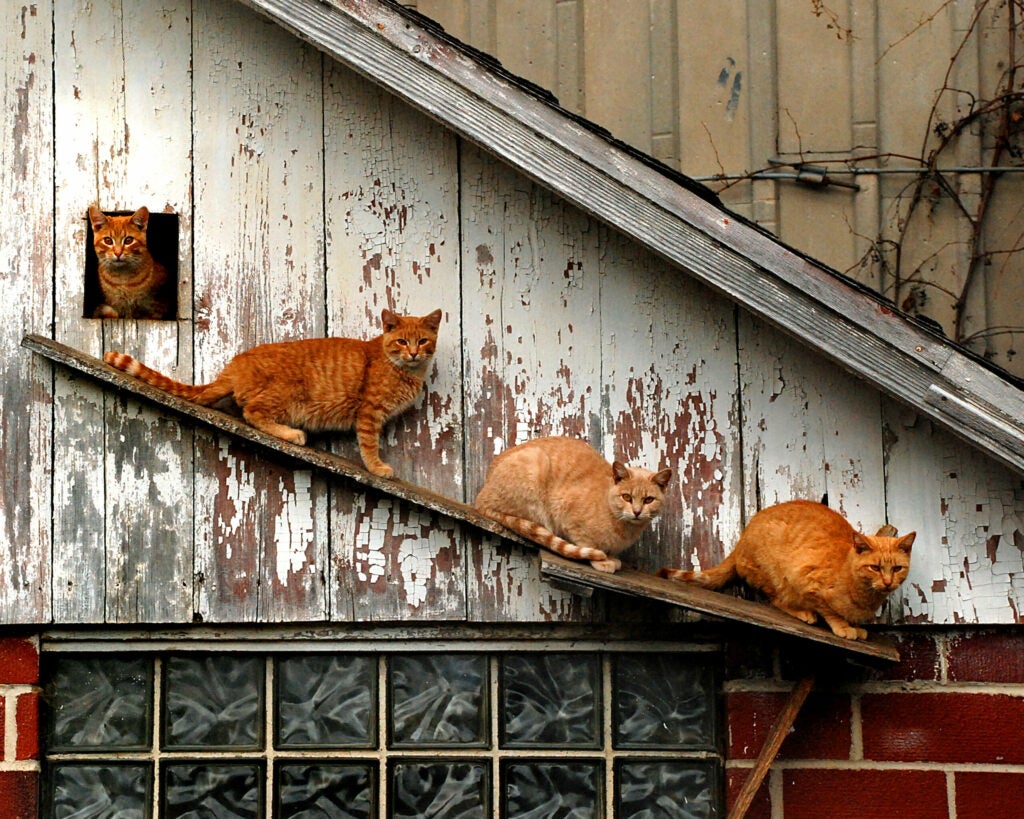 Cat Walk
By Darcy Sime A family of orange cats using the catwalk to get out of the barn with a well timed "kissy" noise to get all of the cats to look at the same time.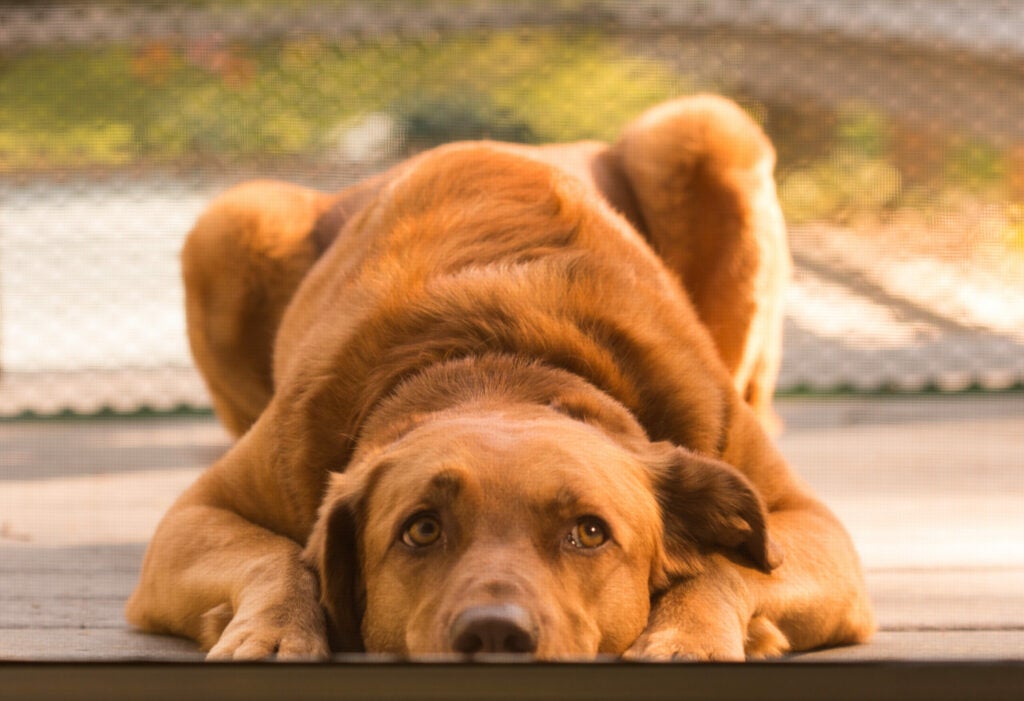 Beggar
By Alexandra Harris My mom is terribly allergic to dogs, so when we went to go visit her brother we had to keep this cutie outside for the majority of the time. I snapped this photo when dinner was being served, and Roxy had wanted some, too!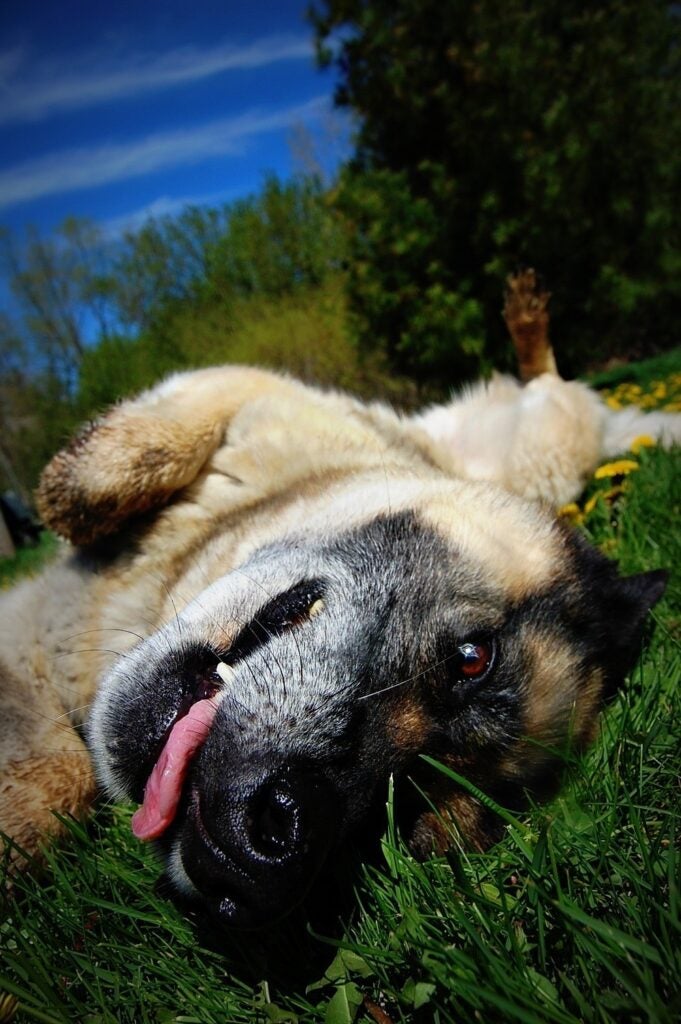 Keep on Rollin'
By Amy Schauland Our first family dog Aries, a German Shepherd/Norwegian Elkhound rescue mutt, thoroughly enjoying the lushness of spring grass.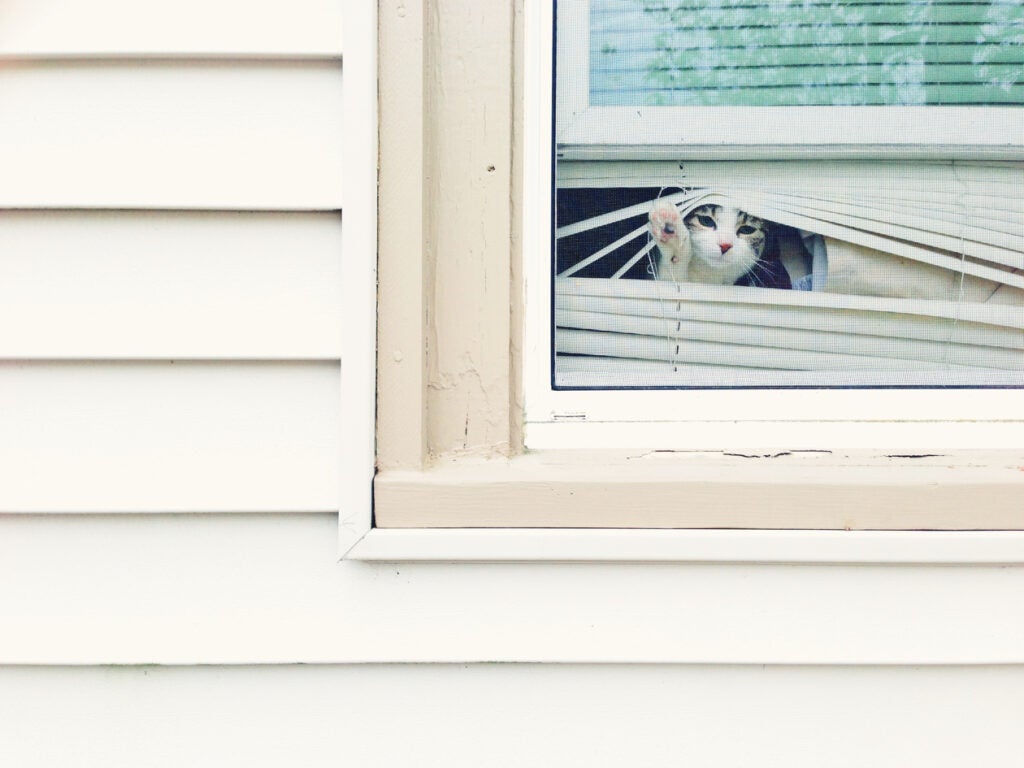 No Don't Go.
By Greg Maguire My roommate's cat, Kittyman, waves goodbye longingly whenever we leave our homestead. I'm almost certain it's a ruse as he's been discovered throwing shindigs for the neighborhood cats while we're away. Time to get rid of the kitty door and change his name to Cheshire… sneaky little bugger.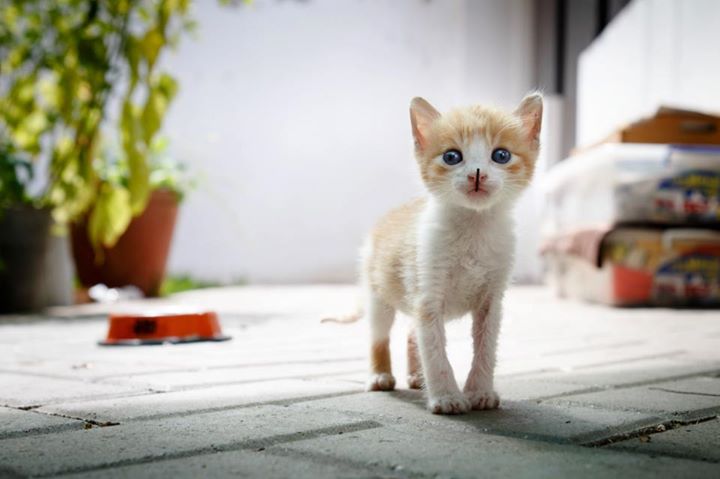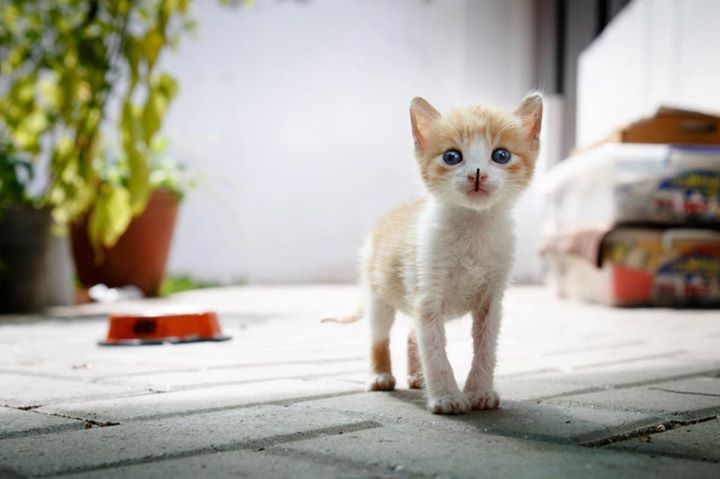 Mikael
By Cecilia Fink He is one of my niece's cat, his name is Mikael. My niece loves to rescue kiddies from the streets in Peru. She is very dedicated in feeding and find them a shelter. I do love cats as well!.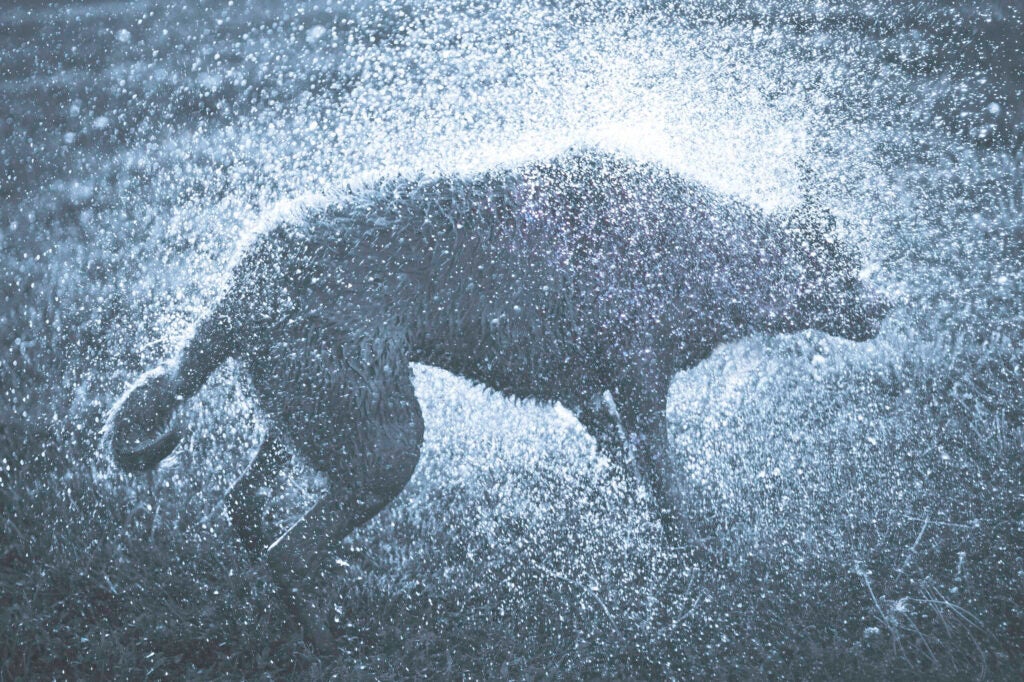 Shake It Off
By Audrey Stultz A post-bath portrait of my Chesapeake Bay Retriever taken in my backyard. I was struck by how this image brought out an almost wolf-like appearance in my dog, showcasing the God given, savage power and grace of canines.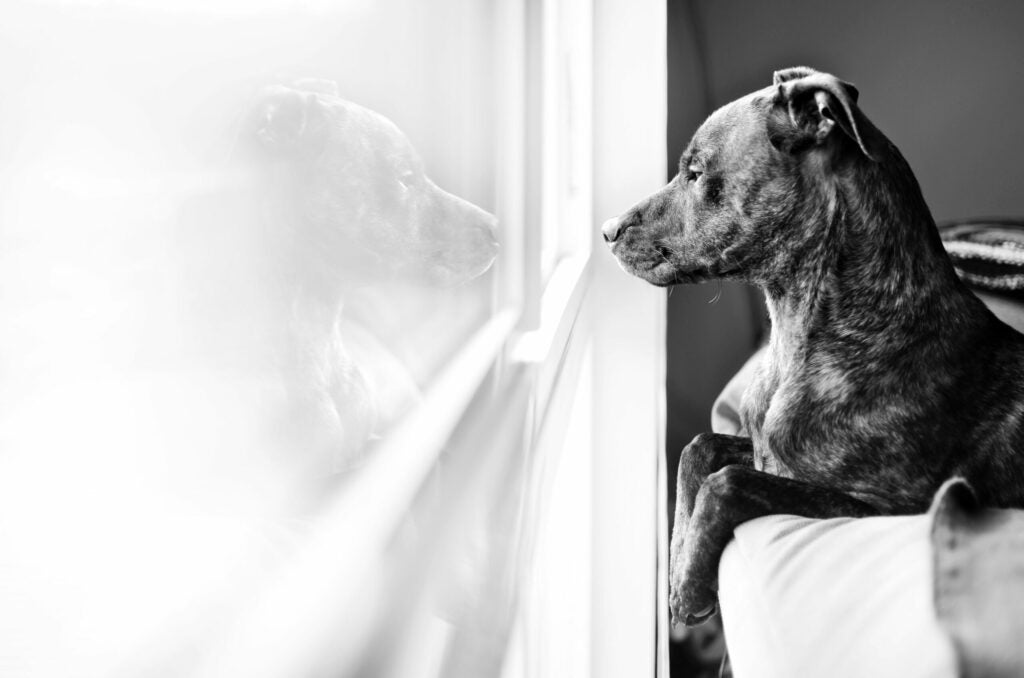 Reflections
By Dana Raynor One of our dogs favorite pastimes is to sit on the edge of the couch and look out the window. On this particular day, the lighting was diffusing through the clouds and was casting a perfect reflection of him on the window as if there was another dog outside gazing in on him.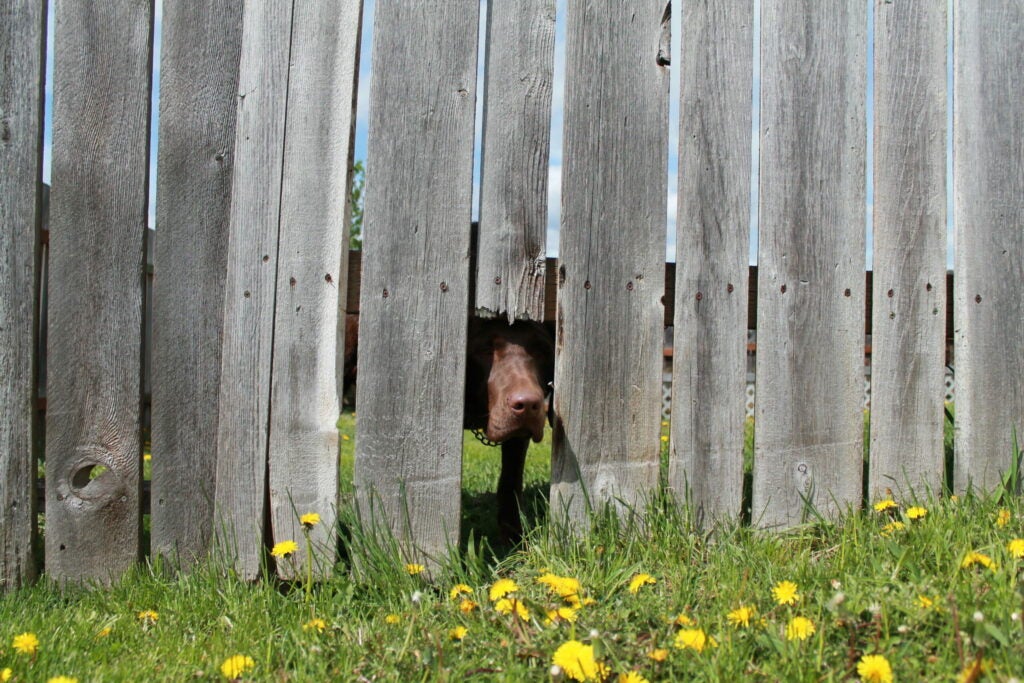 Escape!
By Gary Odell Lab looking out into another world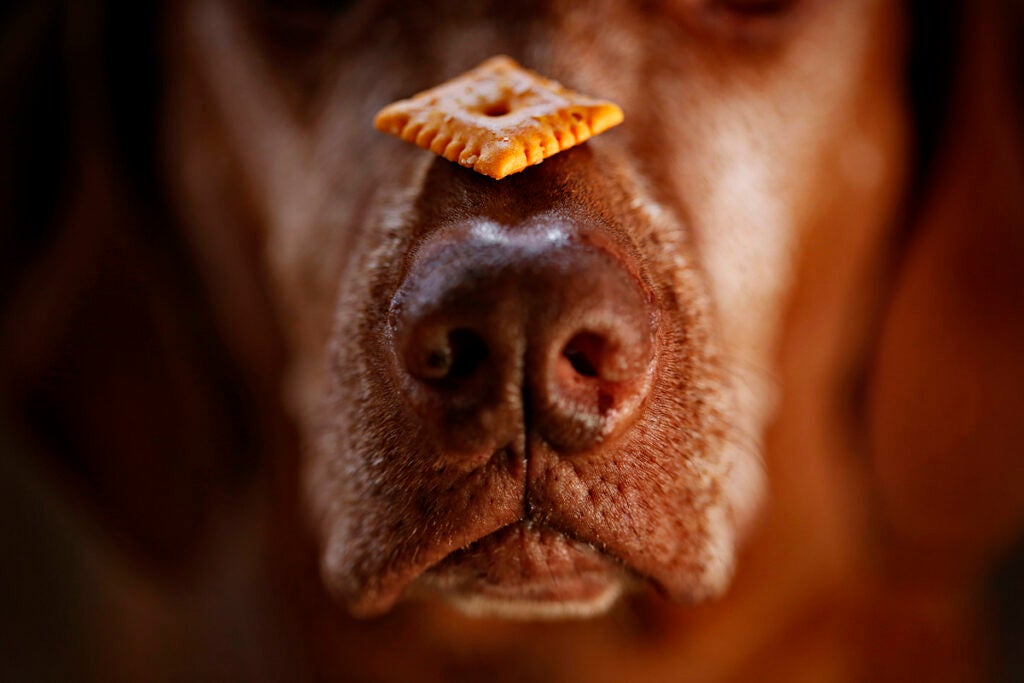 Patience…
By Marc Piscotty Tanner, an 8 year-old male Vizsla, balances a Cheezit on his nose while waiting for the command to go ahead and eat it one afternoon. The Vizsla is a medium-sized short-coated hunting dog of distinguished appearance and bearing. Robust but rather lightly built, they are lean dogs, have defined muscles, and are observed to share similar physical characteristics with the Weimaraner. The Vizsla is a natural hunter endowed with an excellent nose and an outstanding trainability.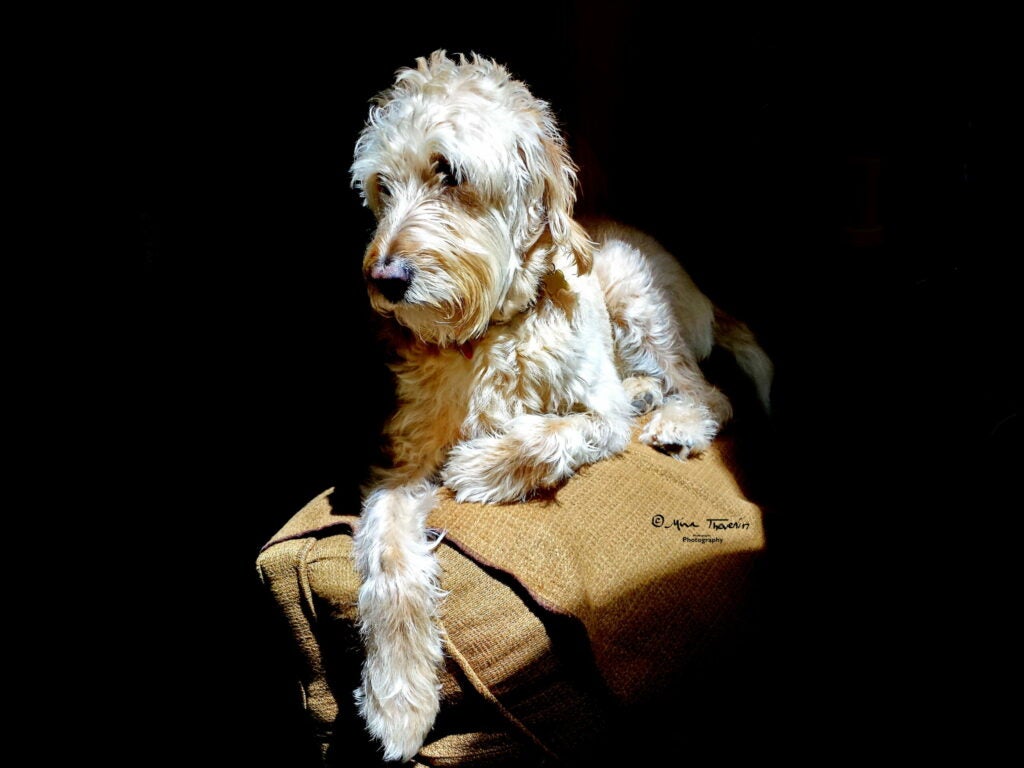 Sara in Skylight
By Mina Thevenin Sara was laying on the back of the chair when I walked into the room and captured her in the stark sun from the skylight. She really doesn't like to have her picture made, tho I finally caught her expression of great thoughtfulness. She is my beloved Sara.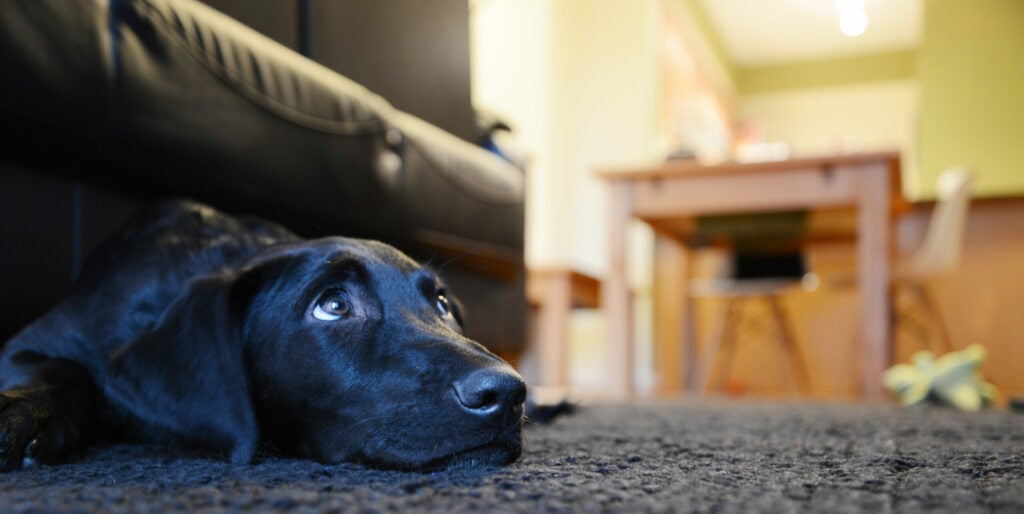 Blending In
By Roberta Amatiello There are many myths about black dogs making them the least likely to get adopted. One reason being that they are difficult to photograph. Though it may be true, it did not stop me from adopting and photographing this beautiful black puppy. The window behind me allowed me to use natural light to capture his stunning features. Minor adjustments using Photoshop CS6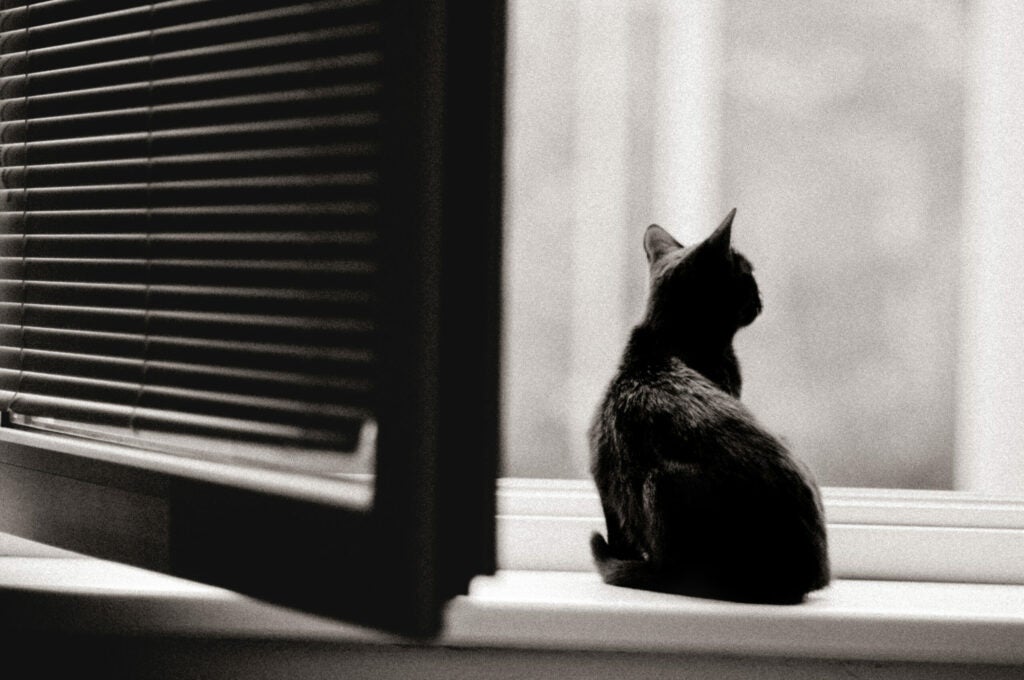 Ronda
By František Štabrila My cat, back in the days she moved in with me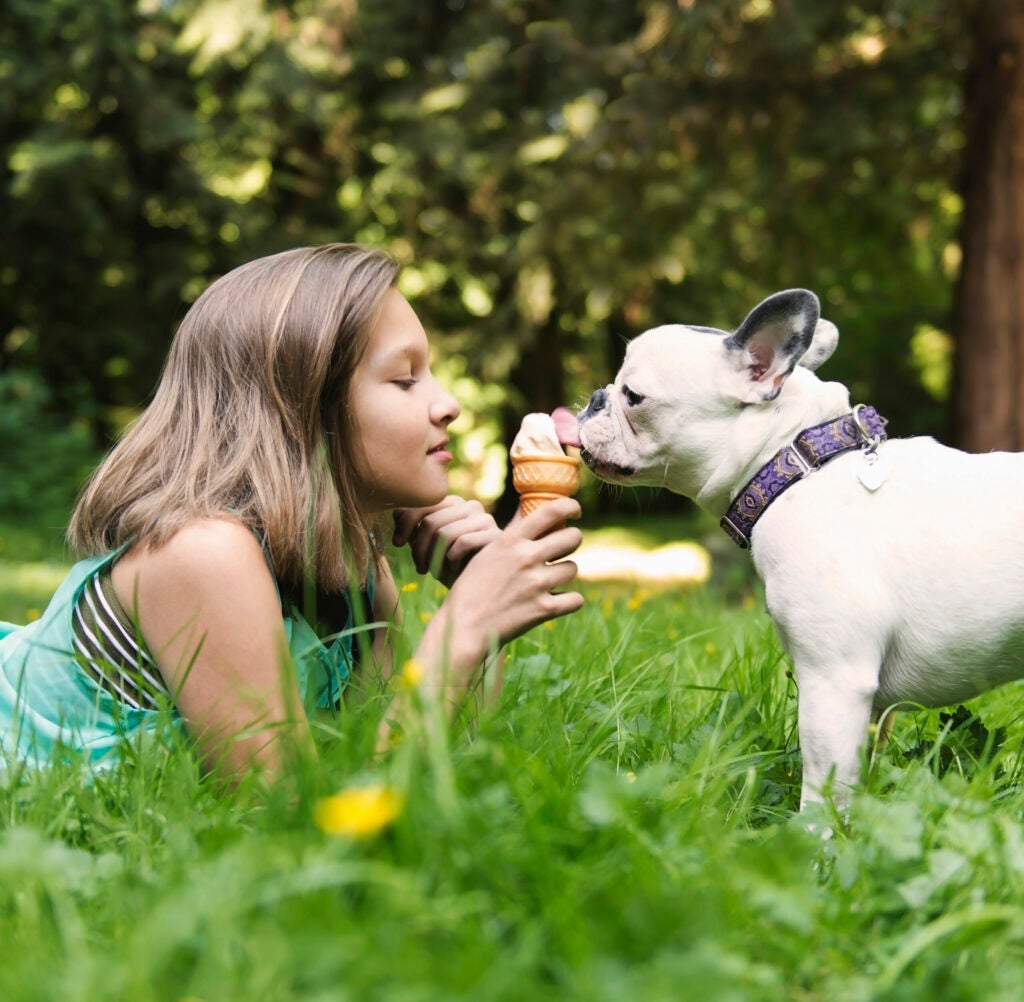 Dog days of summer
By Michelle Caldwell We all love our pets and we love to treat them like family. It is the symbolism of friendship and unconditional love.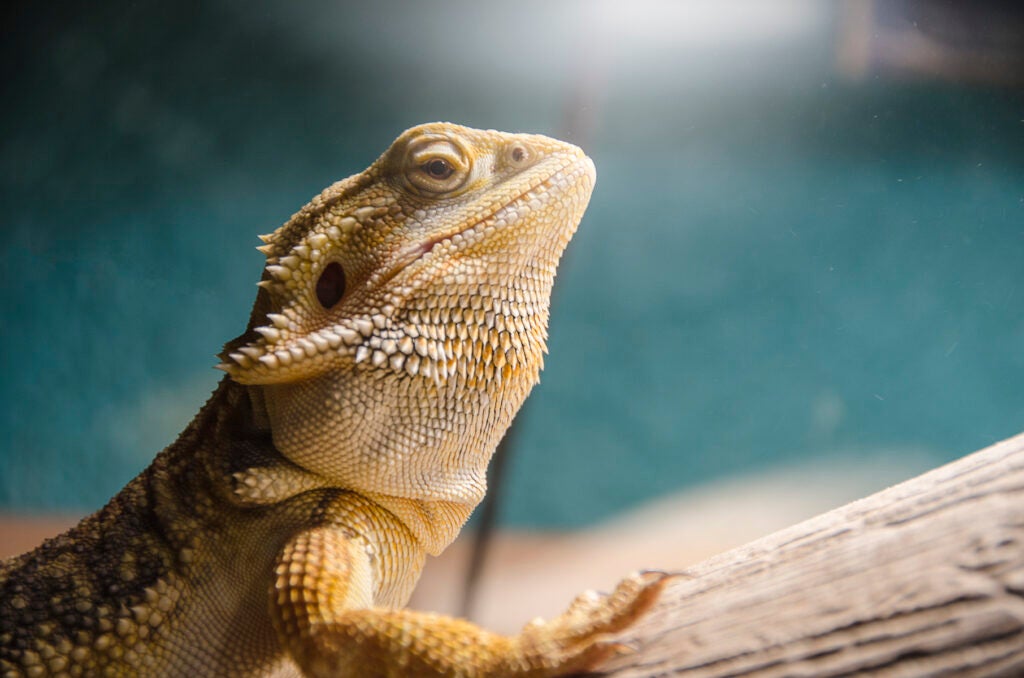 Lizzy
By Jensine Odom Meet Lizzy, the bearded dragon. She was a birthday present a few years ago from my sister.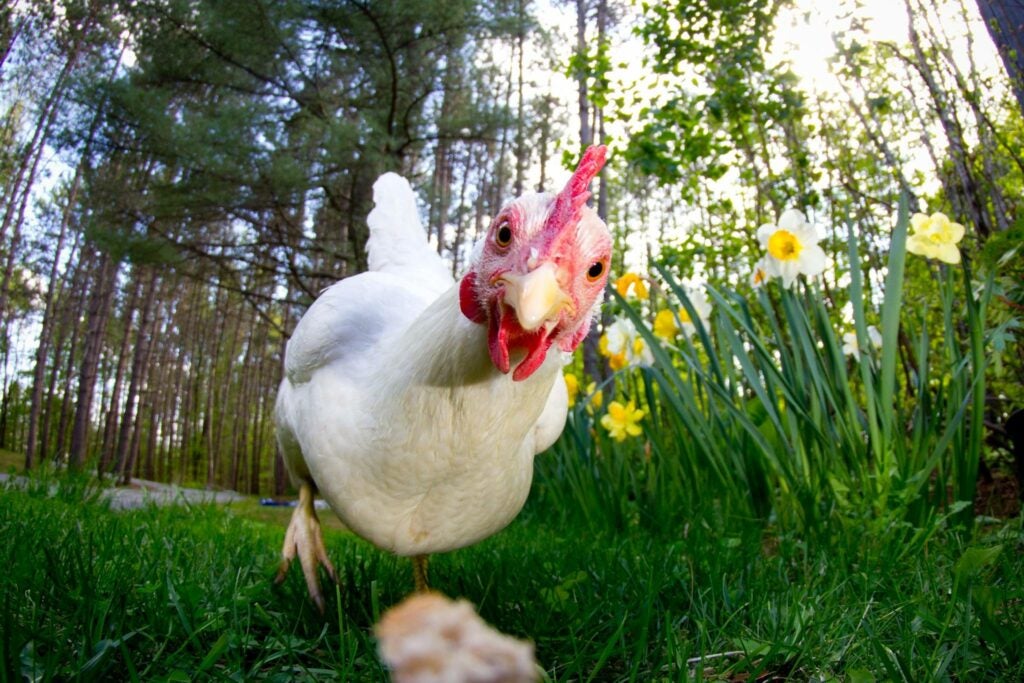 Chicken up-close with a wide angle lens
By Zach Zorn One of my pet chickens Plucky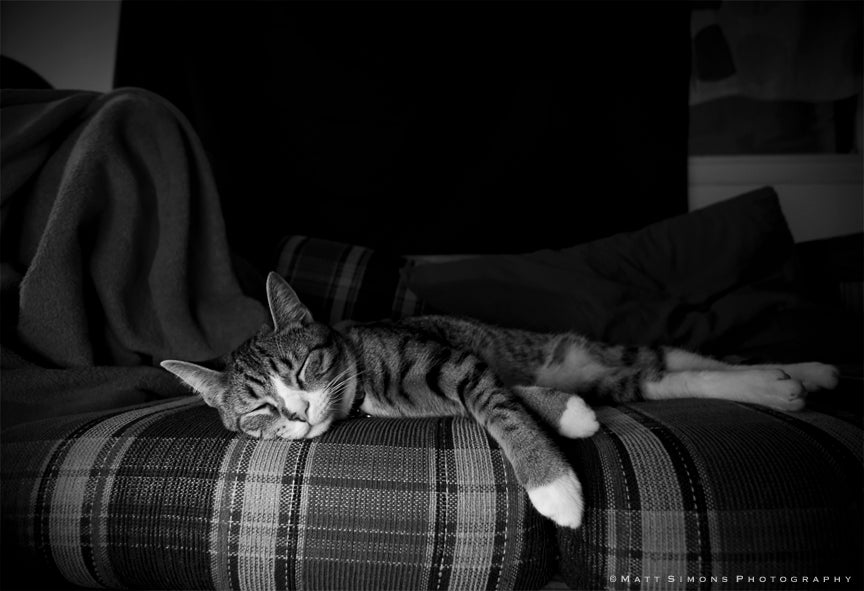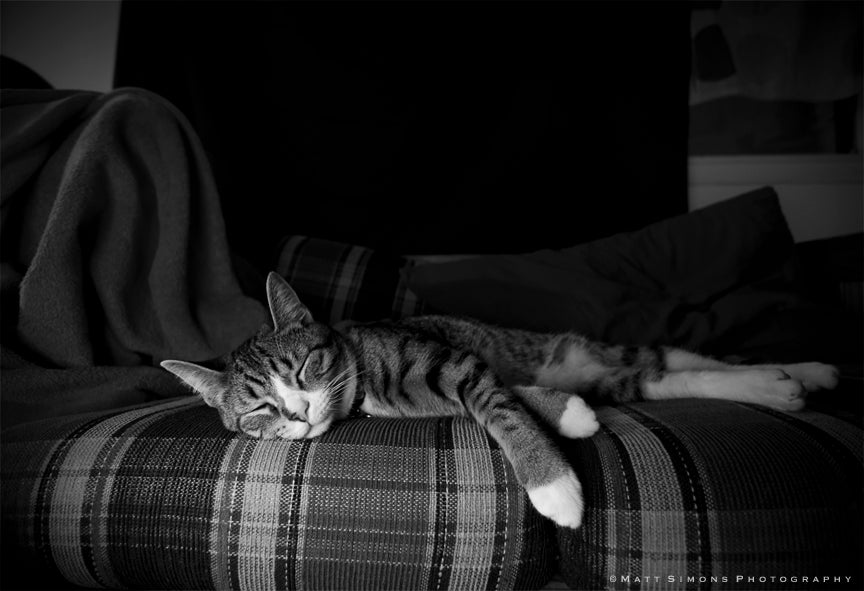 Tuna
By Matt Simons This is my cat, Tuna, doing what he does best!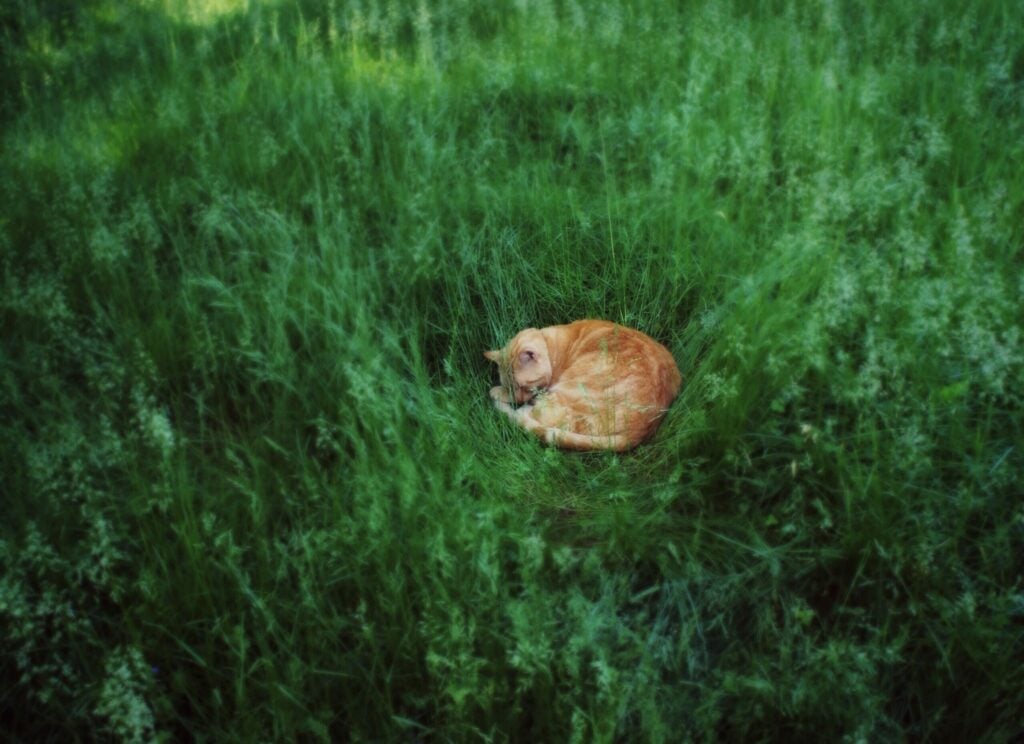 Springtime Naps
By Monica Weglarz Whenever spring comes along, my cat Jacob enjoys roaming around outside exploring. After lots of "strenuous work", he decides to sleep somewhere in the shade. Here is a picture of him snoozing in the grass in my backyard.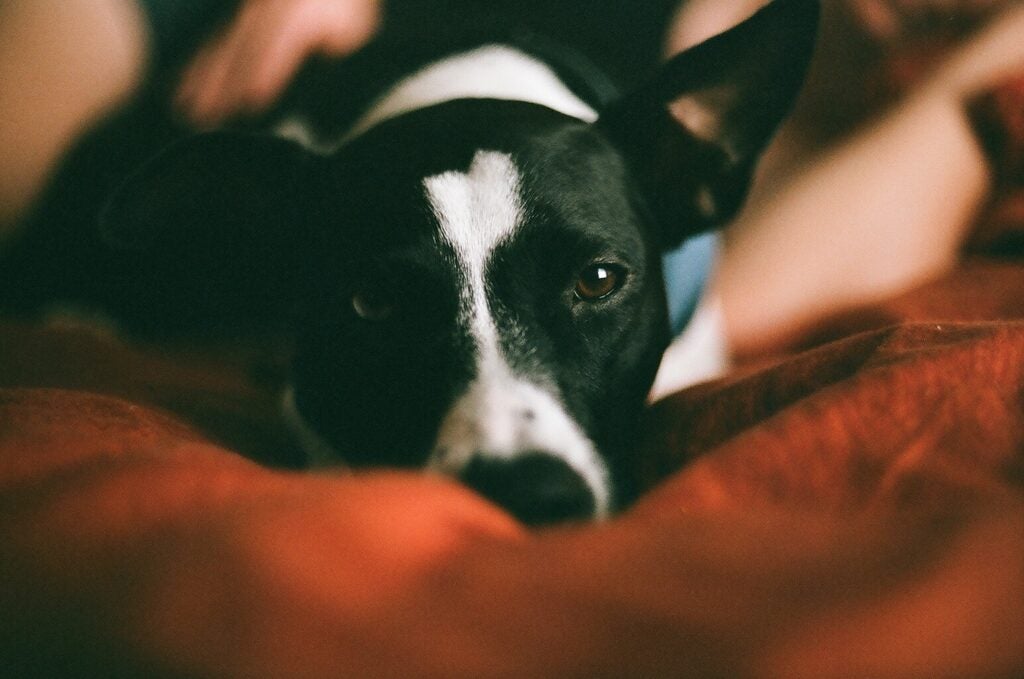 Sleepy Dog
By Marcelo Murillo Taken with a Mamiya DTL 1000 film camera using Kodak X-TRA 400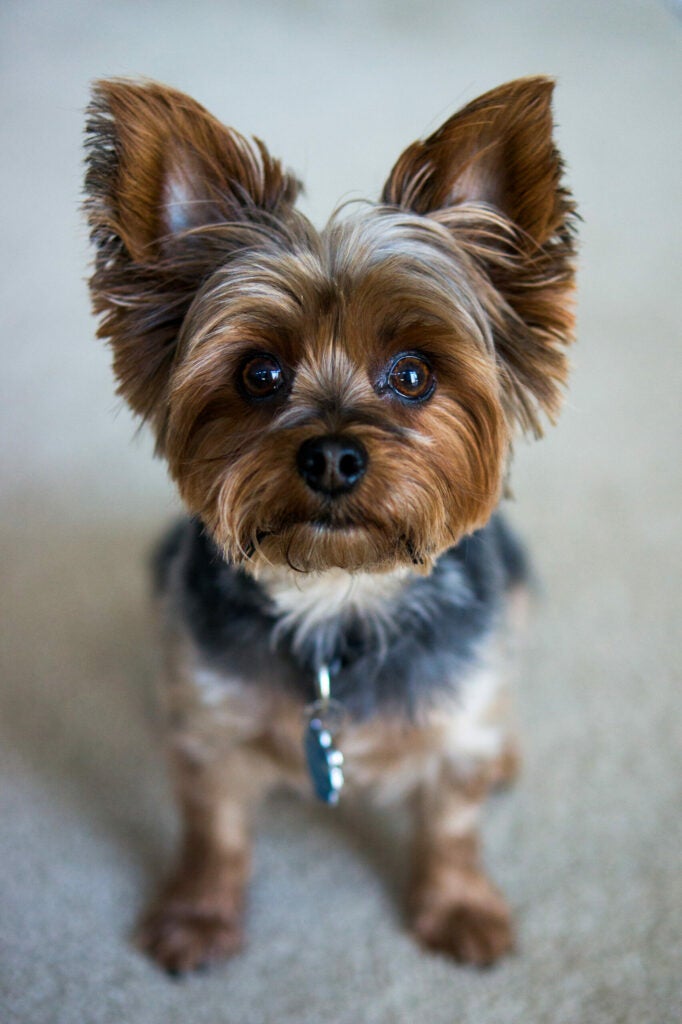 dexter's portrait
By CHRISTOPHER WU Dexter loves picture day and his new hair cut!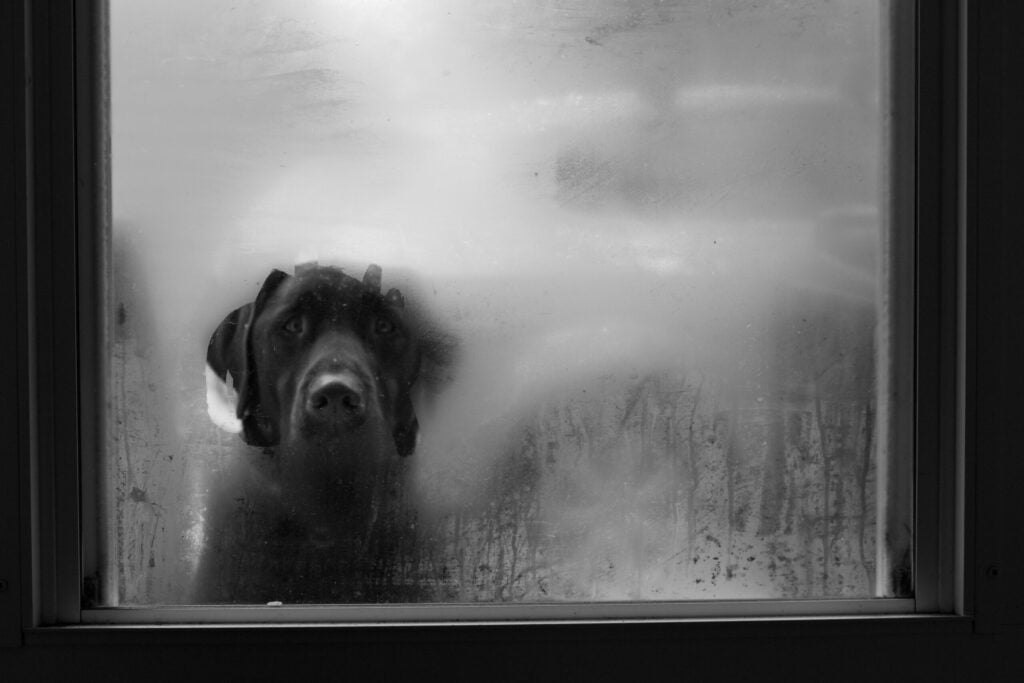 Bella at the door
By Joe Rutkowski Bella wanted to come in from the chill on a late autumn morning. Just a little wipe of the condensation off the door provided a perfect frame for her portrait. Converted to B&W in Lightroom with minor adjustments/cropping.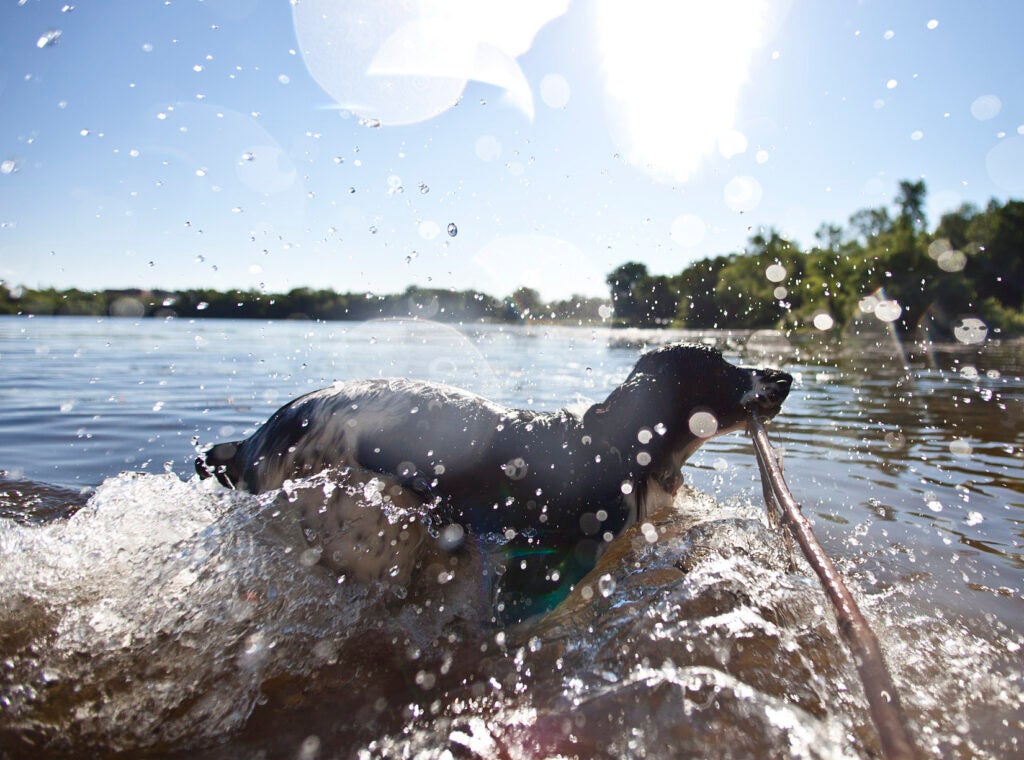 Molly in Leamy
By David Johnson Molly the English Springer Spaniel in Lac Leamy, Gatineau, Quebec. I chased her with a stick and my camera just waiting for the perfect splashy photo in the water.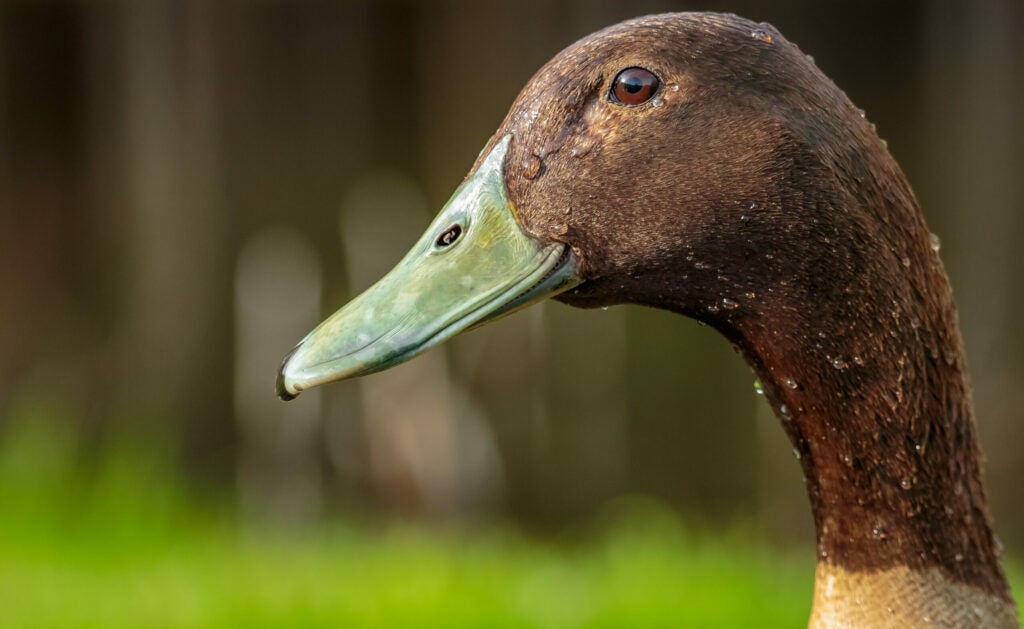 My friend
By LAURA ZAMFIRESCU this one is one of my 4 ducks, it's the male…i took this shot when he came out of the pond to see me…i used lightroom for some sharpening and colors
Car ride
By Matt Ellis Took the dog out for a car ride while I hung out the passenger window with camera and flash in both hands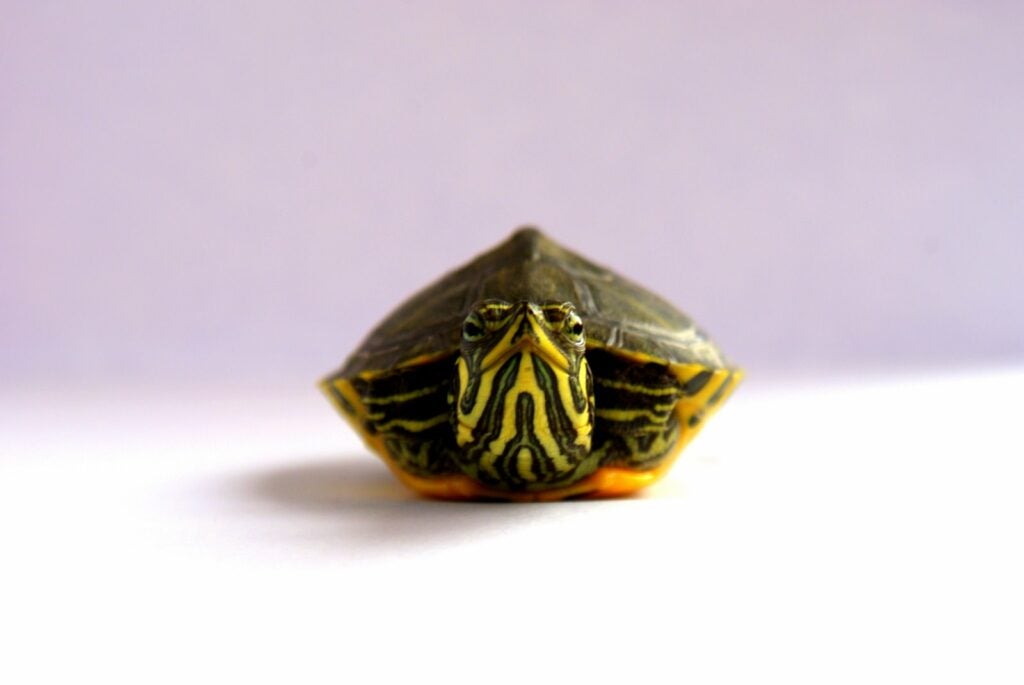 Homie
By Lucjusz Sawicki Homie was my gift for the 18 birthday.
Boxer in The Ring
By Matthew Giobbi Sadie loves to be photographed in the studio! Her favorite lighting is butterfly. She giving the stare-down to her opponent in this image.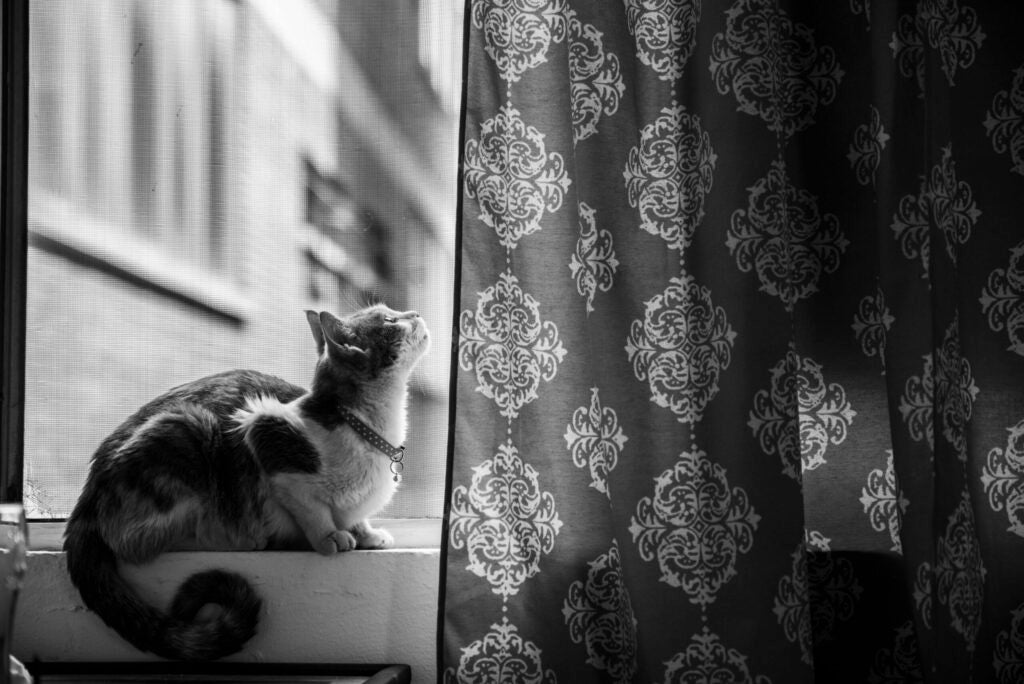 Luna waiting for dad
By Maria-Fernanda Cano One of Luna's favorite spots to wait and see the arrival of one of owners.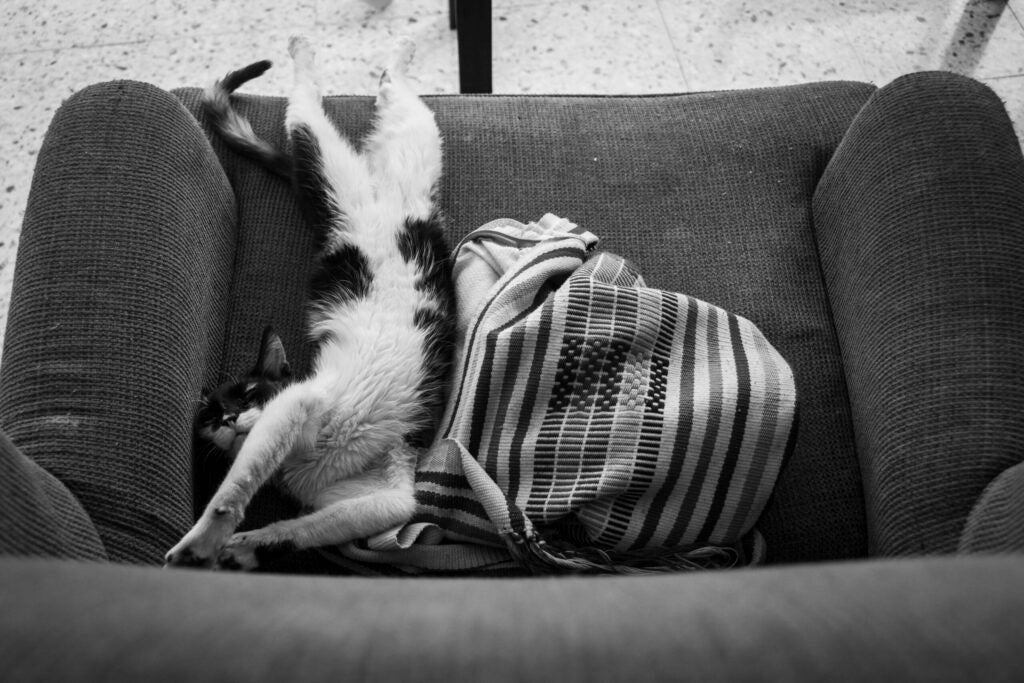 Maya sleeping
By Maria-Fernanda Cano Just like Luna, Maya is an adopted cat that has brought joy to my home. Here she is sleeping in the same position i do. Camera: Nikon D800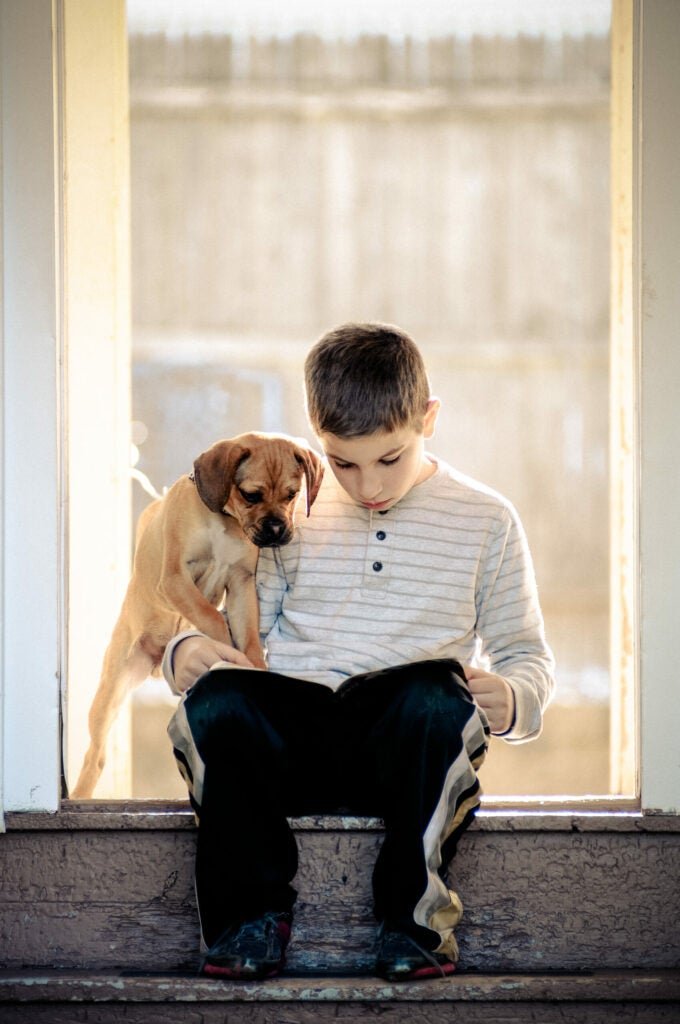 One Smart Pup
By Vincent Gogluicci When my 11 year old started reading comic books, his buddy Chase wanted to read them too. I took this photo while they were sitting on the stairs to our porch using my Nikon D300 with an 80-200mm lens at iso 200 and added 1/3 of a stop of exposure because of the back light.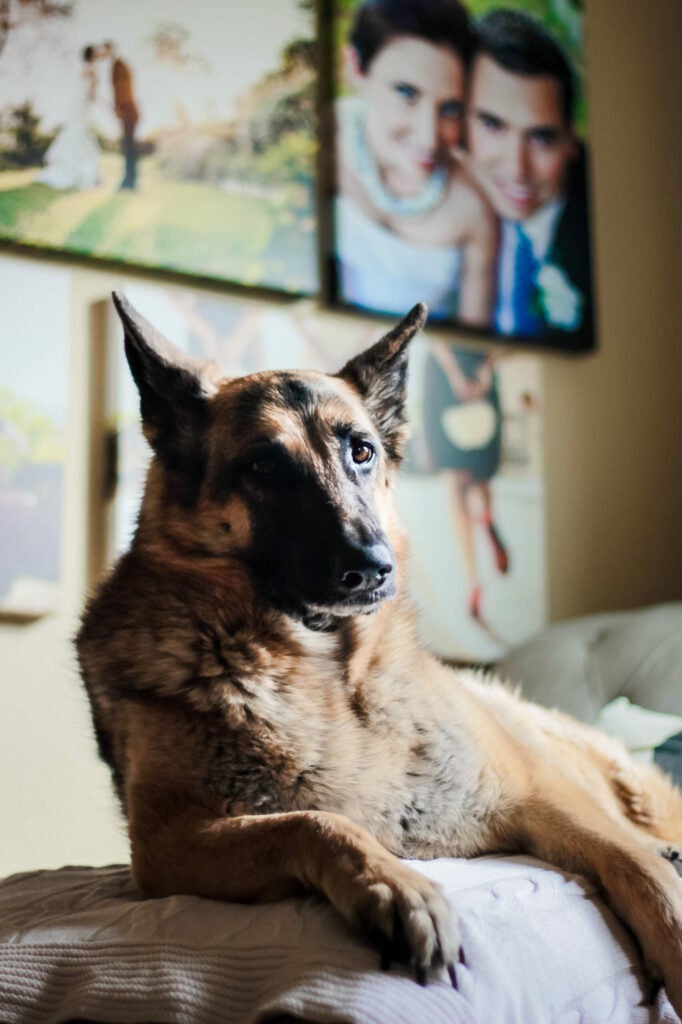 Ari :: Windows to the Soul
By Sara Range Ari, our 7-year-old German Shepherd, sits in reflection on her favorite chaise lounge chair in her favorite little corner full of magical natural light. Ari was diagnosed with a fungal infection that will eventually take her from us, but she is such a strong fighter. I love capturing her life in pictures that show her true fighting spirit and her well-lived life.