Getty Awards First 2008 Editorial Photography Grants
The $20,000 award is one of the biggest in the photo industry.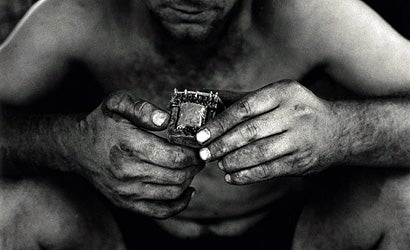 While nearly 140 photographers submitted entries from 29 countries, only two carry the distinction of receiving the 2008 Getty Images Grants for Editorial Photography. Ian Martin of Oakland, California and Lorena Ros of Brooklyn, New York were the first two photographers selected to receive the award this year.
Four judges met to evaluate the entries in January, while the awards were first announced this Thursday. Simon Barnett of Newsweek, David Griffin of National Geographic, Alison Morely of the International Center of Photography, and Rosanna Sguera of Vanity Fair sat on this year's panel.
In addition to receiving their $20,000 grants to pursue the work they proposed, the photographers will receive editorial support from Getty Images photo editors. They're also presented with the opportunity to sign a one-year exclusive-rights deal with Getty, which will promote their work to editorial clients.
Ian Martin, one of the two photographers awarded, will continue coverage of his project, "Hidden Minority: South Africa's White Poor." Martin, who began his project in South Africa over a two-week period in January 2007, will continue documenting the lives of white South Africans living on less than $40 (US) a month.
Originally from Barcelona, Lorena Ros plans to use her grant to photograph and interview 30 survivors of childhood sexual abuse throughout the United States. For her project, "Silent Witness," she will focus on the unique experiences of a diverse group of now adult survivors, both male and female, of this rarely discussed crime, while maintaining a common theme. Fifteen of the survivors will be featured in a traveling exhibition of 60 images. Ros plans to release both a Web site and book after completing the project.
With a total of $100,000 at its disposal, Getty will award three additional grants in September, with applications due by May 15, 2008. Photographers interesting in submitting a proposal can visit Getty's Web site. Additional portfolio images can be found on the site as well.