Photo Accessory Company Photoflex Is Back In Business (Maybe)
Less than a month after announcing their close, Photoflex is trying to come back
We may earn revenue from the products available on this page and participate in affiliate programs. Learn more ›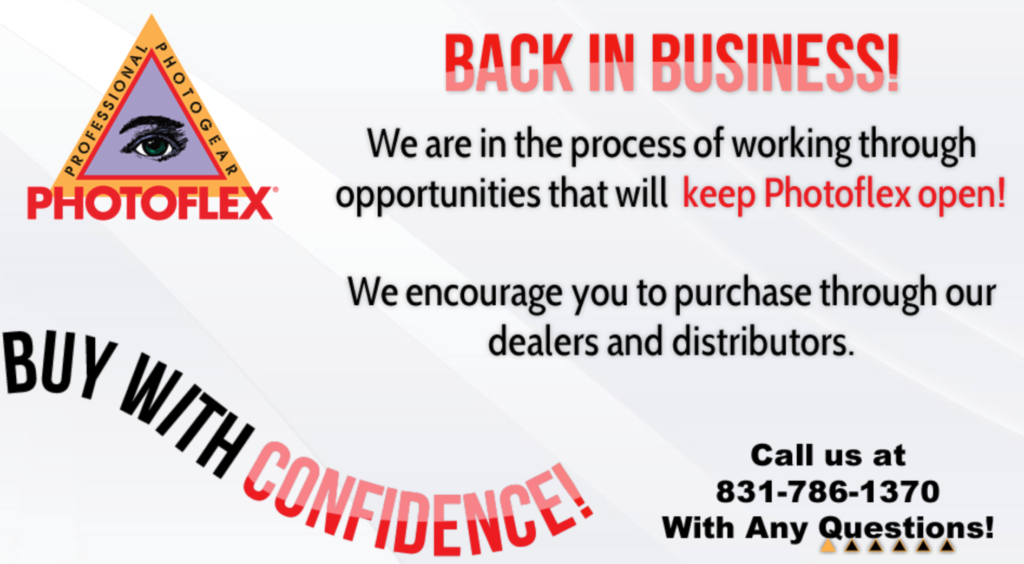 When we first posted about Photoflex shutting their operations, people thought it was some kind of April Fool's joke. I'm not a big fan of that holiday, and even if I was partial to it, that wouldn't be the kind of thing to joke about. However, one of our readers pointed out via Facebook that it now looks like Photoflex is taking back their closing and trying to stay in business.
The only real information available at the moment comes from a slide on the front of the Photoflex website. You can see it posted above. As you can see, it's not very specific, so we've reached out to Photoflex to see what's up and will update this post if we hear back.
The whole thing still feels very odd. Usually a company will wait until there's absolutely no hope before announcing their closure, so to see a turnaround like this one in less than a month is strange to say the least. Still, it would be good if they were able to right the ship. I do like their products and having more solid options in terms of lighting modifiers and reflectors isn't a bad thing in terms of market competition.