RIP: Photography Accessory Maker Photoflex Shuts Down Business [Updated: Apparently Not]
Sad to see them go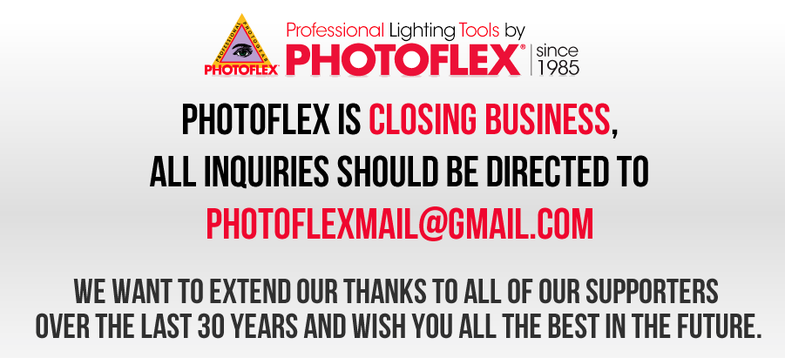 We may earn revenue from the products available on this page and participate in affiliate programs. Learn more ›
[UPDATE: As of April 19th, Photoflex put up another notice on their website saying that they're "back in business." You can read more about it here.]
I have an old Photoflex umbrella that has been part of my kit for more than a decade. Many other photographers I know have something similar, but those days are coming to an end. Yesterday, Photoflex announced that they were pulling the plug on their operations and would no longer be creating lighting or photo accessories.
Photoflex was actually in business for 30 years, getting started in 1985. They were particularly well-known for their lighting modifiers, which I found to typically be pretty durable and rather affordable. Competition has gotten tough in that arena in recent years, though. Westcott has built up a pretty large user base and store brands like B&H's Impact gear have cut into Photoflex's ability to sell their gear.
We're sad to see another industry staple go, but I might break out that little umbrella this weekend in honor of the folks who created it.
Do you have any Photoflex stuff in your kit?