Peak Design Making Everyday Backpack, Tote, and Sling Camera Bags
The wildly successful Everyday Messenger bag will now be part of a full line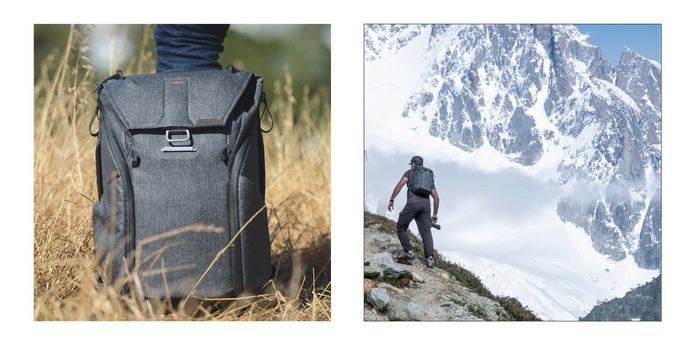 We may earn revenue from the products available on this page and participate in affiliate programs. Learn more ›
We love camera bags, but it's not often you see one generate genuine excitement outside the photography nerd set. The Peak Design Everyday Messenger bag was a runaway hit, however, and now the company is using Kickstarter to expand the line with a Backpack, Tote, and Sling bag option.
The Kickstarter, unsurprisingly, is already funded with 58 days left to go. That means the cheapest early bird options are already gone, but there are some left to be had.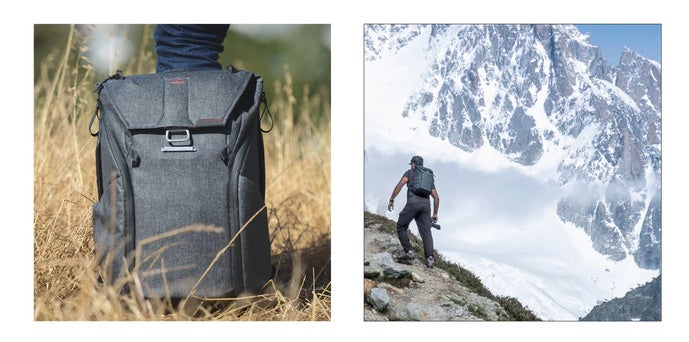 The backpack comes in two different sizes, the Everyday Backpack 20 ($260 MSRP) and the Everyday Backpack 30 ($290 MSRP). Like all the bags in the Everyday series, they use the modular, removable Flexfold dividers, Maglatch closure, a weatherproof shell, and an external carry system for things like a tripod or a yoga mat. It has a dedicated roller handle pass-through, a bunch of pockets, and a stabilizer strap. Ultimately, it feels pretty much as you'd expect if you extrapolated the Everyday Messenger into a backpack.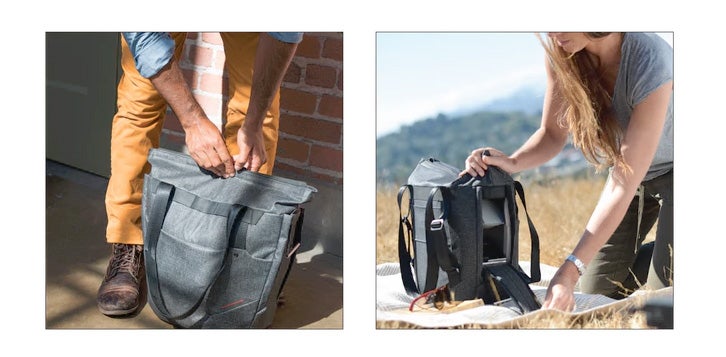 The Everyday Tote ($190 MSRP) is a bit different, because tote-style camera bags aren't very common in the industry. The top has a magnetic enclosure at the top dual side access panels, so gear is accessible regardless of which shoulder is used to carry it. In addition to the normal tote handles, it can also be adapted to work as a makeshift backpack for a different carry option.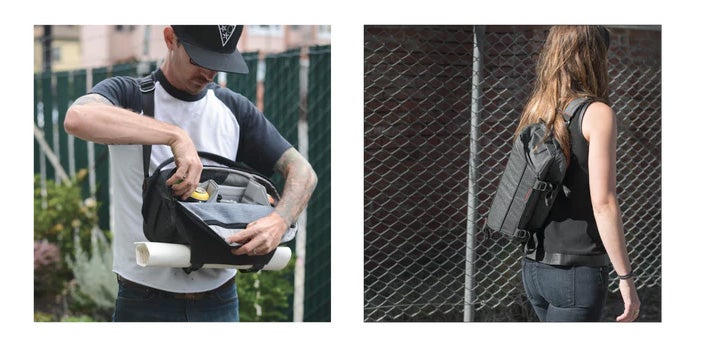 The Everyday Sling ($150 MSRP) is the last new bag in the lineup and it's meant to be a smaller bag for quicker jaunts. It can be carried in a variety of different ways, including over the shoulder, high on the back, or by the burly handle. It also has an external carry strap system and room enough for a tablet or tiny laptop.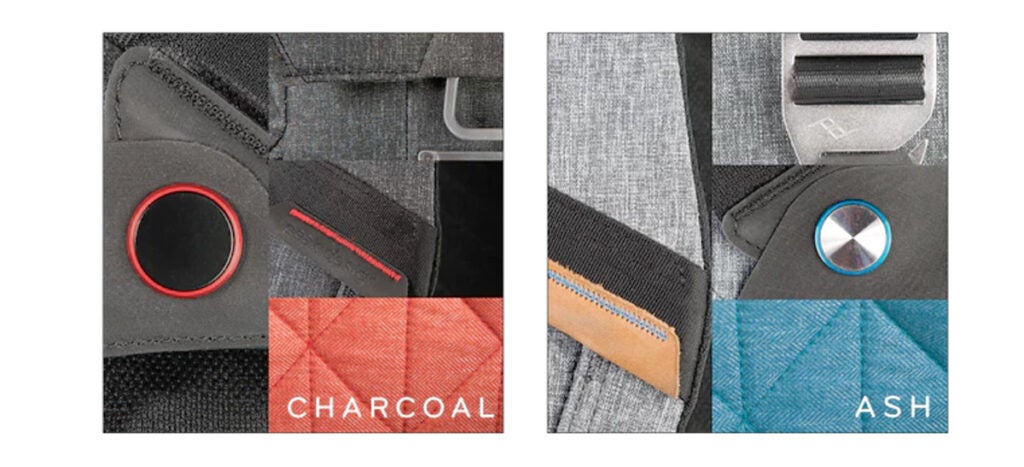 In addition to the new styles, there's also another colorway, so you can choose from the darker Charcoal outer with red accents or the lighter Ash with blue accents. Personally, I'd be very into a black option, but that's probably just me being a killjoy.
Since these are already backed well beyond their goal, they will be seeing the real world, so it's probably best to order one as soon as possible if you want in on the first wave of products. Personally, the backpacks look pretty intriguing as I'm always trying to find the perfect daypack to hold a mixture of camera gear and other junk. Find the Kickstarter page here.