The OPKIX One lets you take videos without having to stare at your phone
Be more present without sacrificing your content.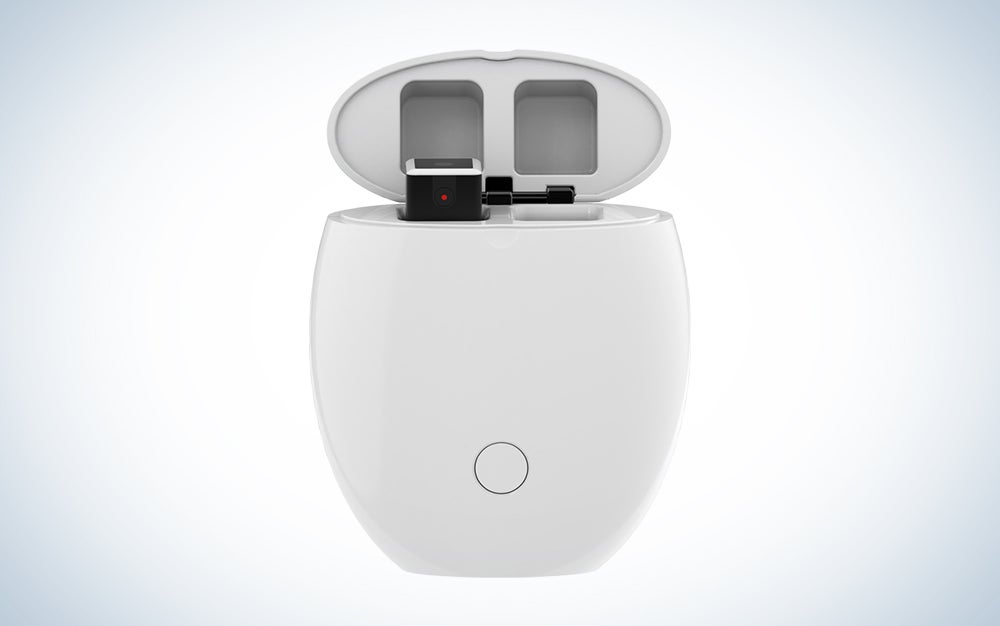 Your smartphone camera is pretty great at capturing most video footage you could ever want. But what if you want to get shoot hands-free footage walking down the street or take some actions shots skiing down a mountain? It's fairly hard to stay safe since you need to have your phone out in front of you at all times.
The OPKIX One portable camera system was designed for capturing live, social content without requiring you to have your phone in front of your face. According to the OPKIX, durability and weight were the two most important design factors. Since you don't have to use your phone to capture footage, you can record without having to sacrifice being present at an event.
The OPKIX One comes with two AA-battery-sized cameras that you can attach a range of their accessories like a necklace or sunglasses. Without the weight of an aluminum-encased camera—each one is less than half an ounce—you can almost forget the cameras are there if you use them enough.
The cameras shoot 1080p HD footage at 30 frames per second, which means you're giving up some resolution and framerate compared to a camera like a GoPro or even your smartphone. The camera modules are IP-67 rated to protect against water and dust, and each camera can hold up to 15 minutes of video on 4GB of built-in storage.
A red button on the side of each camera starts and stops the recording. A white light turns on in the front when you're rolling that you can't turn off to intentionally notify others that you are recording. The is a small omnidirectional microphone built into the side of each camera so you'll pick up audio while you're shooting.
The camera comes with egg-shaped carrying case recharges the cameras. Each cam can hold a charge of 12 minutes after a full charge, which takes about 30 minutes to complete. The polycarbonate-bodied egg case also provides extra storage. It can hold up to 70 minutes of footage (16GB) and transfers the videos to a smartphone. After you record your footage, place the cameras inside the egg, and then open up the smartphone app. After the videos sync you to apply image stabilization, emojis, or effects to the footage within the app.
Each accessory lets you use the camera in a variety of ways. The sunglasses let you magnetically connect the cameras to both sides of the frames so you can walk around without having to use your hands at all. They've also got a necklace for a single camera, a short selfies stick, and even a ring mount, which would be impractical—and uncomfortable—to try with a smartphone camera. You can get the OPKIX One single camera, egg, and accessory bundle for $395.