GoPro's new Hero7 Black flagship action camera has HyperSmooth stabilization
Say goodbye to shaky video.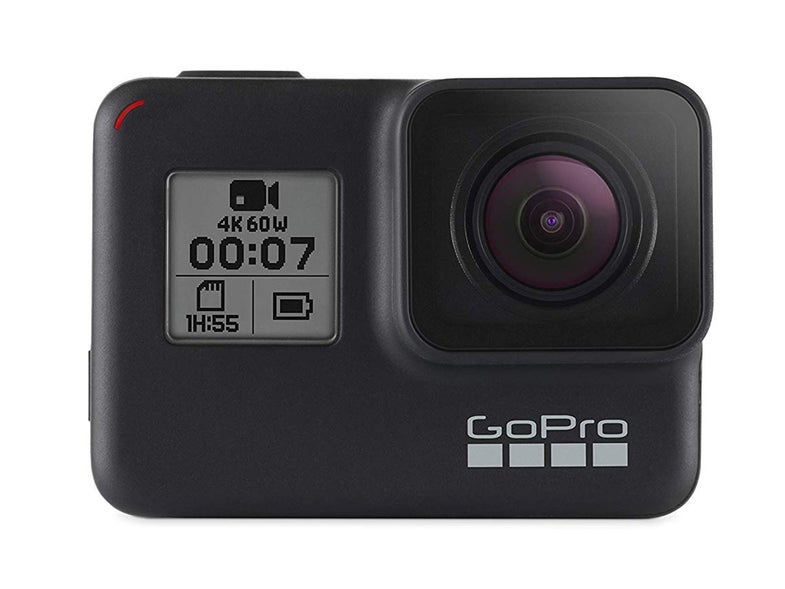 We may earn revenue from the products available on this page and participate in affiliate programs. Learn more ›
It's 2018 and shaky dad-cam video footage should be a thing of the past. GoPro's new flagship action cam, the Hero7 Black, makes it easy to shoot smooth, gimbal-like footage without having to touch an outside stabilizer. That's thanks to a new feature called HyperSmooth, which the company says also works underwater and in windy conditions (where professional gimbals often malfunction). You can check out sample footage shot with HyperSmooth in the video below:
Although the new Hero7 looks almost identical to the Hero6, the GP-1 chip has been reworked and additional RAM has been added. There are some other exciting new video features as well. TimeWarp is a high-speed time lapse feature, that takes long video sequences (like a cross country drive) and compresses them into short videos that are easy to share. It can also livestream when it's connected to your phone's cell service.

Here is what else we know about it:
Shoots 4K at 60 fps.
Shoots 2.7K up to 120 fps.
Shoots 1080p up to 240 fps.
Captures 12-megapixel stills.
Built-in RAW capabilities.
'SuperPhoto' HDR mode.
Wif-Fi and GPS connectivity.
Available September 30 for $399.
In addition to the new Hero7 Black, GoPro is also releasing two budget-friendly versions, the Hero7 Silver for $299 and the Hero7 White for $199. These models lack the front-facing displays and the HyperSmooth video feature.

The Hero7 Silver captures 4K video at 30fps and 10-megapixel stills. You can't livestream or capture HDR images with it, but it still has Wi-Fi and GPS connectivity. The Hero7 White is the most simplified version. It shoots 10-megapixel images and 1080p video at 60fps and lacks GPS connectivity.
All three models are currently available for pre-order and will be in stores by September 30.