Olympus OM-D E-M1 II: Sample Images And First Impressions
We got hands-on time with an early sample of Olympus's E-M1 II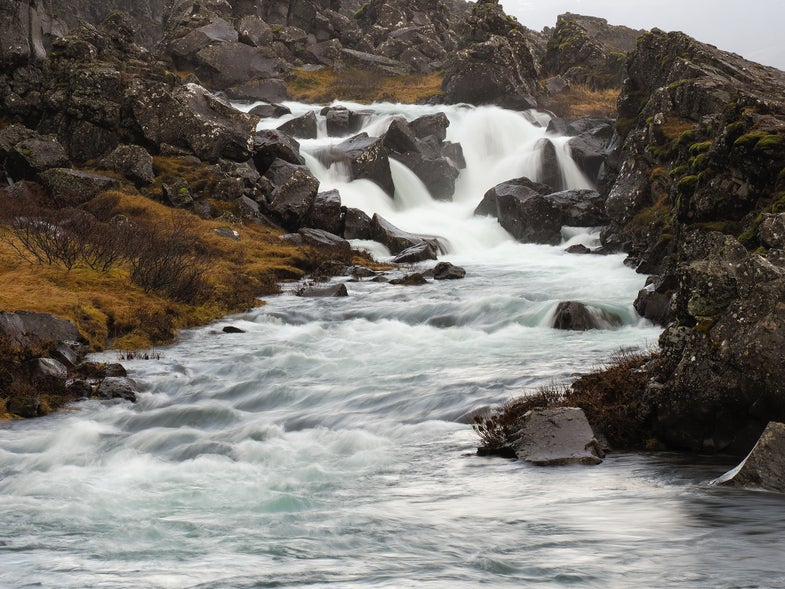 We may earn revenue from the products available on this page and participate in affiliate programs. Learn more ›
Olympus announced its new flagship ILC at Photokina in Cologne, Germany this year. Recently, the company flew a handful of journalists to Reykjavik, Iceland for the first chance to shoot with early samples of the camera. All of the images presented here were shot RAW and, since the early version of Olympus Viewer 3 available at the time was operating rather slow, output as 16-bit TIFFs. We then used Adobe Camera Raw to make adjustments to exposure, shadow and highlight detail, white balance, and sharpness.
The 20MP E-M1 II has a rugged body design that is comfortable to use. Bursts are as fast as 18fps with AF tracking or 60fps with AF locked after the first frame. There's also a Pro Capture shooting mode that buffers frames at 60fps until you press the shutter, and then continues to capture more shots at 60fps if you keep the shutter button pressed. Video tops out at Cinema 4K. In addition to contrast detection, the E-M1 II has 121 cross-type phase-detect points embedded in the imaging sensor. Focusing proved fast and sure with the 12-100mm f/4 IS Pro lens and 25mm f/1.2 Pro lenses that we used for our shooting.
Two of the most impressive things we noticed during our time with the camera are the efficacy of the 5-axis image stabilization system and the impressive weather sealing that let us shoot even in cold, rainy environments. We carried the camera around for well over an hour in steady rain, just above the freezing point and had no problem shooting when we weren't wiping water off the front lens element. The only issue we ran into was that the eye sensor that automatically switches between the articulating LCD screen and the EVF sometimes became confused once it was covered in water. This seems pretty inevitable though, so it's hard to hold that against Olympus. Still, it's good to be aware of this and occasionally wipe off the EVF when you're wiping off that front lens element anyway.
The OM-D E-M1 II is expected to be available in late December for $2,000, body only. Here are some images that we were able to capture in our time with the new OM-D E-M1 II.