Olloclip Introduces Three Interchangeable Connect Lens Kits Designed Specifically For iPhone 7 and iPhone 7 Plus
Ultra-wide, telephoto, and macro lens options for the new iPhone cameras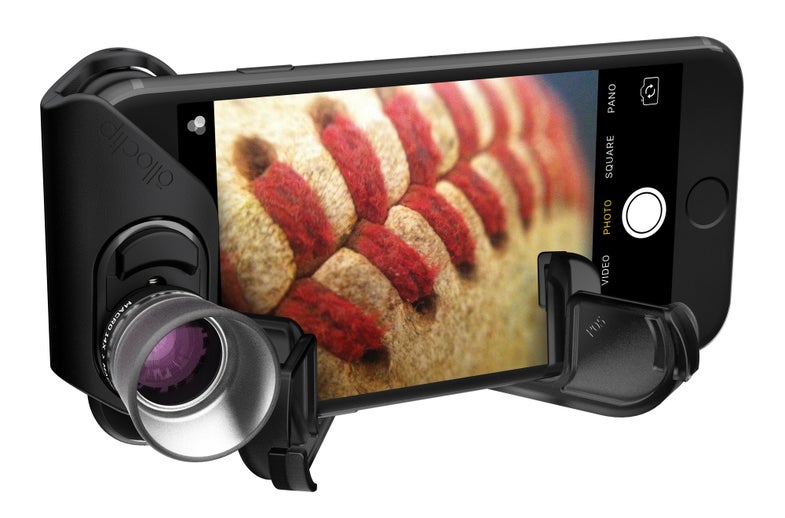 We may earn revenue from the products available on this page and participate in affiliate programs. Learn more ›
The new iPhone 7 Plus has two lenses baked right in, but Olloclip's new Connect interchangeable lens system is designed to make it even more versatile. The company has announced three different kits that come with lens adapter for the iPhone 7 and iPhone 7 Plus.
The system is based around the Connect adapter, which actually lets you swap the optics in and out. It's hinged, so it will work with some screen protectors up to half a millimeter.
The Core Lens set has a circular fisheye lens with almost 180-degrees of coverage, as well as a 15x Macro lens and a super-side optic that provides a 120-degree field of view. It costs $99.

The Active Lens kit involves a 2x telephoto-style lens, as well as an ultra-wide lens that covers a field of view of 155-degrees. It costs $119.
The Macro Lens kit includes 7x, 14x, and 21x optics for $79.99.
In addition, Olloclip has also announced new versions of the Ollo Case, which protects the phone, but is also compatible with the Connect lens mount. They come with a retail price of $30.
I've used a couple versions of Olloclip in the past and I've found the macro optics to be really fun additions to the iPhone camera. We're looking forward to giving these a shot when retail units become available.