Nikon's Z6 and Z7 full-frame mirrorless cameras: Everything you need to know
Nikon finally jumps into full-frame mirrorless.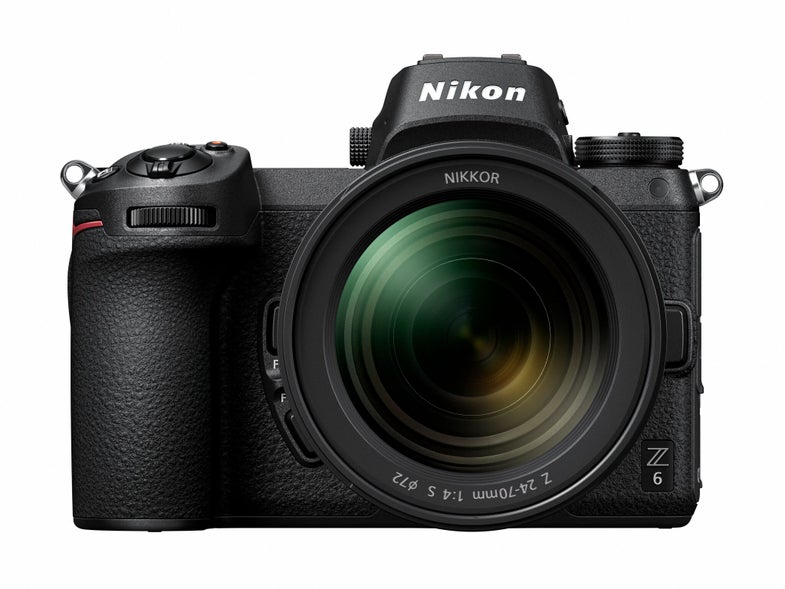 We may earn revenue from the products available on this page and participate in affiliate programs. Learn more ›
UPDATE: Nikon has announced pricing and availability for the Z6. The camera will be available Nov. 16, nationwide for $2,599.95 with the NIKKOR Z 24-70 F/4 lens and $1,999.95 for body only.
After months of rumors and weeks of teasing from Nikon, one of the world's biggest DSLR makers has finally introduced its first pro-grade, full-frame mirrorless cameras. The Z6 and the Z7 collectively represent a huge step for Nikon, which previously only offered its 1-series mirrorless cameras, which had a relatively tiny 1-inch sensor. The Z-series, however, is clearly aimed at high-end enthusiasts and even professionals, especially since the camera was built to easily adapt the company's huge selection of existing F-mount lenses.
Here's everything you need to know at a glance.
Sensor
The Z6 uses a 24.5-megapixel full-frame sensor with a maximum ISO of 51,200.
The Z7 has a 45.7-megapixel full-frame sensor with a maximum ISO of 25,600.
The Z6 has a low-pass filter to combat moire, but the Z7 does not to maximize detail.
Sensor-based image stabilization adds vibration reduction to any lens attached.
Design
Both cameras are identical in terms of design, size, and layout.
Weight checks in around 1.5 pounds.
The lens mount is 55mm wide and has a 16mm flange distance, which accepts Nikon F lenses with a $250 adapter.
Weather-sealed body takes aim at Sony's A7, which isn't as rugged.
A single XQD memory card slot replaces SD.
Autofocus
Both cameras use a hybrid AF system with phase detection AF pixels on the sensor.
The Z6 has 273 focus points, while the Z7 has 493.
Displays
The eyepiece has a 3.69 million dot OLED display with 100 percent coverage of the frame.
The main display is a 3.2-inch touchscreen with 2.1 million pixels.
Lenses
New lenses will use the new Z mount.
There are three lenses at launch: 35mm F/1.8 S, 50mm f/1.8 S, and 24-70mm f/4 S
The $250 adapter will attach older Nikon F lenses. It will be $150 as part of a bundle until early 2019.
Pricing
The Z6 will cost $1,995 alone or $2,599 with the 24-70mm lens.
The Z7 will cost $3,395 alone or $3,999 with the zoom lens.
On paper, the new cameras should give Nikon users a lot of what they wanted. The cameras are compact, but not cramped, and the sensor options make sense. The Z6 seems like a great all-around camera at under $2,000 for the body.
One quirk, however is the memory card configuration. The move to XQD is curious since SD is so cheap and widely available, but choosing a single slot configuration instead of a pair is more troubling. Most professionals prefer to shoot a pair of cards at once so they have a real-time backup of their work in case of memory card catastrophe.
We're looking forward to getting hands-on time with the new cameras soon.
Related: Hands on with the new 45.7 megapixel Nikon Z7 mirrorless camera