The Nikon Coolpix W100: A Camera for Kids
A simple, waterproof camera for kids has wireless connectivity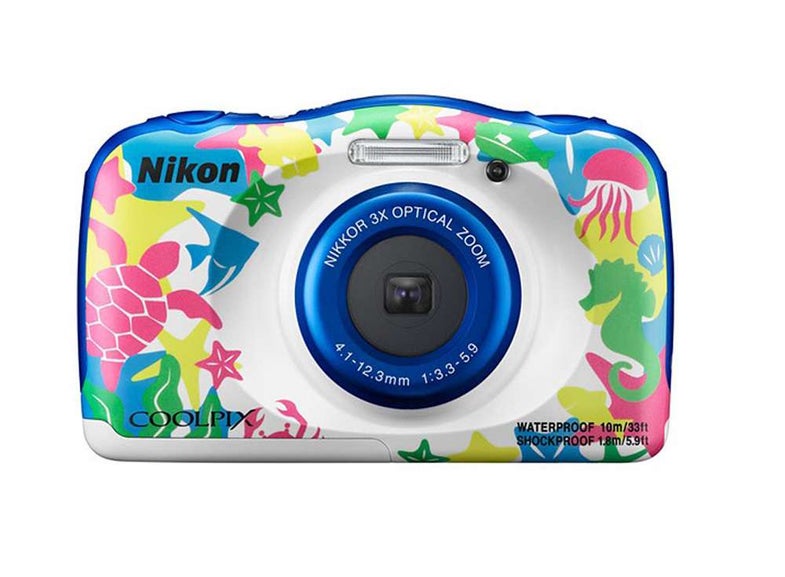 We may earn revenue from the products available on this page and participate in affiliate programs. Learn more ›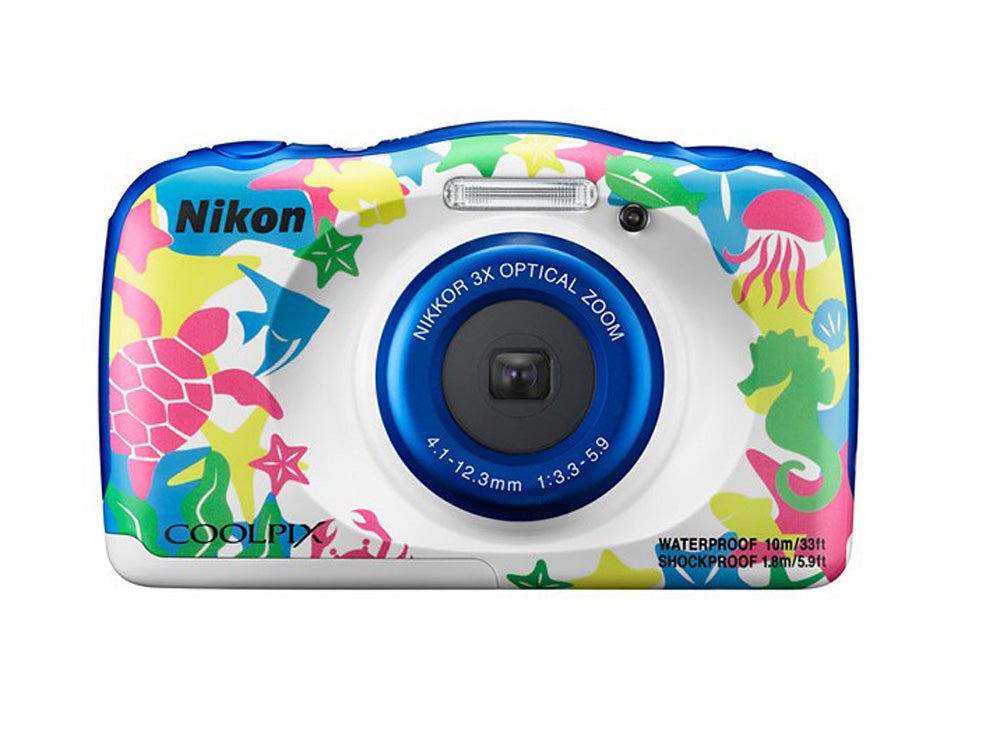 As photo enthusiasts, we're typically looking for bells and whistles on a good compact digital camera, but the Coolpix W100 is meant to be something different. The camera for kids is a continuation of Nikon's line of simplified, ruggedized, waterproof cameras meant for basic uses and for kids who want to learn their way around a shutter button.
The W100 camera for kids hasn't been announced officially in the USA quite yet, so there's no pricing information, but if previous models are any indication, it will be pretty affordable. It has a 3X optical zoom lens and it is natively waterproof without an extra case.
The selection of buttons on this camera for kids is simplified to keep things basic, which is helpful for those just learning and when you're shooting underwater. The top of the camera has a power button, a shutter release, and a video record button, all of which are very easy to see and differentiate. The back of the camera has an LCD display, a four-way pad, a review button, and four larger buttons for navigating the menus.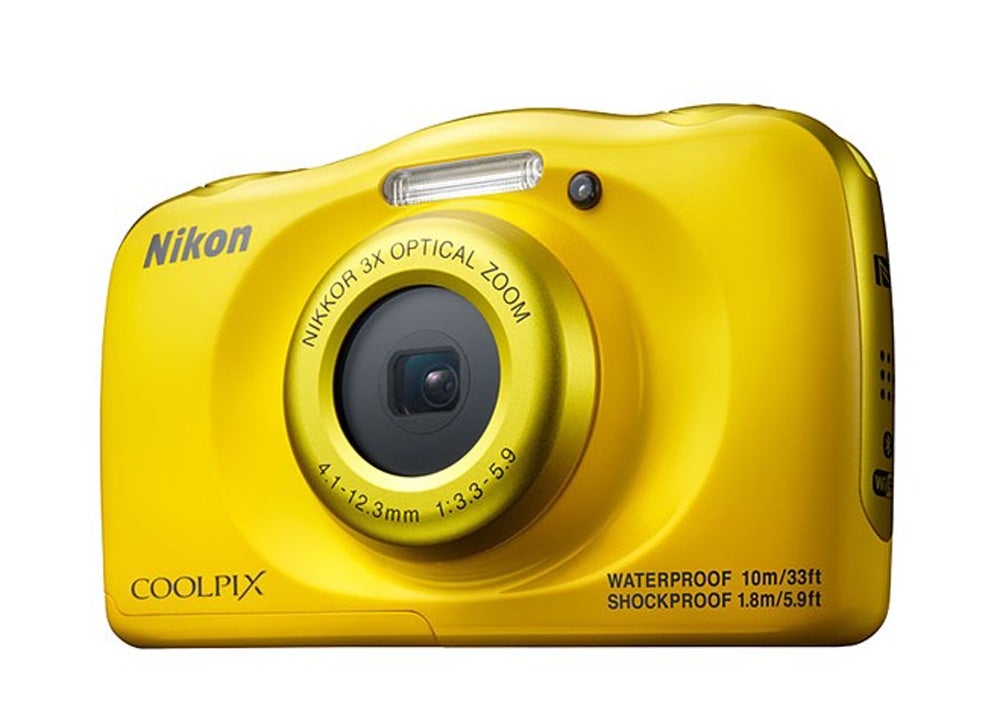 In terms of imaging power, the W100 has a 13.2-megapixel sensor inside, which provides big enough files without taking up tons of space. Perhaps most importantly, the camera has SnapBridge, which uses Wi-Fi to allow the photos and videos to be transferred, saved, edited, and shared from a mobile device without having to physically connect the camera and upload the content.
The camera for kids is available in a variety of colors, including pink, blue, yellow, and a very lively underwater-themed graphic design.