Wireless Flash Control With Nikon's New SB-5000
The latest flashes from Nikon can talk to one another via RF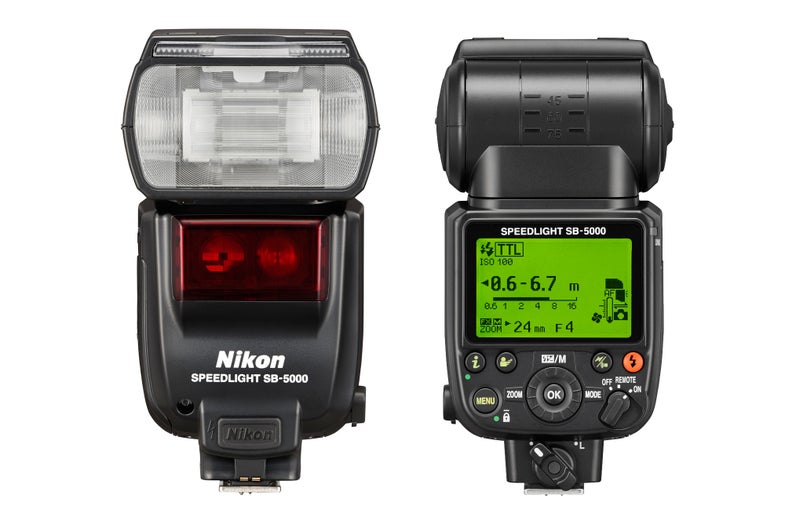 The big news today out of the Nikon camp was obviously their new DSLRs, but they also have some pretty noteworthy news about their wireless flash system. The new Nikon SB-5000 is the first Nikon flash to have wireless radio functionality built right in, which is a considerable advance for their DSLR line.
The SB-5000 has a wireless range of about 98 feet and, unlike flashes that are remotely controlled with a pop-up flash, it doesn't need to be within the camera's line of sight. So, if you want to hide a flash around a corner or behind a wall, you can do just that.
The flash itself is comparable in overall power to the SB-910 that came before it. The speedlights can be arranged in up to six groups, each of which can contain a total of 18 flash units. The SB-5000 can be controlled via in-camera menus and can mix and match TTL and manual operation.
The radio system is only compatible with the new D5 and D5000 cameras at the moment, and it requires that you buy a WR-R10 transmitter in order to to control things remotely.
Interestingly enough, the radio system can also be combined with the optical system, so you can have even more flexibility if you have some older Nikon flashes or an SU-800 Commander unit.
Aside from the radio, the form factor has been switched up a little bit, which allowed Nikon to fit a new cooling system, which the company claims helps it fire more often over a longer period of time before overheating.
The SB-5000 will cost $599 when it hits the market in March, which certainly isn't inexpensive in terms of wireless flash capabilities, but it costs only $50 more than the SB-910 at the time of this writing.
Built-in speedlight radio triggers seem to be working for Canon, which released its second RF Speedlite last year. It will be interesting to see how Nikon's system actually measures up.