Sony announces a Retinal Projection Camera Kit to help low-vision individuals
The new kit is a collaboration between Sony and QD Laser to make photography more accessible.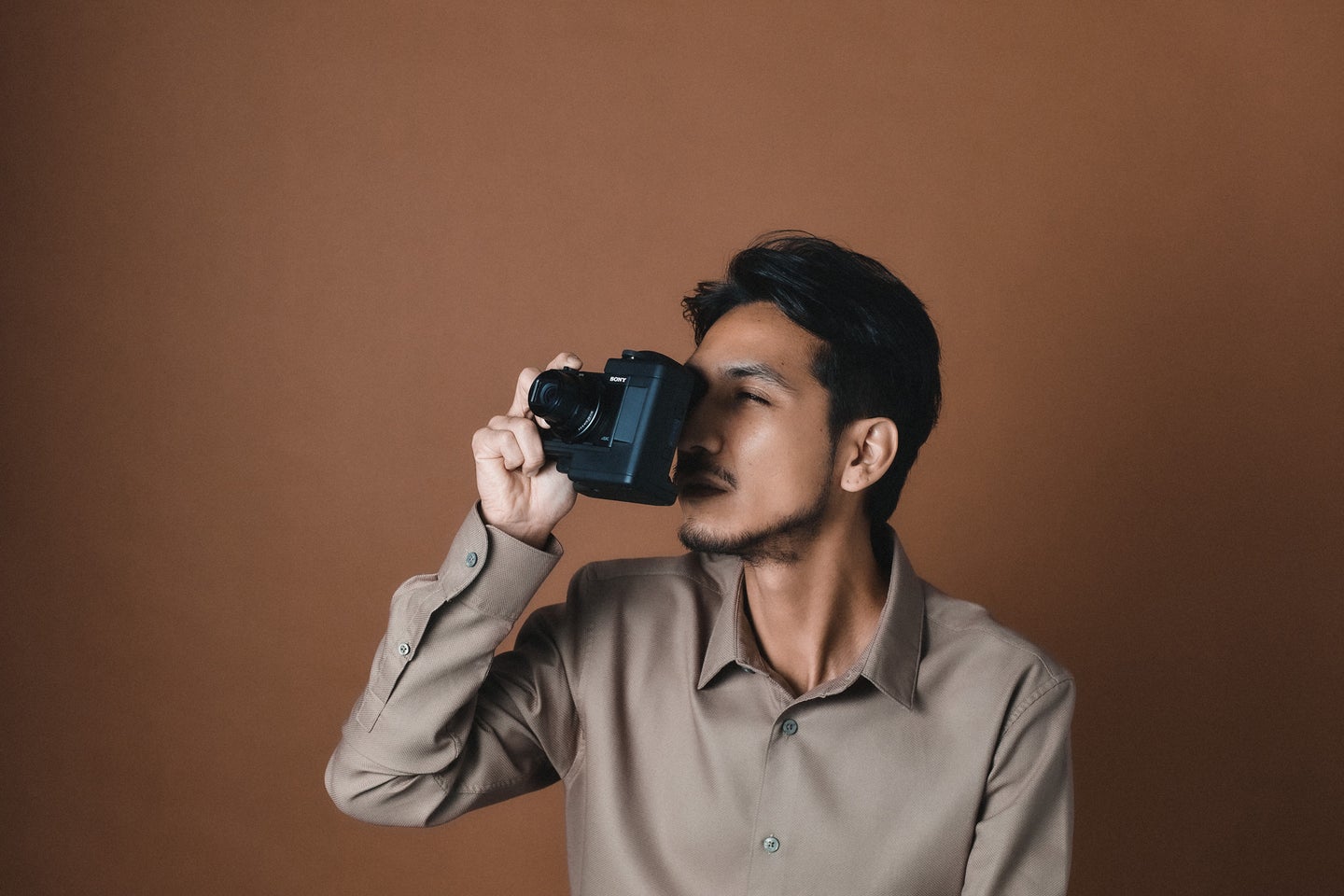 Sony Electronics has announced a unique and intriguing new product aimed at expanding access to photography as well as assisting those with low vision. Its new DSC-HX99RNV kit, despite its rather uninspiring name, is a fascinating retinal projection camera kit that helps people with visual impairments see better through the camera. The kit comes with Sony's DSC-HX99 compact camera and QD Laser's RETISSA NEOVIEWER, which uses laser retinal projection technology. The camera kit allows people with low vision to see the world in a sharper way.
DSC-HX99 camera details
Released in 2018, the Sony Cyber-shot DSC-HX99 camera is nothing new. But its compact form factor makes it an ideal camera for this project. At only 4 x 2.3 x 1.4 inches and 8.54 ounces, it's small enough on its own to be pocketable. So adding the more advanced and, therefore, larger viewfinder is much more feasible. 
As a point-and-shoot camera, it features a built-in lens that provides a 24-720mm equivalent zoom range. That's a massive 30x zoom, which opens up a lot of possibilities for seeing and photographing. At the wide end, the lens can focus as close as 1.97 inches, which would help with seeing close objects as well as those in the distance.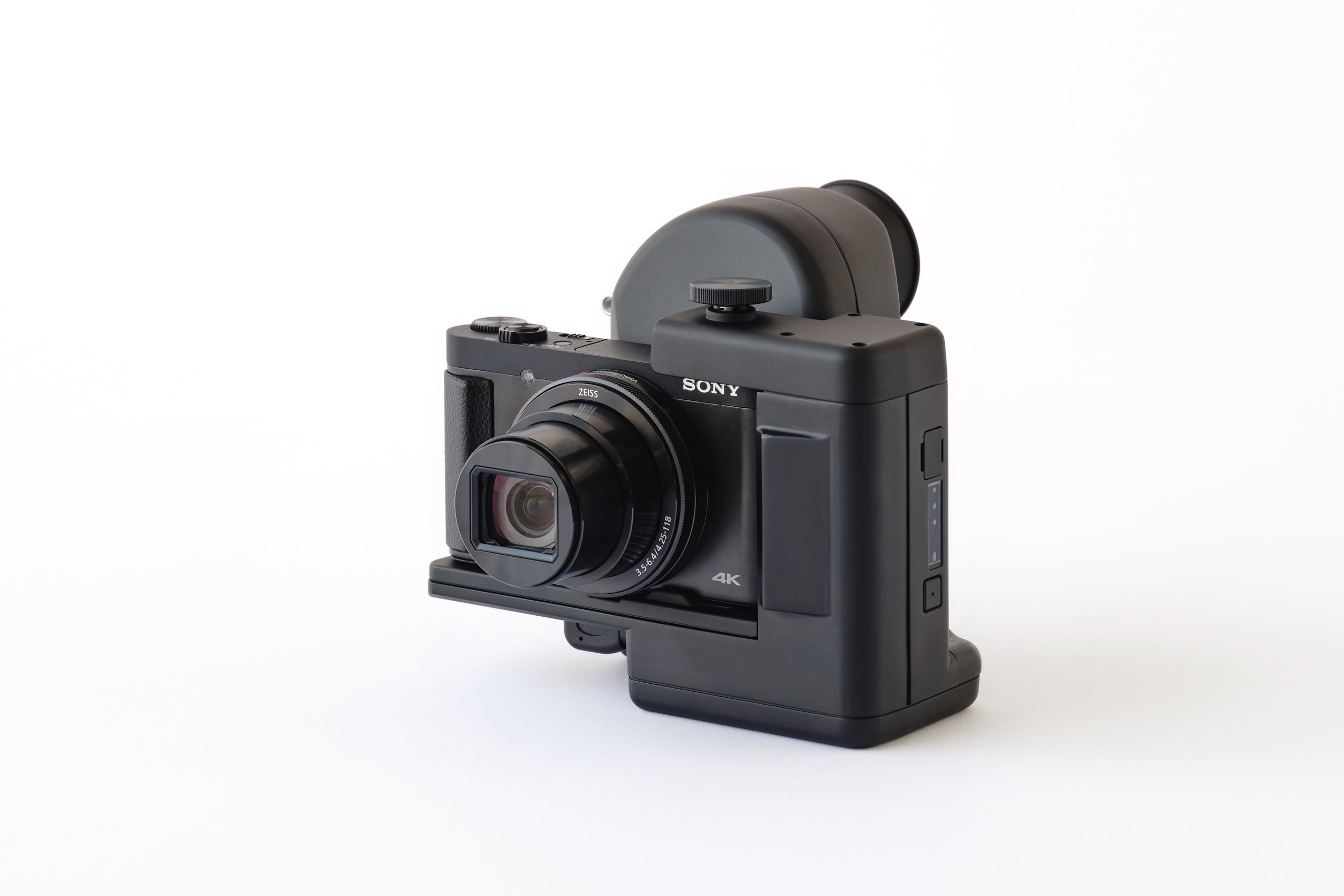 RETISSA NEOVIEWER viewfinder details
The viewfinder is where things get interesting. Sony collaborated with QD Laser to create the RETISSA NEOVIEWER accessory viewfinder. The viewfinder works by projecting digital images from the camera directly to the retina. It uses RGB semiconductor lasers that combine to create a full-color weak light beam. It is guided to the retina using a tiny vibrating mirror and precise optics. The light from the laser then passes through the pupil and projects a focused image directly onto the retina, so the user can see a clear image without requiring the eye to focus.
The new viewfinder can be used to take photos and videos but also simply to help see things more clearly. Sony specifies that "the technology offers a new way to view landscapes and people's faces, read signs, and capture images through retinal projection." The viewfinder is entirely new technology that hasn't been used in practical, real-world situations before now. Dr. Mitsuru Sugawara, the president and CEO of QD Laser, explains that this kit is ideal for those who have had difficulties using traditional viewfinders It will open up opportunities for image and video capture but will also expand the possibilities of their activities as a general assistive device.
The accessory viewfinder doesn't take away from the camera's functionality, either. You can still use Sony's high-speed and precise autofocus abilities as well as raw support.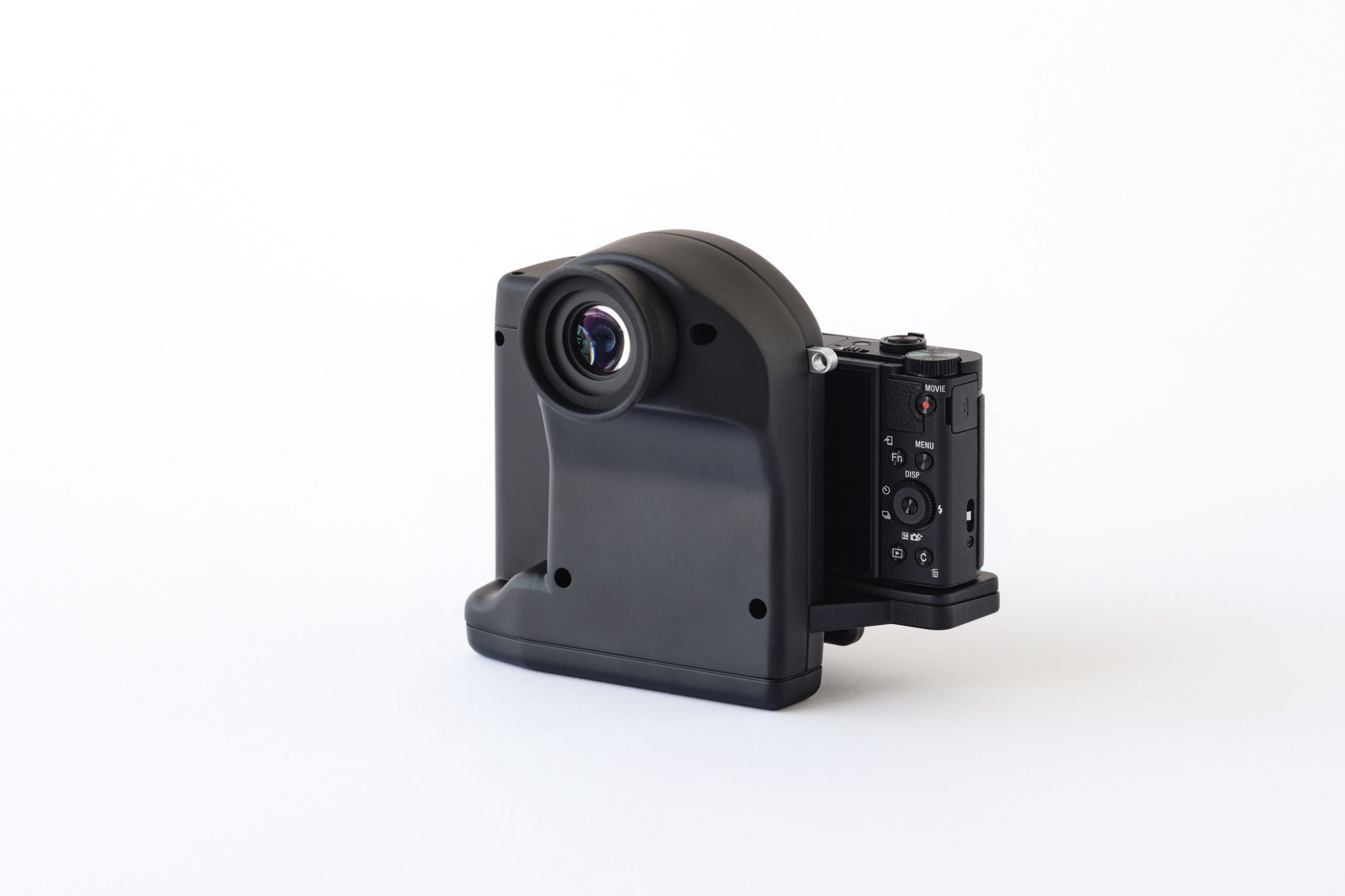 About the With My Eyes project
QD Laser started the With My Eyes project in December 2020. The project aims to "transform the 'difficult to see' into 'clearer sight' for 2.5 billion low-vision people around the world." QD Laser has been collaborating with other companies in order to provide "visible experiences" to those with low vision, with Sony participating since the second phase of the project. 
In March 2022, it partnered with Sony for the "With My Eyes 3 – Discovering a World of My Own" video, which follows a low-vision para-swimmer as he travels for the first time on his own, thanks to the help of the RETISSA SUPER CAPTURE on Sony's camera. It's an excellent video, that even touches on the complexity of providing access to vision assistance devices.
DSC-HX99RNV kit availability & pricing
With the goal of making the camera kit available to more people, Sony will be offering it for $600. That means sony is taking on part of the costs associated with the equipment. And Sony plans to collaborate with Japanese and American schools for the blind to aid more people with low vision. It's awesome to see a company prioritize accessibility over profits with projects like this. 
Sony will have the Retina Projection Camera kit on display at its showcase at the CSUN Technology Assistive Conference 2023 trade show in Anaheim from March 13-17. Users will have the opportunity to touch and try the camera system at the conference. Sony is also looking to collaborate with others in hosting touch-and-try events so that folks considering purchasing can try the kit first. 
After the conference, the Retinal Projection Camera Kit will be available for purchase in the US through Sony's website starting in early summer of 2023. There will be limited quantities available, however.