This Prime Day, buy some hard drives and clean up your photo backups
These Prime Day hard drive and storage deals leave no excuses for neglecting your photo and video backups.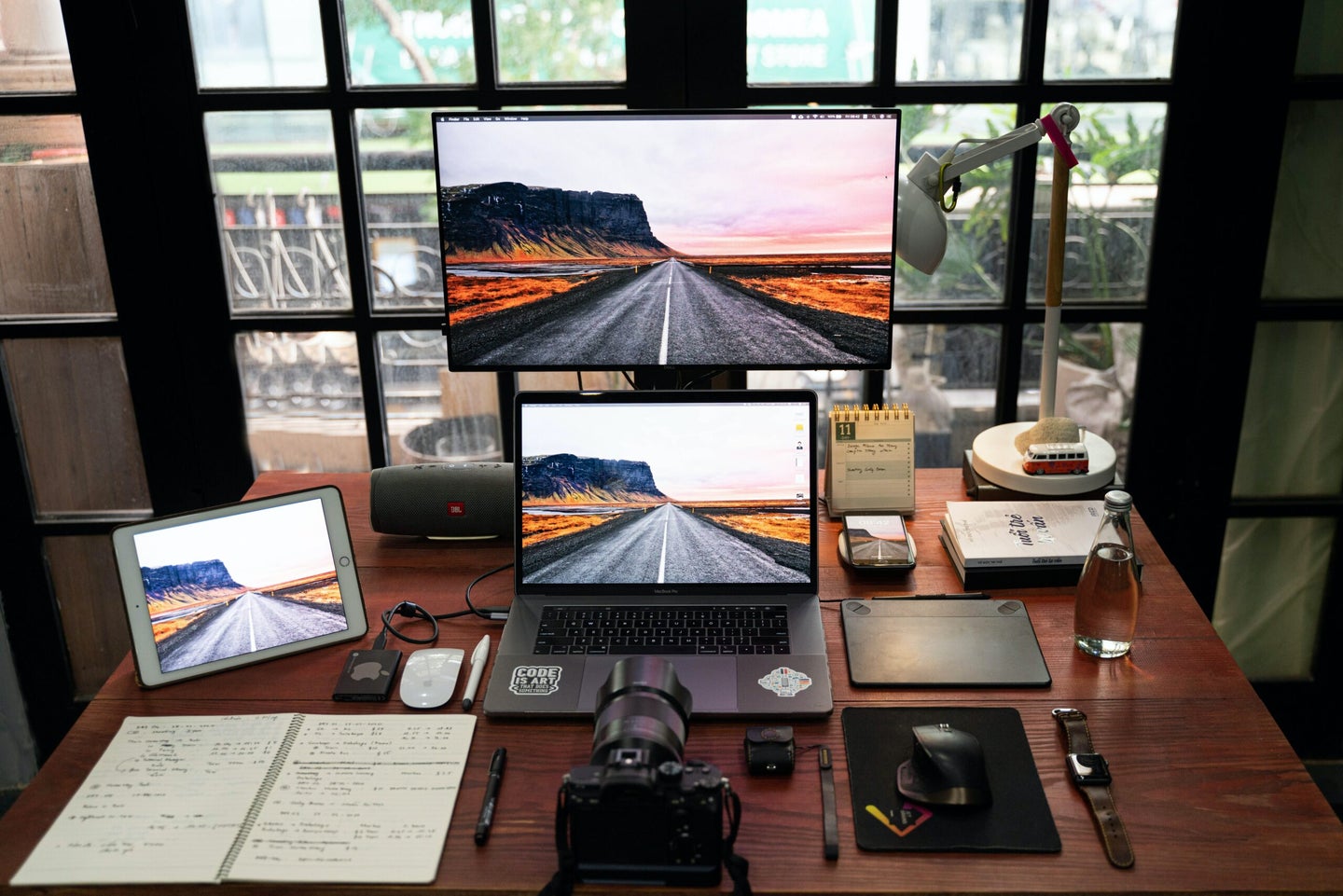 See our main Prime Day coverage here for PopPhoto and PopSci.
Buying camera gear is fun. New lenses can give you a unique perspective on the world and a fancy upgraded camera will give you options your work has never had before. Buying hard drives, however, feels like the opposite. It's the electronics equivalent of buying a big bag of gym socks. Lack of thrills aside, backing up your work should be a regular part of your workflow, and Prime Day is a great time to add some capacity to your setup to replace those aging drives you've been relying on for too long now for some extra photo storage. Check out some of our Prime Day photo storage picks below.
Rugged drives
This Prime Day, Amazon is offering a selection of solid storage options that fit most photography and video storage needs. The classic Lacie drives with their aluminum bodies and bright orange bumpers have been staples in pro gear bags for years. This Prime Day, Amazon is offering a 2TB Seagate portable hard drive for $63. You can step all the way up to 4TB for just $94. With that much space, you can bring entire photo catalogs with you to edit in the field. 
If you need something even tougher than the Lacie Mini drives, the G-Tech ArmorATD All-Terrain Rugged Portable hard drive resists dust, rain, and 1,000 pounds of crushing force in case you're photographing a K-pop supergroup in the jungle and they all stand on your hard drive for some reason. You get 4TB of storage with USB-C, USB 3.0, and Thunderbolt 3 compatibility for just $104. That extra transfer speed will come in handy because K-pop band doesn't like to wait around for you to transfer files.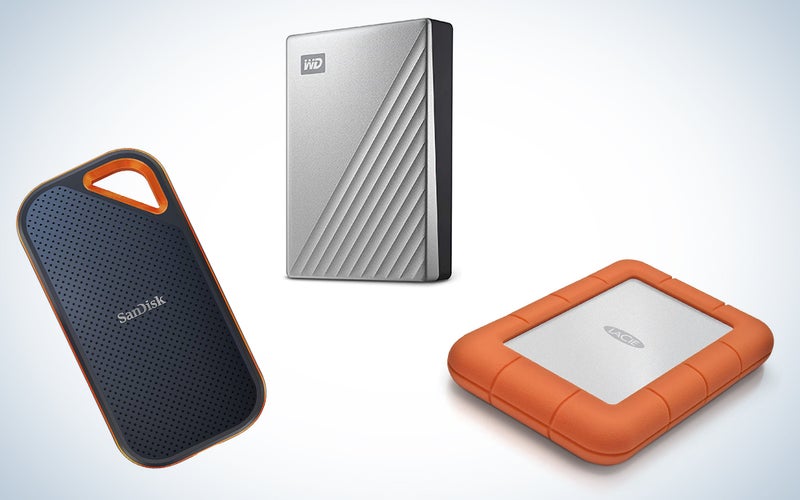 Fast, roomy storage
If you don't need your data to move around with you, Seagate's massive 8 GB External HDD offers tons of room for just $164.99. The drive works with both PC and Mac computers and connects via USB 3.0 to your computer. It requires power directly from an outlet, so it's not meant to travel, but it's right at home on your desk, housing all of your backups. 
Portable Prime Day photo storage SSDs
SSD storage is much faster and more compact than a spinning hard drive. SanDisk's Extreme Portable SSD comes in 1TB and 2TB storage options. They weigh less than three ounces each and they're small enough to fit in that one tiny pocket on your backpack that you could never figure out what it was for. Their read and write speeds max out at 2,000 MB/s, which means you can edit video directly off of them without jamming up your computer's built-in storage and slowing down your machine. 
You'll find these little drives in the bags of many professional shooters, especially those who want to quickly back up work without having to sit and stare at a progress bar when they could be out getting more shots. 
If you don't want to splurge on the faster, more rugged Sandisk versions, you can score Prime Day deals on Crucial portable SSDs, including a 1TB model for just $76. It'll do just fine in your home or office environment, just don't take it to the water park. 
Please check your backups
Even if you don't buy any of the very solid deals above (you'd be a lot cooler if you did), take Prime Day as a chance to check on your backups. It's like how setting your clocks forward and back is a nice reminder to replace the batteries in your smoke detectors, which are also available as Prime Day deals. 
Remember, hard drives don't last forever, so it's worth checking on your backups every once in a while just to make sure everything is still there. Losing photos hurts. If you haven't learned that the hard way yet, let's try and keep it that way. And if you buy those new hard drives today for photo storage, you'll have some leftover cash to buy workout socks, which, yes, are also available as part of Prime Day.