Amazon Prime Day has some great deals on camera stabilizers
Whether you shoot with a smartphone or a full-fledged cinema rig, these Zhiyun gimbals can keep them steady.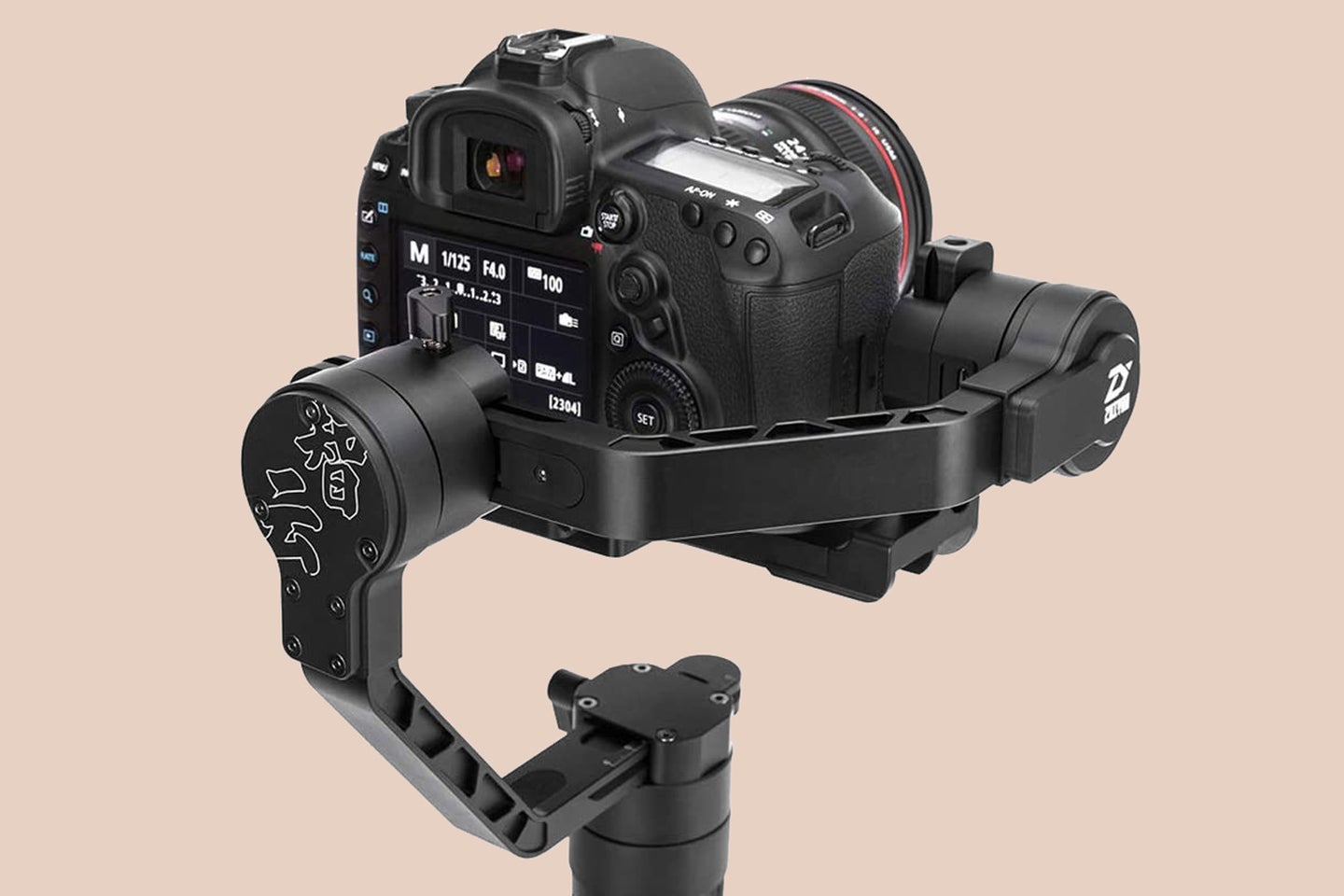 See our main Prime Day coverage here for PopPhoto and PopSci.
By now, you've seen a million different Amazon Prime Day deals. If you're like me, you've probably bought at least one thing you'd never otherwise even consider purchasing. (Am I really an Instant Pot person now?) And while you shouldn't plan to get huge deals on most photo gear, Zhiyun camera stabilizers are currently experiencing some serious price cuts. 
What's a camera stabilizer?
Technically, we're talking about gimbals. They're motorized camera mounts that use motors and internal motion sensors to counteract your camera' s movements for silky smooth video. If you've ever used a drone, its camera used a gimbal to keep steady as it flew through the air. 
Full-sized camera stabilizers can handle much more weight and often also include some extra features, including the ability to create moving time-lapses in which the camera rotates at a steady rate. It's a very cool effect and useful even if you're not a huge video shooter. 
If you don't shoot a lot of motion, there's a good chance your DSLR or mirrorless camera has some advanced video features you're missing out on. Even the clearest, sharpest footage looks bad when it's shaky, though, which is why you'll want a stabilizer, especially when you're on the move. 
Zhiyun's Amazon Prime Day Sales
You're forgiven if you've never heard of Zhiyun. But, the company is one of the biggest gimbal producers in the world. Its product range extends from cheap, basic models built for smartphones all the way up to pro-grade rigs that can hold a full-sized pro DSLR like the Canon 1D X Mark III. 
The Smooth X gimbal, for example, is only $50 on Prime Day. It's adjustable to hold pretty much any smartphone and extends out to 10 inches in length so you can shoot in seflie mode for your walk-and-talk YouTube videos. You can step up to the $99 (regularly $120) Smooth 4, which offers considerably more control through the pro-grade smartphone video app, Filmic Pro. 
If you want to support your main camera, you'll have to step up to something more advanced. The $250 Crane 2 is $50 off today and it supports up to 7.7 pounds of camera gear. A suite of buttons and an OLED display allow shooters to control the camera as well as the gimbal's movement directly from the Crane 2 itself. 
The $399 Crane 2S (regularly $499) might be the best bet if you're hoping to grow your video shooting into a business. It has nice upgrades, like a carbon fiber handle. But, it also allows for more flexibility. You can shoot in a variety of different configurations depending on how you set it up. If you want to keep the gimbal low for a tracking shot, for instance, switch the handle to the top of the device. 
If you're looking to hop all the way into the camera stabilizer life, you the top-end Crane S3 is down to $559 all the way from $739 here on Prime Day. It's built for big cameras up to 14 pounds, and the camera platform is wide enough to support full-fledged cinema rigs. It's a truly professional piece of kit that will last for a long time.