The Phase One XC is a $62,000 fixed-lens, medium format camera
Its fixed 23mm pairs with a huge 150-megapixel sensor to create a very sophisticated monster.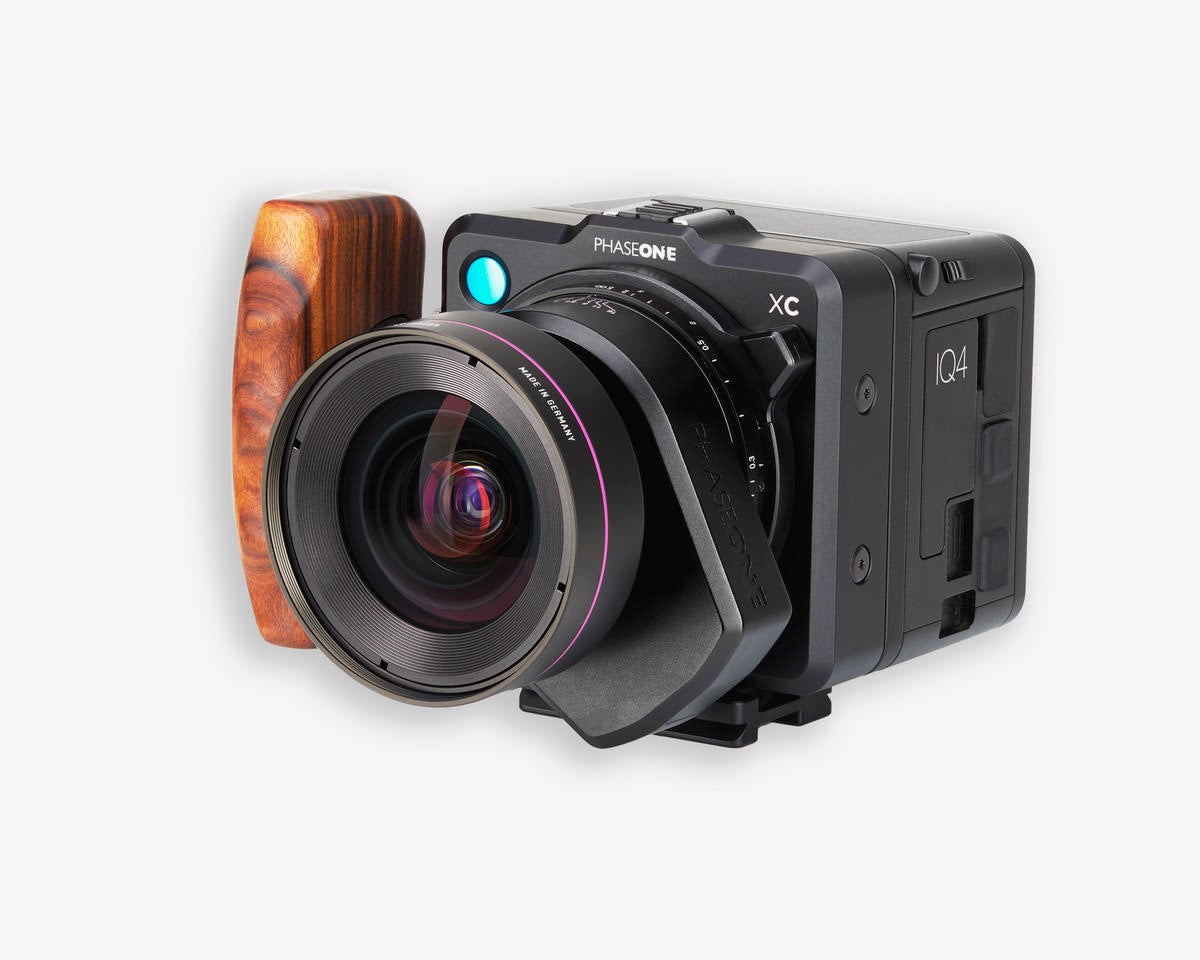 Way back in 2014, Phase One teamed up with Alpa to create a truly, uh, unique "medium format mirrorless camera system" that was as weird as it was cool. I was fascinated by it. Since then, the company has continued to slowly but surely churn out super-high-end medium-format cameras. Its latest cranks up the curiosity factor by pairing a full-sized medium format sensor with a fixed Rodenstock HR Digaron-S 23mm f/5.6 lens. The result is a super-high-resolution body that's built to move. In a way, it's the fanciest $62,000 compact camera ever created.
What exactly is going on with the Phase One XC medium format camera?
You have several digital medium format options out on the market at the moment, including the Fujifilm GFX series and the Hasselblad X-series. Both of those systems rely on a 44mm x 33mm "medium format" that's bigger than full-frame but smaller than any medium format film frame that came before it. Phase One's IQ4 sensor, however, measures 53.4 x 40mm, which makes it noticeably larger. Phase One offers the new XC fixed-lens camera with a typical 150-megapixel IQ4 sensor. Or, you can go truly off the wall and get it with a 150-megapixel achromatic sensor that only shoots black-and-white images. You can see that version in action during this promotional video.
The Phase One XC lens
This isn't an interchangeable-lens system camera. You get exactly one attached lens to use, and it's a Rodenstock HR Digaron-S 23mm f/5.6 lens. Rodenstock has worked with Phase One for years and has also churned out some truly majestic large-format lenses over the course of its long history. This lens boasts extremely high-end components, including carbon fiber shutter blades and an electromagnetic shutter mechanism born from Phase One's geospatial imaging division.
Since the sensor inside is larger than a typical full-frame sensor, the 23mm lens provides an exceptionally wide angle of view. But, with access to 150 megapixels, photographers can easily crop deeply into the image without lowering overall resolution beyond usable levels.
Phase One XC design
The camera body itself is mostly a cube. Phase One has added an integrated wooden handle on the side. It looks both classy and comfortable. The shutter mechanism is mounted directly to the body, and the lens is mounted directly in front of that. This is predictably a manual-focus-only camera, so you don't have to worry about autofocus performance or mechanisms.
A 3.2-inch touchscreen adorns the back of the camera and handles the lion's share of the menu navigation. The combination of mostly touch controls and truly old-school components like the Rodenstock lens feels a little jarring, but it's in the same neighborhood as the quirky (but very lovable) Hasselblad 907x.
Phase One XC price and availability
Good news! If all of this technical talk has got you excited to get your own Phase One XC and head out into the world, they're already available through authorized retailers. The bad news? The camera costs $62,490. That is…a lot, but it shouldn't come as a surprise. Phase One sells an interchangeable-lens version of the camera called the XT, which boasts a nearly identical sticker price when you get it with the 23mm lens.