Save up to 39 percent on Neewer photo and video lighting gear at Amazon
You can save on Neewer light modifiers, video lights, strobes, and more.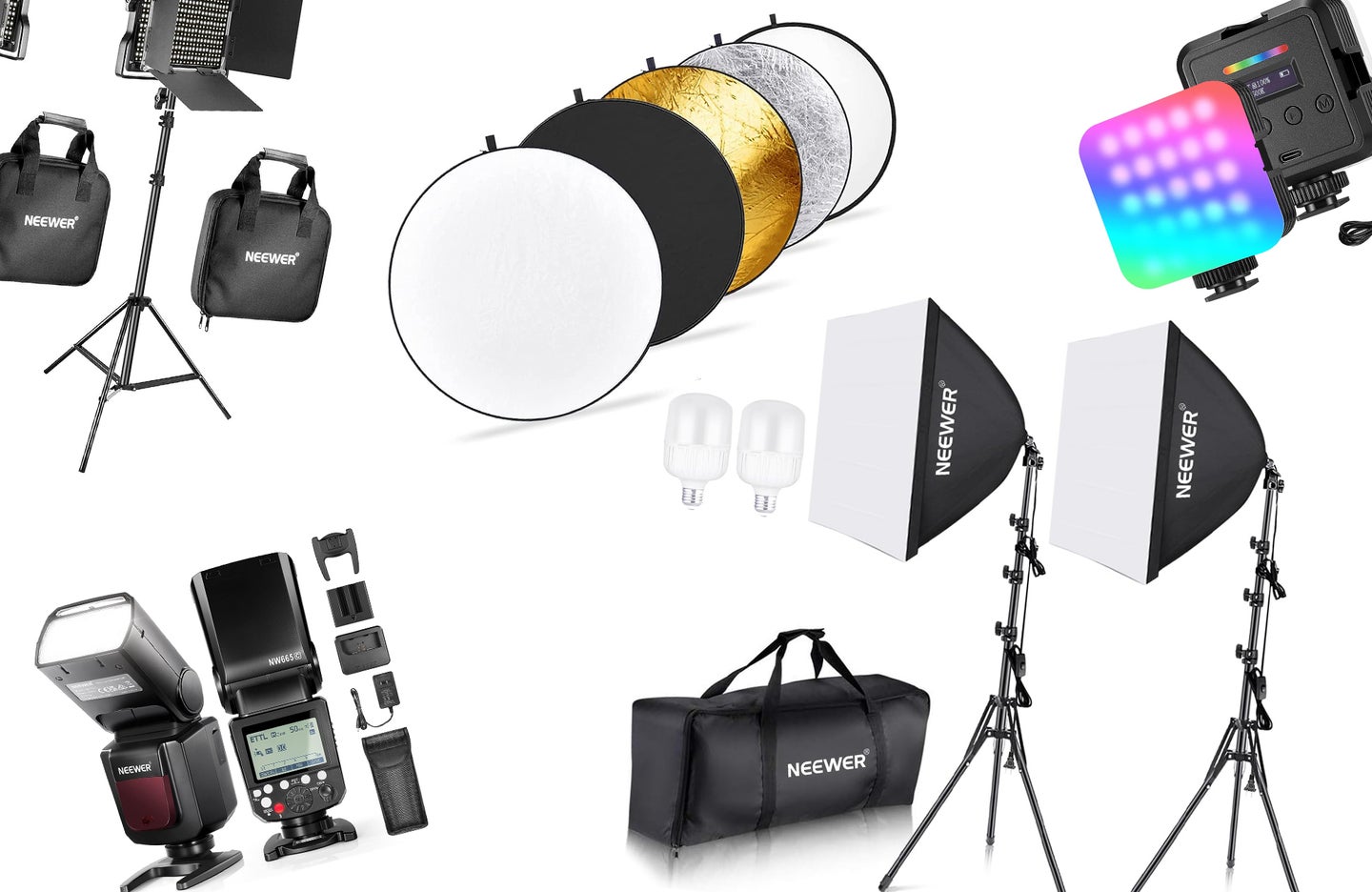 Neewer is well known for its affordable photography gear. It makes everything from tripods and lens filters to an expansive list of lighting equipment and accessories. And right now you can take advantage of these Amazon deals to save even more. Whether you are building out your lighting kit or just getting started with adding light to your photos or videos, now is a great time to pick up some pieces. Some of these are Amazon Lightning Deals, though, so you won't want to wait to hit that buy button.
If you're a videographer working on a set, a powerful video light is a must. This Neewer LED video light offers up to 90000 Lux at 3.2 feet with zero flicker. You can adjust the brightness from zero to 100 percent and the temperature from 2700K to 6500K and control it all from an app. There are 12 preset effects and a Booster mode, which automatically turns the light to full power and turns the fan on. Or, if you need quiet on the set, silent mode offers 60W of power and 30000 Lux at 3.2 feet. And the Bowens Mount means that you can attach a full range of light modifiers to customize your look. Just make sure you check the box on the on-page coupon to get all the savings you can.
A set of reflectors and diffusers is something that every photographer should have in their tool kit. It is a surprisingly versatile piece of equipment, able to soften, bounce, reduce, or even change the temperature of light. This Neewer five-in-one diffuser and reflector set isn't expensive even when full price, but getting these 43-inch panels for only $24.79 is an absolute steal. It is a very simple and effective way to elevate your photos or videos.
More Neewer lighting deals
Constant & video lights
Compact Neewer lighting tools
Strobes
Neewer light modifiers