The best Memorial Day telescope deals
Save up to $500 on telescopes for Memorial and Father's Day.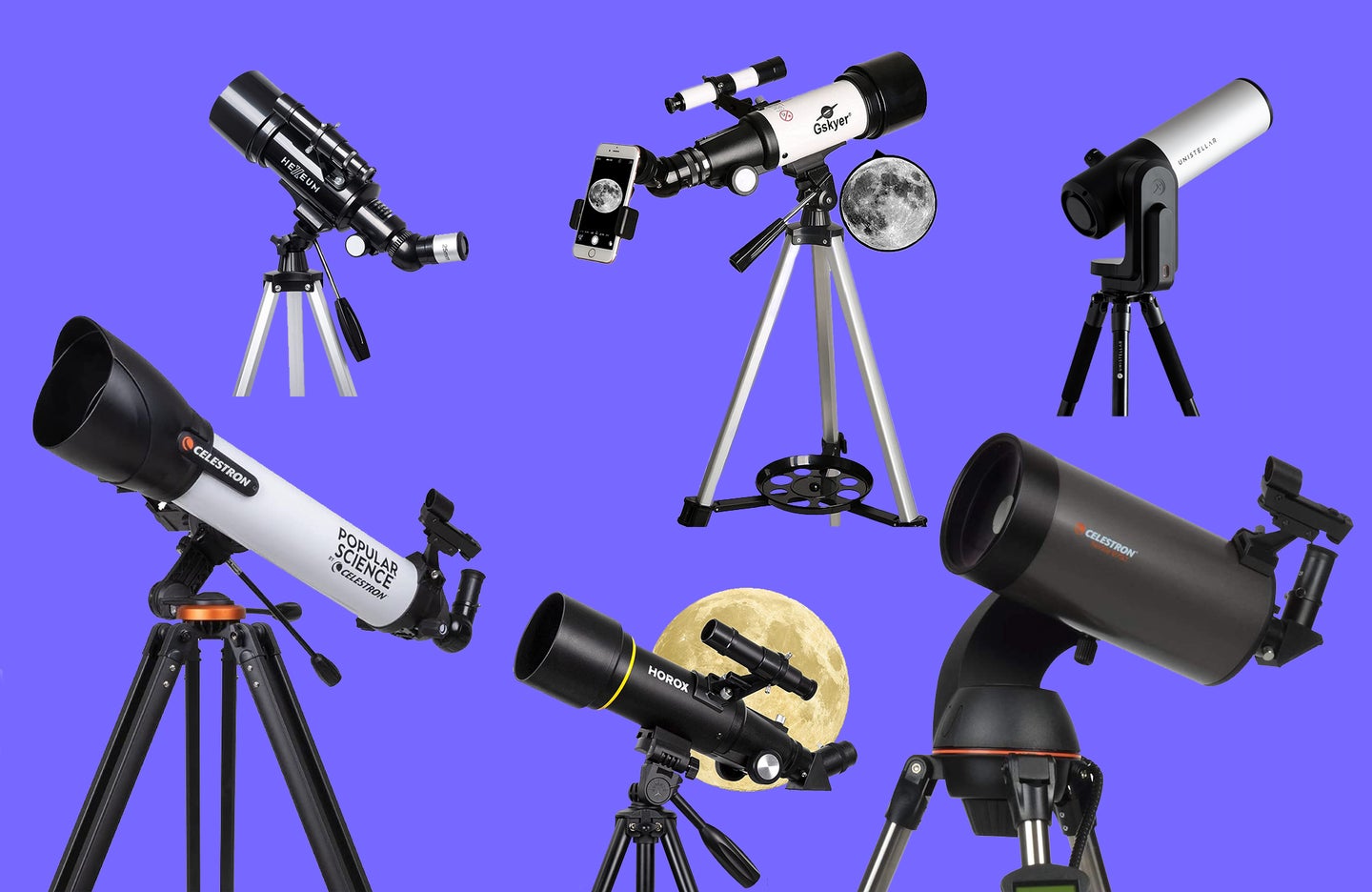 Now is the time to celebrate the stars in your family with a cheaper, brand-new telescope, thanks to Memorial Day and Father's Day deals. From May 26 to June 25, Unistellar is offering $500 cash back on its easy-to-use smart telescopes. It is a rebate offer, not a sale, so you'll have to make your purchase at full price and then will get $500 back within 45 days. If those are still too pricey for you or you don't want to deal with a rebate, Amazon has a long list of deals for beginner, kid-friendly, and on-the-go telescopes that are discounted upfront.    
Viewing the moon, stars, planets, and other celestial bodies through a telescope is a fun and educational activity for friends and family. Although be careful not to direct the telescope lens at the sun, it could burn your retinas—and your telescope party will go up in smoke. 
This smart telescope pairs with your smartphone to find and track your desired celestial objects, whether they be discrete stars, faraway nebulas, or Jupiter's big red spot. If you're a novice to telescopes, the motorized mount on the eQuinox 2 takes the endless re-adjustment and guesswork. Instead, it automatically adjusts to view your intended target. If you're a pro, the Unistellar telescope app offers a catalog of over 5,000 celestial objects and 37 million stars to choose from and learn about. And its Smart Light Pollution Reduction technology allows you to see the night sky's intricate details despite urban light pollution. The eQuinox 2 is built with a low-light sensitive imaging sensor rather than a traditional eyepiece, so you'll need a smartphone, tablet, or computer to use this telescope. 
Like the eQuinox, eVscope also offers smart tracking with the app, provides information about your favorite celestial objects, and has light pollution reduction technology. It also features a built-in Nikon eyepiece in addition to an integrated Wi-Fi module to share the observation with up to 10 devices. If you're looking to make viewing the stars a family experience or want to host an astronomy-themed party, this is the telescope for you. It also has 50x optical power and 400x digital magnification, allowing you to see the stars up close and personal.
Even more Memorial Day telescope deals
Professional telescopes 
Computerized telescopes
Beginner and kid-friendly telescopes
Portable telescopes