The best Memorial Day camera and lens deals: Save on Nikon, Canon, Sony, and more
Nikon, Sony, and Canon all have excellent discounts on gear this Memorial Day weekend.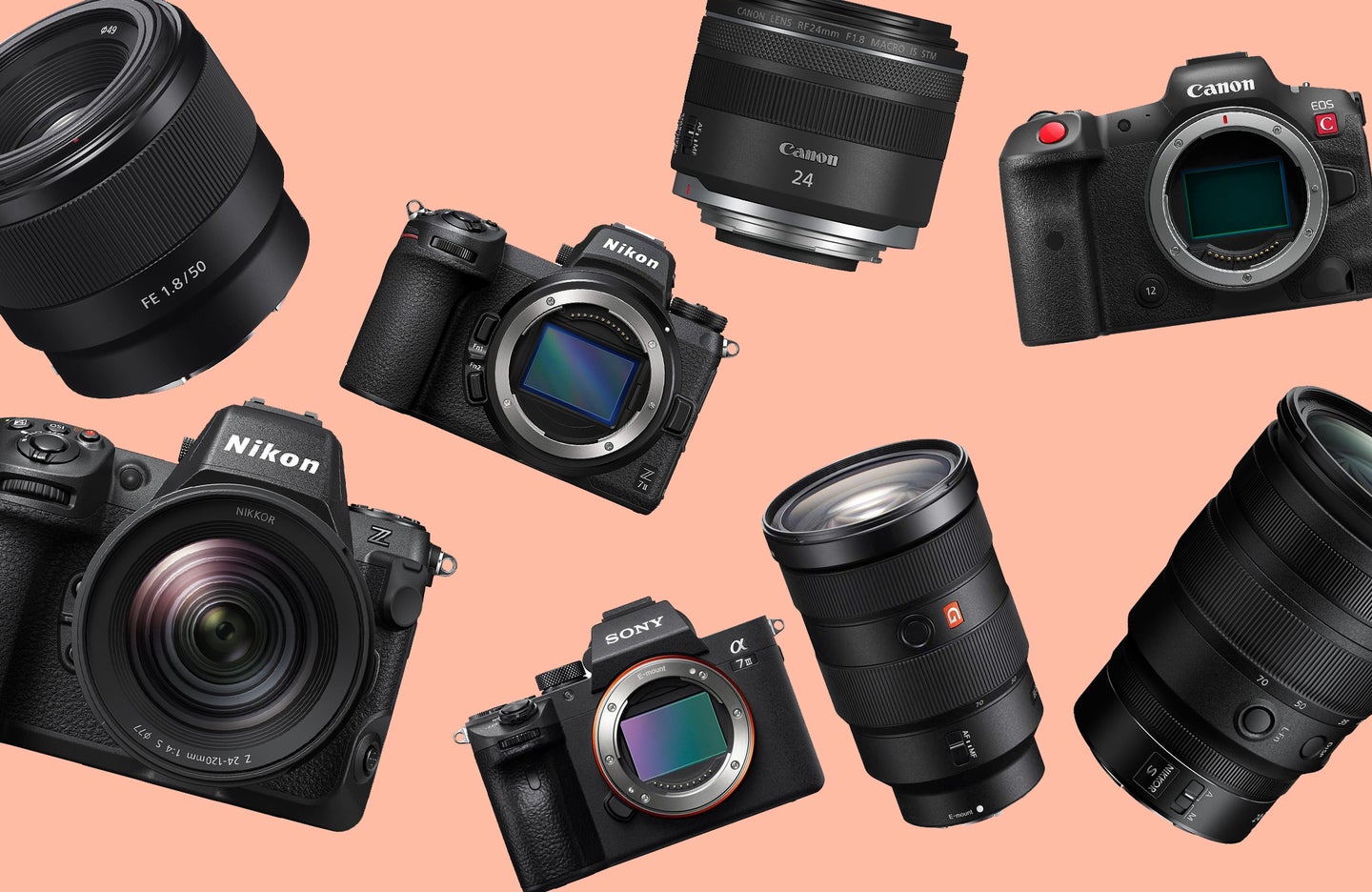 Getting a new camera or lens (or lenses) is exciting; there's no getting around it. A new piece of equipment can open doors and refresh your creative juices, making you excited about photography again. But, new gear is also very expensive. Many companies don't offer discounts very often, but this Memorial Day, you can find camera and lens deals across most brands. We've rounded up our favorites, saving you the hassle of sorting through all the noise.
A quality 24-70mm lens is hard to beat. It offers an extremely versatile focal length range, allowing you to cover most situations without needing to switch lenses. And this Canon RF 24-70mm is an excellent one. It offers a fast and constant f/2.8 aperture for better low-light performance and five stops of image stabilization to help even more. It's also extremely sharp with fast autofocus.
GoPro cameras don't go on sale all that often, and while this isn't a mind-blowing sale, $100 off is still very nice for these impressive action cameras. The Hero11 features the largest sensor in a GoPro yet, which allows it to capture even more of a scene. That makes it better for recording vertical videos if you want to share them on social media platforms. It's capable of high-quality 5.3K video and 27-megapixel photos. And it offers class-leading, Emmy award-winning image stabilization for smooth video of even the most rugged adventure sports.
GoPro deals
Canon deals
Canon RF lens deals
Canon EF lens deals
Canon camera deals
Nikon deals
Nikon Z-mount lens deals
Nikon F-mount lens deals
Nikon camera deals
Sony deals
Sony lens deals
Sony camera deals
Tamron lens deals
For Nikon Z
For Sony APS-C
For Sony full-frame
For Fujifilm X
For Canon and Nikon DSLR