Lume Cube releases a new ring light and accessory kit for mobile content creators
The two new pieces of gear will help you produce better content if you use your smartphone for content creation.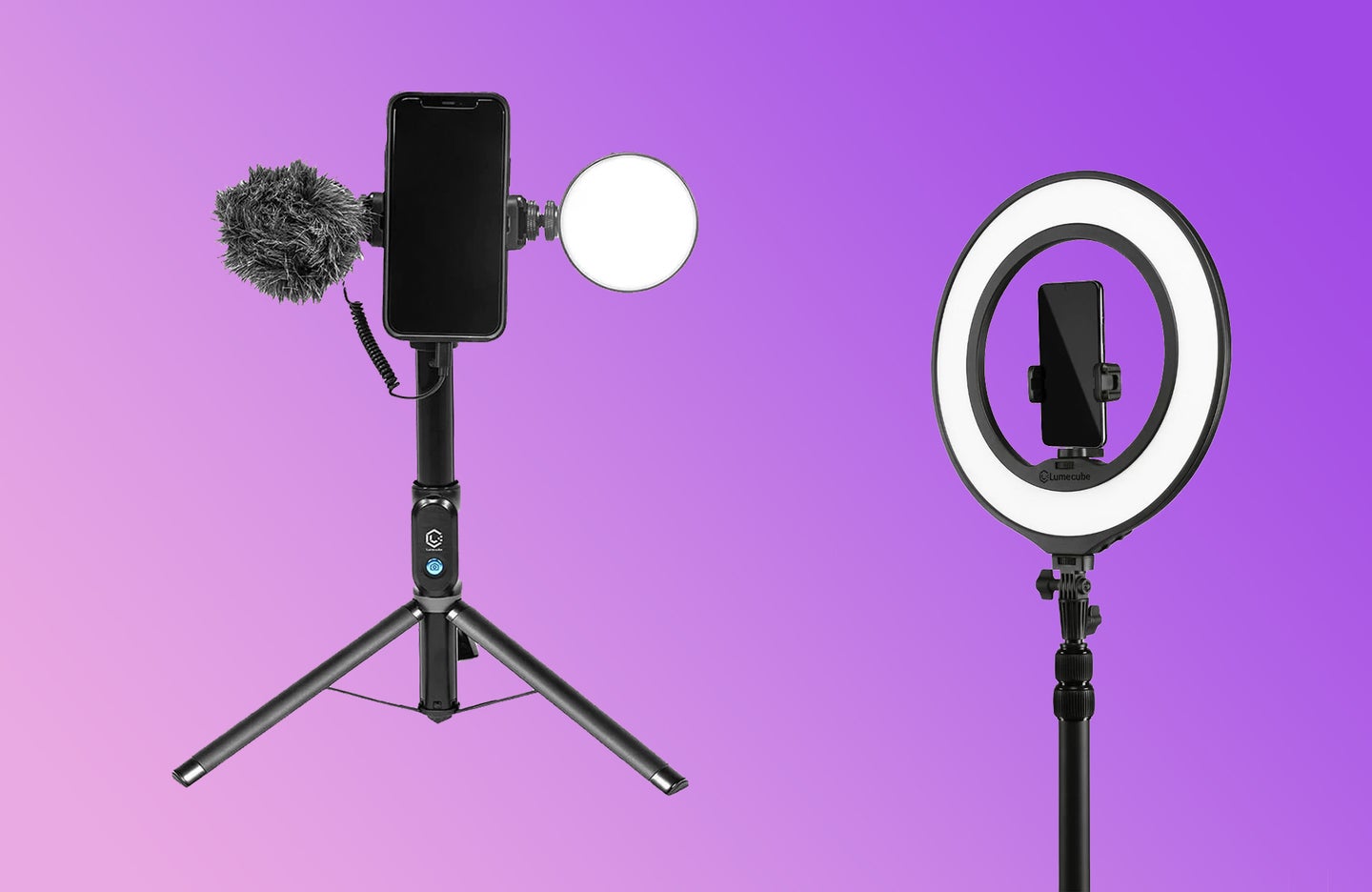 Lume Cube makes lighting solutions for creators that go everywhere from the studio, to a desk, and even up on a drone. The company also offers a number of products specifically geared toward creatives who rely on their smartphones for creation. Its offerings recently expanded by two, as the company released the Ring Light Mini and Mobile Creator Kit 2.0. The Ring Light Mini is a completely new product but is a smaller take on the popular Ring Light Pro. The Mobile Creator Kit 2.0, as the name implies, is an update on an all-in-one setup for creators.
Lume Cube Ring Light Mini
Lume Cube's Ring Light Pro is a fantastic ring light, but it's more than many people need. The new Ring Light Mini is essentially a smaller version of that light. It features the same premium edge-lit technology as the Pro version but with 120 high-quality inward-facing LEDs instead of the 256 LEDs found in the larger light. There is a built-in diffuser to provide balanced, smooth light with limited shadows and no bright spots.
As with most of Lume Cube's lights, the Ring Light Mini offers fully adjustable color temperatures from cool (7500K) to warm (2700K). That gives you more creative control in order to match ambient light or skin tones. The brightness is also adjustable in one-percent increments for dialing in your ideal look. The back of the light features a small display with easy-to-use controls. Lume Cube built the light with a battery-free design. Instead, it relies on USB-C for power, which could be your laptop, portable battery pack, or a power block.
Light stand & mounting options
The Ring Light Mini comes with an extendable light stand. You can adjust the stand from 16 to 40 inches, and it offers a rotating mount with 180 degrees of tilt. That means you can use the light as a traditional ring light for portrait photos, vlogging, or streaming or flip it down for top-down content. The stand comes with multiple mounting options, including a tripod base and desk clamp, so you can use the light wherever it makes sense for you. And the smartphone mount easily moves from landscape to portrait mode.
Ring Light Mini specs
In terms of the nitty gritty, the Lume Cube Ring Light Mini is a 12-inch ring light. It offers a 96+ CRI rating for superb color accuracy and natural, vibrant light. And it provides 960 LUX at 1.6 feet. It comes with a 6.5-foot USB-C cable, so you won't need to be right next to a power source.
Pricing & availability
The Lume Cube Ring Light Mini is available for purchase now on the Lume Cube website for $179.99.
Lume Cube Mobile Creator Kit 2.0
This kit comes with a compact smartphone tripod that can extend from 10 to 55 inches, so you can record yourself without needing someone else to hold the phone. The Bluetooth remote pairs with your phone, so you can start and end recording from a distance, saving you time and simplifying solo content creation. You can even mount the remote to the tripod to prevent losing it when you don't need it in your hand.
Inside the box, you'll also find a high-quality microphone, a powerful light, a custom phone clip with multiple cold shoe mounts, and a travel bag to keep it all organized. The entire setup is compact and lightweight, so that it's easy to bring along. It is compatible with all smartphones, thanks to adaptors for both iPhone Lightning Port and 3mm Aux. Unfortunately, you'll need to purchase a USB-C cable separately if you need that option. Lume Cube designed the kit to be modular, so you can use each piece individually or together.
Pricing & availability
The Lume Cube Mobile Creator Kit 2.0 is available for purchase now via the Lume Cube website for $199.99.