Venus Optics announces a 28mm f/1.2 lens for four mounts
28mm is a versatile focal length, especially when paired with the fast f/1.2 aperture that this lens offers.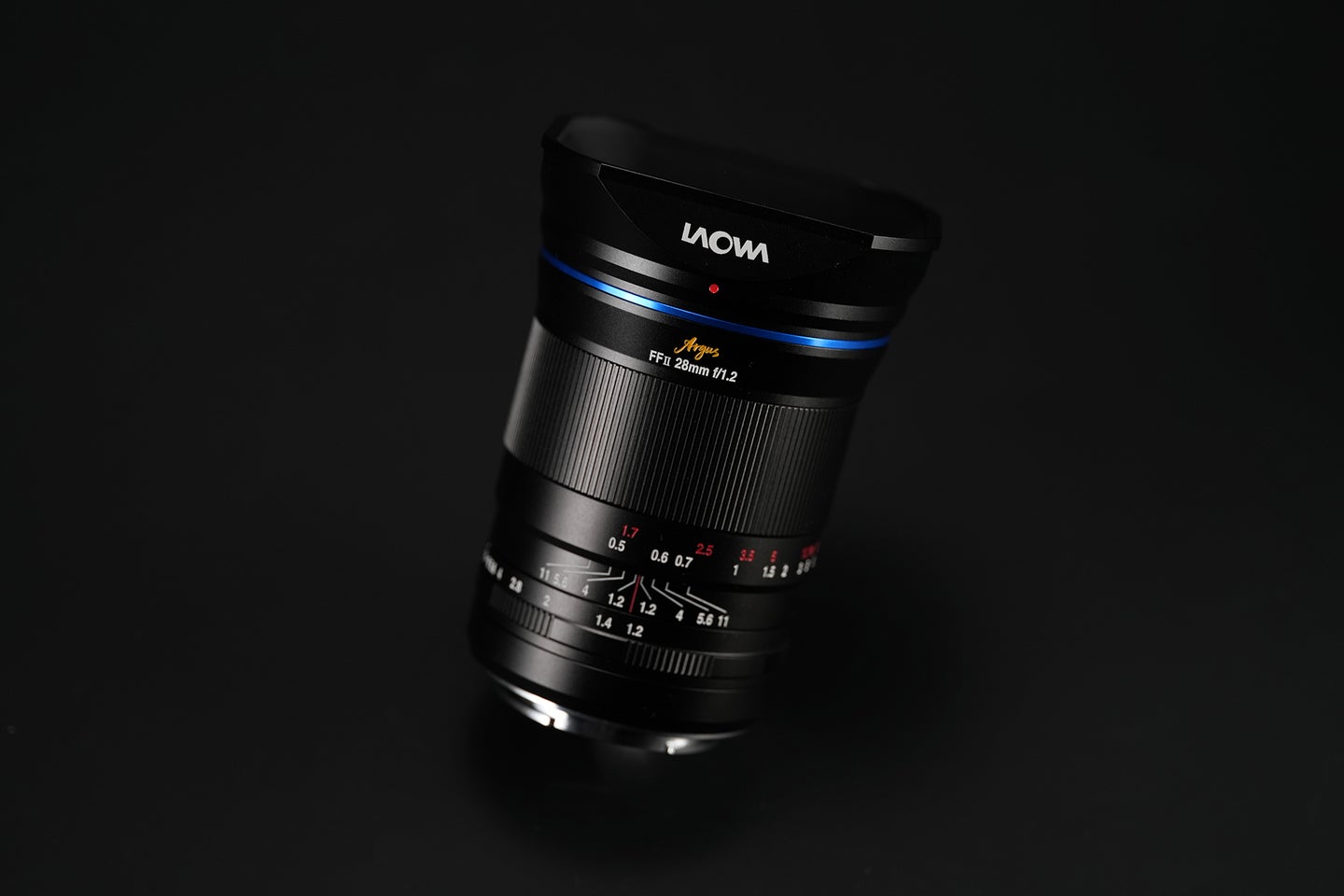 Third-party lens manufacturer Venus Optics may not be as well known as the likes of Sigma or Tamron. Nevertheless, the company makes some quality lenses that are typically much more affordable than first-party offerings. That's in part due to the lack of autofocus or any electronics in general within its lenses. They are old-school, manual lenses through and through.
Expanding its range of prime lenses, the company has recently announced the new Laowa Argus 28mm f/1.2 FF lens. The new offering falls in Venus Optics' Laowa Argust line, which is its high-end ultra-fast aperture series. With a maximum aperture of f/1.2, it is the fastest 28mm lens available for any mirrorless camera system at the moment. This full-frame lens is available for Leica L-mount, Nikon Z-mount, Canon RF-mount, and Sony E-mount and promises a good mix of image quality, price, and size.
Laowa Argus 28mm f/1.2 FF details
As with nearly all of Venus Optics' lenses, the Laowa Argus 28mm f/1.2 is a fully manually lens. It can't communicate with cameras in any way since there are no electronic components. As a result, the lens itself features a manual aperture ring. And there is a switch to click or de-click that ring, which is ideal for video applications. The internal focusing is also a plus for videographers. Also on the lens are distance markings along and a hyperfocal guide to help with manual focus.
The Argus 28mm is a metal lens, which makes it more robust and rugged than plastic bodies. But, it doesn't have weather sealing, so you won't want to get caught in the elements. Despite the metal construction, it's relatively compact and lightweight, weighing 1.2 pounds and measuring 2.69 by 4.18 inches. And the lens is compatible with 62 mm filters.
As mentioned, with an f/1.2 aperture, this is the fastest 28mm lens on the market. It will be a great low-light lens as a result. Combined with the 13-blade aperture, it's capable of highly attractive bokeh. It can focus as close as 19.69 inches, which isn't very close for this focal length, but it will still work well for detail some detail shots as long as you don't mind some distance.
The optical design consists of 13 elements in seven group. That includes two ultra-high refractive (UHR) elements and two extra-low dispersion (ED) elements to help improve contrast and sharpness. The company promises edge to edge sharpness even when wide open.
Who should buy the Laowa Argus 28mm f/1.2 FF?
28mm used to be an extremely popular focal length, but for some reason, it has fallen out of favor. More people tend to gravitate towards a 35mm lens instead these days. But a 28mm lens has a lot to offer and is more versatile than you may initially think. The focal length makes it easy to go from landscapes to environmental portraiture to street photography to closeup photos. It's also a great tool for astrophotography, and, thanks to the barely noticeable distortion of this particular lens, also can be used for architectural photography.
For those who want a 28mm lens, the options for mirrorless cameras are pretty slim pickings at the moment. Nikon makes a Z-mount 28mm f/2.8, which is more compact than the Laowa 28mm, but a stop slower. For Sony E-mount shooters, you have access to Sony's 28mm f/2, but it has some image quality issues like strong distortion and a lack of sharpness. The Sigma 28mm f/1.4 is the most comparable lens, but it is bulkier than the Laowa Argus and more expensive.
So, it's clear that the Laowa Argus 28mm f/1.2 FF is a one-of-a-kind lens at the moment. It's a fast wide-angle that offers excellent sharpness and attractive bokeh. And it works well for still photographers and videographers alike. If you can deal without autofocus or any communication between the lens and camera and are looking for an affordable yet quality wide-angle, this may be your best bet.
Pricing & availablity
The Laowa Argus 28mm f/1.2 FF is available for purchase now from Venus Optics directly for $599. It's available for Leica L-mount, Sony E-mount, Nikon Z-mount, and Canon RF-mount.