DJI's Ronin 4D Flex creates a modular cinema camera that's easier to handle
The new Flex system separates the camera module and gimbal from the large body.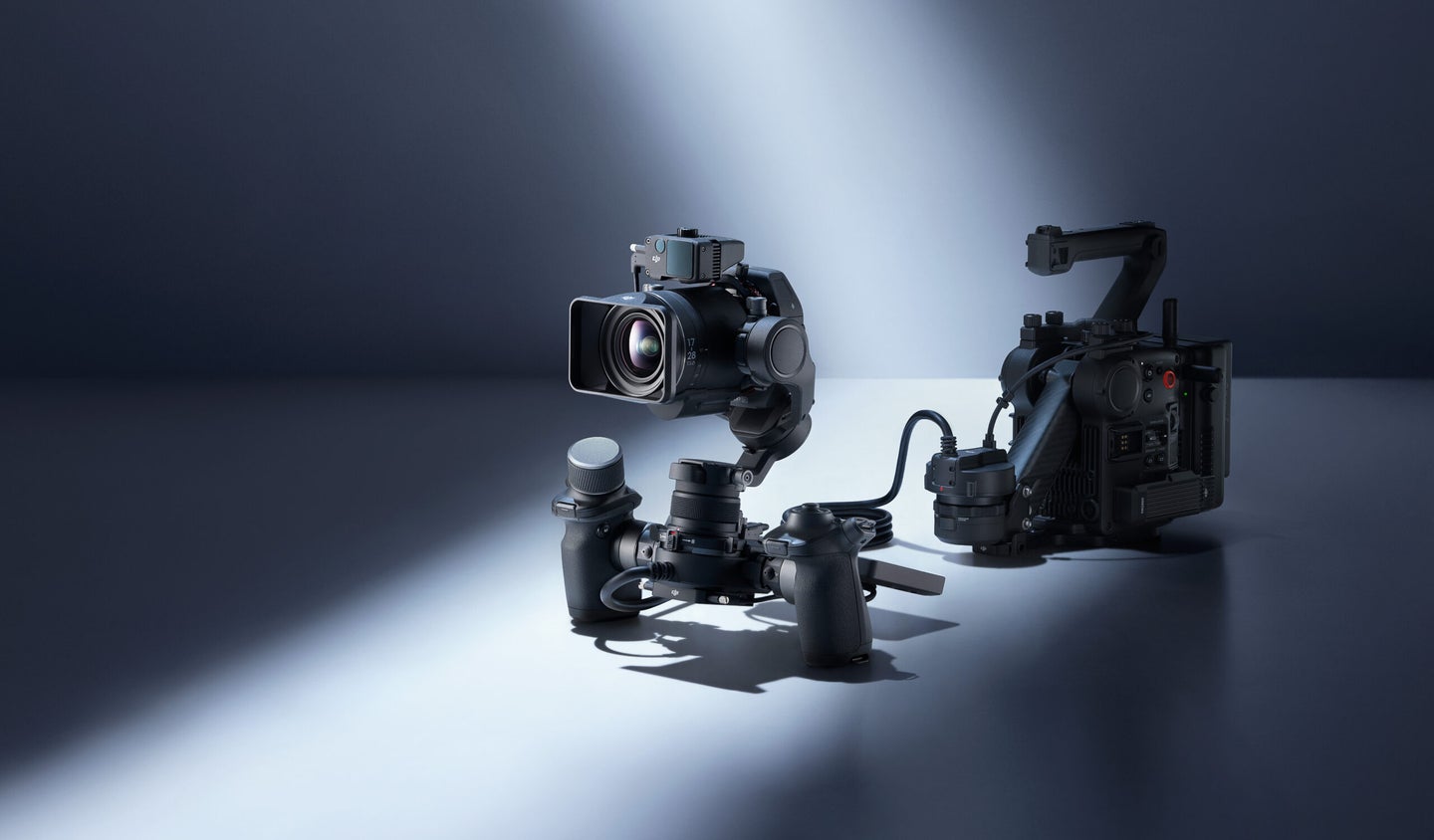 We may earn revenue from the products available on this page and participate in affiliate programs. Learn more ›
The DJI Ronin 4D camera aims to create a truly all-in-one cinema camera experience. It marries a lens, camera, and gimbal system with plenty of processing power and a full suite of audio capture options. Now, DJI has made the Ronin 4D platform even more versatile with the Ronin 4D Flex. This upgrade separates the gimbal and camera module from the body of the camera itself. An operator can hold the much lighter gimbal setup while the larger camera body that handles all the image storage and processing sits in a backpack or with another person.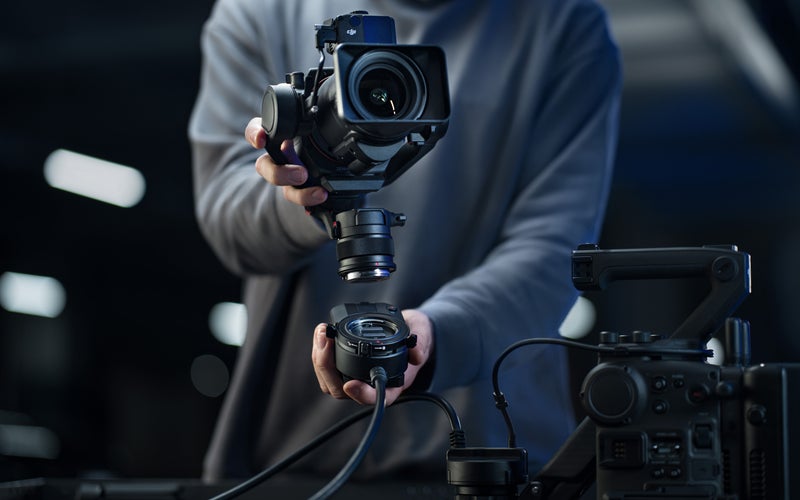 The cable that connects the gimbal to the main body is two meters long. The handheld portion weighs just under four pounds and is compatible with DJI's dual handgrips. That allows creators to put the camera in places it wouldn't fit before when it was just one massive unit.
Despite the extended reach, the extension cable can handle lossless video transmission up to 8K. It can simultaneously accommodate a high-res monitor preview, so there's essentially no functionality loss at the cost of this new convenience. It also still works with DJI's accessories, including the LiDar focus module, the control wheels, and the follow focus.
Have we heard of this before?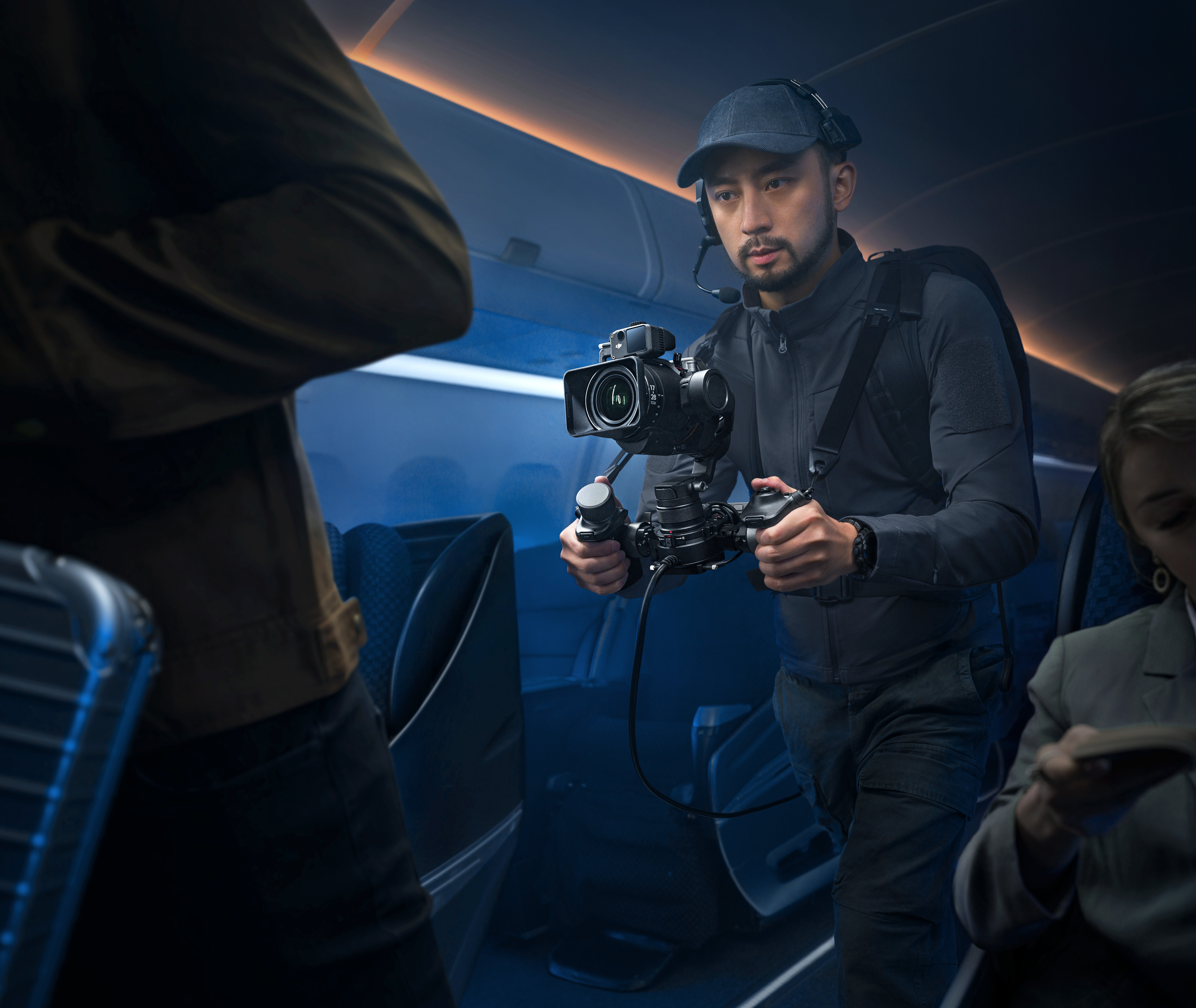 If you follow the cinema camera world, you probably recognize this concept from something similar Sony did with its $50,000 Venice camera. Sony offers an extremely pricey extension system called Rialto, which achieves a similar effect. The DJI rig differentiates itself in several ways, but it's a lot cheaper than the Sony system. The DJI Ronin 4D checks in just under $7,000, and the Flex extension adds just $979 to that cost. Obviously, the Sony system offers more flexibility (and unmatched low-light performance), but that's a huge price difference. If the DJI matches your production needs, you could save a ton of cash.
Beyond the new Flex system, DJI also now offers an Apple ProRes Raw license for the Ronin 4D. It costs $929 and allows the camera to capture footage in Apple's proprietary raw format.