DJI's new Ronin 4D is an 8K cinema camera system for pro videographers
DJI latest offering is an all-in-one pro video solution—complete with laser focus and 4-axis in-body stabilization—aimed at making high-end video productions more efficient.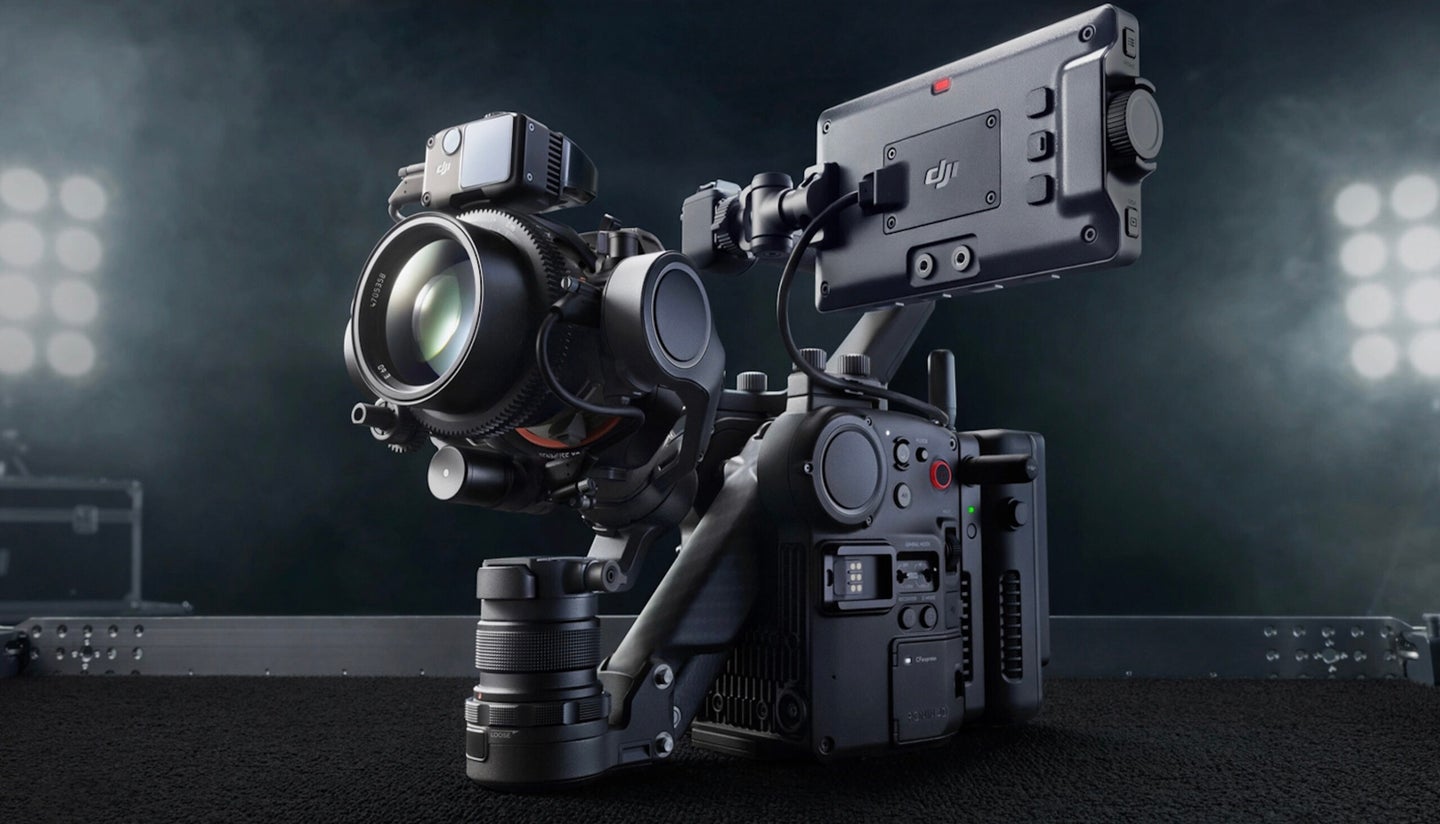 We may earn revenue from the products available on this page and participate in affiliate programs. Learn more ›
DJI has announced the Ronin 4D, a new cinematography camera system sporting a full-frame sensor, 4-axis in-body image stabilization, liDAR focusing and wireless video transmission capability.
Who's it for
Targeted squarely at professional and advanced cinematographers, the Ronin 4D aims to improve the efficiency of high-end video productions. And it has a price tag to go along with these aspirations.
Video capability
The system comes in two flavors, an 8K and a 6K configuration. Both make use of a new and proprietary chipset called CineCore 3.0. And according to DJI, this allows for both 6K and 8K Raw video capture "with precise color reproduction, advanced assistive functions with a high-performance AI engine, and multi-link monitoring and control with low-latency image processing."
Both versions of the Ronin 4D can capture footage internally, in a variety of codecs including the standard H.264 codec, as well as Apple ProRes and ProRes RAW. The 6K version can shoot up to 4K/120p and 6K/60p. The 8K version offers the same, as well as capture up to 8K/75p.
Zenmus 9 camera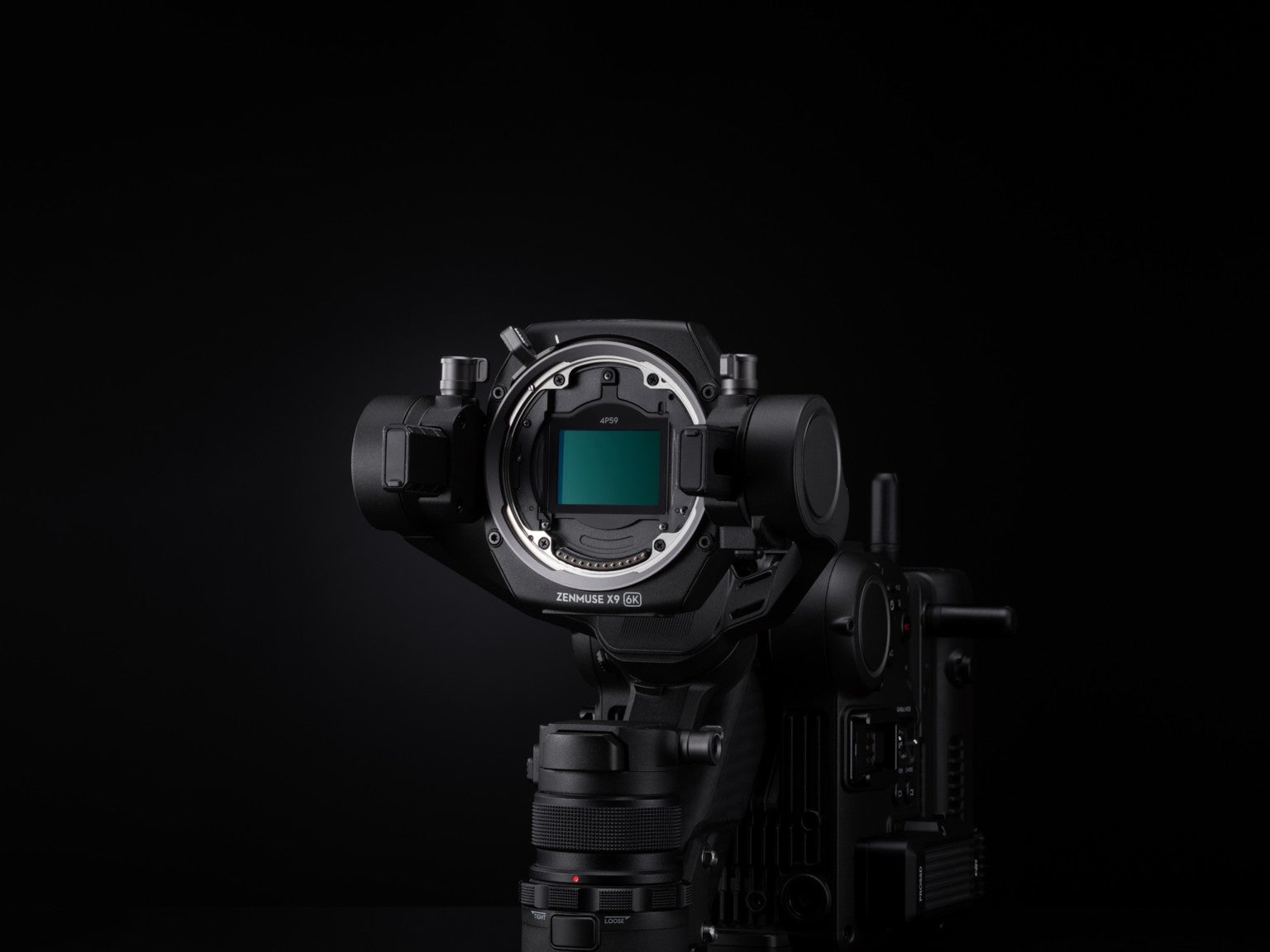 The camera behind the system is the new full-frame Zenmuse X9 gimbal camera. Both Ronin 4D options will be available in either DJI's proprietary DL-mount or Leica M-mount. No word yet on whether the system will be offered in other mounts.
The sensor behind the Zenmuse 9X is dual gain, meaning it can capture both a high and low ISO at the same time, for improved video quality. This particular sensor is capable of dual ISO 800 and ISO 5000 and can pump out up to 14-stops of dynamic range, according to DJI.
And for scenes with very bright light, the Ronin 4D offers 9 different levels of built-in neutral density filters.
4-axis image stabilization
DJI is calling the Ronin 4D the world's first 4-axis cinema camera. Of course, 3-axis in-body image stabilization is nothing new, a ton of still cameras on the market offer it, including the Fujifilm X-T4 and Sony a1. These 3-axis systems correct for pitch, yaw and tilt. But the Ronin 4D's 4-axis system also corrects for vertical movement along the Z-axis, i.e. camera shake.
Not only that, the unit has a range of sensors on board, to help keep things steady including a barometer as well as forward and downward visual sensors (similar to what you'd find on a DJI drone). All this should result in incredibly smooth handheld footage.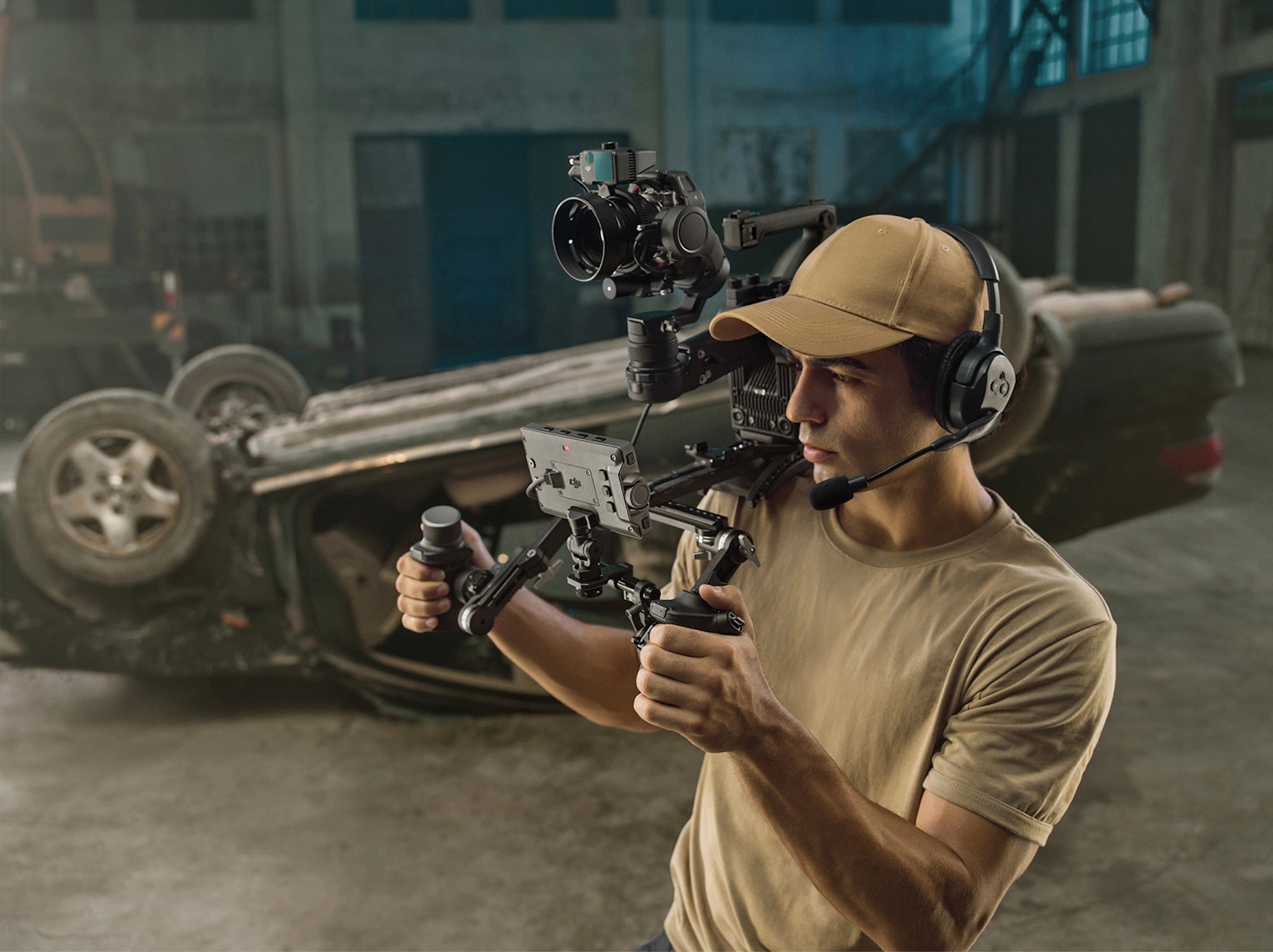 LiDAR focusing
As if all this impressive tech wasn't enough, the Ronin 4D also makes use of laser-based autofocusing. DJI's LiDAR Range Finder works by continually generating precise subject distance measurements. The system cast 32,300 points as far as 33 ft out, to find and track subjects. And DJI promises it works quickly and precisely, even in very low light.
Of course, the Ronin 4D can also be used in manual focus mode.
Wireless transmission
We mentioned the unit is aimed at pro filmmakers. And the ability to monitor a camera feed remotely is something many production crews value. The Ronin 4D can output Full HD footage at up to 60fps to remote monitors up to 20,000 feet away. Whoa. Transmitted footage can also be encrypted. And DJI promises extremely low latency in the transmission feed.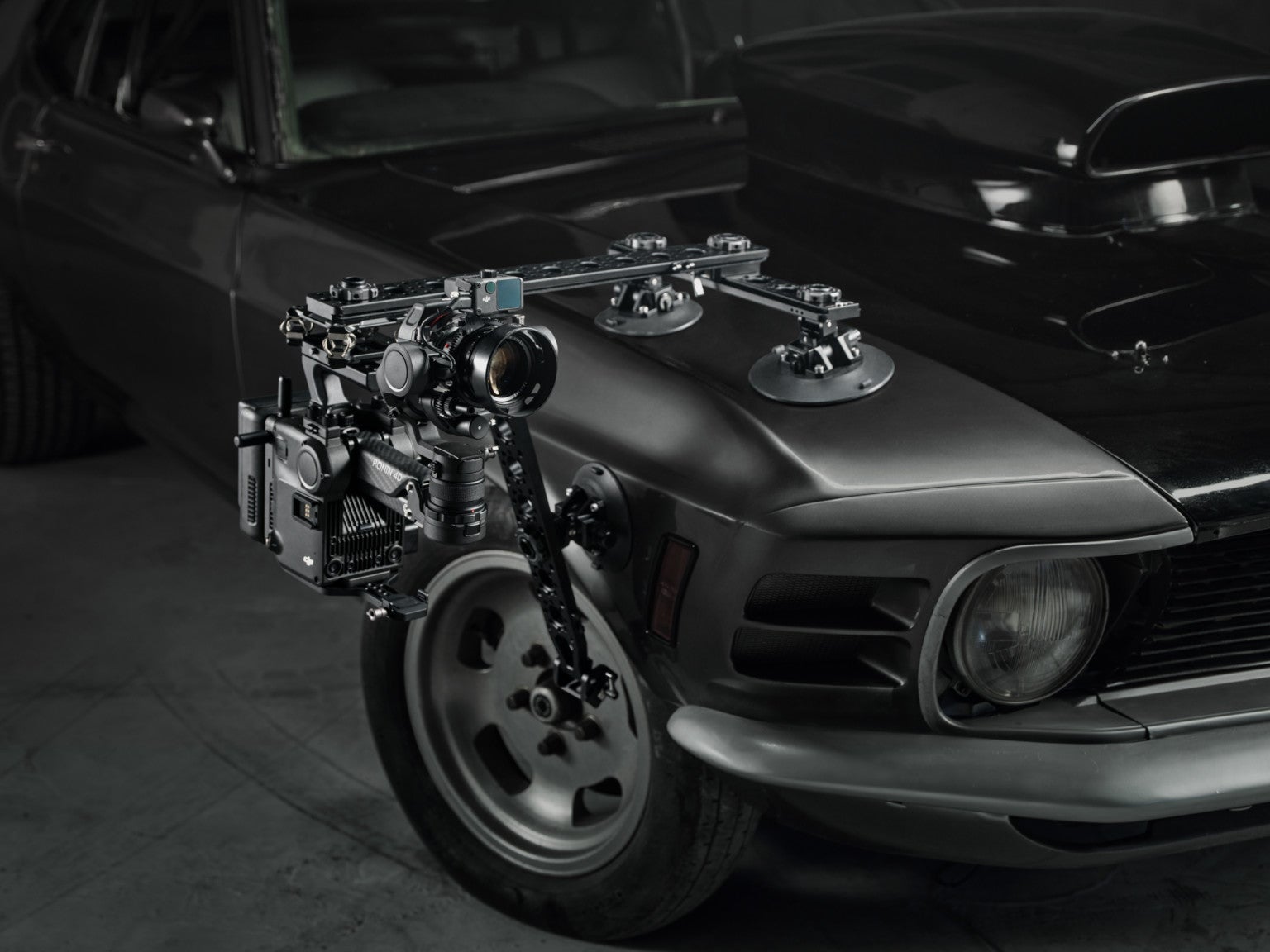 Battery, storage and audio
Ronin 4D is powered by the same battery as the Ronin 2, DJI's TB50 Intelligent Battery. It promises up to 2.5 hours of footage capture, even in extreme temperatures.
Footage can be captured to USB SSD storage, CFexpress Type-B cards or DJI's own proprietary PROSSD (DJI says this method delivers the best performance, because, well, of course they do).
For audio, the Ronin 4D offers a built-in 2-channel microphone. There are also two 3.5mm audio input jacks on the body as well as 2 XLR inputs.
Accessory monitor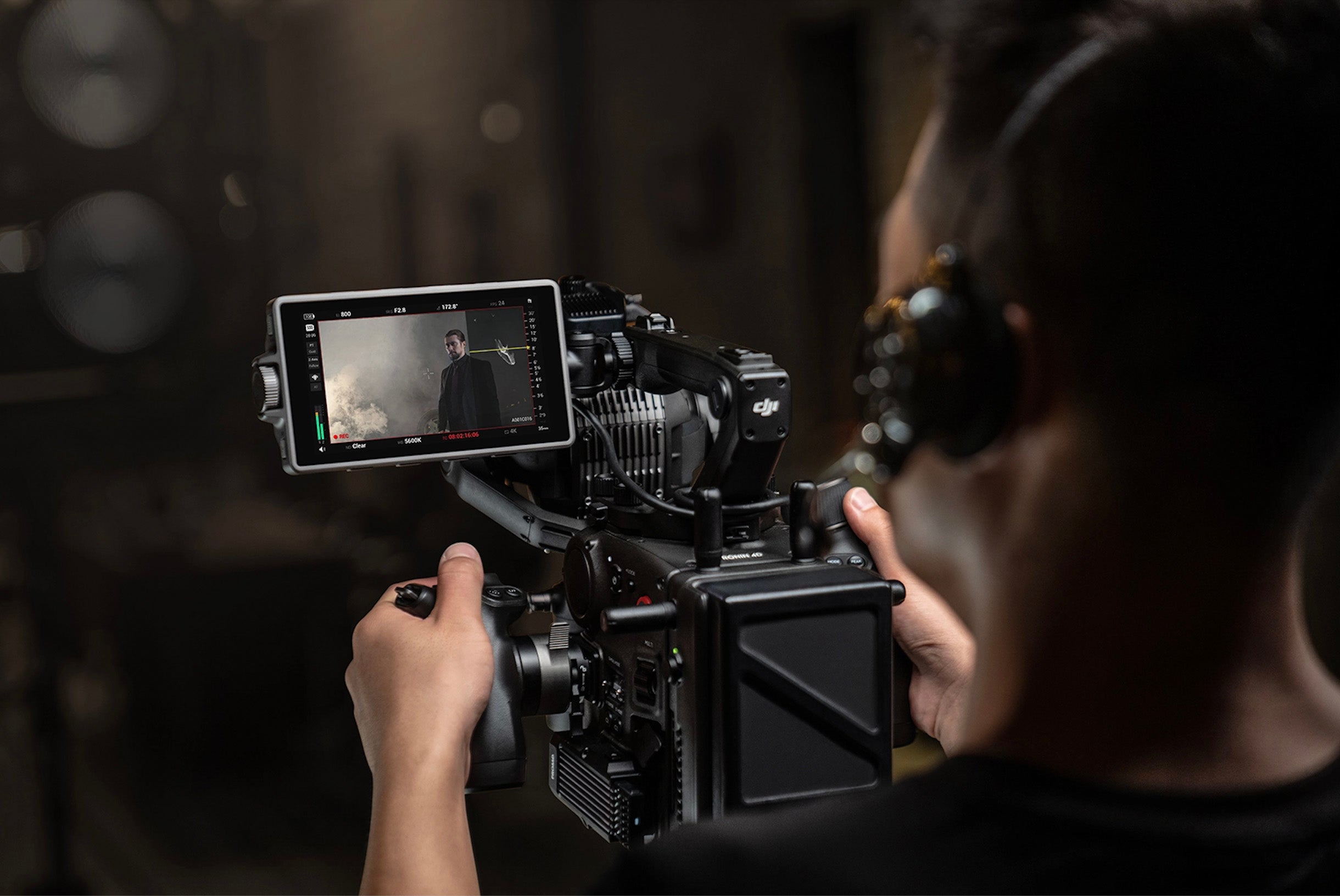 DJI is also launching a new 7-inch monitor to go along with the Ronin 4D (though it works with third-party monitors too). The DJI High-Bright Remote Monitor can be used remotely/wirelessly to view footage or to control the camera entirely. It's also compatible with a variety of DJI accessories. And offers a built-in SD card slot to capture proxy footage.
Price and availability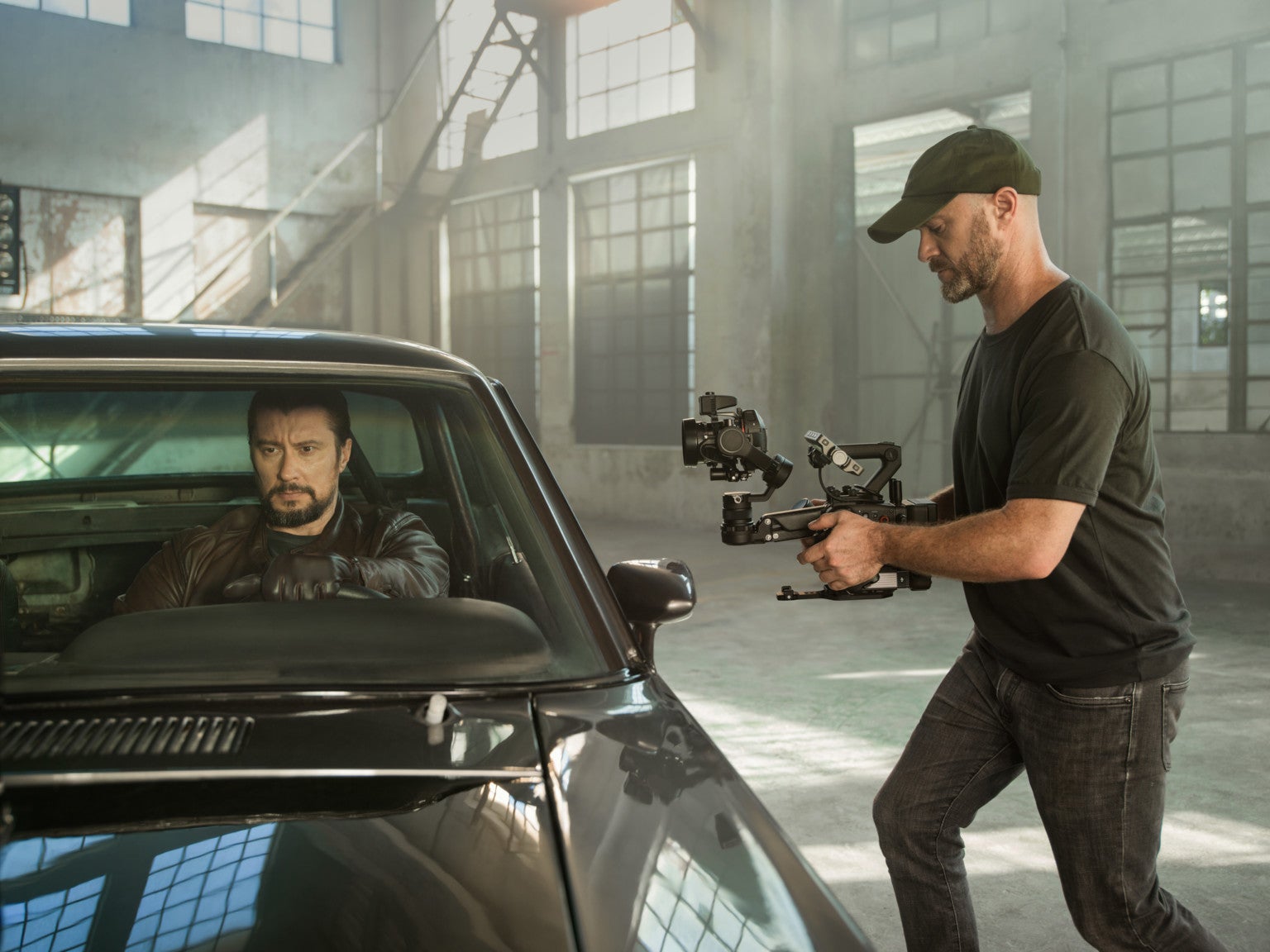 The Ronin 4D 6K version ships in December for $7,200. The package includes the Zenmuse X9–6K gimbal camera, LiDAR Range Finder, High-Bright Main Monitor, Hand Grips, a Top Handle, TB50 Intelligent Battery and a carrying case.
The Ronin 4D 8K version ships at "a later date" for $11,500. That package includes the Zenmuse X9-8K gimbal camera and a PROSSD 1TB (along with, presumably, the same accessories mentioned with the 6K version).