Capture One is now available for editing photos on the iPhone
Capture One for iPhone allows you to shoot tethered straight to your mobile device.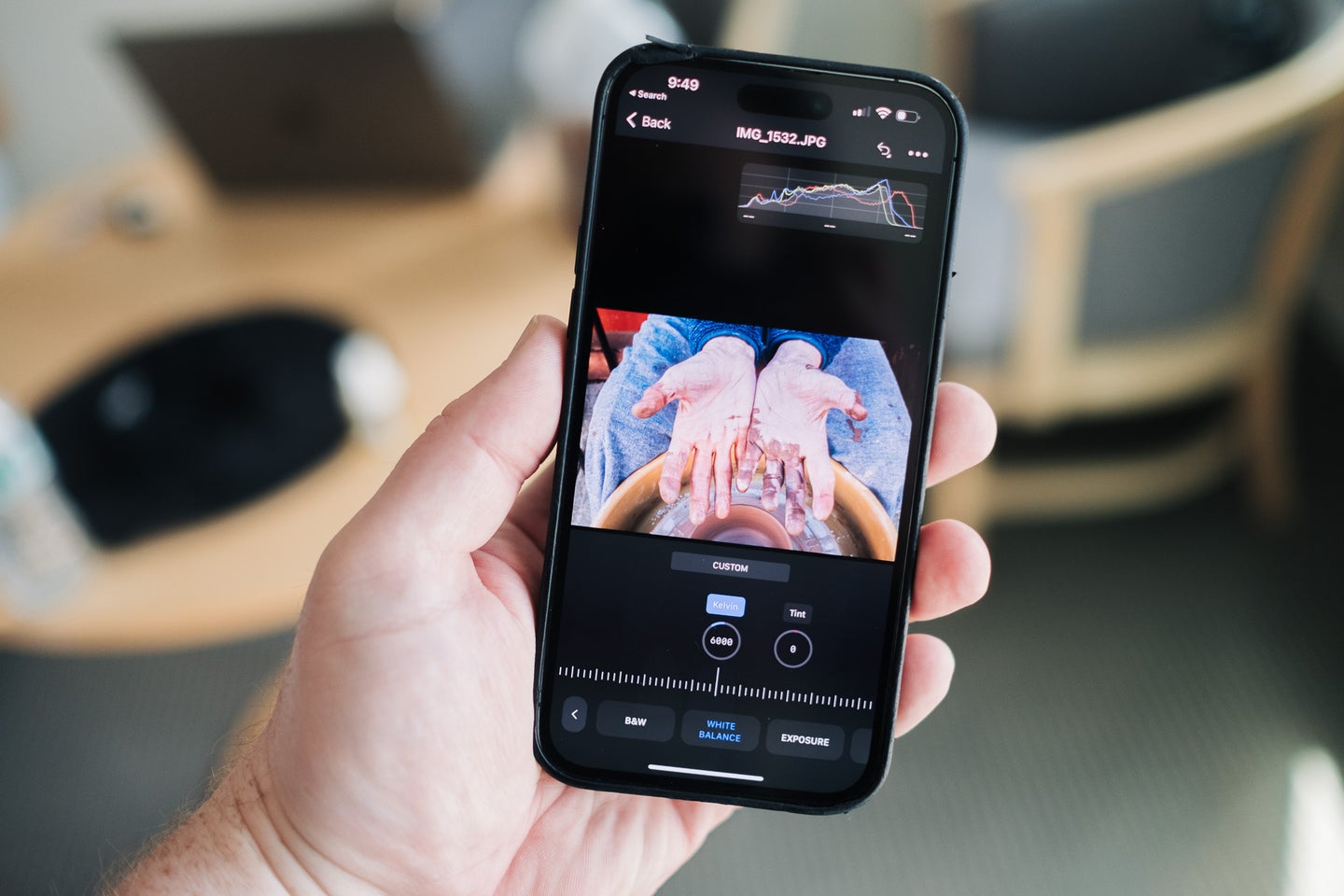 We may earn revenue from the products available on this page and participate in affiliate programs. Learn more ›
There are tons of photo editing apps available for the iPhone and iPad, but Capture One's offering is different than most. You're probably already familiar with the desktop version of Capture One Pro. It's a full-featured raw workflow program that many professional photographers use every day. It recently made its way to the iPad, and now it's available on the iPhone as well.
What can Capture One for iPhone do?
Open the Capture One app by itself, and you'll find a collection of fairly standard image editing tools. You can edit raw files, apply styles, adjust common variables like exposure, crop, white balance, and just about everything else you'd expect out of an advanced photo editing app.
Connect your camera to the Capture One iPhone app, however, and you'll unlock some more advanced features that other software doesn't offer. The app allows photographers to tether their cameras to the app with a hardline connection. Every time the shutter fires, the image immediately transfers to the device. Capture One can automatically apply styles to incoming images. Other users can watch those images load in real-time, but they'll see the version with the style applied rather than the raw image they would see with most typical tethering setups.
Once the ingested images are edited, the app can export them to the device, to the cloud, or even to an SSD.
If you're already using Capture One on the desktop, you can create styles on your home machine and then easily move them over to the mobile app. That's important because you won't find some editing features natively in the app, like curves, so styles are very crucial to your post-processing workflow if you're going to use Capture One on the iPhone or iPad.
How much is Capture One Pro for iPhone?
A stand-alone subscription to Capture One for iPhone will cost you $5 per month. But subscribers who already have access to the iPad edition or the complete bundle ($30 monthly or $18.25 per month when paid annually) get access to the iPhone app for free.
I have used the app for just a few minutes so far, but look for a more in-depth review in the coming weeks.