The Canon RF 100-300mm f/2.8 zoom is a fast super-telephoto lens for pros
The fast super-telephoto lens is designed for photographers and videographers alike.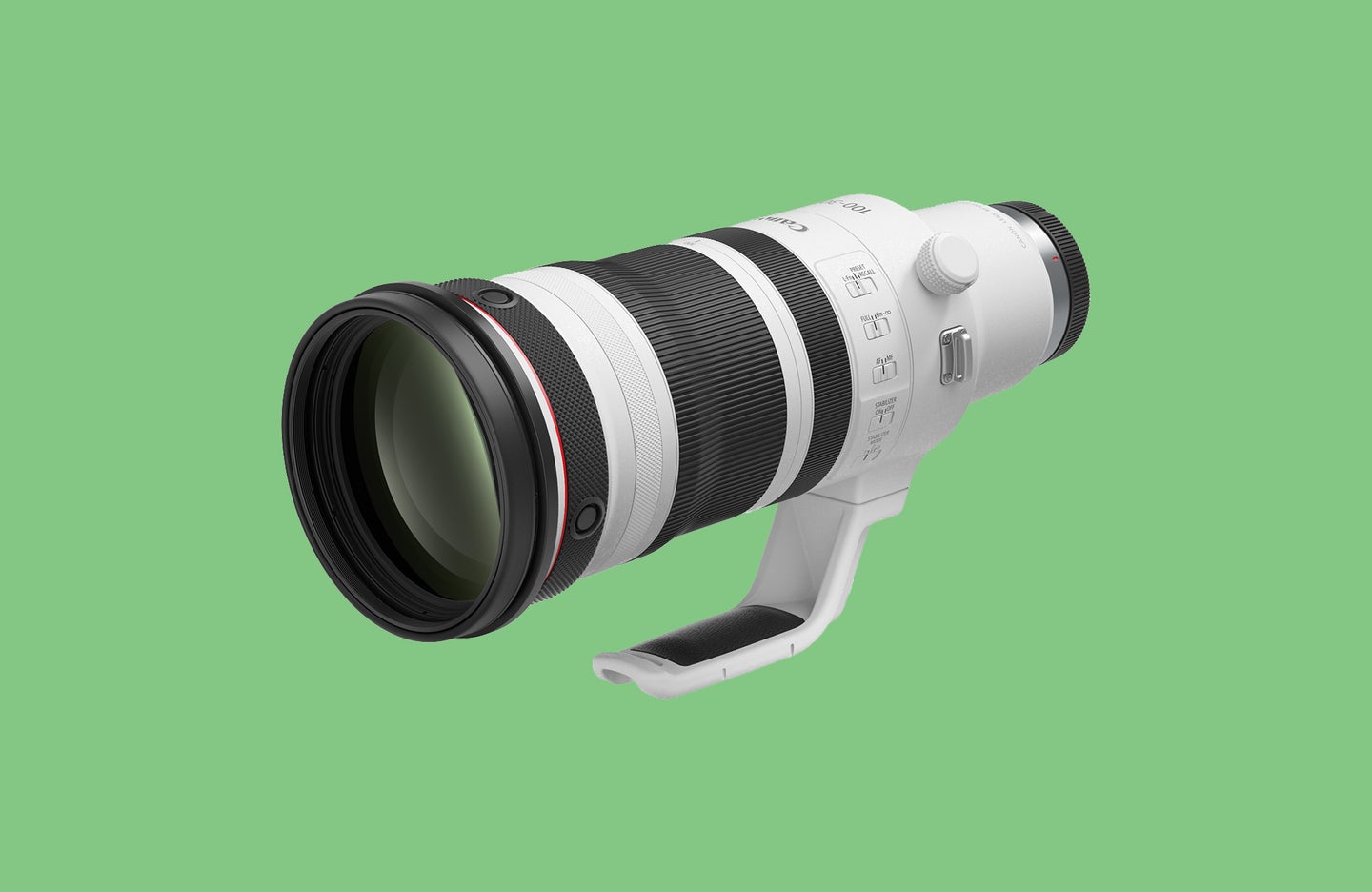 Canon has just released a fast ultra-telephoto zoom for its RF-mount full-frame cameras. The company says that the RF100-300mm F2.8 L IS USM lens exists in response to requests from photojournalists, sports photographers, and other top-level professionals for a 300mm f/2.8 option for Canon mirrorless. Instead of opting for a 300mm prime, Canon decided to go with a zoom lens for added versatility. It promises exceptional performance, a relatively compact and lightweight design, and a rugged build. As a result, this new telephoto zoom is likely to hit a sweet spot for a lot of professionals who can stomach the $9,499 price.
What is the RF100-300mm F2.8 L IS USM?
The 300mm f/2.8 lens has long been the standard for photojournalists and wildlife photographers, thanks to the reach of the focal length and the fast aperture for low-light situations. Canon's native RF lineup, thus far, has lacked that offering. It has telephoto zooms that cover 300mm, such as its RF 100-400mm f/5.6-8 IS USM lens, but none offer the fast f/2.8 aperture that most pros need and want.
The RF100-300mm F2.8 L IS USM should be a very welcome addition to the RF line for a lot of professionals. This lens will be ideal for everything from wildlife photography, photojournalism, motorsports, theater work, and most sports, even ones in low-light settings. And as is the standard these days, it is designed to work equally as well for video as still photography.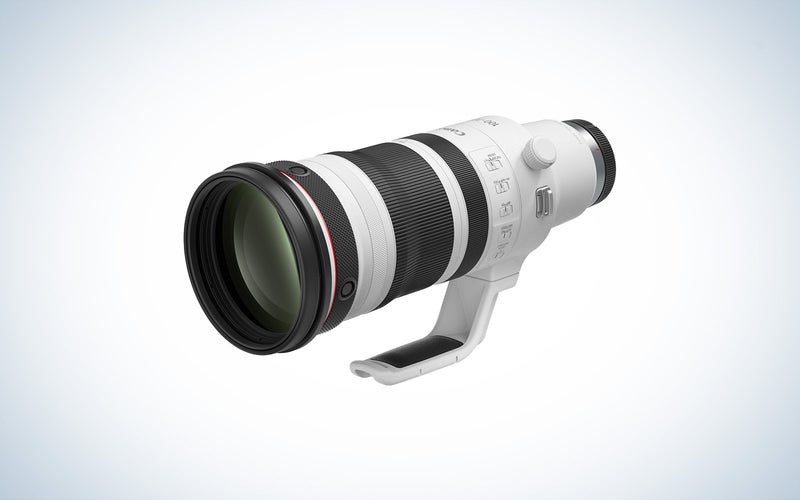 RF100-300mm F2.8 L IS USM design & features
Canon says that the new RF100-300mm F2.8 L IS USM features an entirely new optical design, which is comprised of 23 elements in 18 groups. That includes fluorite elements, ultra-low dispersion glass, and one aspherical element to improve clarity and sharpness and reduce distortion. The lens also takes gets Canon's Air Sphere Coating (ASC) and Super Spectra Coating (SSC) to reduce ghosting and flare, improving image quality when working with backlighting or strong lighting conditions.
As we would hope to see on an ultra-telephoto lens, it offers 5.5 stops of stabilization in the lens itself and up to 6 stops with in-body coordinated image stabilization. If 300mm isn't enough reach for you, it is compatible with RF 1.4x and 2x extenders, offering a range of up to 600mm. And despite the zoom design, the lens is relatively compact and lightweight, weighing 5.7 pounds. That's just barely heavier than the Canon EF 300mm f/2.8L IS II USM, which weighs 5.3 pounds.
Videographers will appreciate the internal focusing and zoom. That means that the length of the lens remains constant, which works better on gimbals and just makes it easier to use the lens. It also results in better weather sealing for protection against the elements since there are fewer places for water and debris to potentially enter the lens. And there's a front fluorine coating to make it easier to clean.
RF100-300mm F2.8 L IS USM pricing & availability
Canon was very specific that this lens is geared towards professionals, and it commands a professional price tag as a result. It is available for pre-order now for $9,499.00 and is expected to begin shipping in May.