Save up to $500 on Canon cameras, lenses, and printers at Amazon
Whether you're gearing up for holiday portrait season or looking to capture fall beauty, you'll want to take advantage of these Canon camera and lens deals.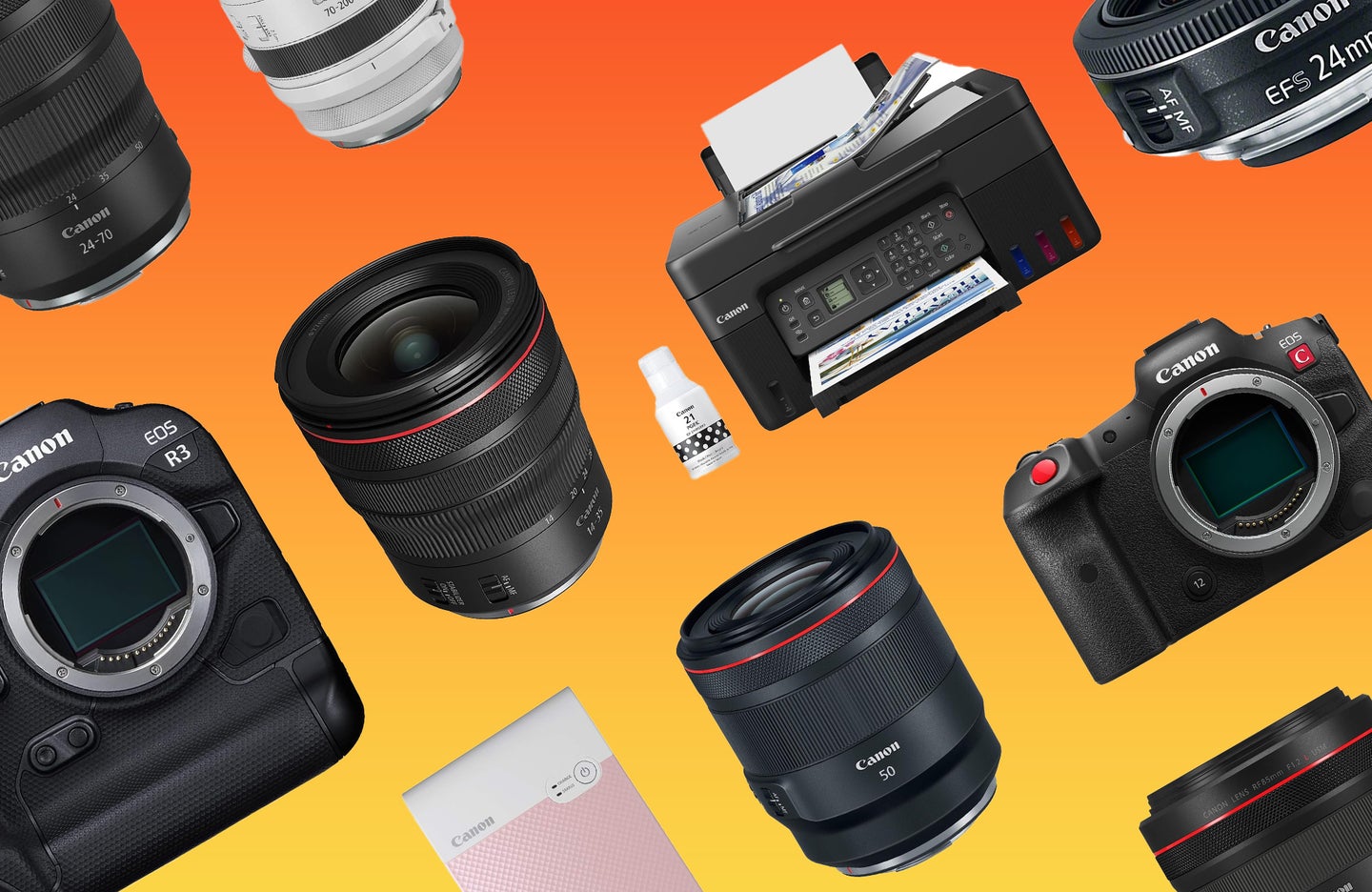 Fall is nearly upon us, and with the new season comes new photographic opportunities. Picking up a new camera or lens can be a great way to refresh your creative side and capture unique scenes this fall and winter. Luckily, there are some excellent discounts on Canon cameras and lenses at Amazon right now. Whether you simply want to document fall foliage or are gearing up for the holiday portrait season, these deals will help you elevate your work for less.
Fall is a great time to capture sweeping landscapes to show off the foliage colors, and this Canon ultra-wide-angle zoom lens is a great tool for doing just that. It offers a constant f/4 aperture, which, although it isn't as wide as alternative lenses, does help keep the size and weight of this lens down. The result is a surprisingly compact lens for the class. It weighs just 1.2 pounds and is only 3.9 inches long. It also is able to utilize 77mm front filters. The lens offers excellent sharpness, even on the edges of the frame, so you'll be able to get crisp, quality images.
If you've been eyeing a new pro-level camera, you're in luck. The Canon EOS R3 is at its lowest price since earlier this summer. This beast of a camera offers a DSLR-like build with a built-in vertical grip for easy handling no matter which way you are shooting. It's built around a 24.1-megapixel stacked sensor with fast readout speeds to reduce rolling shutter distortion and improve continuous shooting. The result is 30 fps bursts and up to 6K 60p raw video recording with advanced Eye Control AF.
Even more Canon camera, lens, & printer deals
Canon cameras
Canon zoom lenses
Canon prime lenses
Canon printers