Save more than 60% on Adobe Creative Cloud right now if you're a student or teacher
You can get the full Adobe suite for the same price as the two-app Photography Plan for a year if you are a student or teacher.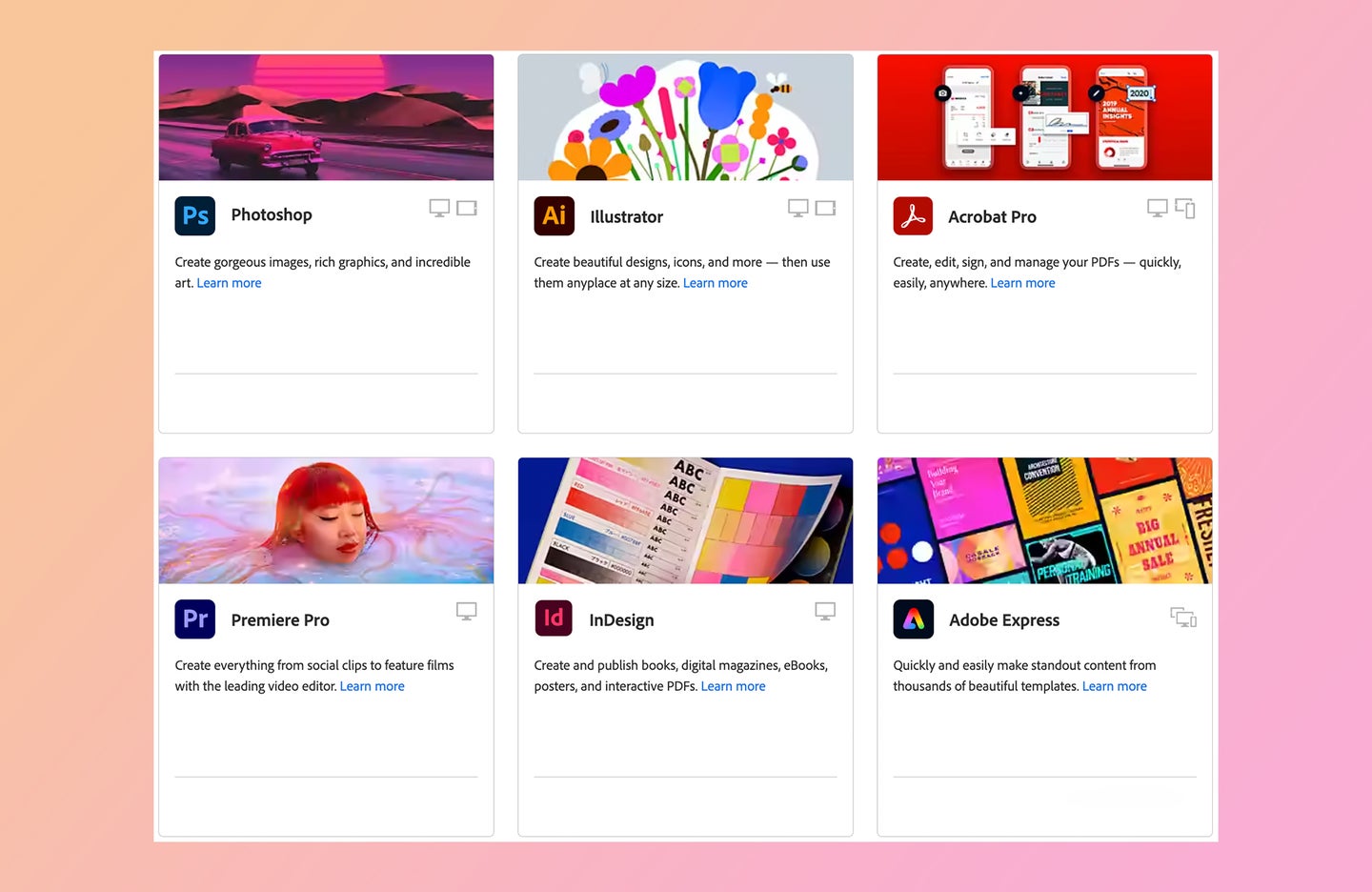 Adobe programs are the go-to for most creatives. The company offers a wide variety of software for tackling just about anything you need to do, from photo and video editing to graphic design and illustration and more. Because of that, most students who are in some sort of creative program are required to have access to Adobe Creative Cloud. But that comes at a price. Adobe programs are subscription based, and they can be pricey, especially if you want access to more than one. Luckily, through September 4th, you can take advantage of 60 percent off Adobe programs plus a free month if you are a student or teacher and sign up for the annual Creative Cloud All Apps subscription.
Adobe Creative Cloud is the company's name for its programs that live in its subscription-based model. This deal is only applicable if you opt for the All Apps plan, which includes Photoshop, Lightroom, Premiere Pro, Illustrator, InDesign, and more. You also must be a student or teacher in order to take advantage of the $19.99 per month price. That price lasts for the first year and then will automatically increase to whatever the current student and teacher price is (it's currently $29.99). The price for those not in school is $54.99 per month, and the Photography Plan alone is $19.99 for only two apps, so this deal really is pretty phenomenal. Plus, you get a free month, which sweetens the deal.