My Project: Eilon Paz's Record Collector Portraits
New edition of Dust & Grooves coffee table book captures the world's most fanatical vinyl collectors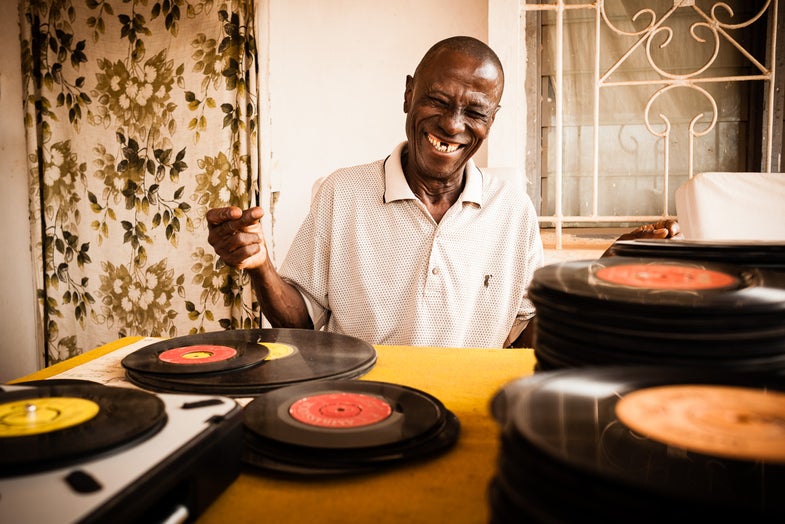 Eilon Paz began photographing New York City's record collectors as a way to pass the time while he looked for steady work. The Israeli-born photographer moved to the city in 2008, and quickly discovered that his job options were slim. So, Paz spent his days enjoying what his new home had to offer: "One of them was an abundance of record stores," he says. Paz never imagined his personal project, a way to keep shooting and stay productive, would become a book.
Last month, Paz released a second edition of Dust & Grooves, a massive coffee table book that collects portraits of incredible record collections from around the globe and the big personalities that they belong to.
Shot using Canon 5D Mark II and a Mark III and a variety of prime lenses (his favorite being a 35mm f/1.4), Paz says it was important to travel with minimal gear to his portrait sessions. "It was more like a listening session with some photos," he says. "I think that is part of what made this thing work, people were feeling really comfortable."
Shooting with prime lenses also allowed Paz to overcome a challenge in many of these interior spaces. "A lot of these record rooms are really dark by nature," he says. "The 35 mm f/1.4 enabled me to shoot without a flash. I would shoot at 1600 ISO at 1.6 or 1.8 and it would allow me to shoot fast and get really sharp images."
Paz photographed over 100 collectors for the book, which involved traveling to 13 different countries and 17 states and, of course, discovering a ton of new music—an undeniable highlight for the photographer.
"Meeting older people always made it fun for me," he says. "They know much more than me and they don't have to prove anything."
Check out the entire collection of portraits in Dust & Grooves and purchase a copy of the book here.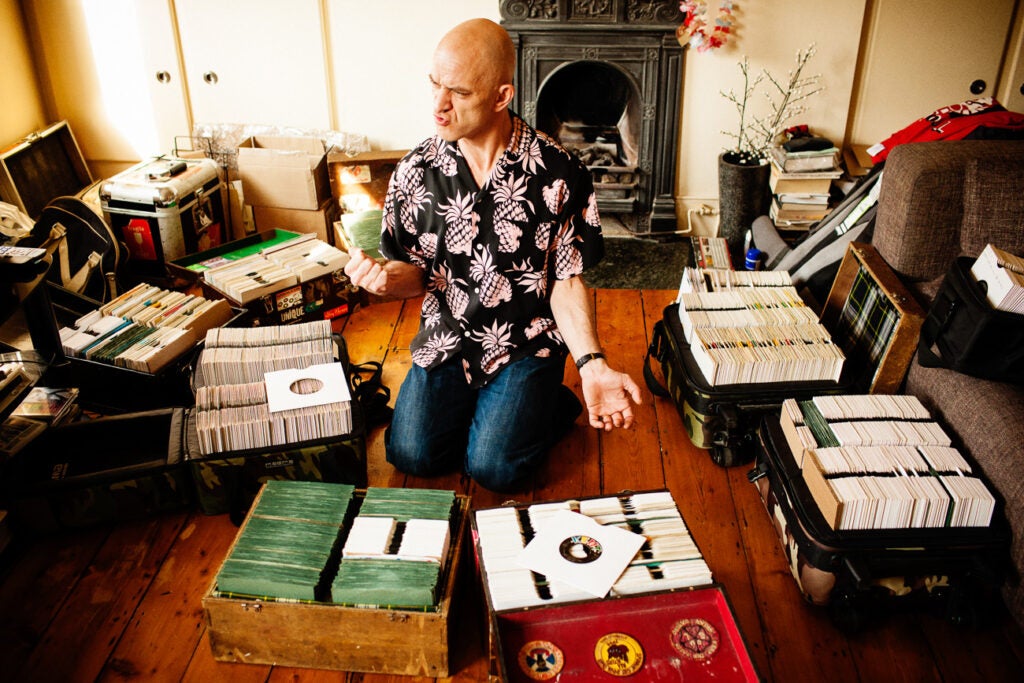 Dust & Grooves
Keb Darge, London, UK _ Photo: Eilon Paz_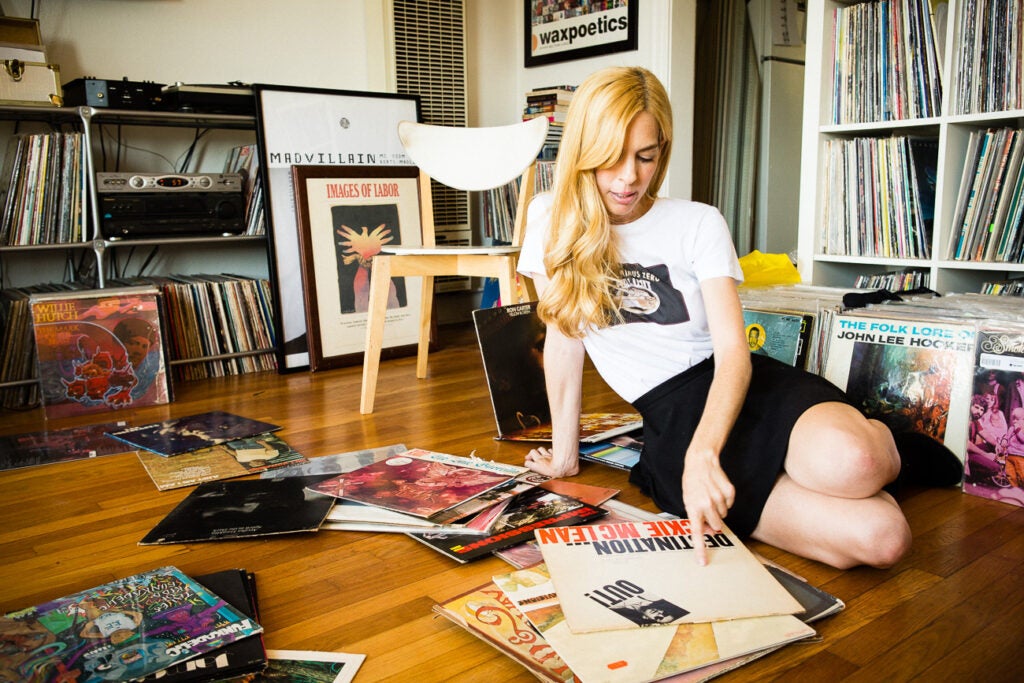 Dust & Grooves
Logan Melissa, Los Angeles, CA _ Photo: Eilon Paz_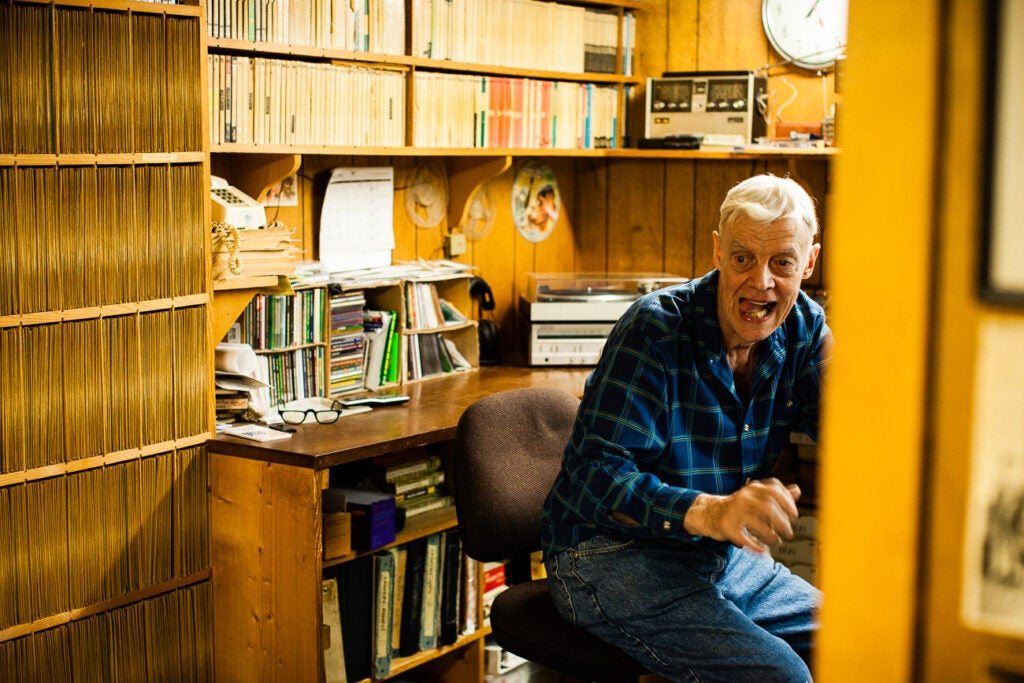 Dust & Grooves
Joe Bussard, Frederick, MD _ Photo: Eilon Paz_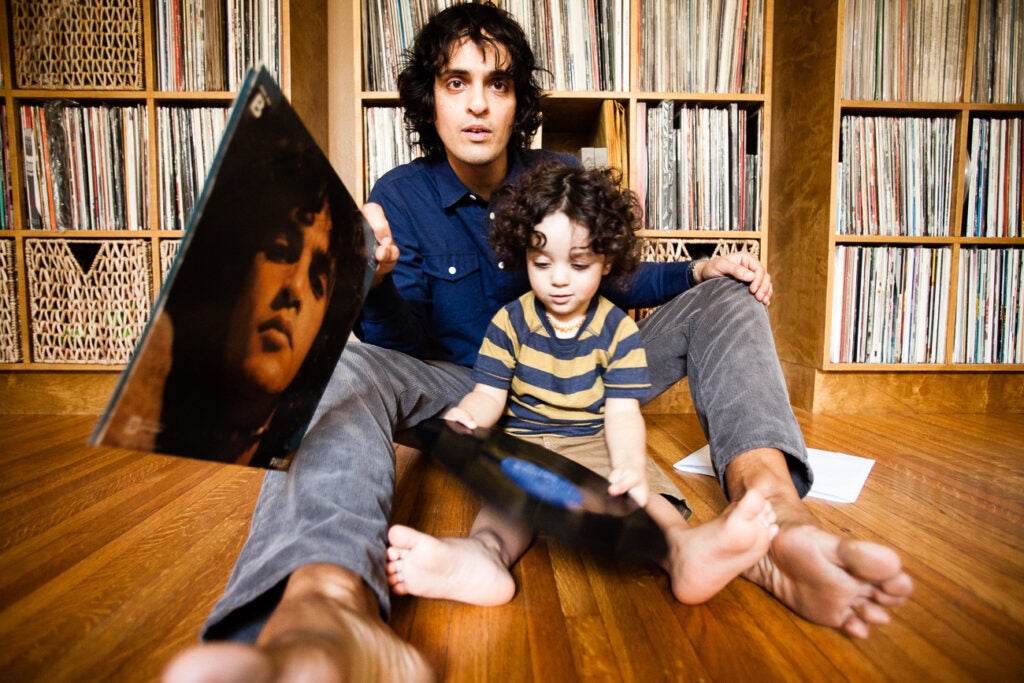 Dust & Grooves
Eothen "Egon" Alapatt, Los Angeles, CA _ Photo: Eilon Paz_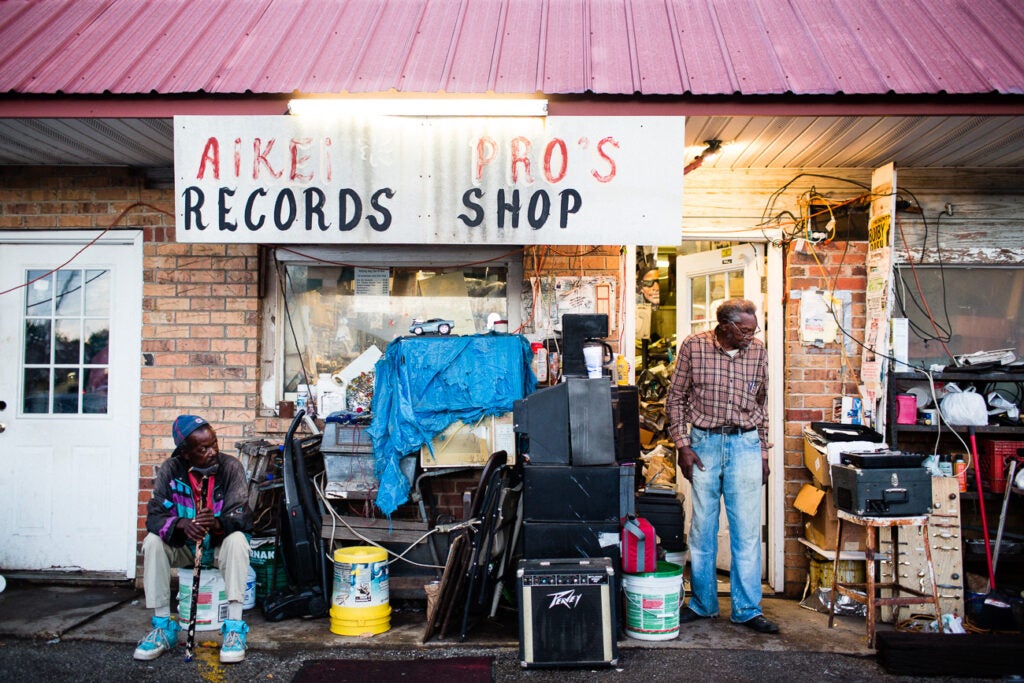 Dust & Grooves
Aikei Pro's Record Shop, Holly Springs, MS _ Photo: Eilon Paz_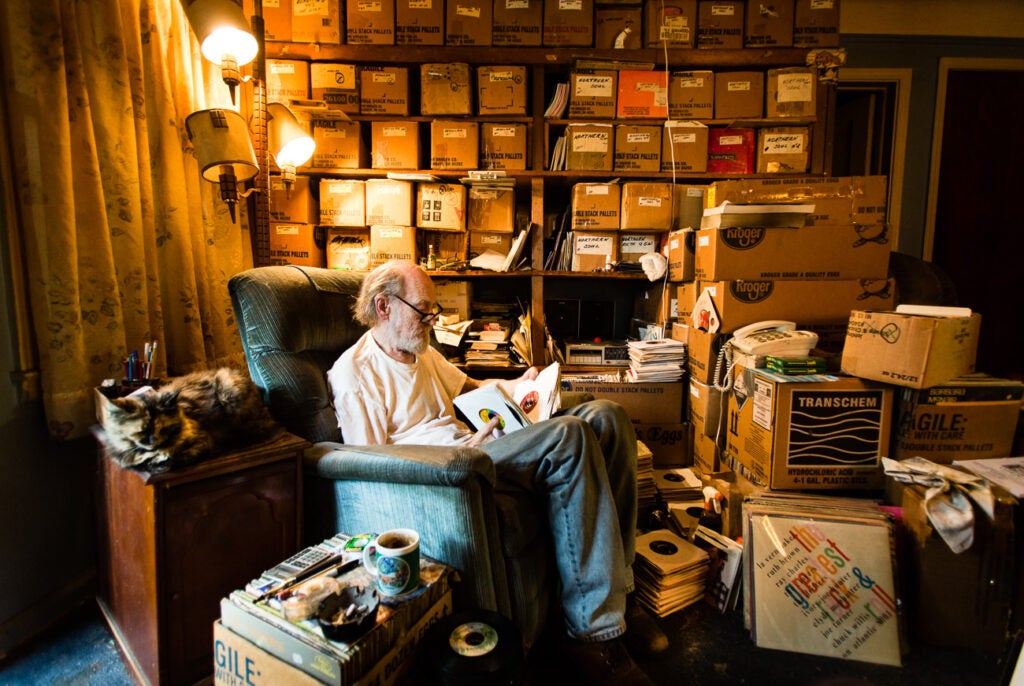 Dust & Grooves
Bob Mays, Detroit, MI _ Photo: Eilon Paz_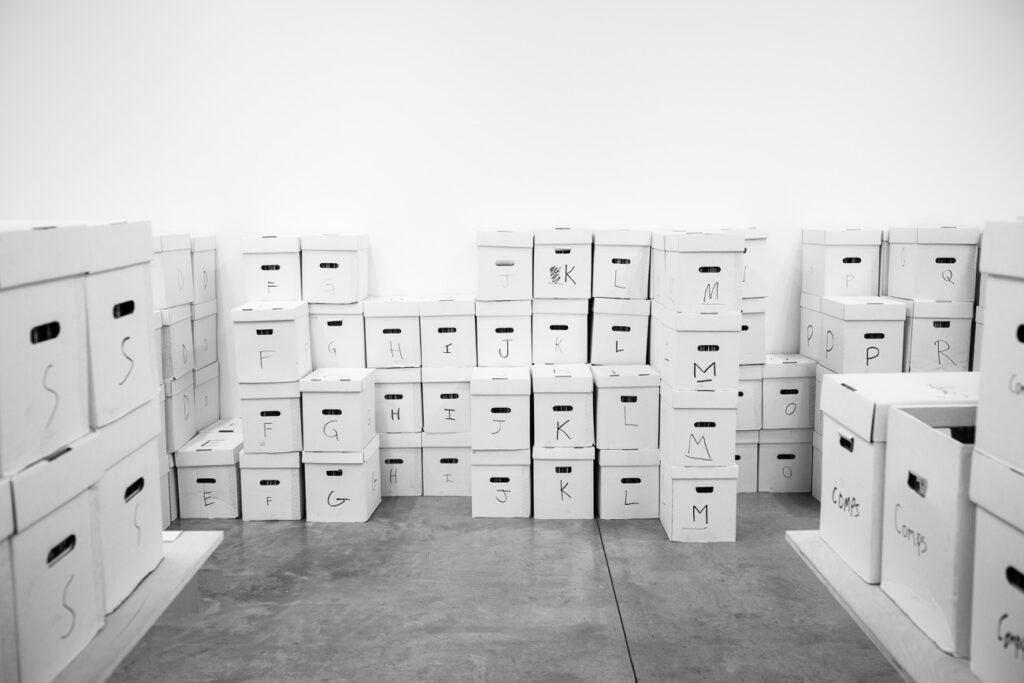 Dust & Grooves
The Afrika Bambaataa Collection _ Photo: Eilon Paz_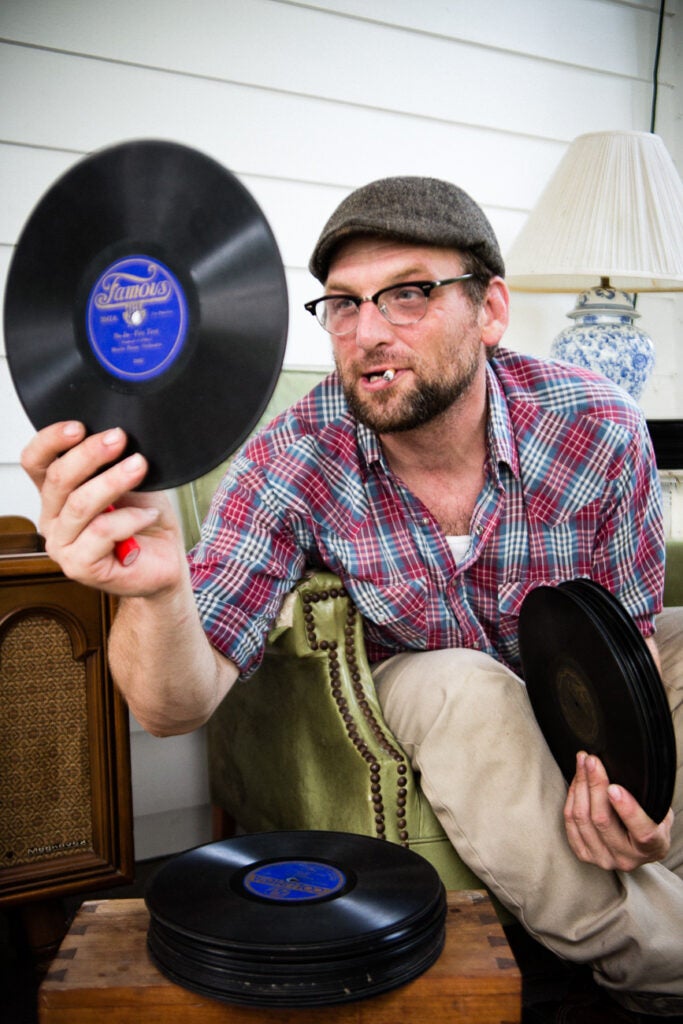 Dust & Grooves
Matt Scherger, Lafayette, IN _ Photo: Eilon Paz_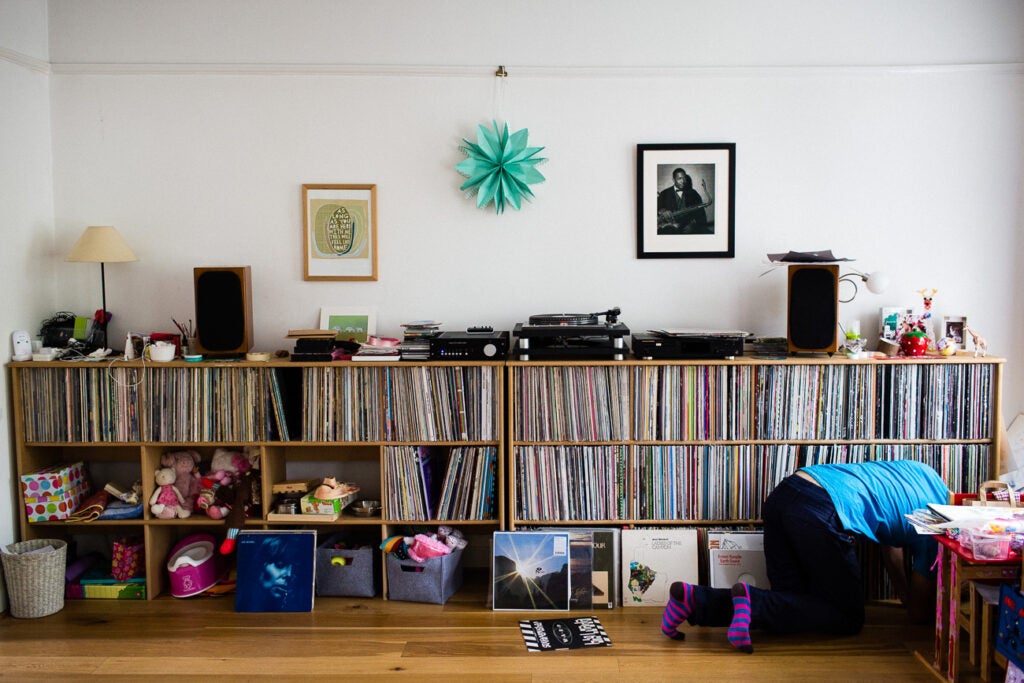 Dust & Grooves
Kieran Hebden of Four Tet, London, UK _ Photo: Eilon Paz_
Dust & Grooves
Mickey McGowan, San Rafael, CA _ Photo: Eilon Paz_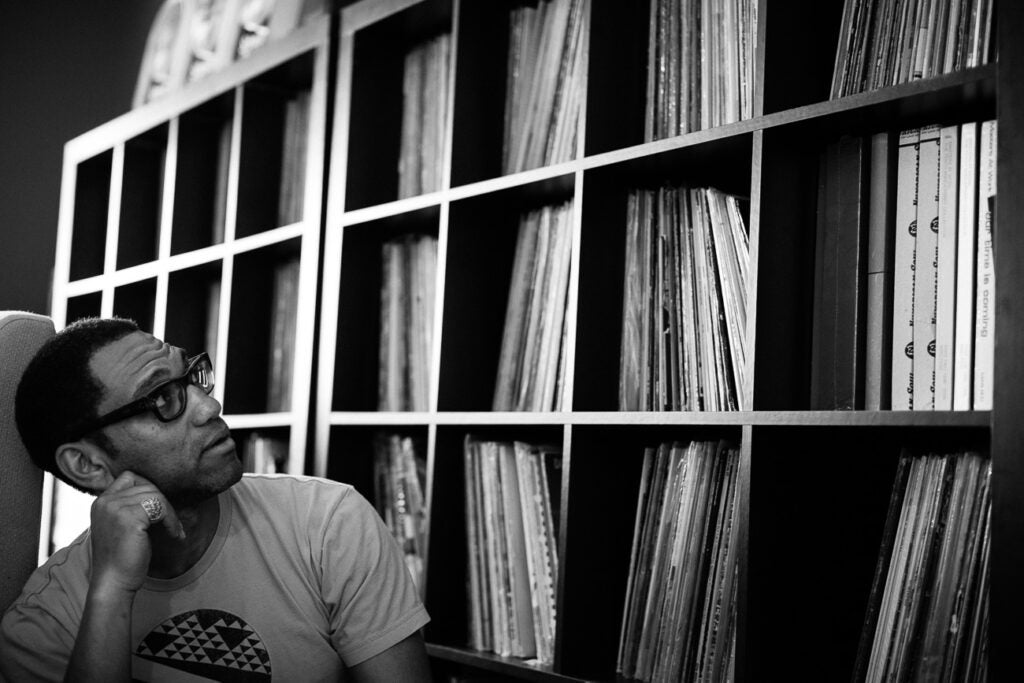 Dust & Grooves
King Britt, Philadelphia, PA _ Photo: Eilon Paz_
Dust & Grooves
Ahmir "Questlove" Thompson, Philadelphia, PA _ Photo: Eilon Paz_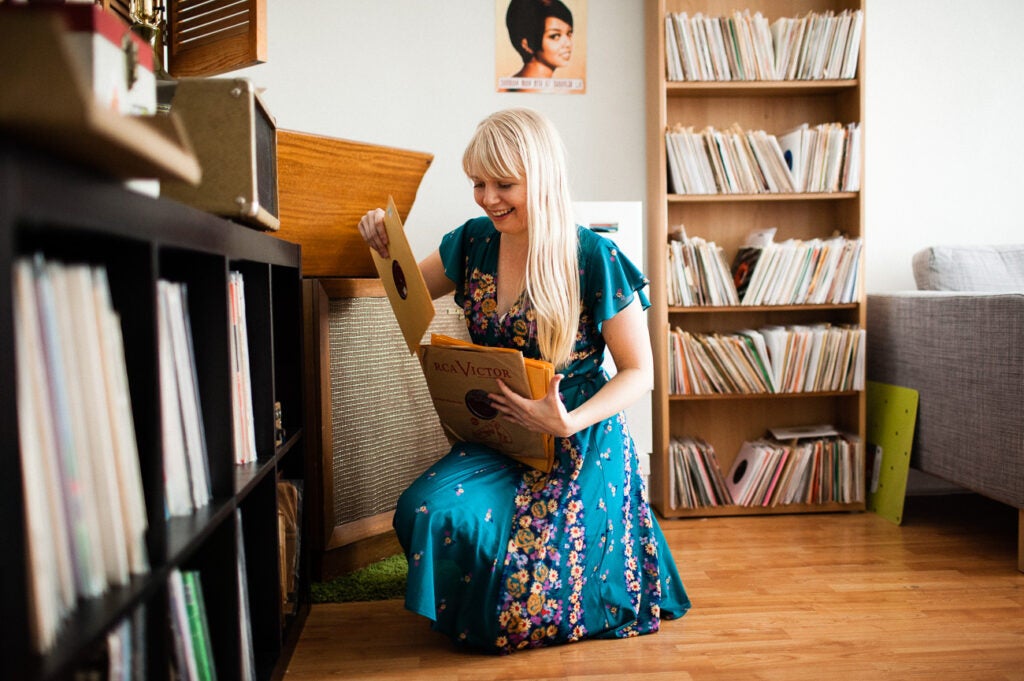 Dust & Grooves
Rebecca Birmingham, Brooklyn, NY _ Photo: Eilon Paz_