eBay Watch: Incredible Deal on Canon 24-105mm f/4L IS Lens
Snag this versatile zoom lens for only $648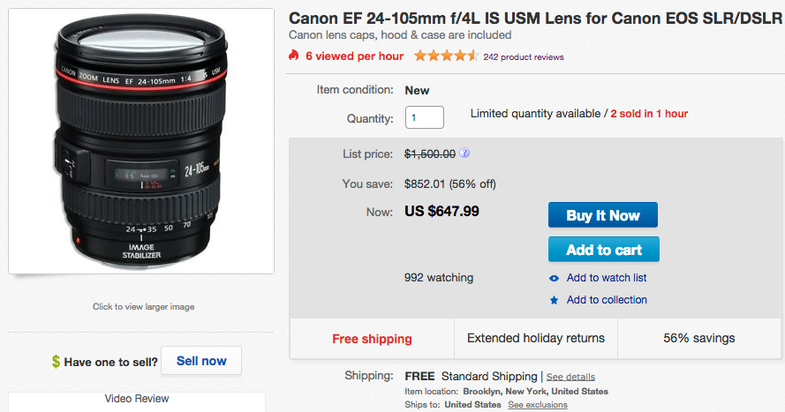 A reliable multipurpose zoom lens is a staple in the bags of most photographers—if you are a Canon shooter who has been in the market for one, we have some good news. The eBay store GetitDigital is currently selling Canon 24-105mm f/4L IS lenses for $648. This same lens is currently listed on B&H for $1,149.
Quantities are limited (although the store doesn't specify just how limited), and the sale ends in 14 days.
According to the store, the lens comes with Canon's USA waranty and the eBay Money Back Guarantee. Check the listing out here.
[Via: PetaPixel]