FAA Regulations May Require Commercial Drone Photographers to Get a Pilot's License
Proposed FAA regulations could make commercial drone flying much tougher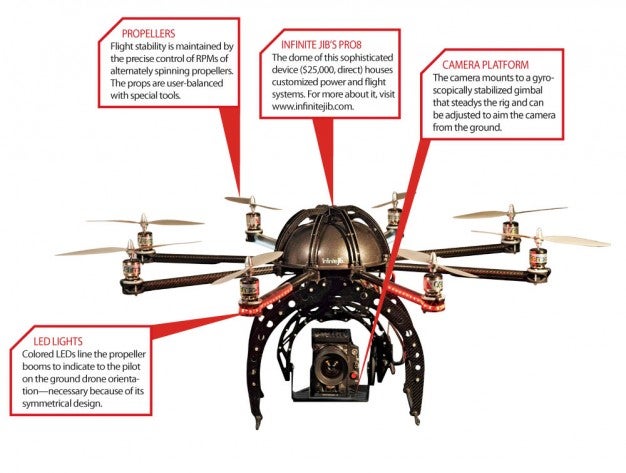 Drone photographers are capable of some truly impressive stuff, but it may soon be getting tougher for commercial drone shooters to get off the ground. According to a report from the Wall Street Journal, the FAA is rolling around the idea of requiring a pilot's license to commercially operate a remote controlled craft.
According to reports, you would need to go through all the training required of a pilot for an actual airplane. Then, you'd still have to follow some stringent rules with the drones themselves. There's a 400-foot altitude cap, they can only be flown during daylight situations, and they have to stay within the pilot's line of site. That's pretty restrictive. And it doesn't just apply to larger commercial crafts, but anything under 55-pounds.
The regulations aren't in place yet, though, and they likely won't even be officially proposed until the end of the year. Then, there will be a period of public comment where people can voice their opinions about the rules. Also, it seems this will only apply to commercial applications, but if you're charging someone money to take pictures with a drone, that will likely fall under the umbrella of the rules.
It will be interesting to see how the whole thing pans out. Places like state parks and cities have been implementing their own drone rules to try and keep people and environments safe in case they decide to crash into the ground.
How do you think the FAA should handle it?