The Winners Of Dronestagram's First Drone Photo Contest Are Impressive
The first of what's bound to be many drone photography competitions shows off just what the method has to offer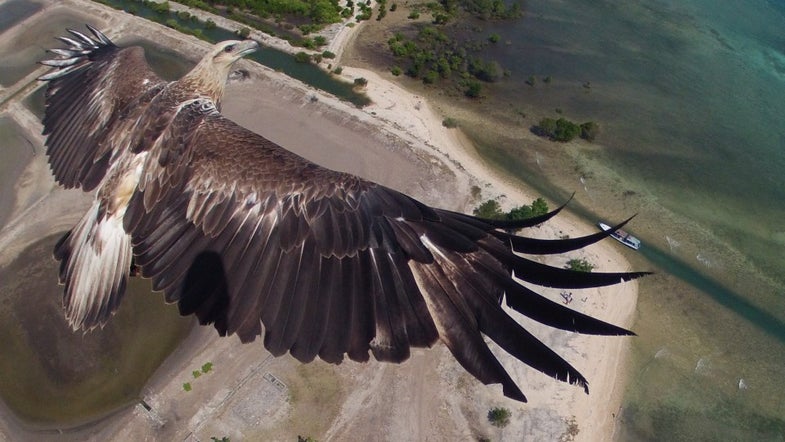 Drone photography site Dronestagram recently partnered with National Geographic, GoPro, Parrot, and more in order to hold their first ever Drone Photography Competition. And if this is what the very first contest has to offer, then we can't wait to see what's yet to come. With awards given for both images chosen by experts as well as ones popular with images, the winning photographs are all breathtaking.
The top prize went to user Capungaero, for an image of an eagle taken in Bali, Indonesia with a GoPro Hero 2. As a prize, they're receiving "1 drone DJI Phantom 2 + Go Pro Black Edition Camera + 150 €/200 USD offered on a print on canvas, aluminum or plexiglas. Featuring in Newswatch section of National Geographic website + Photo published on National Geographic French edition."
The prize for the most popular image one Postandfly a Blade 350 QX HORIZON, GoPro Black, and money towards prints, for an image of a 105m waterfall in Mexico.
You can see the rest of the winners on Dronestagram's site.
One thing that stands out is just how exciting this is for the future of the medium. The image quality coming from the tiny cameras that are able to go on these drones still isn't fantastic—images can be a little soft, and the dynamic range is pretty limited. But this contest gives a glimpse at what these rigs are capable of, and as image quality continues to improve, we expect things to get better and better.