Yale Launches Photogrammar, a Searchable Archive of 170,000 Depression Era Photographs
Searching through the FSA photo archive just got easier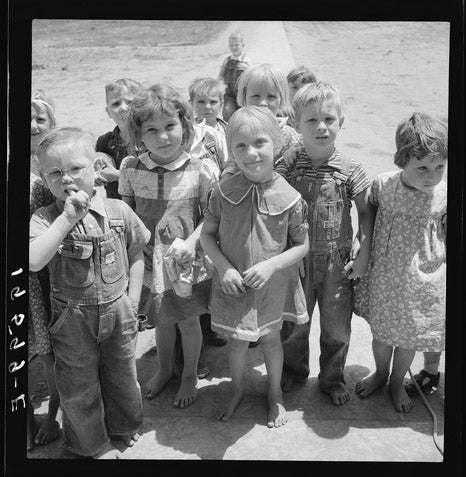 A new website from Yale's Graduate School of Arts & Sciences just made 170,000 historic images, produced between 1935-1945 as part of the Farm Security Administration, a whole lot easier to search. The Photogrammar has taken the digitized photo archives of the Library of Congress, which includes the work of Dorthea Lange, Walker Evans, Gordon Parks and more, and made it interactive.
Photogrammar allows you to search a decade's worth of photographs by keyword, photographer name, year or through a county-by-county map of the United States. You'll find photographs of farmers in Williston, North Dakota; early gambling photos from Las Vegas, Nevada; and the images of the Coast Guard training station in Manhattan Beach, New York. It's a fascinating collection that you could spend hours searching through.
"Our project will allow researchers to back-up, or even challenge, previous positions about the archive and the period of history it recorded with direct visual and quantitative evidence, while discovering new patterns that would otherwise be undetectable by simply going through the photographs one by one," says Lauren Tilton, co-director of the project.
For photo enthusiasts and history buffs it's a thrill to simply navigate through the regions of the map. Dive into the 170,000 image collection here.