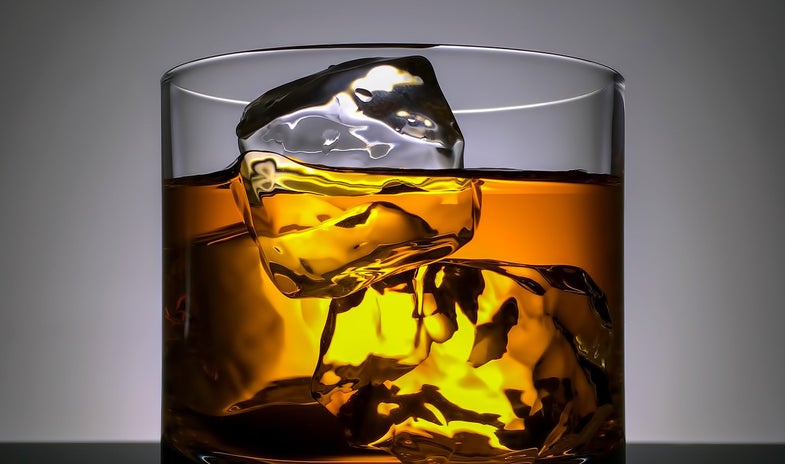 The whole "can you tell which photo was taken with a smartphone vs a professional camera" narrative is pretty well played out at this point. We're all aware of the fact that in the right conditions, a good smartphone camera (particularly the iPhone) can take some pretty stunning photos. But this shoot by Alex Koloskov of Photigy is perhaps an exemplar of the genre, pitting an iPhone not just against a DLSR, but a Hasselblad H1 with Leaf Aptus digital back.
No one is saying that an iPhone is a better camera than a medium format, professional camera. But, especially when viewed at web resolution, you'd be hard pressed to spot the difference without some extremely close observations. In fact, the what seems to give away the iPhone in this case is the aliased edges on the glass, and the sharp transitions to overblown highlights in the ice cubes.
But honestly, if you saw that as an ad on its own, you wouldn't think it was shot with a smartphone. For the setup, Koloskov used the app 645 Pro, which gives comparatively more manual controls than most other iPhone apps, alongside a $400 light.
[via Reddit]