Soccer Player Kicks Over $10,000 Remote Camera Rig, Promptly Pays For It
An over-excited celebration leads to a broken remote camera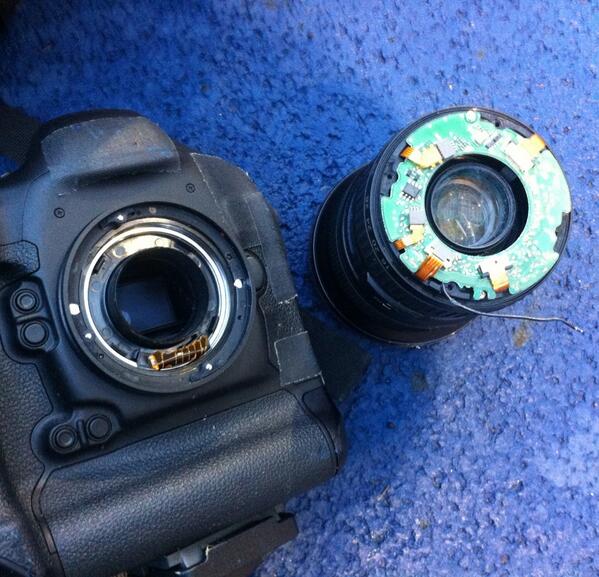 Sports photographers put their gear through all kinds of trials and tribulations, but UK shooter Richard Heathcote's camera recently took a direct attack from a celebrating soccer player.
After scoring a goal, professional footballer Jake Livermore expressed his excitement by kicking over a remote camera Heathcote had set up prior to the game. The results aren't pretty.
The camera looks to be a Canon 1D X with a 16-35mm F/2.8 zoom lens. The whole kit, according to the photographer, is worth about $10,000. When he tweeted a photo of the broken rig at Livermore, the soccer player promised to pay for the gear, plus donate a matching amount to a UK cancer research charity.
By all accounts, kicking over a camera like that isn't cool, but it's great to see how quickly and readily Livermore wanted to make up for it. Still, that doesn't account for the missed photos that came from not having a camera in place. And maybe he can throw in an extra couple of bucks on that donation to make up for the mental anguish involved with viewing a photo of such an awesome camera with the lens mount snapped clean off in the body.
From: Bleacher Report