Viral Video Shows the Extent of Model Retouching
It's less than a minute long, but it shows just how far retouching can reshape someone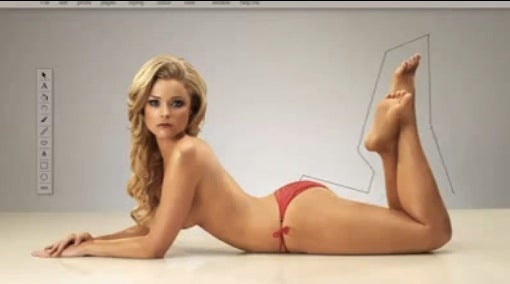 Over the last few days, a video has gone viral on the internet showing the extensive retouching of a beauty model, compressed down into just some 37 seconds of footage.
The model's transformation under the Photoshopper's brush is quite dramatic, and certainly shows off the extensive amount of retouching that many commercial pictures go through before they ever see the light of day.
But what's rather interesting about this whole story, is that there's so little information. The video contains no description of who the shoot was for, the model or photographer's information, or the client. For such a well produced clip, it seems bizarre that it was only uploaded at 240p. As it is, we wouldn't be surprised if this is another viral campaign by Dove, like their Evolution of Beauty video.
As is always the case with examples like this, remember that not all images are retouched this heavily. It relies on the requirements of the client as well as the style of the photographer — and if more people demand more natural looking photos, hopefully the trend for extremely heavy retouching might go into a decline.
[via Reddit]