Ultra-Rare Leica Luxus 1 Up For Auction
A super rare early Leica is set to cost a pretty penny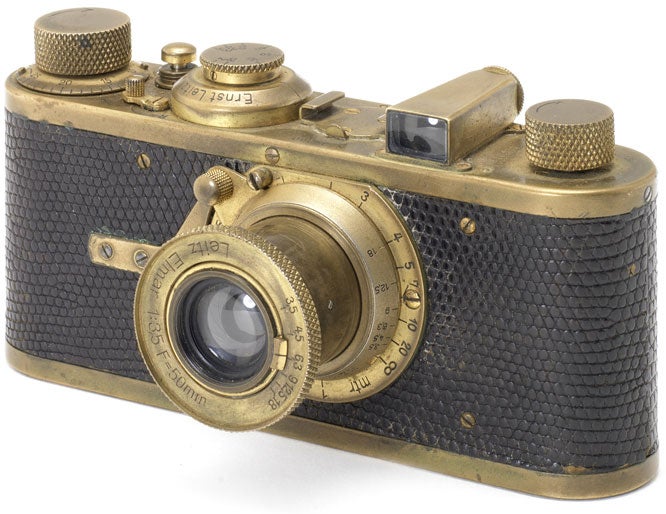 We may earn revenue from the products available on this page and participate in affiliate programs. Learn more ›
The Leica Luxus is one of the rarest cameras ever produced. Only 95 of them were ever made, over a production run spanning just 1929 to 1930. But if your pocket book is sufficiently deep, you now have another opportunity to bid on one, which will be up for auction in Hong Kong by Bonhams auction house.
The auction will take place on November 22, and according to ePhotoZine, the Leica Luxus 1 is expected to fetch £400,000 – £570,000 (approximately $638,000-$909,000). That's actually a relatively low price for a Leica Luxus 1, as these cameras at auction before have fetched prices as stiff as £603,837 ($962,500), and 1,020,000 Euro ($1,378,000). So £570,000 is on the low side if these previous auctions are anything to go by.
Also, at that same Leica auction, you can expect to see a winterized, Leica IIIf Black Swedish army body from 1956 (£32,000- £48,400); a 2003 Leica MP Hermes Edition (£6,800- £10,000); and a "Jesse Owens" Leica R4 (£1,300- £1,600).
If that's all too rich for your blood, Bonhams also has another auction later this month, with a smattering of Leica gear for much more reasonable prices.